ENJOYING a beer and the passing parade at Hoan Kiem Lake. (Images: John Rozentals and Sandra Burn White)
Q: WHEN is a footpath not a footpath?
A: When it's in Hanoi.
There it can be just about anything else — a motorbike repair shop, a hairdressing salon, a restaurant complete with outdoor kitchen amid jumbles of tables and small blue or red plastic stools, perhaps a haberdashery.
Or maybe even a badminton court for the more energetic.
In many cases it's occupied by the people who live in the adjoining houses or shops, and who simply prefer to spend most of their time out-front where it's lighter and doubtless cooler — cooking, eating, washing up, playing cards, drinking tea or maybe something stronger, or just chatting with friends and passers-by.
It's this shambolic sense of organised chaos that in-part helps make Hanoi one of the world's great cities.
Try crossing the street and you soon realise just how frenetic life here can be, yet at the same time the Vietnamese capital also has a wonderful charm and poise about it – somehow retaining a French ambience from colonial days that melds with the local flavours to create a heady cocktail immersing the visitor.
Not that the French influence was always — or even mostly — a benign thing in Vietnam. Visit Hanoi's centrally-located one-time Hoa Lo Prison, now a museum complete with original blood-thirsty guillotine, and you realise how fervently the French liked to impose their colonial rule.
One of the main local opponents to that rule was Ho Chi Minh, a man revered to this day in Vietnam, and no visit to Hanoi is complete without a visit to Ba Dinh Square, location of both the Ho Chi Minh Mausoleum and the ultra-modernistic and very arty Ho Chi Minh Museum.
And if you are considering accommodation city-centre, the Hilton Hanoi Opera Hotel (www.hilton.com) is right there in the heart of the city's chic, elegant French Quarter, where footpaths actually more-often are footpaths, rather than marketplaces.
Here in this Quarter is where to shop for genuine designer labels, stroll the tree-lined boulevards, and enjoy eating very well for no more than $10-20 a head.
On "the other side of town," right next to the main railway station, is the popular and comfortable Hotel Mercure Hanoi La Gare (www.mercure.com): whether you stay at the Hilton Hanoi Opera or the Mercure La Gare, both properties are within walking distance of two of Hanoi's must-see attractions, the Old Quarter, and Hoan Kiem Lake ("Lake of the Returned Sword") where the Golden Turtle God surfaced to reclaim a magic sword previously given to the emperor.
The 36 streets and laneways of the Old Quarter are the foundation blocks of Hanoi — and also the birthplace of the communist/nationalist uprising that emerged in 1907 as the Tonkin Free School Movement.
Hoan Kiem Lake is where the locals like to promenade, and provides a wonderful location to buy a coffee or a beer or three, and to leisurely take-in the passing parade.
And at the lake's northern end, the Temple of the Jade Mountain on Jade Islet is somewhere you can gain at least some appreciation of the Confucian, Taoist and Buddhist philosophies that are the cornerstones of Vietnamese spiritual life.
Reasonably adept travellers can generally handle Hanoi pretty-much unaided, although crossing the road can have its challenges: the seemingly best philosophy appears to be to simply take a step of faith, walk slowly but assuredly, and let the traffic flow around you.
There's also much to be said, however, for taking-on Hanoi with a small-group tour or as an independent traveller with your own guide and driver. A recommended small group operator such as Wendy Wu Tours (www.wendywutours.com.au) is a good starting point.
And using those with intimate local knowledge such as Wendy Wu Tours, ensures you also find such places as a characterful, and character-filled, student coffee shop that's down an Old Quarter laneway, through a bag shop, up some flights of stairs, then past a couple of apartments — and where there's great coffee and memorable moments that help elevate you from being just a tourist, to a true traveller.
There are numerous air-travel options to get to Hanoi: one worth considering is to combine Hong Kong with Vietnam, using Cathay Pacific (www.cathaypacific.com) to Hong Kong and its associate carrier, DragonAir (www.dragonair.com) onwards to Hanoi.

David Ellis with John Rozentals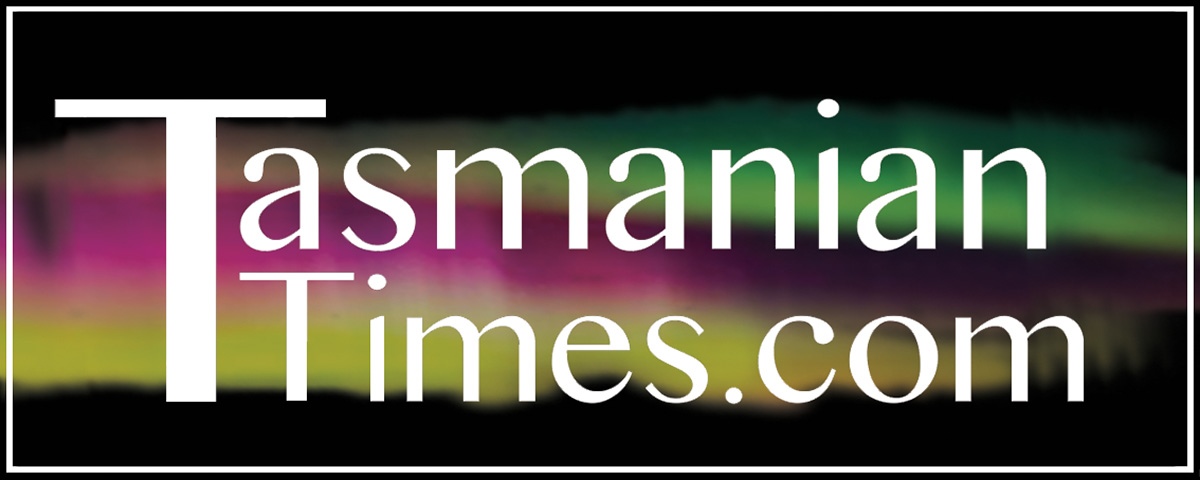 Author Credits: [show_post_categories parent="no" parentcategory="writers" show = "category" hyperlink="yes"]