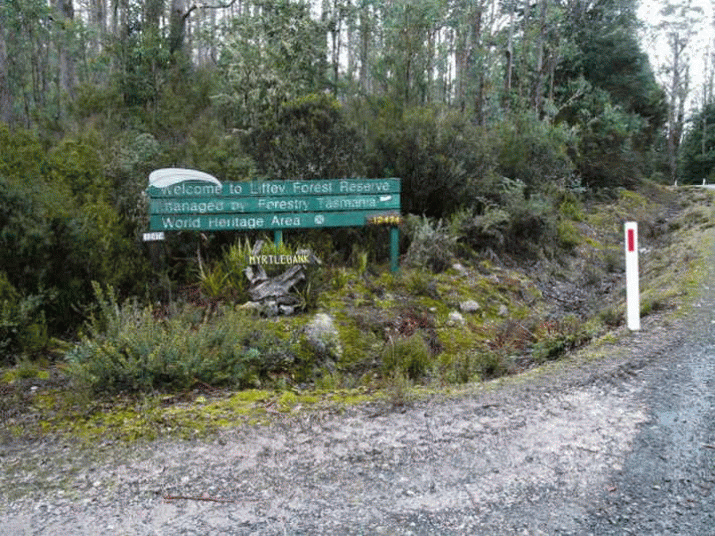 The Hollow Men, by T.S. Eliot
We are the hollow men
We are the stuffed men
Leaning together
Headpiece filled with straw. Alas!
I posted this article in July 2012: This is the way the world ends.
It was directed specifically at Bryan Green, Bob Gordon and the Board of FT who I suggested were indeed both Hollow and Strawless!
With the departure of some of those mentioned above I had hoped the world might have moved on…but no!
A week or so ago I received a communication indirectly from a gentleman who lives in Liffey and whose father had worked at the sawmill and tramway,whose remnants exist at the South East corner of Coupe BA388D. These substantial European Heritage monuments, along with the haulage track to Mountain Road, and extensive aboriginal rock shelters were the subject of many interactions with FT and the Government and ultimately resulted in World Heritage Area listing for the area in July 2013.
The Liffey resident who I will call the "Old Fellow From Liffey" (OFFL), wished to visit the site and show the area to the State Member for Lyons Mark Shelton. Eric Hutchinson, Federal member for Lyons was also invited but did not attend. One other Liberal politician not named similarly failed to appear.
I agreed to their visit and offered to allow them to park at Myrtlebank, my property, and escort them via the heritage haulage track (which I have maintained) through my property to the saw mill area.
This visit duly occurred on Thursday 24 April and Shelton and the OFFL were escorted down the 1.5 km track to the saw mill from my property. We also visited the wonderful rock shelters at the base of the sawmill and espied others en route to the mill.
Along the way Shelton took numerous photographs of heritage areas and remnant evidence of old timber felling activities.
I noted the boundaries of the proposed CLEAR FELLING activities proposed by FT for BA388D and all of the heritage values of the area.
There was general pleasant discussion about the history e.g. area first logged in late 19th century, evidence of footholds and crosscut saw activity, saw mill operated in the 1940's 50's by Furmage.
There was also positive dialogue about the need for sustainable forestry, and the inability of a chip/pulp focus and clear felling of native forests to provide such.Suggestions even that this could be a significant tourist attraction.
After the visit I sent this email to Shelton:
Mark,
it was a delight to show you the beauty of the Liffey escarpment adjacent to my property.
As promised I attach the Forestry Commission survey of the tramway for you to copy and provide to the OFFL.
I also provide a link to one of my many communications with FT/Labor Govt/Brian Green etc re the intrinsic values of the area you walked through which some two years later resulted in WHA listing. I trust it stays that way, and anything you could to reinstate the WHA sign on Highland Lakes Road would be much appreciated.
All very pleasant I thought until late that night when these photos and tweets from Eric Hutchinson (@hutchinson_eric) the Federal Member for Lyons appeared on #politas

Log hauling machinery now included In "Tas" wilderness #WHA extension

Previously harvested forests 50 years on now part of TAS "wilderness" WHA Extension
I was concerned about these as Hutchinson had not visited the site and had clearly received these photos from Shelton, with little if no explanation, other than what suited their collective politicalagenda.
I immediately responded to Hutchinson's tweets indicating he had no context to his comments, that this was not "wilderness" but Heritage and, suggested inter alia, that he needed to read this:-
Forestry Tasmania's arrogant trashing of settler history.
This link had previously been sent to Shelton immediately after the visit.
I also emailed to Shelton that "the twitter inputs from Eric H are a distortion of the truth. Please suggest he desist!"
I have had no response from either Shelton or Hutchinson but at least the tweets have ceased.
It is interesting to note the timing of this activity and the political overtones thereof.
The visit seems to have been designed to allow Hutchinson et al to post photos of areas within the WHA zones that had previously been subject to logging etc a la Senator Colbeck's questionable photographs of disturbed wilderness areas in the South West. ( Richard Colbeck's World Heritage Moockery latest, here. A TT search reveals all earlier ).
It appears to have been timed to preempt the Florentine assembly of Sunday 27th ( Historic rally in Tasmania's Upper Florentine Valley ) to allow Hutchinson to make corrosive comments re the "non- wilderness" nature of the proscribed WHA zones in contention. He duly did this in the media of 28 April.
This is chicanery and political deception of the highest order.
Politics are what they are, but Shelton et al misled both the OFFL and myself with their intent for the visit, and collectively with Hutchinson, they endeavored to mislead and deceive the Tasmanian public via Hutchinson's twitter activity and "out of context photos".
T.S.Eliot exemplifies the activity of these individuals, (but not the OFFL), who shamelessly used these misrepresentations to achieve what they thought would be an ultimate political outcome.
Our dried voices, when
We whisper together
Are quiet and meaningless
As wind in dry grass
Or rats' feet over broken glass
In our dry cellar
JLP Myrtlebank 28 April 2014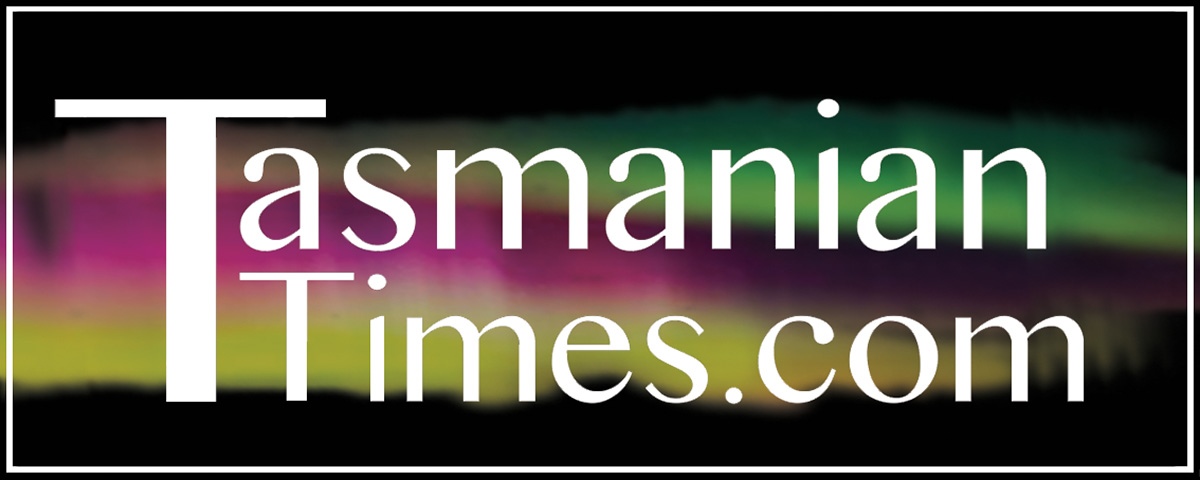 Author Credits: [show_post_categories parent="no" parentcategory="writers" show = "category" hyperlink="yes"]