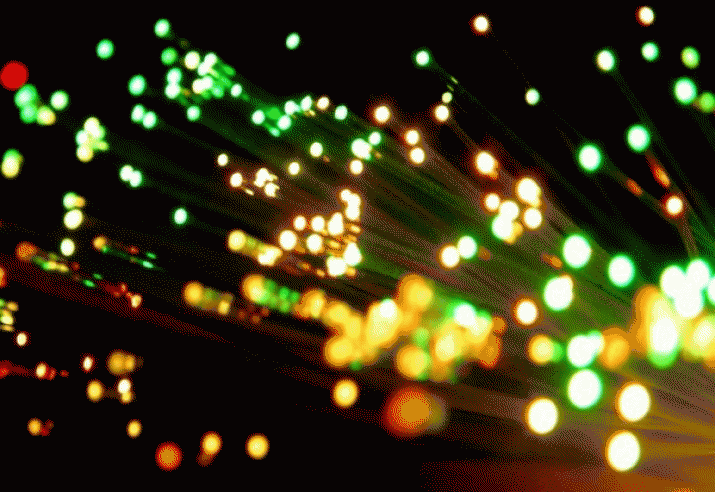 Several months ago, I succumbed to the constant badgering of the lovely people at Telstra, and connected my residence in South Hobart to the NBN.
After all, they'd spent so much time and effort digging up the road and laying their precious fibre optic cable, it seemed unnaturally perverse to thumb my nose at their labours, and cling obstinately to the old technology.
And besides, they were quick to remind me that my copper wire based service would soon be dismantled, and if I didn't take up their offer of free connection, SOON, I would shortly be without a landline phone or an internet connection, and would need to PAY for what they were now offering for no cost.
The day I agreed to the NBN connection was the first day of an ongoing saga that continues as I write. I have been annoyed, frustrated, and reduced to tears. I have spent so much time on hold with Telstra that I can now play their ghastly 'hold' music by ear on seven different instruments – and I don't have a musical bone in my body.
The connection itself, all those months ago, was a minor comedy of errors, but I attributed the lack of organisation and the dearth of product knowledge demonstrated by both Telstra and NBN Co to the fact that the whole fibre optic thing was new to them.
The comedy turned into a sanity destroying farce, however, when we moved house from NBN-connected South Hobart to an area with no NBN connection.
To begin with, I was unable to transfer my Telstra service. There seemed to be no mechanism to transfer an NBN account to a regular Telstra account, so I was required to start a whole new 'bundle' account and make several phone calls to migrate elements of the bundle from one account to the other. This process required over two hours on the phone to Telstra, talking to three different areas.
Once the move was complete, I was instructed to call Telstra again, and request disconnection of my NBN account. The call was duly made on the day we moved – 6 January 2014 – and a nice young man named Jeremy called me back to advise that the phone and internet would be disconnected, probably within the hour.
As of today – 23 February 2014 – our NBN phone and internet account at South Hobart is still live. I have endured over 10 hours on the phone, talking to people in Australia and various foreign places. I am now working with my third case manager, Nicole. Thanks for your efforts, Boris and Anthony – close, but no cigar.
Every new person I have spoken with at Telstra has assured me that they will 'fix' it for me. They send me emails and text messages full of enthusiasm and promise, but then they don't call anymore – like a man you really like, who was only after a quick shag.
I complained to the Telecommunications Industry Ombudsman, who notified Telstra that I was waiting on a disconnection. They promptly disconnected my current phone and internet – not the South Hobart NBN connection. This reduced me to a blubbering wreck – if they could cut one account off in a matter of seconds, why was the NBN still connected. Is it a vampire connection – or a zombie line? Does fibre optic cable have the gift of eternal life?
Nicole doesn't call me any more. Maybe she's permanently off sick, with the same malaise that eventually took Boris away from the office every time I rang. And the wretched NBN is still connected. I tried not paying the bill, hoping the 'we'll cut you off if you don't pay' system would kick in. No such luck.
I have given up. I called the old number tonight, and was greeted, yet again, by my own recorded message.
I have resorted to devising theories as to why a simple phone and internet disconnection has totally bamboozled the much vaunted NBN service.
I think the whole thing is now a front – not only are they going slow, they are doing NOTHING. No connections, and no disconnections. Those VisionStream utes you see driving around occasionally are all for show. Will Hodgman, you wasted your time going to Sydney to chat with Mr Turnbull – although it was handy that you were able to schedule an appointment in the harbour city to coincide with the Springsteen concert.
And Lara wants to string the fibre optic cable on the Aurora power poles. Foxtel did that back in Sydney 20 years ago, but gave it up pretty quickly. The cables looked like shit strung between the poles and the houses, and they cost a bomb.
Will might be 'drinking the fibre-optic Kool Aid', but Lara is taking it intravenously.
The NBN is now just another of Tasmania's lost opportunities – they should have got it sorted for the state while Kevin was in charge, and the getting was good. These days, you can't even get DISconnected!
• Andrew Wilkie, NBN: Fix this mess now! • The question, and Turnbull's answer, here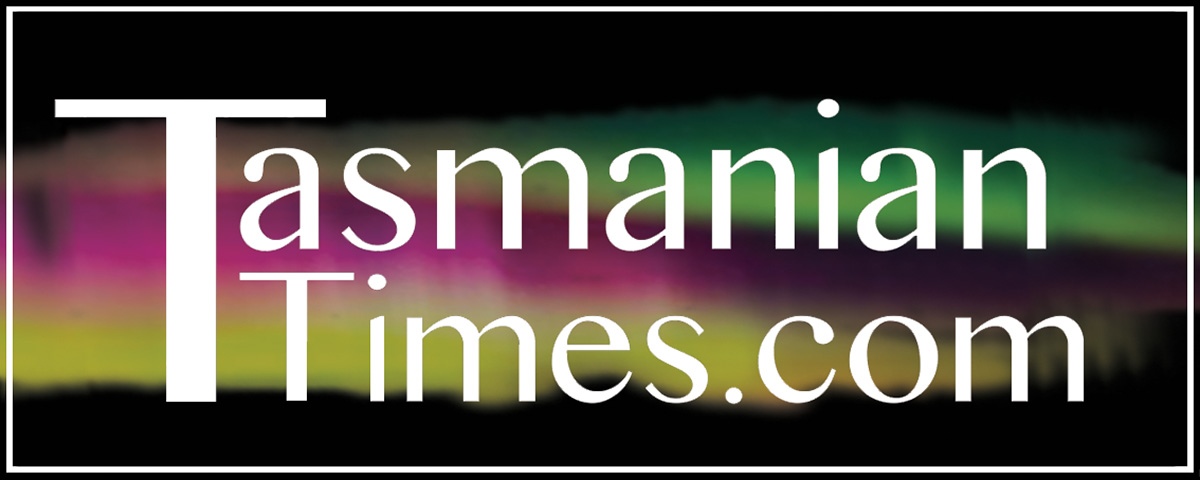 Author Credits: [show_post_categories parent="no" parentcategory="writers" show = "category" hyperlink="yes"]