The opening paragraph of Justice Logan's decision set the stage for his rejection of Seafish Tasmania's challenge.
Logan wrote:
"In maritime circles, it is considered unlucky to change the name of a ship after she has first sailed: Jonathan Eyers, Don't Shoot the Albatross!: Nautical Myths and Superstitions, Adlard Coles Nautical (an imprint of Bloomsbury Publishing), 2011 … The vessel now known as the FV Abel Tasman (Abel Tasman) has, in her lifetime, undergone several such changes of name. Some who come to read what follows might consider that there is substance in the maritime superstition."
After over 100 additional paragraphs later Logan concluded:
Seafish Tasmania is entitled to feel that it and the activities it proposed for its vessel the Abel Tasman were targeted by the Executive Government of the day via the Environment Minister and the Fisheries Minister. They were in the sense of occasioning the Amendment Act and evaluative Ministerial judgements made pursuant to powers and duties conferred by the amendments to the EPBC Act. The scale and intensity of the proposed activities were unprecedented. The then executive government was entitled to endeavour to persuade Parliament to amend the EPBC Act insofar as its Ministers believed that the existing Federal regulatory regime was inadequate to respond to the proposed activities and their possible impact. There is no suggestion in this case that the Parliament was not entitled to enact the amendments made to the EPBC Act. That Act having been amended, the Environment Minister and the Fisheries Minister were entitled on the material before them to reach agreement in respect of uncertainty and appropriateness and the Environment Minister was consequentially entitled to make each of the declarations with which this case is concerned. An initial allegation that they did so in bad faith was, quite properly, withdrawn by Seafish Tasmania for there is no evidence to support such a conclusion.

Seafish Tasmania was perfectly entitled either by the consultation which occurred or otherwise to persuade the Ministers that there was no uncertainty or that it was so minimal as not to warrant prohibition. The Ministers were not obliged to accept its submissions. Nor were they bound by views expressed by AFMA prior to the enactment of the amendments to the EPBC Act. There may very well be an element of political value judgement in decisions that, in the face of material supporting a conclusion of uncertainty, it was appropriate to prohibit nominated commercial fishing activities pending consultation or, as the case may be, a report by an expert panel. Within the bounds of legality, Ministers of State are entitled to make such judgements. The redress, if any, for such judgements is, as I have explained above, to be found in answering to Parliament and the wider court of public opinion, including the ballot box and, perhaps also, in country risk assessments by investors in respect of Australia, not in the courts.

The application must be dismissed, with costs.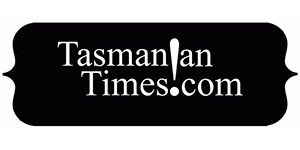 Author Credits: [show_post_categories parent="no" parentcategory="writers" show = "category" hyperlink="yes"]