• Leaders dig in over minority government Tasmania's Opposition Leader Will Hodgman has restated the Liberals will not govern after the election, unless it is in majority. Mr Hodgman was the keynote speaker at the Committee for the Economic Development of Australia (CEDA) forum in Hobart this morning. … Ms Giddings says he is running away from the challenge. "He will once again say to the people of Tasmania, if Tasmanians choose a minority parliament, he will refuse to play," she told the forum. "He will refuse to participate, he would prefer to be in opposition than to see his policies, which I hope he believes in, implemented." "At best it's a sign of weakness, at worst it's a sign of arrogance. It is saying, I'm not prepared to step up to the challenge."
What Lara said in her MR:
The Premier, Lara Giddings, used today's CEDA state of the state speech to outline her vision for what Tasmania will look like in 2030, shaped by the decisions and policies being delivered right now.
Ms Giddings said while Tasmania had faced challenges in recent years, there are growing signs that the state is turning the corner.
What's more, respected commentators like Deloitte Access Economics have pointed out that Tasmania is well placed to capitalise on the boom industries of the future thanks to the long term vision of the State Government.
"As a Government we have laid the foundations for the expansion of agriculture through our investment in irrigation, we have helped put the salmon industry on a pathway to doubling, we have risked political capital to secure the long-term future of the forestry industry and we have refocussed our economy to take advantage of the massive opportunities on offer in the Asian century," Ms Giddings said.
Drawing on the theme of the conference, "Tasmania in 2030", Ms Giddings painted a picture of what Tasmania would look like in 20 years.
"In 2030, Tasmania will be one of the world's most recognised and valued producers of safe, reliable, premium produce.
"The strategic investments we made in making in dairy, wine and aquaculture, along with massive irrigation investment, will have unlocked record production possibilities.
"The barren earth across the Midlands will be irrigated green pastures, growing a range of new stone fruits to sit in fruit bowls across the world."
Ms Giddings said tourism spending was growing at a rate of 22.8 per cent per annum.
"By 2030 the annual total spend by interstate and international visitors will grow to over $3 billion.
"By 2030 the Three Capes Track will already have attracted more than one million visitors from across the world to experience the unique beauty of the Tasman Peninsula."
Steady improvements in early learning education, reflected in this week's COAG reform council report, will flow through to create a culture of life-long learning, while the Government's focus on Asia will increase the state's intake of international students.
"Thanks to the Better Schools Plan funding reforms, we'll have schools that deliver a world-class education for every student regardless of their background or ability.
"The University of Tasmania will still be among the world's top universities, but it will have more than doubled its international student numbers from 10 per cent to 25 per cent, creating a new $400 million industry.
And high speed broadband will unlock untold opportunities and job opportunities that don't even exist today.
"Our creative industries, educational institutions, and research centres will be maximising the benefits of high-speed broadband, as will the companies that followed pioneers like Vodafone and OfficeMax to create thousands of new jobs in the State.
"Engineering firms such as Pitt and Sherry and GHD will be designing mines and other infrastructure across the world – from transport to IT – without having their offices in Tasmania.
Ms Giddings said her vision for the Tasmania was just over the horizon.
"This is not a pipedream; it is the result of the foundations that have been laid by successive Labor Governments since 1998.
"These foundations will play a vital role in realising a future that will transform and enrich the lives of all Tasmanians.
• Detained Greenpeace activist Colin Russell's wife calls on Foreign Minister Julie Bishop for action in Russia Colin Russell could spend up to seven years in prison for his part in the protest at a Gazprom oil platform off Russia's northern coast. He is one member of the group dubbed the Arctic 30, who were initially charged with piracy following the dramatic protest in mid-September, which resulted in the activists and their ship, the Arctic Sunrise, being seized at gunpoint.
• Struggle for timber community's last softwood mill Stronach Timber Industries uses pine from the former Gunns sawmill at Bell Bay to make timber products including fence posts and outdoor furniture. But Timberlink bought the Bell Bay mill in February and is installing new equipment to make its own products. It means most of Stronach's timber supply has been cut and it has had to axe 20 casual workers
• ABC: Former Gunns pulp mill project on the market
• Korda Mentha: Gunns Expression of Interest process The assets we are seeking expressions of interest for include freehold land, plantations, a forestry services business, and a pulp mill project opportunity.
• ABC: Judge labels King Island wind farm legal challenge 'sprawling and inarticulate'
• Ted Mead, in Comments: Lara's media release is just another pie in the sky, ambit claim with no substance. Look at her predictions for tourism. She says the 3 Capes Track will receive 1 million visitors over 15 years. That's eight times the volume of what the Overland Track has ever received. Joke!!! – This loopy fiscal disaster which will cost about $70 million which will have no monetary return to the public coffers. This is indicative of why the state is sliding rapidly down the financial gurgler!!
• Pilko, in Comments: From Facebook. Tony Mulder MLC on Will Hodgman's FB page in response to Hodgmans pro pulp mill MR (1/11/2013). "What a gr8 outcome. Would state and fed libs think of buying the mill as equity partners, get it going using both plantation and native forest residue?" Is Mr Mulder serious or just brown nosing to his Liberal base on social media. Mr Mulder? Tell us more about your taxpayer funded $2B Pulp Mill.
• Mercury: New poll shows Tasmanian voters deserting Labor-Green accord LABOR'S alliance with the Greens has doomed both to an emphatic defeat at the state election, polling shows. Exclusive ReachTEL/Mercury polling done on Thursday night reveals the Government will be deserted by more than one third of the voters who endorsed it at the 2010 election. The result puts new pressure on Premier Lara Giddings as a strong push from within Labor to end the power-sharing deal with Greens leader Nick McKim gains momentum as the election draws near. The phone survey of more than 2700 people reveals the ALP vote in Tasmania may have reached rock bottom. If the poll numbers hold true, the Liberals can expect to command 49.2 per cent of the vote, with Labor on 23.2 per cent, the Greens on 14.8 and the remainder undecided or leaning towards micro parties.
• Leroy, in Comments, HERE: Why should we be surprised that both Lara and Will are still waving the flag for this stupid idea of a pulp mill? In my opinion they are one-trick ponies with very limited intelligence and therefore limited ideas. Sadly they are propped up in front of us as the two best options for potential leaders in the upcoming election. They say we get the politicians we deserve but surely we don't deserve this do we? These politicians are stuck back in 20th century thinking when the world has moved on and they haven't even noticed. We desperately need an inspirational and charismatic leader to lift this fantastic state out of the mire. And if anyone thinks the so-called, "Forestry Peace Deal" included no opposition to any proposed pulp mill in the Tamar Valley then they better think again. The battlements may have looked empty but we have just been busy making sure the oil is boiling hot if needed. The true challenge is to think up some genuinely beneficial and viable alternative uses for the site other than this corruptly approved dinosaur! Something that will bring wealth and pride and unity to Tasmania.
• Mercury: Exclusive ReachTEL survey delivers harsh assessment of State Labor-Green Government THE State Government will be judged most harshly for its management of the Tasmanian economy, job creation and health at the March state election, new polling shows. An exclusive ReachTEL survey of more than 2700 voters conducted for the Sunday Tasmanian reveals a majority of voters rate the Labor-Green Government as a poor or very poor performer in the three key areas. Statewide, 60.5 per cent of voters say the Government's performance was poor or very poor on economic development – with the figure rising to 70 per cent in the northern seat of Bass. The Government's performance on job creation rated worse, with 68.5 per cent of voters nominating poor or very poor, rising to almost 79 per cent in Bass. And 62.2 per cent of respondents say the management of health services is poor or very poor. But the Government was on the front foot yesterday, with Education and Skills Minister Nick McKim inviting applications for a $23.8 million skills fund.
• Nugget Toombs, in Comments: And in Tasmania, you would substitute forestry industry for car industry … Alan Mitchell, AFR Weekend, Holden's future: it's about more than just (car) jobs… "But where do we find these clever ideas in the numbers required? They won't come from the government's innovation councils. And history tells us they are unlikely to emerge in significant numbers from the welfare mentality that pervades our government-assisted industries. They will come from all over the place … universities, private laboratories, back rooms and garages. And only the competitive market can find them. Governments can't find them … but they can crush them. When governments favour one industry , as they have the car manufacturers, they suck resources away from other activities …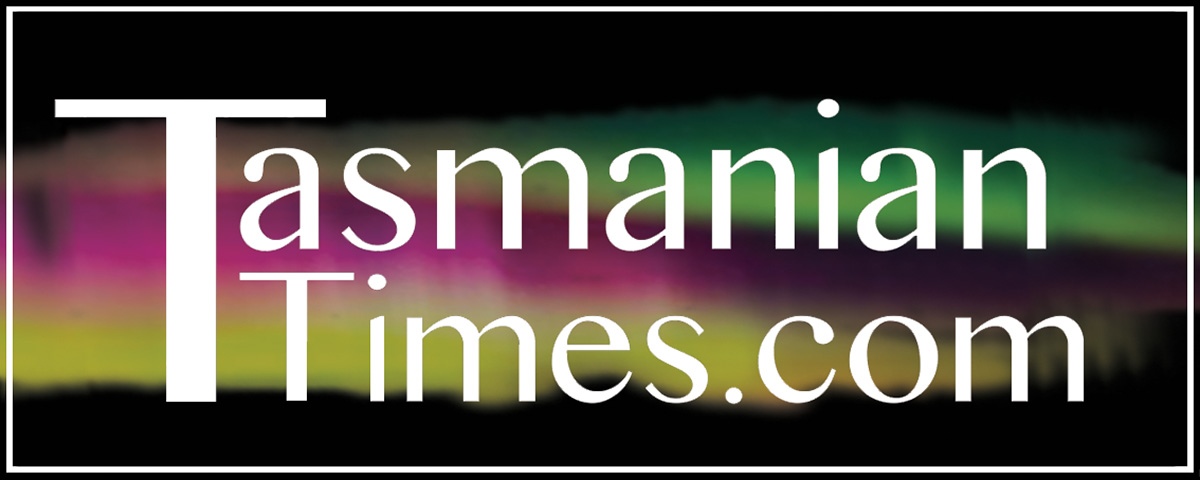 Author Credits: [show_post_categories parent="no" parentcategory="writers" show = "category" hyperlink="yes"]