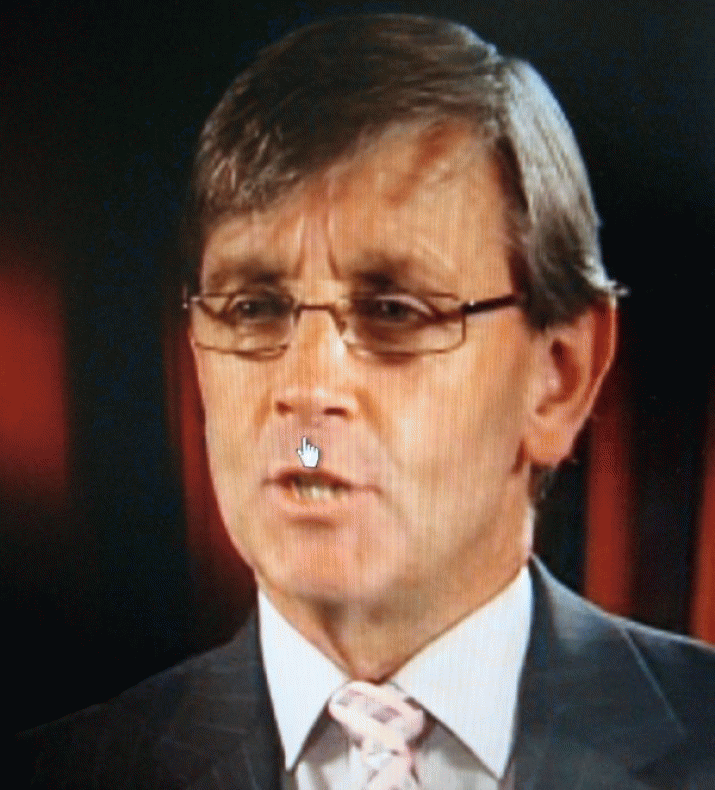 LIBERAL chances of securing majority government have been bolstered with 18-year Upper House veteran Paul Harriss to officially announce today he will run for the party in the Lower House at the state election in March.
Mr Harriss will join Opposition Leader Will Hodgman, current MP Jacquie Petrusma and former mother of the year Bernadette Black in a strong field running for Franklin.
His announcement is expected to be seen as a concern for Labor, with former independent Mr Harriss's profile set to make it harder for Premier Lara Giddings and David O'Byrne to retain their seats in Franklin.
Mr Harriss, who will have to retire from the Upper House seat of Huon he has held since 1996, said yesterday he had approached Opposition Leader Will Hodgman last Wednesday to talk about running for Franklin.
"We are in desperate need for a change in direction," he said.
"I believe in a fair go in an environment where you encourage growth and investment.
"What has driven me, in the past 30 years in public life, is the free enterprise system that gives people the opportunity to build business, creating the environment that promotes and sustains society.
• The Hag, in Comments: SCOOP: From Dimity Hirst's Facebook Page: It seems the Libs have rejected Give It Back campaigner Michael Hirst's bid to become an MP …
• A-G Brian Wightman: Liberal candidate Harriss should resign as MLC
• Nick McKim: Liberals anoint forestry dinosaur
The Hag, in Comments: There is a strong and I think well-founded rumour doing the rounds amongst the ALP insiders who are saying that their old friend Alison Ritchie is going to run in Lyons – wait for it … … as a candidate for the Palmer United Party. Some people never know when to quit do they?
• ABC: Harriss resists pressure to resign from Upper House
• ABC: Activist's wife pleads with Abbott • Video plea, here
• ABC: Tasmanian integrity watchdog seeks wider powers to investigate corruption
• ABC: Talks begin on Coalition plan to cut Tasmania's World Heritage Area
• Pilko, in Comments: Tony Mulder MLC once again asserted today that the taxpayer buy the mill. Mulder suggested that when the mill inevitably becomes a profitable venture then we sell it! Ezy pezy, cookie cutter simple. Tony youre a genius mate. Ya wouldnt be takin the piss would ya? • Pulp mill support 'a waste of time' Examiner: A MOVE to show support for the development of a Tamar Valley pulp mill is a time wasting, headline-grabbing exercise, a Legislative Councillor has said. Mersey independent MLC Mike Gaffney said Windermere independent MLC Ivan Dean's decision to bring on debate on a motion asking the upper house to reaffirm its support for the proposed pulp mill on the third last day of parliament for the year was a media stunt.
• Kim Booth: Shadow over pulp mill persists The Tasmanian Greens today tabled their Pulp Mill Assessment Act (Repeal Section 11) Amendment Bill 2013. Greens Forestry spokesperson Kim Booth MP said that the Bill is an important reminder that the community disquiet over the divisive and polluting Tamar Valley pulp mill proposal is still strong. "Now the Pulp Mill Permit is being hawked to any potential bidder by Gunns' administrators, it is important that any prospective buyer is clear that despite there being corrupted legislation in place, the project does not have a social licence, and will never have a social licence," Mr Booth said. "This Section 11 Repeal Bill being on the books is a potential 'sword of Damocles' hanging over the Tamar Valley pulp mill." "Section 11 of the Pulp Mill Assessment Act 2007 is an abhorrent provision which should never have been allowed to pass the Parliament. It seeks to deny all Tasmanians their normal democratic processes to appeal any aspect of the project."
• Examiner: MLC Tony Mulder urges state to fund, build then sell pulp mill
IF THE government wants a Tamar Valley pulp mill it should fund and build it itself rather than wait for a private investor, Rumney MLC Tony Mulder has said.
Speaking on a motion for the Legislative Council to reaffirm its support for the stalled project, Mr Mulder said it was not enough for the government or the opposition to say they supported the project.
"The state should step in, get an equity partner, take up the licences and build a mill and when it's built they should release it to the market," Mr Mulder said.
Mr Mulder said 80 per cent of lower house MPs in Tasmania were elected in 2010 on a platform of supporting the pulp mill, but private companies still appeared reluctant to support it due to lack of "social licence".
"Eighty per cent of voters . . . I think that's a social licence," he said.
Fallen timber company Gunns received final approvals for the Long Reach project last year before going into administration. Receivers KordaMentha formally put the site on the market this month.
• ABC: Upper House set to remove abortion from Tasmania's criminal code
• Southern Waste Solutions: Update regarding minor fire at Copping landfill site
• Ian Broinowski, in Comments: The Puppets United Party (PUP) is the real threat to the Tasmanian Liberal Party rather than those terrible Greens or dissolute Laborites. Don't get me wrong I like listening to Clive, he is larger than life, entertaining and charismatic, in fact, the antithesis to the current Liberal candidates. And there's the rub: disaffected voters may well be attracted by his effervesce and outlandish spur of the moment comments but his candidates will also have serious money to throw around next year. It has been reported he spent $15,000,000 in one week prior to his election so couple more million to gain influence in Tasmania will be of little consequence to his piggy bank.
• Cassy O'Connor: National Parks under siege "There is an alarming pattern emerging from Liberal Coalition state governments around the nation, of eroding National Park protections and handing over wilderness areas to private companies."
• Nick McKim: Big step towards fairer elections in Tasmania "Elections should be contests between values, vision and policy, not who has the deepest pockets." "This Bill seeks to establish a fairer and more level playing field as well as provide a mechanism for state-based real time disclosure of political donations."
• Globe and Mail: First of Greenpeace activists given bail in Russia walks free AS … • As Tasmania's Colin Russell continues to languish in gaol, despite wife's plea, Mercury here
• Sarah Taylor in Comments, Here: Update regarding minor fire at Copping landfill site This wouldn't happen if they employed waste to energy units. There wouldn't be any left over waste to catch fire. It would all be in the form of electricity and addressing climate change – something useful – as opposed to something which obviously cannot be managed. It is time to move out of the denial phase and accept realities. Two fires and one flood in a year … These incidents are clear warnings that a C cell is doomed to failure.
• ABC, AFP: Greenpeace protests Russia jailings in Warsaw tower stunt
• ABC: Father's solo anti-junk food campaign takes a shot at Cricket Australia
• ABC: Tasmanian Parliament decriminalises abortion amid protests as pro-life campaigners say doctors will quit
• ABC: Upper House votes down bid to make it harder to sack public servants
• Mercury: Golf proposal has locals up in arms on TT: Nick McKim: Aboriginal and local community concern on Arm End development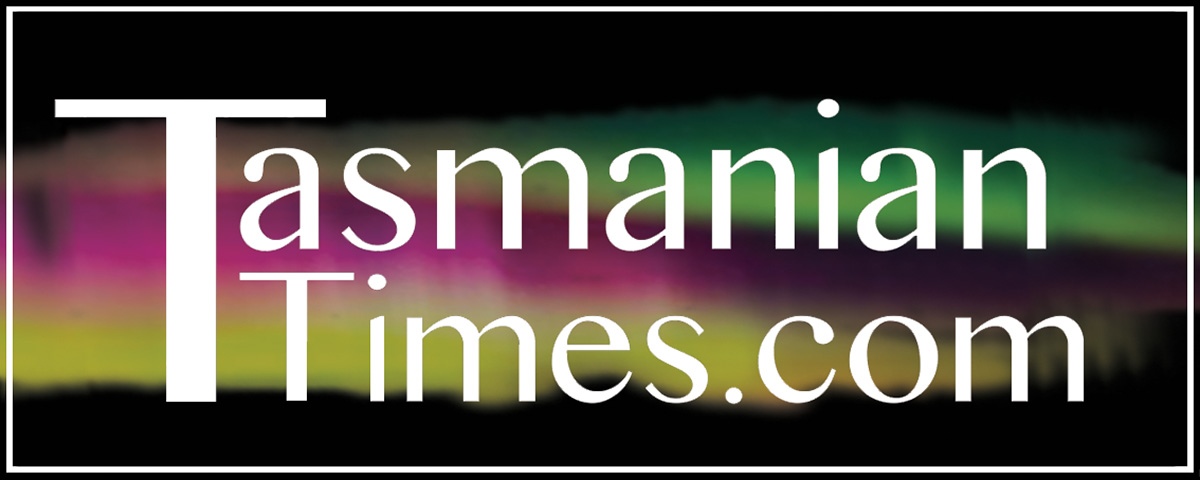 Author Credits: [show_post_categories parent="no" parentcategory="writers" show = "category" hyperlink="yes"]