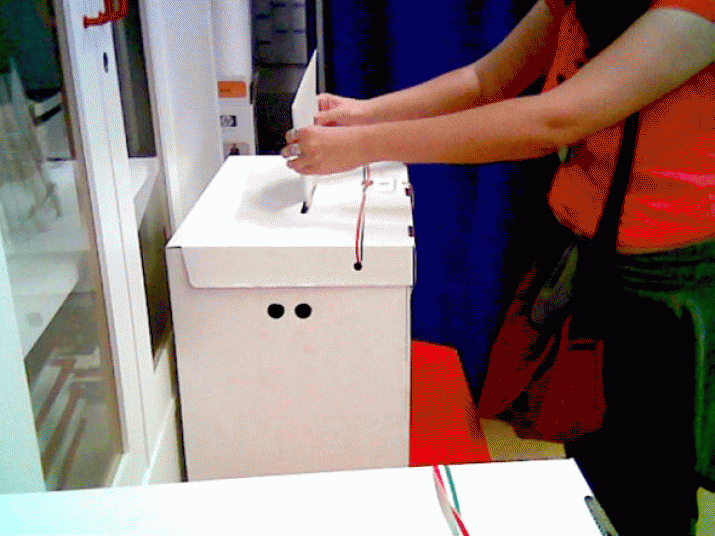 • Tasmanian Times is writing to the leader of each of our three major political parties asking them a list of pertinent questions as we lead into the State Elections early next year. We want to know what questions you would like to ask Lara Giddings, Will Hodgman and Nick McKim before we write. Please post your most important questions in the comments section below (no more than three each please). Thank you, the Eds.
1. What progress is being made by Forestry Tasmania in pursuit of Forest Stewardship Council Certification – upon which any positive conservation outcome from the tortured Tasmanian Forests Agreement process is dependent? Details, please, and in layman's language.
A short explanation of the speedy passage of the Forest Management Bill through both houses of parliament would also be appreciated. Why are all the pro-forestry elements of the TFA, including the permanent timber production zones, and the rights of 'authorised' Forestry Tasmania workers to determine when the activities of others (protestors) are interfering with their legitimate work, now enshrined in law, while the conservationists are made to wait, and jump through hoops, and wait again, and say NOTHING controversial if they are to have even a slim chance of any positive result?
2. And what's happening with the pulp mill at Longreach?
Despite a number of major obstacles to its construction, like a proponent company in liquidation and court proceedings challenging the validity of the permits, the passion of Tasmanian politicians for the project is unwavering. Just last week, MLC Ivan Dean proposed a motion that the Legislative Council reconfirms its support for development of a pulp mill, and notes the robust assessment process undertaken in achieving the permit outcomes for a pulp mill development at the Longreach site. Like forgotten meat in the boot of your car, the stench of this overindulged project isn't going away any time soon.
All we need now is a nice little bill designed to convince Gunns liquidators, KordaMentha, and potential pulp mill permit buyers, that no opposition to theproject will be allowed. Like the Parliament Square Act, which effectively nullified any existing opposition to the demolition of 10 Murray Street, and guaranteed that no further protest would be considered. (Has anyone noticed how slowly that project is progressing? Has anyone checked the proposed work schedule, which leaves demolition of 10 Murray Street until after construction of the new building on Salamanca Place? Has anyone considered how the monolithic 'brick shithouse' that is 10 Murray Street will be demolished? Seriously. I know nothing of building demolition, and I might have it all arse up, but how does the Citta Group plan to bring it down safely and promptly when the only access will be a narrow one way street and there'll be a bunch of shiny new buildings, and restored architectural treasures, AND parliament house to avoid?)
3. What are the respective parties' plans for public housing?
It seems that Housing Tasmania is incrementally divesting itself of responsibility for public housing in this state. As I drive past the Stainforth Court complex, I note that work seems to be proceeding apace, with brightly coloured exterior touches and banks of solar hot water systems perched on the roofs like monstrous, alien insects.
What are the current government's plans for this highly desirable piece of real estate? Is there any chance that tenants who were relocated to allow for the refurbishment will be returned, or will it become 'affordable housing for low income earners' (overseas students??) like the Barrack Street and Campbell Street Common Ground developments?
4. How much of the state government's assets are the respective parties planning to sell off at bargain basement prices. For example, it seems the current government has recently offloaded the Abbotsfield Road School site at the 'substantially reduced' price of $850 000.
What's next?
5. With a slew of new mines being approved in the north-west and west of the state, what polices do both parties have that will ensure environmental safety? Will there be any change to the current government's cavalier attitude towards the health and safety of small local populations in mining areas? Or will there be a continuation of the 'out of sight, out of mind, they're lower socio-economic class and we can safely dismiss them' policy approach currently adopted by our EPA and Health Department, with unquestioning government support? How many irrelevant and insensible consultant's reports will they pay for to excuse their neglect.
Lead in the water, anyone?
6. What monumentally fucked up ideas do the aspiring education ministers have to put their 'stamp' on education in Tasmania. We've already had Essential Learnings, and the Skills Institute/Polytechnic/Academy debacle, so they will need to be unbelievably awful, inconvenient and expensive to compete.
Something tells me Tassie politicians are more than up to the task. While they're at it they'll probably be aiming for a 10 per cent increase in functional illiteracy as well. Why should the younger generation miss out on the narrow, uninformed, easily manipulated fun their parents are having, and why should the pollies miss out on a steady supply of unthinking voter support?
7. Ruth Forrest has endeavoured for some time to engage the parliament in a warts and all discussion about the dismal state of Tasmania's finances. Are any of next year's candidates interested in exploring this conversation, or will Ruth continue to talk eruditely to herself on the topic?
8. Are there ANY proposals to deal rationally with the 'fox problem' in Tasmania? A joke is a joke and this one has gone way too far – the tolerance of Tasmanians for gross idiocy is astounding, but surely enough is enough.
The state's roadsides are home to vast numbers of free range poultry, as well as those freaky native hens, and they don't seem to be concerned about foxes AT ALL. And, I thought Tassie shooters were too clever and gung ho to be outwitted by the wily fox.
Either the foxes are vegetarian and the shooters have been comprehensively 'outfoxed', or there are NO FOXES. What's it to be, ladies and gentlemen?
9. Is everyone going to opt for the hard line 'no deals' option in the event of a hung parliament? At the moment, Will is saying 'yes', and Lara is busy fending off an entirely self-serving assault on the current Labor/Greens alliance by serial bench warmer Brenton Best.
Now that the Palmer United Party has rolled into federal parliament like a runaway freight train, it would be political madness to discount their chances in next year's state election. What is a Tassie politician to do? Hodgman has painted himself into self-righteous corner, and Lara probably thinks the PUP is an animal rights party. I suspect they could both be rolled by more enterprising party members if they won't do a deal, or can't work out who to do one with.
10. Are there any plans to address the blatant inefficiency inherent in having 29 local councils for a population of just over 500 000 people? A society does not grow and prosper according to its number of petty bureaucrats, and Tasmania is literally over run by such creatures. A bit of well-thought out rationalisation of the bureaucracy could work wonders, but let's not hold our breath. We could turn blue and pass out, and then there would be forms to fill out, and calls to make and fees to pay before we could start inhaling oxygen again.
Is anyone prepared to take this matter on, and attempt to deal with it legislatively, including running the gauntlet of super-parochial mayors, and former mayors and local councillors and former local councillors in the upper house?
11. Have ALL candidates been to the top of Mt Wellington? We know sitting MLC Tania Rattray hasn't made the trip, apparently because there are no shops up there, but it should be a compulsory exercise for all wannabe Tassie politicians. Sometimes it's a cold and windy as fuck up there – like splintered ice is penetrating every part of your being. Sometimes the shroud of fog is so dense you can see nothing of the town below. And sometimes the trip is magnificent – crisp air and views forever. Politicians should know this before they even begin to consider tourist development on the mountain. Somehow, Tania, a warm cosy shopping facility would probably be anathema to the real, unpredictable appeal of Mt Wellington.
12. It seems that MLC Paul Harriss – he of the Mormon faith and self-proclaimed Aboriginal heritage – will be running for the Liberals in the lower house seat of Franklin. Perhaps he's planning to inject a bit of upper house-style long-winded pointlessness into the House of Assembly – they do it so well, and he is a consummate master of the craft.
Are there any quality independents standing in Franklin? Is there any hope for the southern electorate?
May the saints preserve us!
Does anyone have further questions?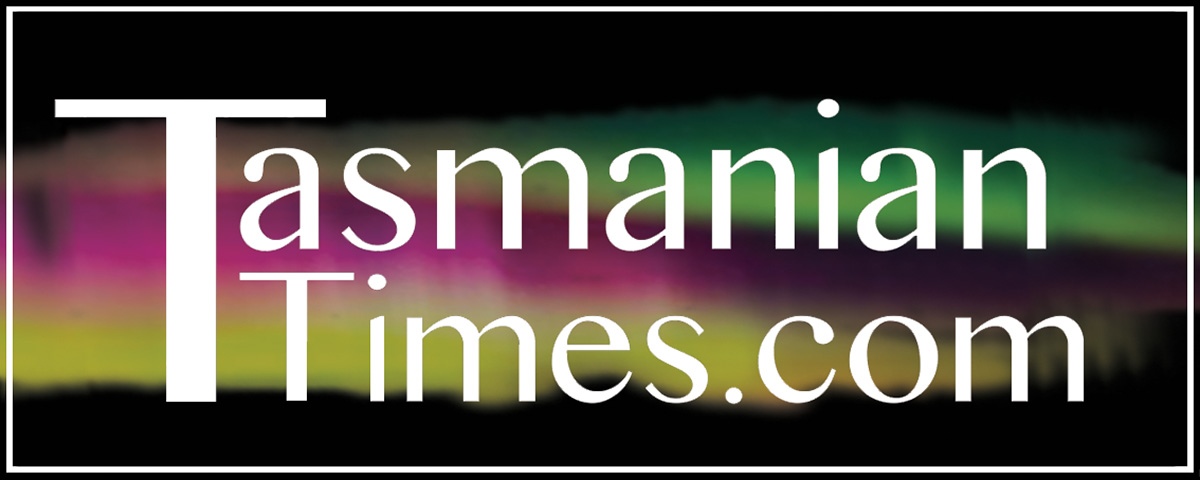 Author Credits: [show_post_categories parent="no" parentcategory="writers" show = "category" hyperlink="yes"]