One good thing about music: when it hits you, you feel no pain
Bob Marley said that but he was probably high.
In any case, MONA socks it to you this week with Cambodian pop, avant-garde jazz,and the full MOFO lineup announcement with Brian Ritchie guest programming RAGE. There's an art to making it hurt this good.
BRIAN RITCHIE
RAGE Guest programmer
Saturday Nov 30: 10.30am – 11.30am
AND alllll night from 11.30pm on ABC1
From 80s alt rocker to Japanese bamboo flute master, we're excited to welcome Violent Femmes founding member/bassist Brian Ritchie to the rage couch.
Responsible for forever-catchy hits like 'Blister in the Sun', 'Kiss Off' and 'Gone Daddy Gone', The Violent Femmes were undoubtedly one of the most successful alternative rock bands of the 80s, having sold over nine million albums.
Ritchie has also released numerous solo records, exploring his inklings for world music, folk and jazz. Since moving from Milwaukee to Tasmania in 2006, Ritchie has pursued many projects – banding together with ex-Midnight Oil members to form surf rock group The Break, playing alongside the Australian Chamber Orchestra, learning the art of the shakuhachi, and running a tea house.
Ritchie is also the director of MOFO, the annual art and music festival at Tasmania's Museum of Old and New Art. The festival has included performances from Nick Cave & The Bad Seeds, Elvis Costello and PJ Harvey since its beginnings in 2009.
His eclectic interests are reflected in his rage selections, playing classics care of Roxy Music, T-Rex and Iggy Pop, some good old Aussie rock from The Saints, Australian Crawl and Midnight Oil, plus a few true surprises like Die Antwoord.
Brian Ritchie is hosting rage on Saturday 30th November from 10:30-11:30am and then will return for the night from 11:30pm on ABC1. www.abc.net.au/rage
Admittedly, that was all lifted from the Rage website. They really dig Brian!
Coincidentally, so do we. Live-tweet the show – we dare you to take us down a notch. @MONAFOMA #MOFO2014 #MOFOrage
+++
THE CAMBODIAN SPACE PROJECT
MoFolk, Saturday Nov 30: 1pm-3pm
The Cambodian Space Project float our boat big time. They'll play a variety of golden age 1960s Cambodian pop, as well as some of their very own psychedelic rock. Get amped. In the sunshine. Trip on life. www.mona.net.au/what's-on/music
+++
THE FOR NOW
JAM, Sunday Nov 24: 1pm-4pm
Simon Ellaby's The For Now specialises in freeform improvisational, avant-garde, jazz-style noise art. Think banjo, bouzoukis, trumpets, clarinets, harmonicas and guitars. Yeehah.
www.mona.net.au/what's-on/music
+++
MOFO 2014
JAN 15-19, 2014
MONA FOMA is back, but not as you know it; running from Wednesday 15 January to Sunday 19 January 2014, MOFO is skipping across the Port of Hobart and anchoring down at Macquarie Wharf (MAC1 and MAC2 to you) for the first time.
Featuring two stages, three orchestras, more than 200 artists and four hours' sleep a night (okay, so that hasn't changed), this MOFO program is all over the place. On purpose.
There's a dancing robot, a free-styling philosopher, prog-punk space opera, morning meditation, black metal with violins, gender liberationists, ambient electronica, string quartet protest music, a Krautrock pioneer, bluegrass Bach, improvised pipe organ, and the usual Bacchanalian nightclub mayhem of Faux Mo. Oh, and lasers. You know there will be lasers.
Tickets available now – buy the Festival Ticket www.mofo.net.au
+++++++
CINEMONA
MONA Cinema. Near the Void Bar; follow the smell of popcorn.
+++++++
HAMLET
NT LIVE
National Theatre Live's 50th Anniversary Encore screenings continue with Shakespeare's Hamlet featuring Rory Kinnear's award-winning performance in the title role. Directed by Nicholas Hytner.
CINEMONA session times:
Sat Nov 30 at 1pm
Sun Dec 1 at 10.30am
Mon Dec 2 at 11am
Wed Dec 4 at 2pm-6.15pm
Thu Dec 5 at 10.30am
Thu Dec 12 at 11am
Tickets: Adult $25 / Concession $23 / Child $15
Bookings at MONA Museum Reception 03 62779971 or www.mona.net/au/cinemona
+++
SPARTACUS
BOLSHOI BALLET
MUSIC BY ARAM KHACHATURYAN
Captured by the Roman army, Spartacus and Phrygia are condemned to slavery. After becoming a gladiator, Spartacus foments a legendary rebellion.
CINEMONA Session Times
Sun Dec 1 at 3pm-6.15pm
Wed Dec 4 at 10.30am
Thu Dec 5 at 3pm-6.15pm
Tickets: $23 Adult / $21 Concession / $15 Child (U18)
Bookings at MONA Museum Reception 03 62779971 or www.mona.net/au/cinemona
+++
LASSETER'S BONES
In Central Australia truth is more precious than gold. In 1931 Harold Lasseter's body was found in the desert. Claiming he'd found gold worth millions, he would 'give it all for a loaf of bread'. Despite hundreds of expeditions since, the gold has never been found.Obsessed with solving the mystery, filmmaker Luke Walker discovers Lasseter's 85-year-old son Bob, still wandering the desert on a quixotic mission to find the gold that killed his father and destroyed his childhood.
But now, 80 years on, is it still possible to piece together the fragments of history Lasseter left behind? Armed with a camera and unshakeable belief he will find gold in Lasseter's story, Walker sets out across six states to unravel the tangle of myths, lies and legend that remain buried with Lasseter's bones in the heart of Australia and finds himself closer to the gold than anyone has been for 80 years.
CINEMONA session times:
Sat 30 Nov at 11am and Mon 2 Dec at 4pm (final)
Tickets: Adult $17 / Concession $15 / Child $12.
Book at MONA Museum Reception (03) 6277 9971 or online www.mona.net.au/cinemona
++++++++
ART AT MONA
++++++++
December 7, 2013 – April 21, 2014
HUBERT DUPRAT
MONA, Level B1
French artist Hubert Duprat creates in a world that MONA loves exploring – evolutionary and organic processes. He uses tree trunks, natural amber, minerals, rocks, clay, magnets and even insects to nurture nature into forms that are greater than the sum of their parts: a tiny bejewelled caddisfly in a Baroque 'carapace' of its own design; a mound of magnets that form their own sculpture. Artist and nature collaborate on many a wonder. http://www.mona.net.au/what's-on/exhibitions/
+++
December 7, 2013 – April 21, 2014
ASYLUM by ROGER BALLEN
MONA Library Gallery and The Round House
American artist Roger Ballen explores worlds where nothing is black and white. For almost 50 years, his globally influential documentary photographs of South Africa's outsiders have left people bothered and bewildered and wanting more. Asylum at MONA reveals his latest works from the Asylum of the Birds and Apparitions collections, in a world-first, immersive sculptural environment, ahead of the publication of his new book. http://www.mona.net.au/what's-on/exhibitions/
+++
Until April 21, 2014
THE RED QUEEN
Museum of Old and New Art
MONA's major exhibition for the year, The Red Queen is an assemblage of major commissions, exciting art loans and yet-unseen works from David Walsh's collection. The idea behind the exhibition is ''art that explores why art is made''. Is art necessary to human survival and evolution? Whatever you decide, it's a lot of fun. Take the kids – there's a jingly trampoline and a room with 40 TVs. Entry is $20 (free for Tasmanian residents and under-18's). Wednesdays to Mondays, 10am – 6pm www.mona.net.au
+++
MONA – Museum of Old and New Art – 655 Main Rd, Berriedale, Tasmania. Opening hours: Wednesday to Monday, 10am – 6pm (last entry 4.30pm). Entry $20 (free for Tasmanian residents & under 18). Ph 61 3 6277 9900 www.mona.net.au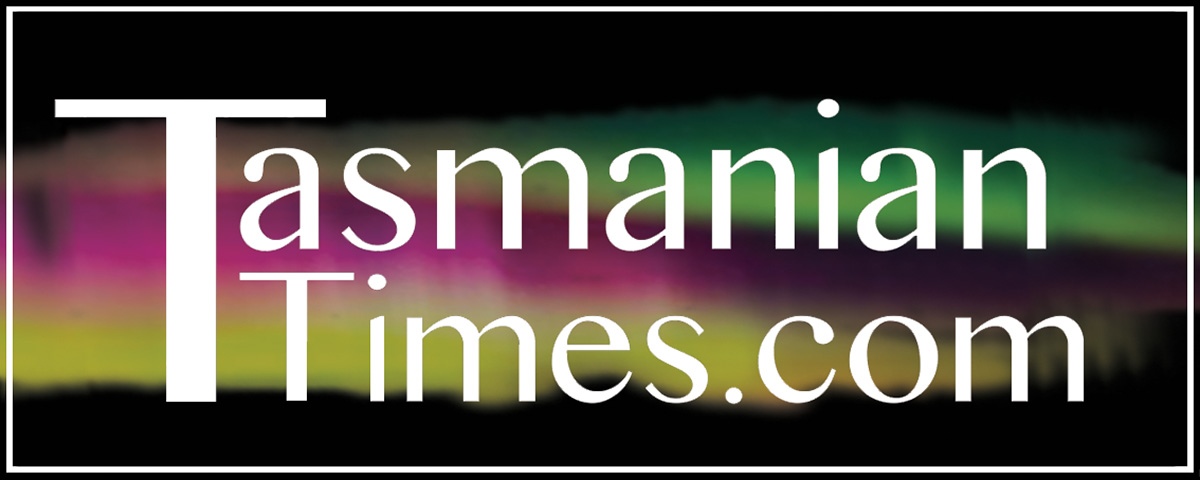 Author Credits: [show_post_categories parent="no" parentcategory="writers" show = "category" hyperlink="yes"]