1) Launch of Free West Papua Campaign (PNG Chapter)
2) Papuan Students Protest Over New Special Autonomy
3) Thousands of Students Reject Special Autonomy of Papua Demo Plus
4) Reject Redistricting , AMP Down Road
—————————————————————————————–
1) launch of Free West Papua Campaign (PNG Chapter)
NOVEMBER 4, 2013
Date: Wednesday November 6th, 2013
Time: 11am to 12.30pm
Venue: Partners with Melanesian Inc., opposite Pacific Engineering, Conference Room, Hohola Industrial Center, Port Moresby, PNG
West Papuan independence leader Mr. Benny Wenda is presently in Papua New Guinea (PNG). Throughout the month of November (2013) Mr. Wenda, other PNG-based advocates for West Papuan independence and concerned Papua New Guineans will initiate a series of activities. These activities will be in line with efforts to mobilize Papua New Guinean grassroots and national political support to free West Papua of continued colonial subjugation.
A major highlight of Mr. Wenda's visit in Papua New Guinea will be the official launching of the Free West Papua PNG Chapter in Port Moresby (PNG). This entity will coordinate and centralize awareness and advocacy efforts in PNG. The time is right for a Free West Papua chapter in PNG. The permanent and long-term presence of a Free West Papua chapter in PNG will assist in creating awareness and educating Papua New Guineans on the plight of the Melanesian peoples in West Papua who are still denied some of the most basic human rights under the oppressive Indonesian colonial rule. The Free West Papua Campaign recognizes that PNG is the official battleground in the liberation of West Papua.

Jennifer Robinson will be in Papua New Guinea later this month
Coinciding with Mr. Wenda's presence in PNG, we are also expecting Ms. Jennifer Robinson, a learned member of the International Lawyers for West Papua and an expert international law. Ms. Robinson will be in PNG from November the 27th to 29th. Her engagements here will include meeting with PNG parliamentarians and West Papuan refugees in PNG. She will also be involved in public speaking sessions as a way of creating awareness on the international legal issues associated with West Papua's rights to self-determination.
For the West Papuan nation to ultimately be accorded the long overdue right to self-determination, Melanesian, and specifically Papua New Guinean support is critical. There will be specific activities for the month of November, including:
 Launch of the 'Sorong to Samarai' initiative a precursor to the West Papuan flag-raising event in December 1, 2013 and in support of West Papua's inclusion in the Melanesian Spearhead Group (MSG)
 Public lectures and workshops and
 Meetings with Papua New Guinean parliamentarians and public officials with the view to lobby for interested members of PNG's national parliament into the International Parliamentarians for West Papua
For more information contact the following: Mr. Fred Mambrasar (Phone: 73338259) or Mr. Tony Fofoe (Phone: 7049 4380).
—————————————————————————————————-
HTTP://EN.TEMPO.CO/READ/NEWS/2013/11/04/055527078/PAPUAN-STUDENTS-PROTEST-OVER-NEW-SPECIAL-AUTONOMY
MONDAY, 04 NOVEMBER, 2013 | 17:36 WIB
2) Papuan Students Protest Over New Special Autonomy
Zoom Out Zoom In Normal
TEMPO.CO, Jayapura – Thousands of Papuan students marched to protest against the Draft Bill on Special Autonomy Plus. The protesters marched for 30 kilometers from Abepura to Jayapura, carrying banners and shouting "Special Autonomy Plus bring no change to Papuans."
Acting Secretary of the Papua Province Hery Dosinaen, stated that students who rejected the Special Autonomy Plus merely implementing their rights of democracy. However, he mentioned that the Draft Bill aims to bring about Papuan identity and dignity.
"[The Draft Bill] can accelerate development in Papua and seek to reconcile social and political issues," he said.
Moreover, Hery said that the 2001 Special Autonomy Law is no longer relevant to current situation of the region.
Special Autonomy Plus will later grant authority to the Governor of Papua as an extension of the central government. The authority includes assembling cooperation with foreign parties, without central goverment's involvement.
CUNDING LEVI
—————————————————————————————–
A google translate of article in Suarapapua. Be-aware google translate can be a bit erratic.
Original bahasa at
http://suarapapua.com/2013/11/ribuan-mahasiswa-papua-demo-tolak-otsus-plus/
3) Thousands of Students Reject Special Autonomy of Papua Demo Plus
Published On Monday , November 4, 2013 By Arnold Belau . Under : PAPUA , PAPUA LAND . Tags : STUDENTS , Autonomy , Autonomy Plus , GOVERNMENT
Luke Enembe , Governor of Papua Province ( Photo ; ARNOLD Belau / SP )
PAPUAN , Jayapura – Papua Thousands of students who are members of the Youth and Student Movement Papuan People ( uproar ) , this afternoon , Monday ( 04/11/2013 ) conduct a peaceful demonstration Plus or rejected Special Autonomy Law of the Government of Papua .
" We insisted that the Governor of Papua Province , Luke Enembe to immediately stop the discussion Autonomy Plus , " said Daniel Kosama , representatives of BEM STIKOM while delivering a speech at the Office of the Governor , Dok II Jayapura .
According Kosama , during 12 years of traveling the Special Autonomy , nothing encouraging , it marginalized indigenous people on their own ancestral lands .
Similar delivered Papuan women representatives , Selphy Yeimo , " Autonomy Plus was born not because of the demand of the people of Papua . Plus otsus born not for the welfare of the people of Papua . Otsus Plus came only for the political elite in Papua . Such as the Special Autonomy , hasilanya not be enjoyed by the indigenous Papuans . Then Autonomy Plus should be rejected , "said in a speech Selphy .
Jason Ngelia , Koordintaor and responsible action saying , Autonomy should be thoroughly re- evaluated . " If the referendum needs to be done related to SAF who came to me and the result was never enjoyed by the people of Papua , " he said .
Autonomy During walking, according to Jason , many Papuans dead , but should be in the era of human Papua Special Autonomy to be built , after the Autonomy Plus was born .
" Autonomy Plus is also not going to have a positive impact . Papuan People will continue retarded . And Autonomy Plus the desire of SBY and Lukan Enembe not wish the people of Papua . So we the people of Papua Special Autonomy Plus refused , "said Mambri Rumrawer , Chairman of Economics BEM Port Numbay in her speech .
Suarapapua.com observation , action involving all Papuan youth and students is done by way of the march of new Uncen Waena campus , to the office of Governor , Dok II Jayapura , with tight security apparatus of the Papua Police Mobile Brigade Police and officers from Jayapura .
After arriving at the office of the governor of Papua , at the time the action was not allowed to go to the Governor's Office as blocked with barbed wire fence by the authorities . Some of mass action claiming payment " bodyguard " Governor also seen on guard in front of the governor 's office .
Finally , about 10 people , which is representative of the student campuses in Jayapura were allowed to meet with the Governor of Papua Province to convey attitudes and demands of students .
After meeting with the Governor , the mass action then dispersed quietly .
ARNOLD Belau
—————————————————————————
A google translate of article in Majalahselangkah. Be-aware google translate can be a bit erratic.
Original bahasa at
http://majalahselangkah.com/content/tolak-pemekaran-amp-aksi-damai
4) Reject Redistricting , AMP Down Road
Author: Matthew Ch . Auwe | Viewed 131 times | Monday, November 4, 2013 23:40
AMP on the long march to the tick Papua Boarding zero . Photo : MS
Yogyakarta, STEP MAGAZINE – Dozens of youth , the community and students who are members of the Papua Student Alliance ( AMP ) down the peaceful protest as a form of rejection of 33 New Autonomous Region ( DOB ) , 3 provinces and 30 districts / cities in Papua .
The peaceful protest of Papua Student Alliance ( AMP ) initiated from Papua Student Dormitory , the State Kusuma . Mass is estimated hundreds of people march to zero ( in front of the post office ) Yogyakarta on Monday ( 11/04/2013 ) afternoon .
Wearing black clothing as a form of mourning and red blood splattered in Papua due to continued expansion is booming . Along the way, the mass action of the central Java region covers Yogyakarta , Solo and Semarang accompanied with some of them yells , Papua Merdeka , Reject Military Expansion and attractiveness of Papua .
Mass action also membentangkah 2 banners that read " State Responsible for Crimes Against Humanity in Papua " and other banners reading " Referendum Now for West Papua " in addition to the two banners , the mass action of AMP action also brought dozens of A2 sized poster .
" Redistricting separating Papuans , Redistricting also separate Papuan women , Redistricting separate Papuan students , this clearly . They blatantly separates us . Papuans increasingly exhausted , migrants increasingly rising in Papua , " said Alfridus Dumupa in her speech .
" Today is a massacre , a shift in culture , we were never silent , the right to speak on our rights . Redistricting solely to bring transmigration and military / police to discriminate against people of Papua , the State should open your eyes , " said Hery other orator .
Meanwhile, a spokesman David Mapen action to majalahselangkah.com saying Expansion in Papua just interest alone . Papuans are not asking for the expansion , however , the State imposing the division of Papua .
" The rise of the division of Papua , indirectly we are headed to the point of extinction . Was only Homeland own interests against the land of Papua , because there is no evaluation of the implementation of a new autonomous region in Papua , so we see it is full of interest to the center of Papua , " he said on the sidelines of the action .
" We saw the number of people in Papua itself this time was minimal , versus migrants from outside Papua , now divided 33 newly created again , is it worth it ? " he asked .
Maple is also added , the legislation has said decent bloomed in the region when the total population of at least 60,000 inhabitants . However the in Papua is not reached .
" This is similar to violate the laws of its own , and in this case we see that there is interest in enacting division played it . Presence of the district will increase the number of troops in Papua and will happen Regional Military operations ( DOM ) as well as indigenous communities will continue marginalized . "
According to him , Redistricting does not bring prosperity to Papua but it would be a conflict for the people of Papua door to the Melanesian ethnic cleansing .
" Now only a minority indigenous people in Papua , let alone open a new autonomous region will increase the population from outside Papua and natives would remain a minority in their own land even more marginalized , " said David criticize .
Not only that , the mass action also urged the government of SBY – Boediono regime military withdraw from Papua and provide the broadest possible freedom for Papuans . ( MS / Matthew Ch . Auwe )
Jo Collins and Anne Noonan, Australia West Papua Association (Sydney)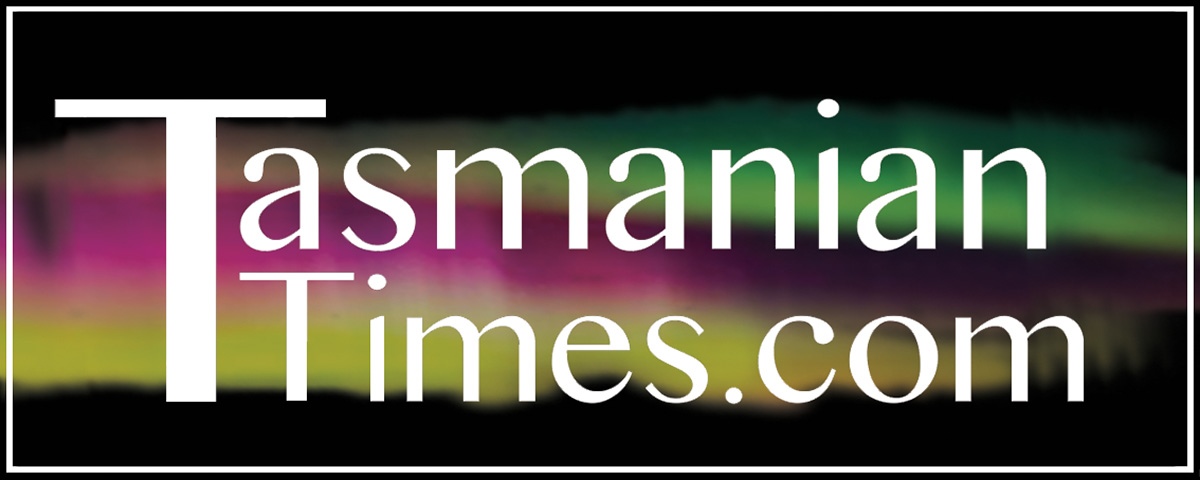 Author Credits: [show_post_categories parent="no" parentcategory="writers" show = "category" hyperlink="yes"]