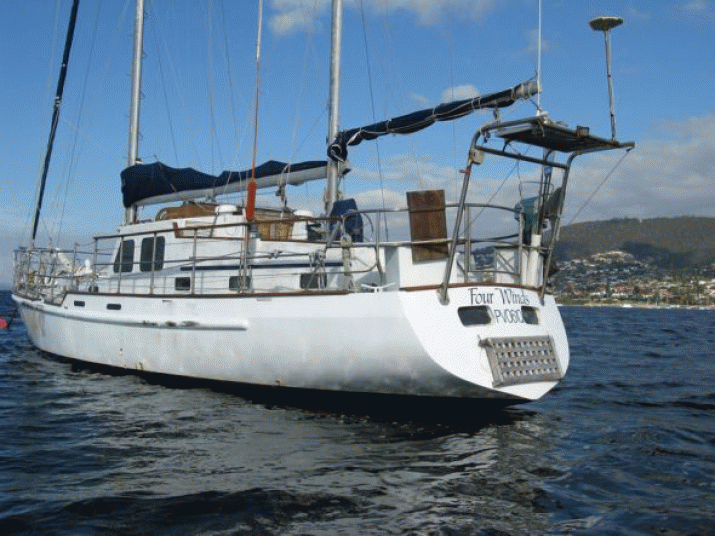 Attorney General, Brian Wightman, has said there would have to be "exceptional circumstances" to warrant an inquiry into the Sue Neill-Fraser case which has already gone through a Supreme Court trial and to the Court of Criminal Appeal.
How much longer can this massive injustice blind spot go on?
There are exceptional circumstances in this case. It is clearly an unsafe conviction, to me. The Attorney General needs to at the very least review the film Shadow of Doubt.
• Sue Neill-Fraser was wrongly accused of cleaning up a crime with latex gloves – yet it was not her DNA in the glove exhibit. The DPP admitted later, after the jury found Sue guilty, that it was a mistake.
• Sue Neill-Fraser was accused of using a wrench to kill Bob Chappell – yet there is no body and no wrench, and no eye-witness. And the imaginary wrench was referred to many times. The DPP even suggested Sue hit Bob once, maybe twice from behind.
• A teenager's DNA was found at the crime scene, and she lied about her whereabouts, yet was never a suspect.
• Sue was accused of somehow being involved with the disappearance of a young man – she had nothing to do with – yet this was stated out of the blue in the summing up.
• An informer with a police history who had something to gain by giving his information was believed when providing evidence of murder plots.
• A witness thought she saw Bob and Sue arguing on the foreshore the day Bob went missing. However this woman realised she identified the wrong woman, and recognised Bob Chappell's sister in court as the woman she had seen arguing with Bob – which was in fact the day before Australia day.
• A total stranger called Sue after 10pm on the night of Australia Day, the VERY same night that Bob went missing, to say Bob's daughter (whom he had not seen for 3 years) was having worrying thoughts that something bad would happen to Bob on the yacht and it might sink. Yet this was not considered a strong lead.
I was born and bred in Tasmania and am a licensed Land Surveyor and keen yachtsman of 60 years. I studied the court transcripts and attended the appeal in Tasmania and am horrified that this woman was convicted and the appeal denied.
There is a lot of new and fresh evidence that must be considered.
1. I did a survey using the Four Winds yacht mooring co-ordinates and found the distance from the end of Derwent Lane Jetty to the Four Winds yacht is well over 300 metres, not around 100 metres as suggested in court by a witness Peter Lorraine. It is not humanly possible for the witness, without binoculars, to have seen and described Bob Chappell at 5pm in the detail he did. He was looking 'straight out' at a different yacht, not off at the angle at which Four Winds was moored.This is NEW evidence I can prove. This means Bob Chappell was NOT SEEN ALIVE at 5pm.It also means that all the witnesses who clearly saw a grey dinghyat the Four Winds saw someone else at the crime scene from 3.55pm onwards to at least 5pmand those person/s may be linked to Bob's disappearance/death. It was not Sue in her white Quicksilver dinghy with blue trim at the yacht. It was hours before dusk, the sun set at 8.40pm. One witness was only 50 metres away with binoculars, another was 50 yards away adamant he saw a very different dinghy, dark grey and commercial looking.No one has ever come forward to say they were out in a grey dinghy at the Four Winds Yacht. There has never been an intensive search for the person/s in that grey dinghy.
2. The filmmaker, Eve Ash, found a new and credible witness, local businessman Gary Smith, who was adamant about a grey scruffy inflatable dinghy coming and going in the days before Bob's disappearance. He was very specific about it because it was so strange and unusual for an inflatable to be tied up to the rocks at the rowing sheds. He was specific when shown images of many dinghies that it was not new,and was not the Four Winds dinghy. This was notably the exact same place where homeless men were that night and where the Four Winds dinghy was found floating early the next day. This is new and fresh evidence – and there would also be new and fresh evidence if those homeless men had made statements covering that night.
3. Detective Inspector Peter Powell stated in the film that the teenager whose DNA was found on the yacht had young male associates who were known offenders and broke into boats. This seems to be new and fresh evidenceand was not known at the time of the trial.
4. Three peopleappearing in the film provided new and fresh evidence about death threats to Bob and Sue, from the informer who came forward the day after Bob went missing with a story about Sue having plotted to kill her brother (still alive) then Bob over a decade ago. One of those witnesses tried to tell police about this vital evidence but a statement was never taken. This prior history of a vendetta and reports about the informer's threatening behaviour was not known at the trial. This is startling new and fresh evidence, and critical given the informer was the only witness in court suggesting a murder plot. The informer was made out to be a credible witness yet had been stockpiling large amounts of ammunition, was coincidentally busted only weeks before Bob went missing – and then tried to do a deal with the police.
5. There are two available hairs ready to be tested for DNA – this isnew and fresh evidence. One is adark hair found on the red jacket – why not test it now? Why was it not tested before? And a hair found in the wheelhouse under the steps where the fresh blood was found – never tested. All new and fresh evidence once tested. And what efforts have been made to match the DNA from the female colourless hair found on the deck (Person D) who is not Sue Neill-Fraser?
6. Certain CD and DVD recordings were edited by police prior to giving copies to the defence (a shocking revelation in itself) – so the original unedited recordings would be new and fresh evidence.
The fact thatthere is so much doubt, and so many highly regarded legal experts are calling for an Inquiry, and the fact thatSue Neill-Fraser was originally sentenced to 26 years suggests there is something extraordinarily wrong and exceptional about this case. The Tasmanian government needs to restore faith and seek the truth through an inquiry, and ensure Tasmania is not seen by other States and countries to be a backward insular closed community that doesn't care about human rights.
My letter to the Attorney General outlining these issues sent 3 weeks ago has gone unanswered.
The Attorney General has sufficient information to act. It would be inhumane to not bring in a judge or legal expert from interstate to conduct an Inquiry, orto suggest this poor woman and her family return to the Attorney General with a Petition for Mercy causing a further delay for months or years. To the best of my knowledge there has never been a successful Petition for Mercy in Tasmania.
And meanwhile the Coroner has halted an Inquest into Bob Chappell's death. An Inquest would surely examine many of the loose ends and get closer to the truth of what happened to Bob Chappell.
Justice delayed is justice denied.
*Ronald George Lee: Born 4 July 1924 in Ulverston Tasmania, grew up in Burnie and joined the Royal Australian Navy at age 17. In 1941 he was in Singapore Harbour, bombed by Japanese. In1943 he joined the secret Commando Coast Watchers, Guadalcanal Solomon with Americans. He caught Malaria 4 times, and was discharged in Melbourne in 1946. He sailed to Tasmania alone from Melbourne in a 9 metre yacht. Studied at Melbourne University and became a Licensed Land Surveyor in Victoria, NSW and Tasmania.Commenced private practice in 1954. He became a Councillor with Richmond City Council, for 6 years, fighting corruption. 1970 – 75 he built a 15 metre steel yacht, completing many crossings of Bass Strait, worked in PNG and sailed to Philippines, Hong Kong, Taiwan, and Okinawa Japan where he taught Celestial Navigation to the US Navy.
Currently works full time as a Land Surveyor in Victoria, and is possibly Australia's oldest full-time land surveyor.
• Court of Criminal Appeals decision. Read for yourself, here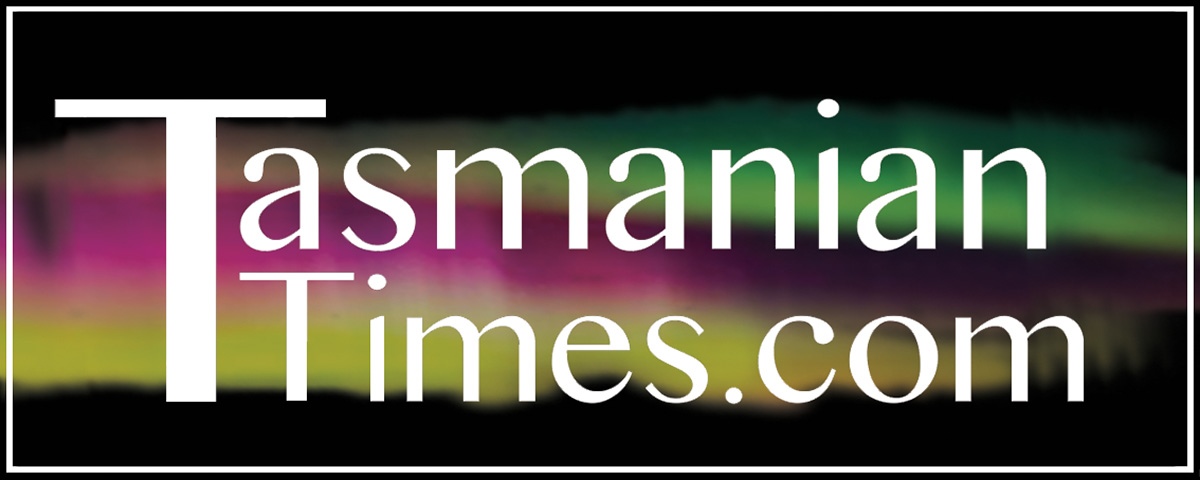 Author Credits: [show_post_categories parent="no" parentcategory="writers" show = "category" hyperlink="yes"]