You will this Sunday, as MONA gets gospel all up in its ish.
Come party. We're getting the band back together.
THIS SUNDAY 24 NOV: 2PM
STANDING IN THE SHADOWS OF MONA
FREE
Spirit fingers ready.
Last year we did a gospel concert on our lawns. It was a hoot, so we've gathered the musical gems again: Andrew Legg, Maria Lurighi, Michael Spiby, Brian Ritchie and The Southern Gospel Choir, as well as a new addition: international superstar Khristian Dentley (Take 6).
Whatever the weather, come and play: take selfies in the sun, laze on the lawn, and sing along like you're Aretha Franklin or Michael Jackson. It's a one-day sing-a-long gospel choir free-for-all, at MONA. www.mona.net.au/what's-on/events
P.S. Book your MR-1 Fast Ferry now. It starts at $20 return and you can get more into the spirit(s). http://www.mona.net.au/visit/getting-here/
+++
ANGE BOXALL AND LACHLAN BRYAN
MoFolk, Sat Nov 23: 1pm-3pm
Join us on the lawns as Ange Boxall and Lachlan Bryan traverse the fringes of country, folk and Americana through authentic song-craft and storytelling. Free and easy. www.mona.net.au/what's-on/music
+++
LEIGH BARKER AND THE NEW SHEIKS
JAM, Sun Nov 24: 1pm-4pm
As part of their east coast tour, Leigh Barker and the New Sheiks will play songs from their sixth album release 'Australiana'. Pop down to the Void (free with museum entry) for fresh interpretations of traditional jazz, deep 'gutbucket' blues and joyful swing, and then up to the lawns for Standing in the Shadows of Mona (free to all). Action packed!
www.mona.net.au/what's-on/music
+++
MOFO 2014
JAN 15-19, 2014
MONA FOMA is back, but not as you know it; running from Wednesday 15 January to Sunday 19 January 2014, MOFO is skipping across the Port of Hobart and anchoring down at Macquarie Wharf (MAC1 and MAC2 to you) for the first time.
Featuring two stages, three orchestras, more than 200 artists and four hours' sleep a night (okay, so that hasn't changed), this MOFO program is all over the place. On purpose.
There's a dancing robot, a free-styling philosopher, prog-punk space opera, morning meditation, black metal with violins, gender liberationists, ambient electronica, string quartet protest music, a Krautrock pioneer, bluegrass Bach, improvised pipe organ, and the usual Bacchanalian nightclub mayhem of Faux Mo. Oh, and lasers. You know there will be lasers.
Tickets available now – buy the Festival Ticket www.mofo.net.au
+++++++
CINEMONA
MONA Cinema. Near the Void Bar; follow the smell of popcorn.
+++++++
THE NOSE
BY DMITRI SHOSTAKOVICH
MET OPERA LIVE IN HD SEASON 2013-14
Kentridge's dynamic realisation of Dmitri Shostokovich's revolutionary opera based on Gogol's absurdist story, The Nose. Kentridge employs a broad pallete of Soviet constructivist design and his trademark visual treatments in this, the only opera ever written about a nose. You have one. What if you woke up one day and yours had gone, off on a life of its own? An inventive and dazzling treat from the Met Opera.
CINEMONA Session Times:
Sat Nov 23 at 12.30pm,
Sun Nov 24 at 3.15pm
Tickets: Adult $28 / Concession $25 / Child $15
Bookings at MONA Museum Reception 03 62779971 or www.mona.net/au/cinemona
+++
FRANKENSTEIN
NT LIVE
The National Theatre of Great Britain's 50 Anniversary Encore series continues with the screening of their award winning, Frankenstein (in two versions) with Benedict Cumberbatch and Jonny Lee Miller alternating the lead roles of the Creature and scientist, Victor Frankenstein begins. [Session times on website].
VERSION 1 – Cumberbatch as The Creature;
Sat Nov 23 at 3pm; Mon Nov 25 at 11am; Thu Nov 28 at 2.30pm.
VERSION 2 – Lee Miller as The Creature:
Sun Nov 24 at 12.30pm; Wed Nov 27 at 11am; Fri Nov 29 at 2.30pm
Tickets: Adult $25 / Concession $23 / Child $15.
Bookings at MONA Museum Reception 03 62779971 or www.mona.net/au/cinemona
+++
MACBETH
NT LIVE
The National Theatre of Great Britain screens Manchester International Festival's electrifying production of Macbeth, with Kenneth Branagh as the Scottish King and Alex Kingston as Lady Macbeth.
CINEMONA session times:
Fri 22 Nov at 2:30pm
Mon 25 Nov at 1.30pm
Tickets: Adult $25 / Concession $23 / Child $15
Bookings at MONA Museum Reception 03 62779971 or www.mona.net/au/cinemona
+++
LASSETER'S BONES
In Central Australia truth is more precious than gold. In 1931 Harold Lasseter's body was found in the desert. Claiming he'd found gold worth millions, he would 'give it all for a loaf of bread'. Despite hundreds of expeditions since, the gold has never been found.Obsessed with solving the mystery, filmmaker Luke Walker discovers Lasseter's 85-year-old son Bob, still wandering the desert on a quixotic mission to find the gold that killed his father and destroyed his childhood.
But now, 80 years on, is it still possible to piece together the fragments of history Lasseter left behind? Armed with a camera and unshakeable belief he will find gold in Lasseter's story, Walker sets out across six states to unravel the tangle of myths, lies and legend that remain buried with Lasseter's bones in the heart of Australia and finds himself closer to the gold than anyone has been for 80 years.
CINEMONA session times:
Sat 23 Nov at 10.30am
Sun 24 Nov at 10.30am
Mon 25 Nov at 4pm
Sat 30 Nov at 11am (final).
Tickets: Adult $17 / Concession $15 / Child $12.
Book at MONA Museum Reception (03) 6277 9971 or online www.mona.net.au/cinemona
++++++++
ART AT MONA
++++++++
December 7, 2013 – April 21, 2014
HUBERT DUPRAT
MONA, Level B1
French artist Hubert Duprat creates in a world that MONA loves exploring – evolutionary and organic processes. He uses tree trunks, natural amber, minerals, rocks, clay, magnets and even insects to nurture nature into forms that are greater than the sum of their parts: a tiny bejewelled caddisfly in a Baroque 'carapace' of its own design; a mound of magnets that form their own sculpture. Artist and nature collaborate on many a wonder. http://www.mona.net.au/what's-on/exhibitions/
+++
December 7, 2013 – April 21, 2014
ASYLUM by ROGER BALLEN
MONA Library Gallery and The Round House
American artist Roger Ballen explores worlds where nothing is black and white. For almost 50 years, his globally influential documentary photographs of South Africa's outsiders have left people bothered and bewildered and wanting more. Asylum at MONA reveals his latest works from the Asylum of the Birds and Apparitions collections, in a world-first, immersive sculptural environment, ahead of the publication of his new book. http://www.mona.net.au/what's-on/exhibitions/
+++
Ends Monday
A RAT'S NEST
Mona Library Gallery
The Mona Scholarship exhibition in the Mona Library Gallery, with 2012 recipient Pip Stafford's A Rat's Nest; an experiment in sound and form, chaos and control, warp and weft. Over the course of the exhibition, the installation will continue to unfold before us, illuminating the volatile ecology that we inhabit. It consists of radios, amplifiers, antennae and crystals grown in response to the gallery space. Mona Scholarship 2012 recipient Pip Stafford is a media artist based in Hobart, Tasmania. Her work explores the materiality of networks, systems, communication and ritual, and can be seen in the form of installation, sound, performance, video and more.
MONA Library Gallery, open 10am – 6pm, Wednesday – Monday with museum entry. www.mona.net.au/scholarship
+++
Until April 21, 2014
THE RED QUEEN
Museum of Old and New Art
MONA's major exhibition for the year, The Red Queen is an assemblage of major commissions, exciting art loans and yet-unseen works from David Walsh's collection. The idea behind the exhibition is ''art that explores why art is made''. Is art necessary to human survival and evolution? Whatever you decide, it's a lot of fun. Take the kids – there's a jingly trampoline and a room with 40 TVs. Entry is $20 (free for Tasmanian residents and under-18's). Wednesdays to Mondays, 10am – 6pm www.mona.net.au
+++
MONA – Museum of Old and New Art – 655 Main Rd, Berriedale, Tasmania. Opening hours: Wednesday to Monday, 10am – 6pm (last entry 4.30pm). Entry $20 (free for Tasmanian residents & under 18). Ph 61 3 6277 9900 www.mona.net.au
Rebecca Fitzgibbon, Events Media Manager, Museum of Old and New Art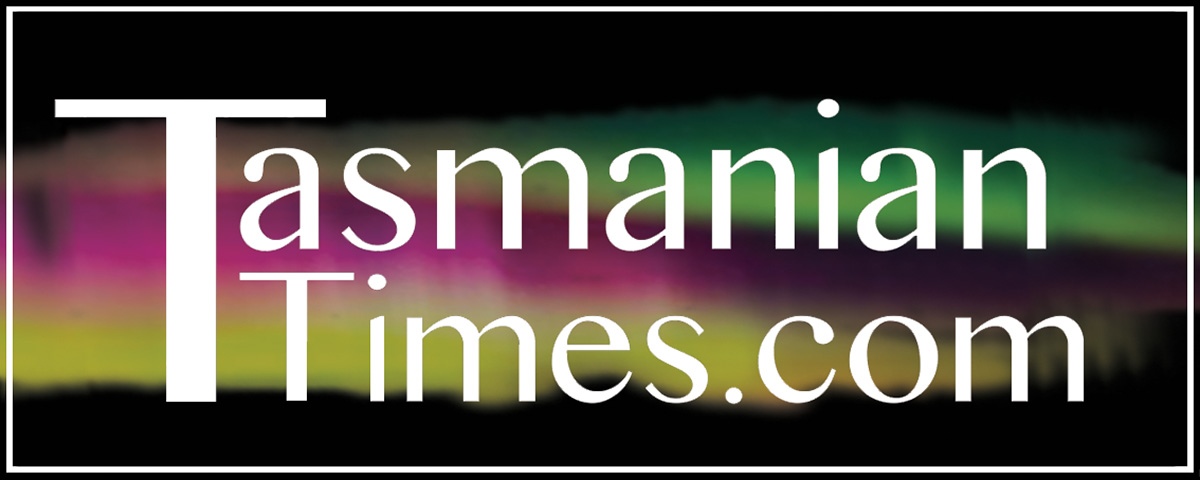 Author Credits: [show_post_categories parent="no" parentcategory="writers" show = "category" hyperlink="yes"]