The Hobart Airport consortium (TGC) has survived another year, avoiding looming disaster by injecting more equity and offloading a sizable chunk of debt. The recently released 2012/13 financial statements have revealed how consortium members, including RBF with a 49.9% interest, had to find another $121 million to refinance and reduce debt. Finance costs and management fees have strangled the consortium since inception. Dividends have been conspicuously absent in the past three years and capital expenditure dependent on more borrowings.
…
RBF's 50.1% partner is the Macquarie Bank run Global Infrastructure Fund III (GIF III) The whole show is run by Macquarie.
Five years ago consortium members put in $200 million cash and organised borrowings of $209 million, $174 million of which was drawn at that stage, to assist with the purchase of Hobart International Airport Pty Limited (HIAPL) from the government owned Tasports for $352 million. After a further payment of $10.3 million in fees to investment bankers for arranging the deal and $4.2 million for borrowing costs, the balance was used for working capital.
Interest on most of the borrowings ($172 million) was fixed at around 9% via an interest swap agreement taken out for a 15 year period. Since then interest rates have fallen.
Hence considerably more interest has been paid than had TGC elected to stick with a floating rate.
Fixing interest rates for 15 years is unusual.
…
Why would a super fund with government support agree to guarantee a third party a 9% return for 15 years when returns to its own members were less? The logic is not immediately apparent.
…
In November 2012 TGC renegotiated borrowings which by that stage were fully drawn, a total of $209 million, and also opted to exit the interest swap agreement. Because interest rates had fallen to around 4% the cost to exit the agreement with 10 years to run was a whopping $74 million.
The total cost to quit existing commitments was therefore $283 million.
A fresh banking syndicate agreed to a new facility of $175 million of which $158 million was drawn. Borrowing costs were $6 million.
To cover the cash shortfall TGC shareholders put in an extra $121 million, a figure roughly the same as the accounting losses since inception of $122 million.
…
Turnover $160 million for five and a half years. Losses $122 million. That's it in a nutshell.
…
When the costs of interest rate protection via the swap agreement are considered, the effective interest rate paid on the old borrowings, specifically the fixed amount of $172 million was approximately 17.5% pa. Effectively credit card interest on $172 million for five years.
…
The fees paid by TGC to investment bankers have been:
• fees associated with the purchase of the airport of $10 million
• initial borrowing costs of $4 million
• costs to renegotiate the borrowing facility of $6 million
• additional interest costs via the swap agreement of about $26 million
• cost to exit the interest rate swap agreement of $74 million.
A sub-total of $120 million.
Yet the total operating cash over the same period has only been $105 million.
For the financiers to clean out every $ of operating cash, and more, leaving nothing to pay interest costs at floating rates and capex is a stupendous achievement.
…
To continue with the list of outlays over the past five and a half years:
• amounts to investment bankers (from above) of $120 million
• capex of $43 million
• interest at floating rates of about $53 million
• dividend in 2010 of $1.5 million
A grand total of about $220 million.
The cash shortfall was therefore $115 million as operating cash was only $105 million.
That's why shareholders had to put in another $121 million.
…
The Abbott government is likely to reward the errant behaviour and subsidise some of the losses, in other words to indirectly reimburse the consortium for some of the extravagant fees paid, with a $38 million grant spun as funding for the airport upgrade. Consortium members funded the investment banking extravagance but not extra capex? Leaving taxpayers to pick up the tab? Consortium members put in $121 million, why not another $38 million?
The consortium is now where it was five and a half years ago with similar debt, fortunately however facing lower interest rates.
…
The broader question is not RBF's involvement in this debacle but the wisdom of the public sector offloading natural monopolies to the private sector. Efficiency gains are not evident with the airport in private hands. All earnings from an essential service have been diverted to financiers and governments are preparing to step in with more handouts.
It's been shameful public policy.
Read the full analysis, John Lawrence's Tasfintalk, here, where you can also (intelligently) comment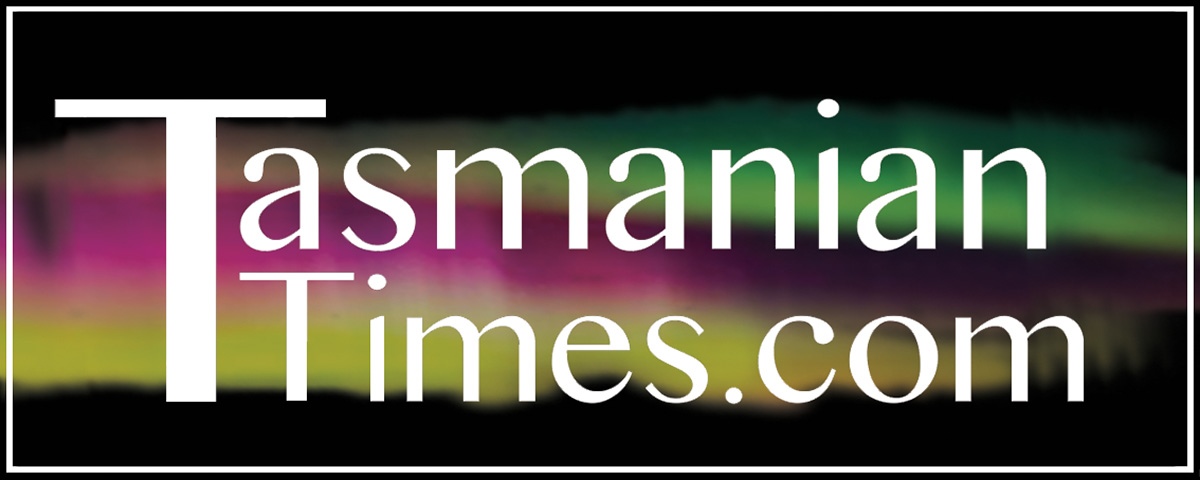 Author Credits: [show_post_categories parent="no" parentcategory="writers" show = "category" hyperlink="yes"]