Nick was a man of many parts…one of life's extraordinary journeymen who moved effortlessly from one life stage to the next…from public administrator to Cabinet Minister…from businessman to industry leader…from idealist to pragmatist…from family man to public figure. And all without contradicting what can only be described as his "grass-roots" values.
A highly complex individual on the one hand…a "down-to-earth", "gum booted" farmer on the other.
In a private moment at home with Sally, Nick once reached an introspective yet incisive conclusion about himself.
"I suppose you'd call me an enthusiast," he surmised. "I'm a sprinter, not a stayer."
That may be so, but like Black Caviar he made it the characteristic of a genuine champion.
As Nick moved through those various life stages, he encountered, embraced, influencedand impacted hundreds of us in a way no other person could.
He also reached out through his skill as a writer and author to thousands of people he never met.
For the record, in 1978 Nick was recognised by the Australian Society of Authors when he won the Mary Drake Award for short stories by a new writer.
And then in 1979, he won the Tasmanian Division of the Fellowship of Australian Writers Catherine Shepherd Award for a radio play.
He contributed to two books, "Paradise and Beyond" and "The Quiet Land".
He wrote endless articles for newspapers, magazines and online publications – all with an engaging skill and comedic touch that was the signature of his individual style.
An excellent example is a letter he wrote in 1983 to the Bulletin magazine.
I should first explain that Nick had won a Bulletin competition for a restaurant critique – possessing, as he did,unchallengeable expertise in culinary appreciation!
Incredibly, he penned a side-splitting description of an evening in the dining car of the Southern Aurora. And yes, you guessed it, he won. What's more the award was 10 dozen bottles of Quelltaler wine. Sadly, however, the wine didn't turn up.
I will read you now, an extract from the letter he wrote to the Bulletinasking what happened to the wine and when he could expect it to be delivered.
"Whilst reluctant to burden you with the problems that presently beset we little farmers in the far-flung corners of the nation, I am bound to make some fleeting reference to our more acute difficulties.
Of course, there is the drought but that is a curse of nature which is not confined to Kettering, Tasmania – although the fact that the burden is shared hardly makes it lighter.
Then the fly-strike – an inevitable consequence of dewy nights and hot days.And the burrs in the wool and the lice; the algae in the tank and the cat fever.
The kids need new shoes,too, which is doubly expensive down here given that none of the little ones has matching feet.
The Missus has gone – again – and probably for good this time. And unlike you city blokes, I'm left with the kids. Grandpa moved in last month and he eats like a horse. (In fact, he doesn't know it but I've had the last laugh. You see, we ate Dobbin last week.)
Still, I take comfort in the presence of friends, most of whom appeared when the win prize was announced. Trouble is they've started to drift away. They reckon I was having them on….
That's about it, really. Thought you'd be interested in my little report – sort of contemporary social history – but I don't want you to start any public appeal or anything. We'll get by.
We have our own way of doing things down here, as I'm sure you know. I shall continue to read your magazine with keen interest. They always have the latest copy in the waiting room at Outpatients. Oh, there was one other thing –
WHERE'S ME BLOODY BOOZE?"
He also included this limerick:
Beware of the man who covets the prize
Whatever the cost, whatever the size
And if the prize is booze
He's sure to lose
Coz if The Bulletin ran it, it's all bloody lies.
Yes, the wine did eventually turn up. Quite a cheeky little drop as I recall!
————–
Another of Nick's passions was sport. In particular, he loved the Hawthorne Football Club. But he was not just a watcher, he loved to participate and had a fine record as a tennis and basketball player and as a footballer.
He captained the University football team as well as the Tasmanian Amateur football team. And in Canberra, where he played for Manuka he was a prized contributor receiving the princely remuneration of ten pounds a game.
It sort of makes Buddy Franklin look cheap!
But for Nick sport was more than just the game itself. He loved the camaraderie, and forged lasting friendships during those youthful years with players from all sides.
A particularly confounding characteristic was Nick'sability to be most things to most people. Never was this more apparent than when he stood as a Liberal candidate for the Tasmanian Parliament. It was a psychological blow to hundreds of Labor followers who had always imagined Nick to be one of them.
But then Nick was a master of the unpredictable – exemplified by his seemingly inexplicable urge to suddenly shift careers even in sight of a personal zenith.
That's because, unlike most, Nick was driven by challenge – not accolade.
He was a "larger than life" character. Big in stature – huge in presence! Yet, underneath theblustering persona he so like to display, lay an inherently humble man.
Very much "the regular bloke", Nick was just as at ease with a fisherman as he was with a priest…just as at ease with an academic as he was with a student.
He thoroughly disliked the pompous and self-possessed.
His respect for, and rapport with, the elderly was as instinctive as it was virtuous.I have stood transfixed in a crowded Sydney Street as Nick took time to help an elderly lady lug bags of shopping across an intersection.
In many ways Nick was enigmatic. Just when you thought you knew him you discovered something new.
As an occasional witness to just some of his achievements, I have come to the view that Nick was at his best when he was at home – with his family.
Thinking back, I have cherished images, say, of Kettering on cold days, crackling fires and smelly dogs with Nick ensconced in his arm chair provoking and relishing a relentless chiacking that sparked spirited response from the girls and a resigned shake of the head from Sal.
He belonged at home more than he belonged to any job, any ideal or any philosophy. In some ways he might have been hobbled to his intellect more than his instinct may have wanted.
I suspect at heart, Nick was more a frustrated farmer than a high flying professional.
It's about this time I reckon Nick might say…"Jesus, Little Fella, you're going on a bit. How about you shut up now and buy a drink."
Speech given at a celebration of Nick Evers' life, Royal Hobart Yacht Club, Friday, September 6
*Greg Ray: Nick Evers and I first met from opposite sides of the political divide during the 1970s debate over hydro-electric power development in Tasmania – he as a key government adviser, me as an industry lobbyist. During those socially and politically divisive years, Nick and I developed a mutual respect. When he eventually left the public service it seemed a natural progression for us to become business partners. Together we established the Political Reference Service in Canberra and Sydney – an intelligence gathering operation geared to ensuring the nation's business leaders were kept abreast of crucial decisions that impacted their companies. We also shared part ownership of the Hobart advertising agency Monahan Dayman Adams (MDA). Nick was more than a friend and business partner. He was a personal mentor.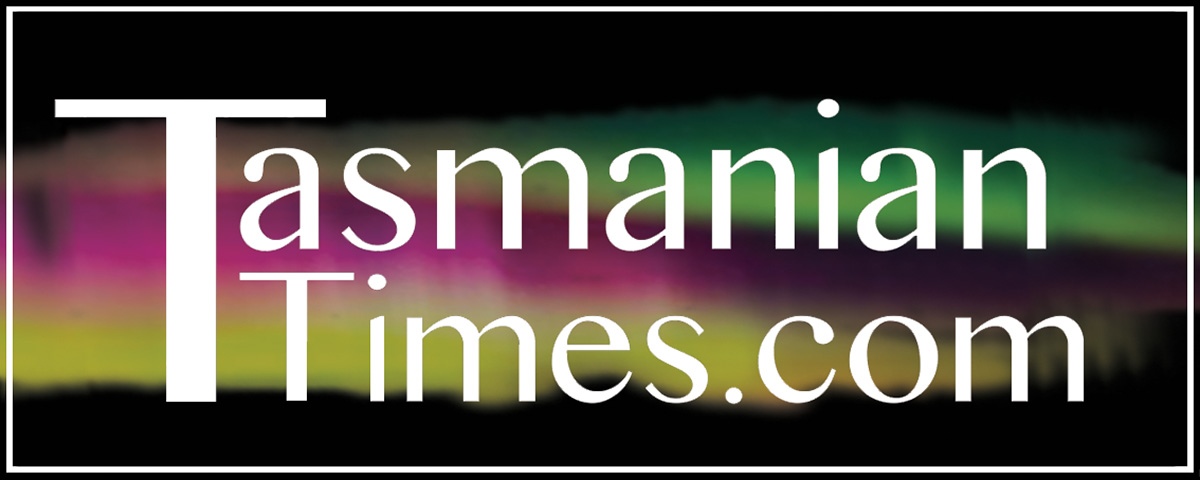 Author Credits: [show_post_categories parent="no" parentcategory="writers" show = "category" hyperlink="yes"]