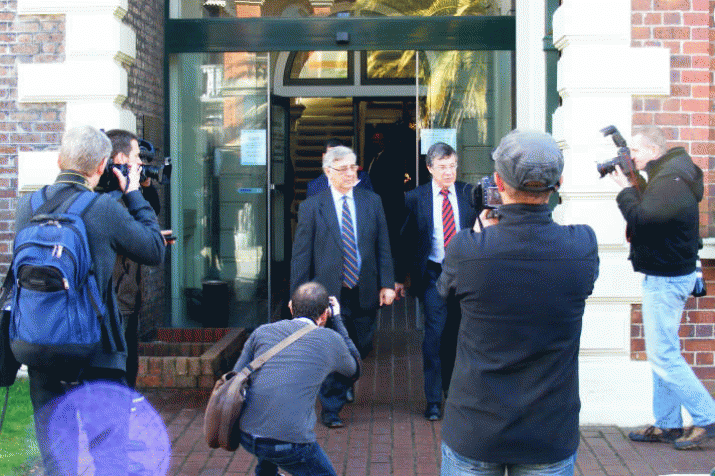 The former chairman of the failed Tasmanian timber company Gunns has avoided jail for insider trading and has instead been fined $50,000.
John Gay was at the helm of Gunns in December 2009 when he sold 3.4 million of his shares.
A month earlier he had seen a private management report highlighting an expected drop in profits.
Gunns' share price then plunged at the release of its half yearly results.
In sentencing, Justice David Porter told the Supreme Court in Launceston the offending wasn't in the serious category of insider trading.
Gay pleaded guilty to insider trading on the basis he should have known he had information that may have influenced shareholders if it was made public.
His lawyer says Gay was not motivated by Gunns' financial troubles, but by his wish to reduce debt when he was diagnosed with terminal cancer.
The maximum penalty is five years' jail.
Justice David Porter: Comments on passing sentence: "I have been provided with a large amount of testimonial material. There are letters of support from the offender's immediate family and nine friends or close associates. There are character references from some 44 people from various backgrounds, those people being friends, associates, business associates and former employees. It is unnecessary to detail any of this material. Its effect is to show the offender as a person of exemplary character, a generous and caring person of honesty and integrity who was principally motivated by the desire to help the local community, and Tasmania generally. This was not only through employment and business opportunities, but it involved much support for the community and sporting organisations. It extended to helping individuals who needed a helping hand, such as young unemployed persons, ex-prisoners, and other people facing unemployment and homelessness … I consider that the sentence of appropriate severity in all of the circumstances of this case is a conviction and a substantial fine. You are convicted of the one count of insider trading and fined the sum of $50,000." Full comments by Justice David Porter here
Australian Shareholders Association Media Release: ASA disappointed with John Gay penalty "ASA chairman Ian Curry said the modest $50,000 fine imposed by the judge was insufficient and the automatic 5 year ban from managing a company would not have much impact on Mr Gay. "This was the first time that an ASX100 chairman pleaded guilty to insider trading and the judge missed a golden opportunity to send a wider deterrence message throughout the business community," Mr Curry said. " Media release here
Stephen Mayne on Twitter: "This whole sad & sorry Gunns story is an indictment on Tasmania's systems and governance, including today's decision". See here
• Heidi-Lee Douglas: Ex Gunns Ltd Chairman John Gay sentenced for insider trading as documentary about 'Gunns20 …
Stephen Jeffery, in Comments: "Call me an optimist, but I predict an outbreak of people prostating themselves before the court."
• Don Ford, in Comments: Sold 3,555,555 shares at 90 cents each netting $3.2 million. When shares plummeted to 68.5, value of the shares dropped to $2,435,555. Effectively $764,445 he could have lost if he had sold later. Unlike other shareholders who had no inside knowledge. ASIC believe they have been effective with a fine of $50 000. When the fine is taken from $764,445, he is still $714,445 ahead. Is the ASIC "message" to company directors that insider trading still pays profits; even after fines.
• Garry Stannus, in Comments: John Hawkins (#33) makes a telling point – a point that infects the whole of Justice Porter's "comments in passing sentence". It is incumbent on the Judge to remedy his error. John Gay had day to day knowledge of the company's position because he was CEO. This knowledge he must have held well before the compilation of that 'inside report'. Justice Porter's 'slap on the wrist' sentencing remarks are an affront to the community. I consider the judge's remarks as telling evidence of what John Hawkins has for quite some years maintained … that Tasmania is a corrupt state. I don't know what will prove to be the most appropriate vehicle that will overturn this excuse for legal reasoning, but I will look for it. I wish Bob McMahon was still with us. He would have had the words that I lack. And the others that died along the way … Ben and Steve come to mind. I know there are others. Then there are the people of the Tamar Valley, who (not to put too fine a point on the matter) were lied to and cheated. Bob McMahon consistently and lucidly put the argument that the mill could never actually operate … that the business case simply did not stack up. Justice Porter has entered history with his pretence at sentencing. I know that many in the community understand that not only did John Gay do us wrong, but that so too has Justice Porter failed the Tasmanian community. Justice Porter has failed to deliver justice.
• Patrick Durkin in the Australian Financial Review: In the same Launceston court this month, 48-year-old Larry Graue, who had no prior convictions and contributed to the community through voluntary and sporting organisations, was convicted of stealing 35 shipping containers worth $71,000 to repay debts. Having pleaded guilty, Graue was sentenced to 10 months imprisonment and a non-parole period of six months.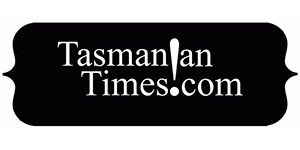 Author Credits: [show_post_categories parent="no" parentcategory="writers" show = "category" hyperlink="yes"]