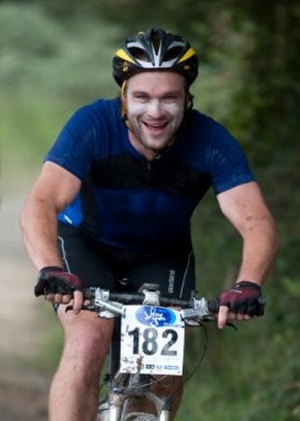 Many have asked us, "How can you be happy with the 'Not Guilty' verdict when Luke is gone forever?" …
I can begin to explain that a lead weight which has been stifling and complicating our grief, has been eased. Nothing can ever bring our Luke back and if there is any such thing as closure it will have to come from within. Despite the loss of our beloved son, brother, husband-to-be and great friend we had no desire to add to Nathan's suffering and punishment.
We did not know how Nathan would be able to deal with the death of a close friend when he himself was the driver. We requested that no charges be pressed and Nathan carry additional punishment for what was a most horrendous accident. I can never truly know if the strength of our request for 'no charges' was ever passed on correctly. At the time of the tragic accident we had no inkling of the possibility of criminal court proceedings and were assured that our wishes had been recorded and would be taken into consideration.
Sadly our wishes were ignored and a case submitted which was found by jury to be conjecture – not proof – in the Supreme Court, March 4 – 13, 2013. The defending counsel explained to the jury that if the investigation had been done differently there would not have been a trial at all … there was no evidence of speed at all – a police officer in the court added that the roll-over could have occurred at a very slow speed, given it was a 2WD ute with a heavy toolbox. The ute going across the rut or rabbit hole caused the roll-over.
The prosecutor alleged doughnuts or circle manoeuvres … but these words were found to have been added at the time of questioning as 'helpful suggestions' by the interviewer, not the witnesses – the three young men drove to the front gate and then did a loop of the back paddock in search of a younger guest they were checking to be ok … lights on high beam, searching. Unfortunately the crash investigation was done in the dark with hand held, and head torches, the police vehicle drove through the crash site adding confusing tyre marks and they did not return the next day to check details in full daylight. The driver's deep distress and extremely emotional state were hardly considered in the intent to emphasise the presence of alcohol. No blood alcohol testing was done at the time.
Despite the tragedy we acknowledge and commend them all … all Luke's friends on the organisation and forethought given to safety on the 'Bucks Day' …
• a hired bus,
• a designated driver,
• short stops at country pubs … hence limited drinking time and away from the general public so as not to be a nuisance to anyone,
• an activity (golf + swim),
• several evening barbeques to ensure the young men were well fed with sufficient food,
• the host, himself only drinking in moderation so as to be well able to look out for his guests, and
• concern for the whereabouts of a younger guest – this well meaning search and error of judgement ended up in the tragic accident which we will all live to mourn for the rest of our lives.
No-one is exempt from mistakes or accidents … these were young professional men planning an appropriate celebration for their very good friend with all due care and forethought … and what occurred was indeed an accident – yes an absolute tragic accident.
Writing this brings to the surface all the raw emotions I live with. Not a day goes by where I do not constantly think of Luke, where I don't miss him and wish with all my heart that he would walk through the door with his infectious smile, welcoming hug and endearing openness.
February 25 2012 will always mark the devastating painful incident that took our Luke. Time slowed to a crawl in the days immediately following Luke's death. The first week was like an eternity; I lived minute-by-minute, not even hour-by-hour. I could not think beyond what was in front of me.
The effects of the sense of profound shock and disorientation seem at times unbearable and are undoubtedly a lifelong process: I cannot imagine ever getting 'over' Luke's death but instead realise that I must learn to carry the grief and live on.The constant oscillation of emotions between inconsolable sadness, helplessness and loving memories spin all normal thinking processes into a blur. Day to day tasks readily tumble into unimportance.
Grief was no stranger in our family. We lost Luke's baby brother Joel, to SIDS at four and a half months of age. Luke was only two years old at the time, but had an 'empathy' and a 'knowingness' beyond his years. He saw that life was short and fragile; he watched grief tug at our family and preserved all this inner knowledge. We spoke of these times as he grew up and matured into the most caring, thoughtful, loving young man – the one who always helped anyone who was struggling or had fallen on hard times, everyone's mate, everyone's favourite. He had so many friends and everyone thought they were his 'best friend'. Luke included his family – all of us – in his friendship group, bringing his friends home for meals, to stay, to play soccer or just to pop in. They all became part of our family and we were happy to be known as Crippo's mum, dad, sisters, brother.
As I go back to just over one year ago from today, everything was a flurry of excitement and final touches in anticipation of the marriage of Luke to Allison on the Wednesday, February 29 – a cheeky glint of humour. Luke was full of excitement about his wedding plans, he loved an event – bringing people together to enjoy a moment. He had asked all of us to make a speech – share something from our hearts. This bare honesty was something that Luke treasured and it was it always reciprocated.
Luke hadn't really wanted a buck's event – he was so focussed on the wedding – but he was never one to disappoint, and so was happy to enjoy the day with his good mates. Nathan, as the best man, hosted the day and accommodated the things that Luke wanted. A bus and driver were booked to ensure that everyone was safe, Luke made sure that it was known that he would be using sunscreen and that he wanted his father, brother-in-law and brother to pop in during the evening barbeque. Gary took Matt home and was back at our place by about 11pm, saying that Luke had had a lovely day, had really enjoyed himself and had reminded the family how much he loved them. Everyone was being picked up or bedding down for the night – it was a very hot night – still about 24 deg.
No-one could have known the impact of a decision to check on some mates down the long driveway … the tragic moment, the unforeseen accident that would take our Luke forever.
We were woken at 12.20am with the police knocking on our doo r- "we are so sorry, there was nothing that we could have done"- my mind can never accept or process this brutal interruption to the summer's night's sleep and it is indelibly etched into my recurring memories. The blurred journey of the last 12 months has only been possible with the comforting support of loving family and friends and especially Luke's wonderful friends.
It has been agonising to helplessly watch the relentless pain for Allison; Gary; Heidi and Adrian; Matt and Elise; Emily and Mark. Nothing helps, it's such a lonely journey– all we can do is to be together – nothing can change the loss of our Luke and nothing can bring him back. We only have memories of him when we assumed we would have a lifetime of love and laughter. This loss is indescribable and requires a huge amount of mental and emotional energy to manage emotions and thoughts on a daily basis; to hold concentration, to keep focussing and try to remember the details of the task at hand. Exhaustion often takes over and even tears dry up. Resilience and optimism have always been prized qualities and have helped me to manage my day to day activities – but every ounce of resilience has been sorely tested.
Luke's friends have been devastated that a celebration of a wedding within the week – so much promise, future of so many dreams, plans and hopes – could be snatched in a moment. Everyone assumed that Crippo was immortal – he was the leader, the motivator, the catalyst and the encourager.
This last year has been hell as we travelled through denial, hope against hope, detachment, withdrawal, despair, emptiness, confusion and numbness. Not a day goes by where I don't flashback to the emotions I felt when the police delivered the news of Luke's death.
To articulate the impact of that day cannot ever be fully expressed in words. We have lost our beloved son, brother, brother-in-law and groom-to-be and we could not bear further load imposed on Luke's close friend, Nathan.
We have had to hold our breath since 25 February 2012 as we waited for the legal process to conclude. At least now we can breathe again. As a family we are once again together, sharing our memories, our pain and our grief – we have been grateful for the support of many kind people offering whatever they could to ease our pain.

Author Credits: [show_post_categories parent="no" parentcategory="writers" show = "category" hyperlink="yes"]