TAS POLICE CHIEF COMMITS TO STRATEGIC TASK GROUP TO IMPROVE PUBLIC SAFETY FOR LGBTI TASMANIANS
NEW RESEARCH SHOWS LGBTI TASMANIANS NEED GREATER SUPPORT
Tasmanian Police Commissioner, Darren Hine, has committed to forming a strategic working group to improve public safety for lesbian, gay bisexual, transgender and intersex (LGBTI) Tasmanians in the wake of a new report showing they experience higher than average rates of discrimination, assault and fear of crime.
Speaking at the launch of the BeProud Report in Parliament House this morning, Commissioner Hine said,
"The statistics for discrimination and assault revealed in the BeProud Report are unacceptable. My response will be to re-invigorate the Police Service's approach by convening a new strategic working group that I will personally chair. Community representatives and the Anti-Discrimination Commissioner will be invited to participate. The ultimate aim of the group will be improved public safety and quality of life for all Tasmanians, including members of the LGBTI community."
Tasmanian Gay and Lesbian Rights Group spokesperson, Rodney Croome, welcomed Commissioner Hine's commitment.
"The BeProud Report shows levels of assault against LGBTI Tasmanians is unacceptably high and I am confident a closer relationship between the LGBTI community and the Police Service will help find solutions to these problems", he said.
Other speakers at today's launch included Andrew Badcock who spoke of his experiences of discrimination as a young gay Tasmanian.
"I haven't always reported the prejudice and discrimination I've experienced because I haven't been sure what repsonse I would get. I hope this Report means government agencies take anti-LGBTI discrimination and violence seriously and everyone feels confident to report it when it occurs."
The BeProud Report shows lesbian, gay bisexual, transgender and intersex (LGBTI) Tasmanians are at high risk of discrimination and assault but don't feel able to access the services they need.
The research is the most comprehensive of its kind every conducted in Tasmania.
Findings include:
• Respondents were seven times more likely to have experienced violent assault than other Australians.
• Seventy-four per cent reported feeling vulnerable to prejudice and discrimination from strangers.
• Respondents reported that discrimination or harassment resulted in depression and anxiety.
• More respondents than their NSW peers indicated that they were not confident in reporting their experiences of prejudice and discrimination to the police or were not confident reporting heir identity to health workers.
WIO CEO, Susan Ditter, said,
"Perhaps the most troubling aspect of the research is that many LGBTI Tasmanians don't recognise discrimination when it occurs because they are so used to it. The job ahead for the community and government sector is to ensure GLBTI Tasmanians know there is something they can do about discrimination when they experience it."
TasCAHRD CEO, Shaun Staunton, said
"This research shows that worryingly high levels of Tasmanian LGBTI people feel the need to conceal their sexual or gender identity when seeking health services. Almost one in five people occasionally hid their identity when accessing health care, and almost fourteen percent usually hid it for fear of prejudice and discrimination from health care providers"
"Honest and open support in health care settings is essential for individuals to receive the assistance they need to maximise their health and receive the advice needed to prevent poor physical and mental health outcomes. Health professionals need to be doing all they can to communicate that they provide an unprejudiced and safe environment"
The research, conducted by Dr Nicole Asquith and Dr Christopher Fox, was commissioned by Be Proud Tasmania, a partnership of Working It Out Inc, the Tasmanian Council on AIDS, Hepatitis and Related Diseases, and the Tasmanian Gay and Lesbian Rights Group. It was funded through the State Government's GLBTI community grants program.
• Cassy O'Connor: Giving a stronger voice to Tasmania's LGBTI communities
The first Tasmanian-specific survey looking at prejudice and discrimination against Tasmania's lesbian, gay, bisexual, transgender and intersex (LGBTI) communities has been released in Hobart this morning.
"The Be Proud Tasmania report is based on the findings of a statewide survey conducted last year," Minister for Community Development, Cassy O'Connor, said.
"This research is the first Tasmania-specific survey of its kind to ask respondents about their fears of prejudice and discrimination; their specific experiences of prejudice and discrimination; and their most significant incident of discrimination.
"Sadly, the findings confirm that our LGBTI communities still suffer harassment and discrimination, with all respondents to the survey indicating that they experienced at least occasional fear of discrimination and harassment, with one in four reporting high levels of fear.
"The most prevalent types of prejudice were discrimination; harassment; written/verbal abuse; vilification; and threats of physical and sexual assault."
The Be Proud Tasmania project was funded through the inaugural Tasmanian Government's LGBTI Grants Program.
"This is exactly the type of initiative we hoped to see from the Grants Program," Ms O'Connor said.
"We now have additional evidence of the types of harassment and discrimination our LGBTI communities suffer and are able to use the information to develop Tasmanian Government policies that respond appropriately to this issue.
"I am pleased to say that Tasmanian Government agencies have already made some progress in relation to the issues identified in the Be Proud Tasmania report.
"The Department of Education has made significant changes in the support that is offered to same sex attracted young people to increase their chances of successful educational outcomes. "
Ms O'Connor said Tasmania Police also has a network of liaison officers to help build relationships with the LGBTI communities to increase their confidence in police."
"I would like to thank TasCAHRD, Working It Out, and the Tasmanian Gay Lesbian Rights Group (TGLRG) for their hard work an effort into making this new evidence a reality," she said.
The 2013 round of the Tasmanian Government's LGBTI Grants Program is currently open with applications closing at 5.00pm on 12 April 2013.
More information on the grants program is available at www.dpac.tas.gov.au
The Be Proud Tasmania Report is available from the Working It Out Inc. website atwww.workingitout.org.au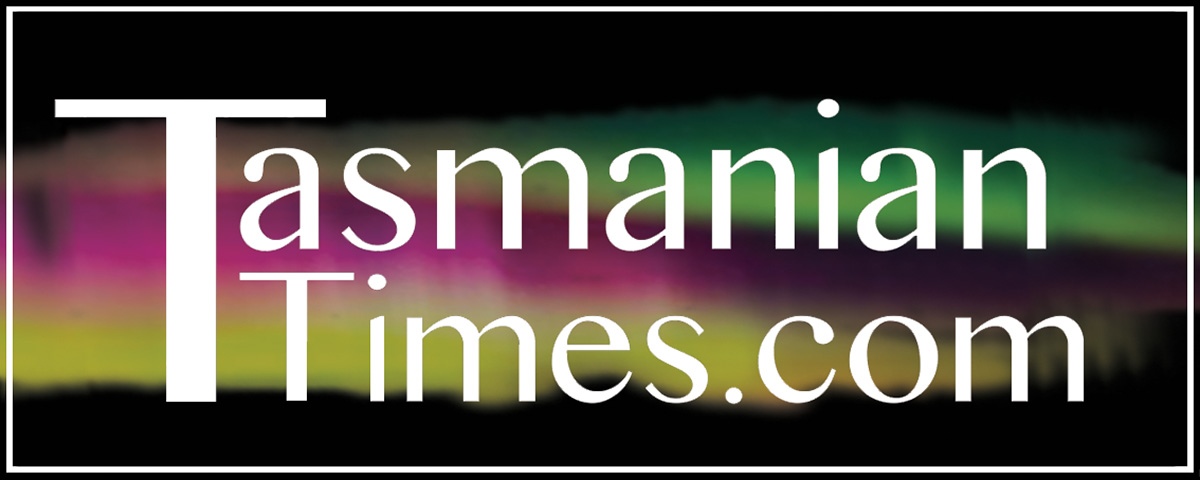 Author Credits: [show_post_categories parent="no" parentcategory="writers" show = "category" hyperlink="yes"]