Pic: Susan Tolputt Photography, Photographers–Portrait – Trevallyn, TAS
The achievements of some of Tasmania's most outstanding women leaders and women's organisations have been recognised at a function in Launceston today.
The Minister for Community Development, Cassy O'Connor, today inducted 26 women and three women's organisations onto the Tasmanian Honour Roll of Women in recognition of their exceptional contribution to their communities.
"The women and organisations inducted to the Tasmanian Honour Roll of Women this year are leaders in their fields and in their communities," Ms O'Connor said.
"These women have been selected as worthy of special recognition for their contribution to Tasmania, and their achievements, influence, commitment and success should be an inspiration to all.
"The message to Tasmania's young women and girls is that they should have confidence in their ability to undertake new challenges and achieve great things; and the proof of their potential is being celebrated today.
"These inspirational women come from diverse fields such as science, agriculture, education, environment, animal welfare, health, Aboriginal affairs, arts, sport, community, defence and human rights."
Three organisations were also inducted onto the Honour Roll: the Country Women's Association in Tasmania (Inc), Tasmanian Women in Agriculture and the Australian Women's Army Service (Tasmania Branch).
Ms O'Connor said the Tasmanian Honour Roll of Women helped preserve the stories of these women and women's organisations as a source of inspiration for future generations.
She also thanked the judging panel: Chair, Elizabeth Daley, Airlie Ward, Linley Grant, Janelle Allison and Lola Greeno, and the people who took the time to nominate these inspirational women for the Honour Roll.
"The nominators openly valued the contribution of the women they nominated, expressing their deep appreciation and respect for each of these inspiring women being inducted onto the Honour Roll," she said.
"Each of these women has had a positive and lasting impact on the lives of others and these impacts that will never be forgotten."
The 29 new inductees join 227 women and women's organisations who have already been inducted to the Honour Roll.
A full list of the 29 inductees and their respective fields is listed below.
A biography of each inductee is available at www.dpac.tas.gov.au/community
ANDREWS, GLORIA (Service to Aboriginal Affairs)
AUSTRALIAN WOMEN'S ARMY SERVICE (Tasmanian Division) (Service to Defence)
BARNSLEY, KATHRYN IONA (Service to Health)
BARTKEVICIUS, MARGARET ANNETTE (Service to Education, Training and the Community)
BONHAM, PRUDENCE (PRU) (Service to the Community, Local Government and Science)
CHAPMAN, SISTER PHILLIPA (Service to the Community)
CLEAVER, JUDITH LOUISE (Service to the Community)
COUNTRY WOMEN'S ASSOCIATION IN TASMANIA (Inc) (Service to the Community)
CROTTY, ANNA (Service to Human Rights)
DE WILLIAMS, DEBORAH ANNE (Service to the Community, Sport and Recreation)
DENHOLM, FAY (Service to Sport and Recreation)
GOURLAY, HELEN (CAWLEY) (Service to Sport and Recreation)
GRIFFITHS AM, MAXINE MURIEL (Service to Human Rights)
HAINES OBE, SUSAN AGNES (Service to Health and Defence)
HAMER, JENNIFER (JENNY) FAY ELSIE (Service to the Community)
HASWELL, EMMA (Service to the Community)
HENRI, DR CHRISTINA (Service to the Arts)
HINE AM, OLIVE ROSALIE (Service to the Community)
HUGHES, RENATE (Service to Health and the Community)
JAMIESON, NORMA (Service to Health and the Community)
MAYHEAD, BETTY (Service to the Community)
MURRAY, DOROTHY (Service to Aboriginal Affairs)
ORR, MATRON MAJOR ELIZABETH (LIZZIE) (Service to Health and Defence)
PHONG, KIM (Service to Multicultural Affairs)
ROBERTS OAM, YVONNE (BONNIE) BARBARA (Service to the Community)
SHELLEY, PAULINE CATHERINE (Service to the Community)
TASMANIAN WOMEN IN AGRICULTURE (Service to Agriculture)
TRUCHANAS, MELVA (Service to the Environment)
WADDLE, ANNETTE (Service to Government)
Cassy O'Connor Minister for Community Development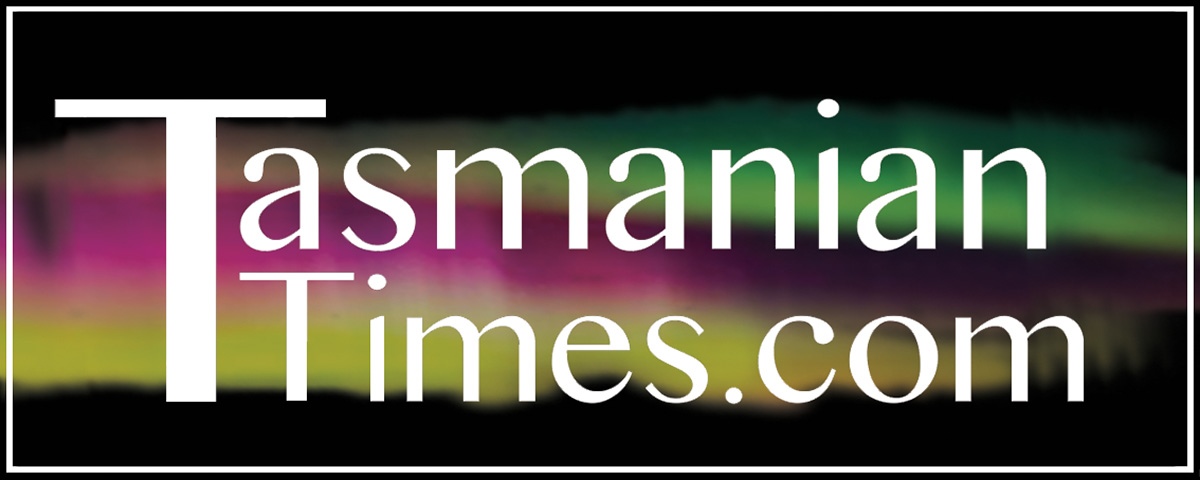 Author Credits: [show_post_categories parent="no" parentcategory="writers" show = "category" hyperlink="yes"]