Martin Flanagan introduced Anita Heiss (above) at the Tasmanian Writers Festival on Saturday 23rd March – this is his speech.
My Dad is 98 and has seen his share of life, having been with Weary Dunlop on the Burma Railway during World War 2 when 100,000 men of different nations, used as slave labor by the Imperial Japanese Army, died laying 400 kilometres of track. About ten years ago, one of Dad's grandsons was diagnosed with schizophrenia. That really threw my father. He thought he'd seen the worst that life has to throw at people but this struck him as being crueller than what he had seen as a prisoner of war. Each night at dusk he would go down into our back yard. The house he bought in 1968 was in Lindisfarne, one row of houses from the river and opposite Mount Wellington. Eventually, what he found in our backyard, above the river glinting in the last light, opposite the mountain which looked like a giant purple shoulder, was that all the good people he'd ever known were also there with him, in our backyard. What's more, he could, if he wished, talk to them. He knew stories from their lives and, if he had a particular problem or worry, he'd pick out someone who had some experience of that problem and go and have a talk to them. One day he said to me, "God is all the good people that have ever been in the world".
I've told this story because the idea behind it is similar to the notion of what Aboriginal people call "country". I wish to stress I am no expert in this matter but I am an avid learner and I've had some pretty good teachers like the great Patrick Dodson, an initiated Yawru man and the father of the reconciliation movement. Dodson always acknowledges those he calls "the old people", the ones who used to live in a place and whose spirits are still around.
I have spent the past eight or so years writing a book with former Aboriginal footballer Michael Long. The book opens thus: "How do you start the story of someone who sees his story as having no start? Michael Long's story, as he sees it, extends to everyone to whom he is connected in this time or any other. The list of Michael Long's connections extends to Joe Byrne of the Kelly gang. The family tree with all its many branches include an Englishman and a Chinaman. Then there's the Amudjera, the desert Aboriginal mob from whom his father was stolen as an infant near Ti Tree in the Northern Territory, and the Warumungu people, further north around Daly River, from whom his mother was stolen as an infant. His parents were sent to a mission on the Tiwi Islands. Michael's father, Jack Long, still lives there and considers himself an adopted Tiwi, which gives Michael connections to the Amudjera, the Waramungu, the Tiwi Islands as well as the Darwin Aboriginal community he grew up among as one of the eight Long kids…." Michael Long, whom I would describe as a devoutly Aboriginal man, talks about "the jigsaw of Aboriginal identity".
More than once Michael has said to me what a silly idea it is that you can't talk to the dead. He told me he has a cup of tea every day with his mother. She died when he was 13. He also told me his mother was with him during the 1993 grand final when he dazzled Carlton and had them looking a beaten side 10 minutes from the start. He believes his mother was with him that day like he believes the guernsey he was wearing was red and black.
I'm a whitefeller whose life has been greatly enhanced by blackfellers. The relationship didn't start well. When I was about 20, I pulled out of a party in West Hobart half-drunk and yelled out to a bloke I played footy and cricket with who was having a piss against a telegraph pole. He was a medical student known as Boong, notwithstanding the fact he was a whitefeller. I yelled out, "Hey, Boong – hurry up". I yelled it a couple of times. Suddenly, a dozen or so blokes shot out of the house outside which I was standing. I was struck by how much the bloke who came for me employing an orthodox boxing stance, leading with his left and following it with big rights, looked like Lionel Rose, particularly as I had been told at school that there were no Aboriginal people in Tasmania. I got back to my car; Boong, a garrulous but genial drunk, stayed to talk and ended up in Hobart hospital. I have a black brother on the Murray River who thinks that's a very funny story.
So what led me to Aboriginal Australia? Coming from Tasmania was definitely a big part of it. I came from an island that had no real memory of my folk, the Irish people who arrived here in the 1840s as convicts. I didn't know what part of Ireland they were from, whether they spoke English or Irish, nor any of their songs or stories or dances. And I was also from an island that had no real memory of the people who were here before my forebears, the ones who were here for thousands of years. I'm a traditional man – where was my tradition?. I went to Ireland. I was like them but I wasn't. There was another part to me, the part that was Australian. I was confronted by the jigsaw of my own identity. When I finally met people who understood my confusion, those people were Aboriginal. Not only did they help me to understand how I fitted into this land but when I went back to Ireland and started reading the land the Aboriginal way, I found I suddenly "got" Ireland in a big way – the land was one huge story with layers of competing narratives – English language, Irish language, pagan and Christian.
Sally Dingo, wife of Ernie, is from Penguin on the north-west coast. She is one of the most interesting Tasmanians, indeed one of the most interesting Australians, I know. Her father was also on the Burma railway. Like me, through her father, she met a number of Burma railway survivors and was impressed by them as men. They had qualities she encountered again when she started meeting Aboriginal elders. They were people who'd seen a lot and the great ones among them had dignity and stature and compassion.
Uncle Banjo Clarke was an old Kirraewurrung man who lived in a hut on the edge of the Framlingham forest outside Warrnambool. Banjo was connected to Truganini through the Briggs family. He used to call her Grannie Truganini and tell her story. Uncle Banjo was a great story-teller. During the Great Depression, when he was only 13 years old, he carried his swag outback. "Smoke Under the Bridge" is a Paul Kelly song based on an Uncle Banjo story – if he saw smoke under a bridge on the outskirts of town around sunset he knew there were blackfellers around and he'd be alright that night. Once, when he approached a farmhouse for food on the Bendigo road, there was only a boy aged about eight at home. He gave Banjo half the food in the kitchen and then said to Banjo he was coming with him . Banjo had to explain he couldn't. When he walked off, he kept on turning round and the kid was still standing there, still watching him. Listening to Uncle Banjo tell stories was like reading Huckleberry Finn. He'd seen plenty of bad shit. He'd been to prison. He said to me, in the old days if a blackfeller pleaded not guilty they give him an extra three months for being a smart arse. But Uncle Banjo told me when he was a youth, carrying his swag, the thought that kept him going was that there'd be a good person over the next hill. Curiously, the day Uncle Banjo died in 2000 I met Rajmohan Gandhi, grandson of Mahatma Gandhi. He told me Gandhi, one of the great figures of the 20th century, believed the trend of history showed that most people were good.
I began today by talking about the idea of country. That's because I met Anita through a welcome to country ceremony. It was a literary festival, about ten years ago, in Port Macquarie. First morning an academic from West Australia got up and poured scorn on the welcome to country ceremony with which the day had started. He said it was hokus pokus, adult make-believe, and he said it with the pride and pleasure of the only man who had seen through the Emperor's new clothes and been brave enough to say it. The problem was that the festival had invited three elders from the local Aboriginal community. The West Australian academic may have believed the welcome to country ceremony was nonsense, but the Aboriginal elders hadn't. Now they heard their beliefs and goodwill once more ridiculed. I was next up so I had a crack at the academic and afterwards the elders came up and thanked me, a rare event in any time or place. Feeling possibly too pleased with myself I went for a walk, a young woman pulled me up and two mastiffs shot from her car. She told me later it was the first time they'd been off the lead. Anxious to impress as mastiffs, they came straight for me. Realising at the last moment their dread intentions, I did a backward leap, a Fosbury flop, from a standing start over a picket fence. Injuries everywhere, torn clothing. Not so long ago I asked Anita if she remembered our first meeting. Yeah, she said. You had torn trousers.
That night, I had to give the address at the festival dinner. I went for a piss before kick-off and saw, in a mirror behind me, that the back of my coat was split from stem to stern. I limped to the podium in my shirt sleeves. No-one had told me I was in a part of Australia which voted over 90 per cent for John Howard at the previous federal election. You can imagine how I went over. But the next day, for the first time, I heard Anita Heiss speak. I heard a young woman who wasn't merely intellectually honest, who wasn't merely emotionally honest, but who was both – and funny with it. If I might hazard a comparison, I'd say that she's like Cathy Freeman in that she is so obviously, so naturally, herself.
We got to know one another. We had lots of good talks and good laughs. Uncle Banjo Clarke's son Lennie gave me a dog, a big black mongrel called Woongi. One day, when Anita came to our place, Woongi bounded through the door and jumped on her. Anita threw her head back and cried out, "I don't like dogs!". Woongi was applying serious dog love. In the act of apprehending him and pulling him back, I said, "I got him from an Aboriginal feller". To which Anita replied, "SO FUCKIN WHAT?!"
I believe Anita is a leading thinker on the subject of identity. I believe she has things to say which could help, not only Aboriginal people, but anyone asking themselves those three terrifyingly simple questions that occur to most of us at some point in our lives – Who am I? Why am I? What am I doing here? I wrote an article about her and then put the article in a book for schoolkids sub-titled The Argument for Optimism. Then I watched as she was attacked by Herald Sun columnist Andrew Bolt.
Using journalism that was found in a court of law to have relied on distortion, innuendo and errors, he trashed her academic reputation and represented her in a way that invited ridicule and contempt. Bolt and his legal team chose not to challenge Anita's witness statement to the court. They accepted her evidence. Neither Bolt nor News Limited chose to appeal the decision of the court. Lack of resources surely cannot have been the reason. To put it bluntly, they knew where the truth lay. Furthermore, the manner in which Bolt continued to write about the case gave rise to the belief among a portion of the population that non-Aboriginal Australians are now forbidden from speaking publicly about the issue of Aboriginality. If we were in Britain, not only Bolt would have been pulled before the Leveson inquiry, so would have the editors of the Herald-Sun.
When Anita's book appeared the web-sites which reviewed it were hate-bombed . Anita received hate mail, not one here and there, but big flows of it. Last April, shortly before she and I were to do a gig at the Wheeler Centre, Bolt alerted his readers to the fact that Anita's book had appeared on Amazon.com. Another big flow of hatred swept through. The Wheeler Centre were concerned enough to employ a bodyguard and place him in the front row to stop anyone rushing the stage. I fully expected to be met with heckling and interjections.
I have a question for Andrew Bolt – when are you going to write about something Australian that you love? You're a South Australian. Lots of good things have come out of South Australia – Paul Kelly, Cooper's beer, Hans Heysen, Malcolm Blight – why don't you write about one of them? You say you barrack for Richmond. Tell us what you see in young tattooed Tiger star Dustin Martin.
The most interesting revelation to come out of the whole affair involving Anita and Bolt was made by Bolt in an article explaining his actions in the Herald Sun on September 29 2011. He wrote: "I am the son of Dutch parents who came to Australia the year before I was born. For a long time, I have felt like an outsider here, not least because my family moved around so very often. You know how it is when you feel you don't fit in. You look for other identities, other groups, to give you a sense of belonging, and perhaps some status. So for a while I considered myself Dutch, and even took out a Dutch passport. Later I realised how affected that was, and how I was borrowing a group identity rather than asserting my own. Andrew Bolt's". Bolt is one year younger than me. I remember how tough kids from migrant families got it in those days. Bolt is the alienated individual who got to the centre of the culture by expressing his alienation and acting as a conduit for the alienation of others.
The big difference between Anita Heiss and Andrew Bolt, apart from a luminous generosity of spirit, is that Anita knows where she's from and where she stands in this land. When we appeared together last year in Melbourne, Anita was copping abusive tirade after abusive tirade from faceless voices on the internet but she got a standing ovation from the audience she faced at the Wheeler Centre. Why? Because Anita Heiss speaks from the heart – like our very own Daniel Geale, she is the real deal – and it is with great pleasure and pride that I welcome her to the stage here in Tasmania.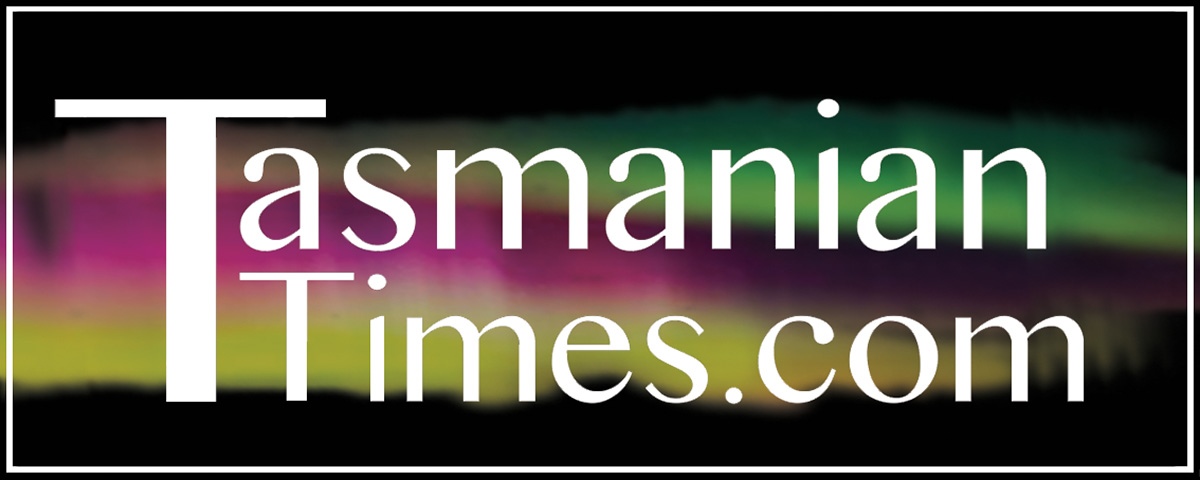 Author Credits: [show_post_categories parent="no" parentcategory="writers" show = "category" hyperlink="yes"]