Kate Causon, Polline, Alice Achan
Joseph Kony is a household name, becoming infamous over the past 10 months thanks to the social media phenomenon Kony2012. This weekend, C3 Church in South Hobart helped increase the awareness of the atrocities committed by Kony's Lord's Resistance Army.
Partnering with Pedar Girl's Academy in Uganda, C3 Church hosted Polline, one of Kony's war brides and Academy founder Alice, to help raise awareness and funds improve the vocational training and facilities for women who suffered at the hands of the LRA.
In March this year, Di Reynoldson, and Kate Causon from Hobart, visited Pader in Northern Uganda and developed the relationship with the founder of Pader Girls Academy Alice and head girl Polline. Together with C3 Church in South Hobart, they are working closely with the two women to improve the lives of war brides and their babies, who escape from the bush and the Lord's Resistance Army (LRA).
"Pader Girls Academy is unique in that it allows girls who have been through horrific circumstances and had babies as a result of rape, to attend school and gain an education while having somewhere safe to have their children looked after," Kate said.
"Our aim is to build a comprehensive early childhood development centre for the children of the war brides at Pader Girls Academy. Our first step is to raise $40,000 to build a nursery school for the children. "
Established in 2008, the Academy initially provided care and services for 40 women, four years later, 400 women now call the centre home. Like many of the women, Polline's story is one of survival and hope for girls who make it out of the bush alive.
In 2002, at just 14 years old, Polline was hand picked by Kony's army and 'promoted' to be his wife. After four years of abuse and rape as a sex slave, she fell pregnant to the Commander in 2006. After nearly dying from a two week labour in the bush, in which her dead baby was brutal ripped from her abdomen, a moment of weakness by Kony's and some well timed international peace talks, allowed her to survive.
In 2006 talks between UN negotiators and the LRA resulted in foreigners being let into the camps for the first time. The Commander of the LRA made the UN aware of Pollines desperate situation and despite heavy protests from Kony, he gave in to Polline pleas and allowed her to go to hospital.
Under the watch of LRA she was taken to a hospital in Nairobi. It was here planned her escape to Pedars Girls Academy, run by Alice Achan. Polline said the support, education and healthcare Alice provided her with during and immediately after her escape, is the reason she is here today and the reason she can tell her story.
"It's really important for women to have education, otherwise we can not stand up and speak about what is done to us. In Uganda, a woman is not allowed to speak, and you have no where to go," Polline said.
"Education taught me leadership, and I have been head girl now for three years, I have been able to speak because of Pader Girls Academy."
Alice said the trauma inflicted on the women means they come to her with no hope and no feeling of love or kindness.
"Those war brides who do survive and return to the community, become outcasts, as do their children, because they are children of rape. This combined with the trauma and suffering they have been through, means they need all the support they can get to start living a normal life," Alice said.
Alice and Polline both credit the work of Kate, the C3 Church and the support of Hobart for making Pader Girls Academy a possibility, saying it means everything to them and the hundred of women who now have a future because of it.
"Everything in Pader Girls Academy, they are the ones doing it, so we are also standing because of them," Polline said.
Polline began speaking out in 2010 in both Uganda and the UK and says, to this day her conviction and passion for justice and to help other girls is what keeps her going.
The pair will head to Sydney next week to share their story and continue raising awareness about the importance of educating and empowering women, ending the violent atrocities committed by the LRA and bringing Joseph Kony to justice.
If you wish to support Pader Girls Academy and the work of Kate, Di and C3 Church or for more information please go www.c3hobart.org.au, www.ccfpader.org or www.giftsforwarbrides.com.

Carla Johnson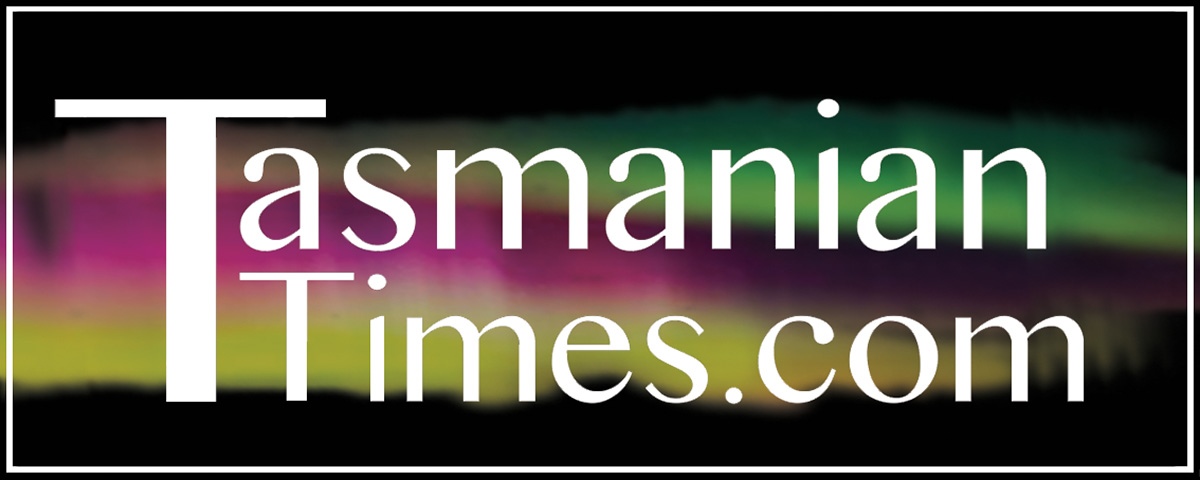 Author Credits: [show_post_categories parent="no" parentcategory="writers" show = "category" hyperlink="yes"]