Tasmania's Legislative Council has passed laws to enable all couples, including gay and de facto, to use a surrogate to carry their child.
After agonising over the legislation for more than a year, the Upper House passed the government bill late last night, with a raft of amendments.
Under the surrogacy legislation, the surrogate must be at least 25 years old and it cannot be her first pregnancy.
Attorney-General Brian Wightman was in the chamber and says it was an historic moment.
"Families who have been struggling to have children will very much welcome the passing of this bill through the House," he said.
Gay rights campaigner Rodney Croome says it is a good sign for same-sex marriage laws, which will be debated in the Lower House today.
"What the Council has shown is a great deal of maturity," he said.
Surrogacy Australia's Sam Everingham says some Tasmanians had been forced to leave the state to use a surrogate.
"One of the issues is families often find a surrogate in another state and so they have to move to the state that surrogate is in," she said.
"It's been an ongoing issue for lots of families who don't want to go public on the issue, because infertility is an issue they don't want to admit to wider networks, but it's becoming a growing issue in society."
But the Presbyterian Church of Tasmania has slammed the legislation.
Minister Campbell Markham says surrogacy is a grave injustice.
"It will mean that children have been stripped of their basic human right to be raised by their natural parents and to know their natural parents," he said.
"Children have that right currently and they'll be stripped of this right by this surrogacy bill."
http://www.abc.net.au/news/2012-08-30/tasmania-passes-gay-surrogacy-bill/4231856
• Tas bill not 'marriage equality', it is cruel politics creating 'marriage apartheid'
The Green-Labor same-sex marriage bill tabled in the Tasmanian Parliament yesterday does not provide so called 'marriage equality', it creates an entirely different legal arrangement called 'same-sex marriage'.
The Australian Christian Lobby said the Greens, Labor and Tasmanian gay activists were playing cruel politics with the hopes of the very small number of same-sex attracted Australians who might want to get 'married'.
"What was tabled yesterday is not marriage, it is an entirely different legal concoction," ACL's Tasmanian Director Mark Brown said.
"The four bills in the Federal Parliament sought to change the definition of marriage but the Tasmanian bill creates a type of marriage apartheid with its own same-sex marriage celebrants who are different to real marriage celebrants.
"This is most likely because there are obvious constitutional issues with a State trying to legislate in an area of Commonwealth responsibility."
Mr Brown said the tabling of this bill showed that the agenda of the Green-Labor Government and Tasmanian gay activists was not 'marriage equality' in Tasmania, it was about keeping alive the same-sex marriage campaign in order to put pressure on the Federal Parliament.
"This bill has been rushed seemingly to coincide with the four marriage bills being debated in the Federal Parliament, which have already made a farce of it and are most likely heading for defeat.
"It is a shame that the Parliament of Tasmania is being cynically manipulated in this way," Mr Brown said.
• SAME-SEX MARRIAGE – CALL TO LOBBY THE LEGISLATIVE COUNCIL
Tasmania's legislative concoction causes segregation and division
By Guy Barnett
Wednesday 29 August 2012
"Tasmanians should rise up and lobby their local members of the Legislative Council to block the Labor/Green Bill to legalise same-sex marriage. People power can stop this push, said former Senator, lawyer and consultant Guy Barnett today.
"It is important for people to express their view and participate in the democratic process. This is one of the great features of our democracy. This opportunity should be grasped with both hands, he said.
"The Premier's confession that the regulations are not prepared and she would not expect any same-sex marriages until the end of the year confirms the legislation has been rushed.
"Amazingly, the Tasmanian legislation establishes an entirely new legal arrangement – 'same-sex marriage' as opposed to 'marriage'. It also establishes 'same-sex marriage celebrants' as opposed to 'marriage celebrants'. Two separate legal and administrative regimes will be required if this legislation passes. It is clearly a concoction of the law creating segregation and division. This clearly does not provide the so-called 'equality' that the gay lobby is calling for. Who knows what a further review of this legislation will come up with? As a nation we could end up with a mishmash of laws causing untold confusion.
"Marriage is a bedrock institution that for thousands of years has been between a man and a woman. It is a pro-child institution that ensures that children entering the world have a reasonable expectation of both a mother and a father. Same-sex marriage would deny children the right to either a mum or a dad. Marriage is not a fashion to be updated and there should be no doubt about its definition," he concluded.
• TASMANIAN GAY AND LESBIAN RIGHTS GROUP
Media Release
Thursday August 30th 2012
PASSAGE OF SURROGACY LAWS WELCOMED
DEBATE TO BEGIN TODAY ON MARRIAGE EQUALITY LAW
The Tasmanian Gay and Lesbian Rights Group has welcomed the passage of surrogacy laws through Tasmania's Upper House.
Spokesperson, Rodney Croome, said,
"These laws will provide a much-needed framework for recognising and protecting the rights of all parties in a surrogacy arrangement including the child."
"We particularly welcome the fact that the Upper House has treated same-sex couples involved in surrogacy arrangements the same as other couples."
"This sends a strong message to the community about respecting all Tasmanian families equally, and bodes well for a mature and considered debate on the Government's marriage equality bill."
After months of deliberation the Upper House has amended the Government's Surrogacy Bill to tighten the conditions on entering a surrogacy arrangement.
The age a woman can become a surrogate has been lifted from to 25 and she must have previously given birth.
The amendments will now go to the Lower House where it is expected they will be accepted.
Today, the Tasmanian Lower House is expected to begin debate on proposed laws allowing same-sex couples to marry.
It will the first time any house of an Australian Parliament has debated such legislation.
Mr Croome said he expects many members of the public who support marriage equality will be watching the debate closely.
• ANGLICANS URGE PARLIAMENT TO REJECT SAME-SEX MARRIAGE BILL
The Anglican Church in Tasmania has today urged Members of Parliament to
reject the Premier's same-sex marriage Bill, which was tabled in Parliament
yesterday.
Assistant Bishop Ross Nicholson, said, "We are very disappointed that The
Premier, Lara Giddings, has gone ahead with this legislation. It is a clear
break of Labor's promise made to Tasmanians before the 2010 election not to
do this."
Bishop Nicholson said, "The State of Tasmania already has an excellent tool
that recognises diversity. Bishop John Harrower and the Anglican Church
have always supported the existence of the Significant Relationships Register,
but strongly reject this redefinition of marriage.
"The Premier's proposal is not about equality, it is about the redefinition of
marriage itself. Such redefinition does not extend rights to a minority, it only
imposes a novel and unnecessary view onto everyone. In an attempt to avoid
the constraints of the Australian Constitution, the Premier is inventing an
institution.
"The Bill attempts to deny the real distinction between two categories of
relationship. The Government has failed to provide sufficient reasons as to
why such a divisive and radical change in society should be rushed through
Parliament without consulting the Tasmanian people."
"This Bill, if it is passed, will increase the burden on our State. It will put a
load on our bureaucracy and our judicial system. It reveals misplaced
Government priorities at this time in Tasmania. The Premier's increasingly
radical social agenda is not only ill-advised, but bewildering."
Bishop Harrower is currently on leave. Bishop Nicholson may be contacted
for comment using the details below.
• Download timeline:
Timeline-in-Securing-Marriage-Equality-in-Tasmania_August-2012.pdf
• Australian Christian Lobby: Tas surrogacy laws set up another stolen generation
Last night the upper house of the Tasmanian parliament passed surrogacy laws allowing singles, heterosexual and same-sex couples to have access to altruistic surrogacy.
ACL is disappointed to see the rights to children once again put second place to the desires of adults.
"The ACL holds the view that the law should dissuade adults from entering into surrogacy arrangements because it is a practice fraught with legal and emotional complexities for all parties," said ACL Tasmanian Director Mark Brown.
"The Bill passed last night denies a child's fundamental right to at least begin life with a mother and father by allowing singles and same-sex couples to access surrogacy."
"Are we in 20 years going to see another apology made, as in the case of forced adoptions, to children who may be deprived of, or in some cases even knowing, a mother or father?"
"Having learned nothing from the past, we are setting up another stolen generation of kids denied their biological mother or father," Mr Brown said.
The UN Declaration on the Rights of a Child states that the child: …shall, wherever possible, grow up in the care and under the responsibility of his parents, a child of tender years shall not, save in exceptional circumstances, be separated from his mother.
"Wherever possible, our government should be affirming this, and in the best interests of children, give them the right to at least begin life with their natural mother and father."
"It is disappointing to see the Parliament ignore the vast body of evidence of harm caused to children brought about through donor conception who are denied their biological heritage."
• SAME SEX MARRIAGE BILL PASSES
Tasmania Becomes Beacon of Hope & Love
Nick McKim MP
Greens Leader
Thursday, 30 August 2012

The Tasmanian Greens today hailed the passage of the Same Sex Marriage Bill 2012 through the Tasmanian House Assembly.
Greens Leader Nick McKim, who co-sponsored the Bill with the Premier Lara Giddings, said that it was the historic culmination of many years of hard work by dedicated campaigners.
"Right now I am unbelievably proud to be a Tasmanian, because we have shown the whole world what a truly loving, caring and generous society we are," Mr McKim said.
"Tasmania has become a shining beacon of tolerance and equality for the rest of the nation, and we have sent a powerful message of hope to anyone who has suffered discrimination because of their sexuality."
"There can be no justification for preventing two people who love each other from getting married simply because they happen to be the same sex."
"While this is a massive achievement, it must remembered that the Bill now needs to be debated the Upper House, and we must not assume that it will be passed."
"It was an absolute pleasure for to hear the many articulate, caring and often moving contributions made by the Labor and Greens members who rose to speak on the Bill."
"This what can be achieved when political parties put aside their differences and work together," Mr McKim said.
• Lara Giddings
Premier
Thursday 30th Aug 2012
Marriage Equality Speech
SECOND READING SPEECH SAME-SEX MARRIAGE BILL 2012
Mr Speaker, let me start by acknowledging a couple of firsts.
While not a first in other Australian Parliaments, this is the first Bill to be brought into the House of Assembly by two members.
The decision to introduce a co-sponsored bill has been made in recognition that both Labor and the Tasmanian Greens have a strong and long-held interest in this important social reform.
Through this bilateral approach the Leader of the Tasmanian Greens, Nick McKim, and I want to send a strong message to the rest of the country that the time has come to end this last example of discrimination against same-sex couples.
Mr Speaker, I firmly hope Tasmania will be the first State to provide for same-sex marriages in Australia.
* * *
Mr Speaker, on 21 September 2011 I was proud to lead the Tasmanian Labor Party in support of a motion on marriage equality in this very House.
I am prouder still, to stand here today as Premier of Tasmania and co-sponsor of the Same-Sex Marriage Bill 2012 as we debate this important and ground breaking piece of legislation.
I support this legislation because I believe that all Tasmanians should be treated with respect.
Because I believe that all Tasmanians should be treated with fairness.
Because I believe that discriminating against Tasmanians on the basis of sexual orientation is wrong.
I believe that as legislators, each and every member of this Parliament has the solemn responsibility to ensure that discrimination in the law is removed so that all Tasmanians are treated equally.
When I spoke on the motion in September of last year I said that as the Premier of Tasmania I wanted our community to celebrate equality and diversity and demonstrate respect towards each other – no matter who we are, no matter what our religious beliefs, race, ethnicity, political beliefs or sexuality.
* * *
It was not that long ago that Tasmania was the laughing stock of the country, as the only state where intolerance against homosexual men was still enshrined in legislation.
This shameful discrimination was not addressed until 1997 with the successful passage of gay law reform. Since that time, the Labor Party has worked to reinforce and protect the rights of the lesbian, gay, bisexual, transgender and intersex community in Tasmania.
In 2003 the Tasmanian Parliament passed the Relationships Act which provided for the recognition and registration of significant relationships between same-sex and opposite-sex partners.
In passing the Relationships Act the Tasmanian Parliament conferred a wide range of rights and obligations on same-sex couples in this State under State law.
This was ground breaking law reform driven by the former Attorney-General Judy Jackson.
This law reform sought to remove from all Tasmanian laws any provisions which would discriminate against people in significant relationships, and in particular against couples in same-sex relationships.
However, there were two aspects of the consequential amendments that did not, at that time, gain the support of the Legislative Council.
I was proud to be able to show my personal support and commitment to equality for gay, lesbian, bisexual and transgender people in Tasmania by progressing these amendments during my time as Attorney-General.
These amendments provided for the legal recognition of same-sex parents, civil union ceremonies and recognition of overseas same-sex marriage as a 'deed of relationship'.
And last night, Mr Speaker, the Legislative Council passed laws to enable access to surrogacy for all couples in Tasmania, including those couples in de facto and same-sex relationships.
I thank the Legislative Council for their support of this legislation.
Mr Speaker, over a number of years the State Government has tried within our legislative framework to provide for the closest possible process that is like a marriage.
We were able, through law reform, to provide opportunities for civil ceremonies to be conducted and for registration of that relationship to be recognised as being on the day of the civil ceremony and not on the day that the documentation was lodged in a registry office.
But we have always understood that despite our best efforts in this area of law reform, we were not delivering the basic right for same-sex couples to choose to be married in Tasmania and that further steps were needed to achieve marriage equality.
On Tuesday of this week we took an important first step with the tabling of this legislation.
Today we take another important step through this debate.
I recognise that people can always put forward excuses, arguments and questions of timing when moving on difficult and controversial issues.
But just as we have responded to other forms of discrimination throughout history – such as the recognition of Aboriginal Australians and giving women the right to vote – there comes a time when no amount of excuses should stand in the way of doing what is right.
And it is in that vein that the Parliamentary Labor Party resolved to move on developing legislation to provide for marriage equality for same-sex couples in Tasmania.
Labor has a long and proud history of tackling discrimination and introducing important social reform. That is a tradition I continue with a great deal of pride.
While we were proud to support the principle of same-sex marriage in Parliament last year, we believe that the time has come for our community, for our Parliament to act decisively on this issue.
* * *
Mr Speaker, the Same-Sex Marriage Bill 2012 (the Bill) provides for the following-
• The solemnising of marriages between adults of the same-sex, and related matters;
• The registration of the marriage with the Registrar of Births Deaths and Marriages;
• The approval and registration of authorised same-sex marriage celebrants by a Registrar (who will be the Registrar of Births Deaths and Marriages);
• Proceedings for dissolution and declarations of nullity of same-sex marriages; and
• Proceedings for the adjustment of financial and property interests between the parties and spousal maintenance.
Marriage between adults of the same-sex
Part 2 of the Bill is the centrepiece of this historic legislation.
For the first time in an Australian jurisdiction, an Act will legislate for the same-sex marriage of two adults.
The Bill specifies who may marry – that is people who are not already married, are not related to each other and are over 18 years of age. There is no provision for persons under 18 to marry.
The Bill specifies how same-sex marriages are solemnised. This part of the Bill provides for the form of ceremony, who may conduct a same-sex marriage ceremony (i.e. authorised celebrants) as well as specifying the notices and declarations in preparation for same-sex marriage and the issue of certificates of same-sex marriage.
The couple getting married must give notice of their intention to marry not less than one month, but not earlier than 18 months, before their proposed date of their marriage. Each person must also declare that he or she is not currently married and that no legal impediment exits to the same-sex marriage.
Same-sex marriages must be performed by an authorised celebrant in the presence of two other adults and certificates will be issued by the celebrant as an official record that the marriage took place. One certificate will be forwarded to the Registrar of Births, Deaths and Marriages for the creation of an entry in the Register of Same-Sex Marriages which will also be created by this Act.
The Bill establishes a range of offences and specifies the penalty that applies if an offence is committed.
Mr Speaker, it will be an offence
• for a person who is already married to go through a form or ceremony of same-sex marriage, and for a person to go through a form or ceremony of same-sex marriage with a married person;
• for a person to go through a form or ceremony of same-sex marriage with a person who has not attained 18 years of age;
• for a person who is not an authorised celebrant to solemnise a same-sex marriage; and
• for a celebrant to solemnise a marriage if he or she believes that there is a legal impediment to the solemnisation of the marriage or that there is a reason the marriage would be void.
There are also a range of offences arising from parties going through a defective same-sex marriage ceremony or defective procedural matters with such ceremonies, such as contravention of the provisions about the giving of notices and the making of declarations.
Authorised Celebrants
As I have already indicated Mr Speaker, same-sex marriages will be solemnised by authorised celebrants.
The Registrar of Births, Deaths and Marriages will be responsible for administering the authorised celebrant register and same-sex marriage register.
Part 7 of the Bill establishes a State-based regime for the authorisation and registration of same-sex marriage celebrants. In setting up a celebrant registration scheme, provision has been made for a code of practice, performance reviews, discipline, deregistration and rights of appeal.
It is important to note that, celebrants including those ministers from recognised religions authorised under the Commonwealth Marriage Act are not automatically recognised and registered under this Act. This is in recognition that not all Commonwealth celebrants may wish to solemnise same-sex marriages, and we need to respect that position.
Furthermore a Commonwealth celebrant who has registered under the Commonwealth Marriage Act would not at the time have contemplated additional powers and responsibilities under State legislation. Therefore in order to exercise those powers they should consciously register in accordance with the registration requirements set out in this Bill. This also avoids the problem of some Commonwealth celebrants, whether ministers of religion or not, having a conscientious objection to performing marriage ceremonies between same sex couples.
The requirements for registration as a same-sex celebrant include that the person:
• be aged over 18;
• have appropriate skills and experience; and
• be a fit a proper person.
The Bill provides guidance about who would constitute a fit and proper person.
The Registrar is obliged to register a person as a same-sex marriage celebrant if the person applies in accordance with the requirements of the Act and any regulations, and the Registrar is satisfied that the person is entitled to be registered. The Bill requires same-sex marriage celebrants to conduct themselves in accordance with a Code of Practice, that will be prescribed by regulation, and undertake any professional development activities as may be required by the Registrar of authorised celebrants.
The Registrar will also conduct performance reviews of same-sex marriage celebrants every 5 years of their registration, and the Bill gives him or her power to determine that a celebrant's performance is not satisfactory, and take appropriate action.
The Bill provides that the Registrar may take disciplinary measures against a same-sex marriage celebrant for a number of reasons, such as:
• unsatisfactory performance;
• as a result of a complaint being made and upheld; or
• for providing false information in the celebrant's application.
The disciplinary actions that may be taken include written cautions, direction to undertake professional development, suspension or ultimately de-registration.
The Bill also gives authorised celebrants rights of review in relation to these decisions by the Registrar.
Dissolution and Nullity of Same-Sex Marriages
Mr Speaker, in Part 3, the Bill provides for dissolution and nullity of same-sex marriages. These are important features of the Bill to ensure the equality of treatment of same-sex married couples with that of different-sex married couples.
The provisions allow for the Supreme Court to make dissolution orders and to declare same-sex marriages to be void.
A dissolution order dissolves a same-sex marriage in law.
The grounds for dissolution are the irretrievable breakdown of a relationship and this is evidenced by at least 12 months separation.
A same-sex marriage may be declared void for a number of reasons, in particular if either party to the same-sex marriage:
• did not freely to consent to the marriage or the consent to the same-sex marriage was obtained by fraud or duress;
• is already lawfully married to another person at the time of his or her same-sex marriage;
• was not of a marriageable age; or
• marries another person under the Commonwealth's Marriage Act 1961.
A same-sex marriage would also be void if the parties are within a prohibited relationship which includes a relationship between a person and an ancestor or descendant of that person or between siblings (whether whole or half-blood).
Proceedings for Financial Adjustment and Maintenance
Again Mr Speaker, in the interests of marriage equality, the Bill allows the Supreme Court or the Magistrates Court to make orders to adjust interests in property acquired in the same-sex marriage, make orders for spousal maintenance and deal with financial agreements that may have been entered into before and after the parties enter into a same-sex marriage. The appropriate court will depend on the jurisdictional financial limits of the court concerned. The Magistrate Court can hear matters up to the value of $50,000 and the Supreme Court can make orders in relation to property and financial matters that are valued over $50,000.
The Bill provides that the court may make any order in respect of property interests that is considers 'just and equitable' and the Bill sets out a number of factors that the court must have regard to in making this assessment. This includes things such as contributions made by the parties to the same-sex marriage, both in-kind and financial, direct or indirect, the duration of the same-sex marriage and other relevant matters.
The Bill grants the right of a party to a same-sex marriage to apply for spousal maintenance because the applicant's earning capacity has been affected by the circumstances of the same-sex marriage or any other reason arising from the same-sex marriage.
The Bill set out the factors that the court must have regard to when making a determination in respect of maintenance. These include income and financial resources of each party, financial needs and obligations, any order for adjustment, whether children are involved and who cares for the children, the duration of the same-sex marriage and such like.
Maintenance may be ordered as a periodic or lump sum payment. There is also provision for urgent spousal maintenance.
Other Provisions
Finally Mr Speaker, the Bill also contains miscellaneous provisions providing for the making of regulations, rules of court, restriction on reporting of matters before the Court and some consequential amendments to the Births, Deaths and Marriages Registration Act 1999.
Constitutional matters
Mr Speaker, given the likely controversy surrounding the constitutional validity of this Bill, I would like to make a couple of points on this issue before I conclude.
fully understand that the Bill when enacted could be the subject of a challenge in the High Court of Australia, and this challenge may focus on the scope of the 'marriage power' specified in section 51(xxi) of the Australian Constitution. It may also reference the meaning of 'divorce' and 'matrimonial causes' mentioned in section 51(xxii).
Mr Speaker, constitutional experts will have different opinions and interpretations, but the one thing they do tend to agree on is that this is a grey area and, unless the High Court determines otherwise, there is nothing to stop states from enacting their own laws on same-sex marriage.
While the Government will not be releasing the advice we have received from the Solicitor-General on this matter, there is plenty of advice on the public record that considers the issue of whether state-based same-sex marriage legislation would be constitutionally valid.
Mr Speaker, I would like to acknowledge the presence of Professor George Williams here in the House today. Members will know that Professor Williams is a leading Australian constitutional lawyer and academic who has written extensively on this issue.
Last night at the University of Tasmania, Professor Williams gave a presentation on the questions of 'Can Tasmania Legislate for Marriage Equality? Will We Face a High Court Challenge?'
In his speech Professor Williams argued that, and I quote "the marriage equality debate is bedevilled with a range of constitutional misunderstandings. Indeed, I cannot remember a recent Australian public policy question that has been based on so many myths about the Australian Constitution."
Professor Williams argues that there is no doubt that laws on marriage can be passed by the Commonwealth and the states.
But ultimately the question of inconsistency is one which only the High Court can answer.
Mr Speaker, If it was not for people being willing to challenge norms of the day through means such as this we may not have seen the enactment of Native Title or the more recent decision with regard to the plain packaging of cigarettes.
And of course here in Tasmania Rodney Croome, the spokesperson for the Tasmanian Gay and Lesbian Rights Group fronted the successful campaign to decriminalise homosexuality in Tasmania, which until 1997 was a criminal offense punishable by up to 25 years in jail.
Rodney and his fellow campaigners took their case to the United Nations (Toonen v Australia), the Federal Government and the High Court.
It was the High Court's decision on this matter that led to the Tasmanian Parliament repealing the law against homosexuality in 1997.
Mr Speaker, I would like to acknowledge Rodney Croome here in the House today and thank him for his tireless efforts in fighting for the rights of gay and lesbian Tasmanians over many, many years.
Mr Speaker, with lack of action on this matter likely at the Federal level in the foreseeable future, the time has come for states to fill the void and end the discrimination of same-sex couples wanting to marry.
The Same-Sex Marriage Bill 2012 has been drafted with due care, taking account of the terms of the Australian Constitution and the scope of the Commonwealth's Marriage Act 1961.
The Marriage Act 1961, by definition, is specifically about marriage between a man and a woman, thus leaving room for a state to legislate for same-sex marriage.
There is no obligation upon the Commonwealth Parliament to exercise its legislative powers to provide for same-sex marriage (though I have and will continue to urge the members of that Parliament to do so).
Until, if ever, the Commonwealth Parliament decides to legislate for same-sex marriage I believe our State law, when enacted, will be valid and provide a robust framework for same-sex marriage and remain in full force and effect in Tasmania.
* * *
Mr Speaker, while we may be attempting to break new ground here in Australia with this Bill, what we are doing is not new in an international context.
Members of this Parliament are, I am sure, well aware that marriage equality exists already in around the world.
Netherlands has allowed same-sex marriages since 2001. They were followed by Belgium, Canada, Massachusetts, Spain, South Africa, California, Norway, Sweden, Connecticut, Iowa, Vermont, Washington DC, the Coquille Native America Indian Tribe, Mexico City, Portugal, Iceland, Argentina, New Hampshire, New York State, Quintana Roo in Mexico and Denmark.
Currently same-sex marriages are recognised but not performed in Israel, Rhode Island, Maryland, Mexico, Uruguay, Queensland and of course right here in Tasmania.
Just last night we saw the New Zealand Parliament give strong support to a Bill to legalise same-sex marriage, with members voting 80 to 40 in support of the legislation at its first reading.
Mr Speaker, in the New Zealand Parliament MPs were free to vote according to their conscience, rather than along party lines. Although I note that both the Prime Minister John Key and Opposition Leader David Shearer backed the legislation.
Prime Minister Key was quoted this morning as saying that he was stunned and excited by the support.
Mr Speaker, Prime Minister Key is not the only Conservative leader to allow his party members a conscience vote on same-sex marriage legislation.
Both New South Wales Premier Barry O'Farrell and South Australian Opposition Leader Isobel Redmond have confirmed that their party members will be allowed to vote according to their conscience on this issue of same-sex marriage.
It is disappointing that the Leader of the Opposition, Will Hodgman, has not provided his colleagues with a conscience vote but also that not one of the members opposite has had the courage to ask their leader for one.
Mr Speaker, the New Zealand Bill must now pass two more votes before becoming law and I'm sure many of us here today we will be watching closely to see how those votes go.
Media stories this week also reported that the French parliament will be considering marriage equality legislation in October of this year.
Closer to home we also recognise that both the ACT and South Australia legislatures will soon debate same-sex marriage legislation.
And Finland, Nepal, Slovenia, Paraguay, the United Kingdom, Scotland and Washington State also likely to move towards marriage equality in the near future.
The achievements in other countries in legislating for marriage equality have not been without struggle and opposition from some in those communities.
And I recognise that marriage equality is not supported by everyone in the Tasmanian or broader Australian community.
Indeed, there are Members of this Parliament who have already declared that for various reasons they do not support this proposal.
While I don't agree with their positions, I respect their right to hold their own view.
I accept that many religious groups hold the view that marriage should be between only a man and woman. I have received many letters from people within Tasmania and interstate who have drawn strongly from the Bible in explaining to me their opposition to same-sex marriage.
I recognise the important and profound role that their faith plays in their life. I recognise and respect that their faith has guided them and comforted them.
But I do not believe that the debate about marriage equality is solely about religious traditions.
Marriage equality is about civil rights.
And while there were significant advancements in civil rights during the twentieth century, such as the extension of the franchise, and the removal of discrimination on the basis of characteristics such as race, religion or gender, it is incumbent upon us as twenty-first century legislators to remove the last act of discrimination.
Mr Speaker, I acknowledge that there are a number of practicing Christians in our community who have come out in support of marriage equality.
In my contribution last September I spoke of Reverend David Hunnerup from the Uniting Church in Tasmania who has argued for marriage equality.
Reverend Hunnerup argues that the denial of access to the institution of marriage for gays and lesbians is offensive and discriminatory.
Like Reverend Hunnerup, I can appreciate that for many Christians the thought of two gay people being allowed to marry is difficult and challenging.
Mr Speaker, other religious leaders around Australia and around the world have voiced their support for marriage equality.
Earlier this year the Archbishop of Wales urged the Anglican Church to welcome gay marriage as "All life-long committed relationships deserved the welcome, pastoral care and support of the Church."
In Brisbane, the dean of St John's Anglican Cathedral has announced his support for allowing same-sex marriage. The Very Reverend Dr Peter Catt argues that marriage equality will remove discrimination and recognise society's pluralistic nature.
I've mentioned just three of a number of examples of clergy men and women coming out in support of marriage equality.
Mr Speaker, I do not believe that the personal moral disapproval that some individuals may feel towards same-sex marriage is a valid reason to allow discrimination to continue in the twenty-first century.
In the twenty-first century moral disapproval is no reason to deny or curtail rights and freedoms.
The denial of marriage to lesbian and gay couples and their families is discrimination that must be changed.
* * *
Marriage is an important foundation of our community and same-sex couples have the same reasons for wanting to formalise their relationships though marriage as opposite sex couples.
Mr Speaker, many same-sex couples feel deep and enduring love and want to have a family, a home, a shared future and to grow old together.
Like all Members of Parliament I have received a lot of correspondence from around Tasmania, Australia and internationally on the issue of same-sex marriage.
Some of the correspondence has been particularly heartfelt and touching and has clearly articulated why marriage equality is important for gay and lesbian Australians, their friends and families.
Daughters wrote to me in support of their lesbian mothers.
Mothers and fathers wrote to me in support of their children in same-sex relationships.
Men and women in long-term committed same-sex relationships wrote to me with the hope that soon their relationship will receive the recognition they have longed for for decades.
Mr Speaker, Eliza is a 21 year old University student who lives here in Hobart.
Eliza explained in her email, and I quote, "my mother is a lesbian and has been with her partner for 12 years. I am very proud that my state will be the first to allow equality to all humans. Thank you for allowing my mother to legally love."
Sebastian wrote to me from Queensland. He has been with his partner for almost two decades.
Sebastian is terminally ill and said that he had started to give up hope that he would ever be able to marry in his own country.
Sebastian said in his email, and I quote, "Your fight for us has provided this couple, with decades of proven love behind us, with an impeccably timed hope for the future that we may indeed be able be legally married and have our love validated in our own country."
Robert, who also lives in Queensland, told me that even though he is in a happy and loving same-sex relationship he doesn't plan on getting married but, he wrote, "I am a gay man who just wants to be treated like a human. I am a human. … to be able to have that choice as a human right is what matters to me."
Amanda and Meagan wrote that they "sincerely hope that one day we will not only be able to celebrate our love amongst family and friends, but that our love and lifelong commitment will be legally recognised"
They went on to say "This is incredibly important for not only our own sense of worth, but also for the message it sends to [our] beautiful six year old son, and our future children. We are a real family, and this will make a significant difference to us and thousands like us."
Sabena wrote to me from rural Tasmania. Sabena said in her email "I am deeply committed to my Catholic values, which at their core are about love, forgiveness, integrity and care for one another."
Sabena said all she wants and I quote "is to be able to hold hands on the street in the country town I live in without worrying about what people think. I want to be able to marry my life partner."
And from my own electorate of Franklin I received an email from David and Kevin who have been in a relationship for 22 years.
They wrote "We have a daughter and a granddaughter and have the support of all our families, friends and work colleagues. All we need is for our relationship to be acknowledged in our own State as just as valid as anyone else's."
* * *
Mr Speaker, Members of this Parliament should be aware of the evidence that shows that legislation to provide for same-sex marriage will have a positive impact on the mental health of gay and lesbian Tasmanians, and their families.
Darren Carr, the CEO of the Mental Health Council of Tasmania has explained that, and I quote from his media release of 5 August 2012,
"For a long time, gay men and lesbians have reported higher rates of mental ill health and psychological distress due to stigma and discrimination."
"As well as improving the mental health and wellbeing of lesbians and gay men, we believe gender neutral marriage legislation has potential to lead to a reduction in suicide rates amongst gay and lesbian Tasmanians."
Mr Carr concluded his statement by saying, "The positive benefits that marriage has on people's mental health and wellbeing should be available to all Tasmanians, irrespective of their sexual orientation."
That sentiment was echoed again and again in the correspondence I received in support of this legislation:
Tristan who is 37 years old and has been in a committed relationship for 9 years wrote to me from his home in Melbourne.
Mr Speaker, I quote from Tristan's email:
What an amazing message to send to everyone in Australia and even the world. I can't begin to imagine how it would have improved my experience as a young gay teenager to have witnessed even a discussion about the possibility of gay marriage from politicians let alone action being taken to make it happen.
It was a very lonely experience as a gay teenager where I contemplated suicide on many occasions due to feeling different from everyone else at school. … If we can do anything to make my own experience a thing of the past and legalize same sex marriage to provide a positive beacon for young gay people we should do it.
They no longer have to feel that they are so different from their friends, their family or the rest of the world. They can start thinking about one day finding a partner and even possibly having a family instead of realising at a very young age that what their mother and father have or their other siblings could have the choice to have will never be available to them, a bond recognised by law as partners in marriage.
It truly is an amazing time to be alive and I'm glad that for me suicide was only a contemplation and not a reality so I can hopefully bear witness to this historic event.
Mr Speaker, the marriage rights of gay and lesbian Tasmanians have been ignored by their Members of Parliament for too long.
While we have failed to write this wrong, unnecessary suffering has been wrought.
Marriage equality will help erase the existing stigma and prejudices that surround being gay.
Marriage equality will elevate the credibility of same-sex relationships and it will send a strong message to young gay people in our community, who are too often the victims of bullying, depression and suicide, that they are valued and equal members.
* * *
Conclusion
Mr Speaker, I am committed to this reform because I fundamentally believe in ending discrimination wherever it exists.
Today we have an opportunity to lead the nation to topple the last pillar of discrimination that exists in our community against same-sex couples.
Mr Speaker, at the core of this debate is the belief that we are all equal before the law, and where the law prejudices one person over another change is required.
Equality was an important theme in the letter I received from Katherine who lives in Launceston.
Katherine wrote, and I quote,
"We feel so easily dismissed by so many of our 'leaders'. It's the most upsetting and baffling thing to have someone tell you you're not worthy of something your peers are worthy of. I don't feel different, but apparently I'm so different that I can't be treated like a 'normal' person. That's a pretty hard concept to come to terms with, mainly because it's completely nonsensical. … Thank you for allowing us to remember that we do matter, we do count, we are worthy of equal treatment."
While I believe that ultimately an amendment to the Commonwealth Marriage Act is required, as a legislator in the State of Tasmania I must act to remove the discrimination that is currently being experienced by same-sex couples who wish to marry, and those who support them in this effort.
The Same-Sex Marriage Act 2012 is not about diluting or damaging the concept of marriage.
It is about equality and fairness.
I do not believe there is a member in this House who would support previous restrictions in the Marriage Act that prevented whites and non-whites or people from different religious backgrounds from being able to marry.
The time has come to remove the last aspect of marriage discrimination that denies a loving and caring couple the right to wed simply on the basis of two people being of the same sex.
In closing Mr Speaker I would like to thank Catherine Vickers, Len Armsby, Phil Foulston, Peter Conway and the other staff involved for their tremendous effort in drafting this important piece of legislation.
I would also like to thank Eliza, Sebastian, Robert, Amanda and Meagan, Sabena, David and Kevin, Tristan and Katherine for allowing me to share their stories through this Second Reading Speech.
And I would like to thank the Honourable Nick McKim for working with me on this important piece of legislation and co-sponsoring it with me.
Rodney Croome, I've already acknowledged but again, thank you Rodney for never giving up on this issue.
I would also like to acknowledge and thank Alex Greenwich from Australian Marriage Equality who has led the national campaign. Alex is also here in the House today. Thank you Alex.
There has also been a large number of supporters of this cause in the Labor Party and especially in Rainbow Labor who have campaigned for marriage equality over a number of years.
In particular I acknowledge Robbie Moore and Matt Hastings.
Thank you Robbie and Matt and your families for having the courage to share your story and your struggle for equal recognition with myself, with the Labor Party and the broader community.
Mr Speaker, the time has come to allow loving and committed same-sex couples to celebrate their relationship in the same way as people in heterosexual relationships.
I commend the Bill to the House
• AUSTRALIAN MARRIAGE EQUALITY
MEDIA RELEASE 30/08/2012
Advocates hail historic Tasmanian Marriage Equality vote
Australia's marriage equality advocates have hailed the historic vote in the Tasmanian lower house, setting the course for Tasmania to become the first place in Australia to allow same-sex couples to marry.
Tasmanian Gay and Lesbian Rights Group spokesperson, Rodney Crome, said,
"This is a historic day for Tasmania as we advance a reform that will strengthen relationships and families, foster a more inclusive society, and banish Tasmania's former reputation for homophobia forever."
"Today we saw some exceptionally inspiring and moving contributions from MPs who have been on a personal journey towards supporting marriage equality."
Australian Marriage Equality national convened, Alex Greenwich, said,
"The Tasmanian Lower House today became the first in Australia to pass a marriage equality law making Tasmania a beacon of hope for same-sex couples and their families across Australia."
"The message the Tasmanian Lower House sends to our federal MPs is that if they can't open their hearts and work together to progress reform it will instead occur state-by-state and territory-by-territory."
The Same-Sex Marriage Bill 2012 passed with the support of Labor and Green parties. The Liberal Opposition opposed the reform.
The Bill will now head to the States Upper house, where advocates are confident it will be debated in a mature and thoughtful manner.
Mr Croome said,
"The Tasmanian Upper House has a reputation of carefully considering important reforms such as this one, and we look forward to an open, honest, and respectful debate."
• MEDIA RELEASE
For release: Thursday, August 30, 2012
Labor sacrifices integrity in capitulation to the Greens
Tasmanian Labor has trashed its integrity by breaking its election promise on marriage as it continues its capitulation to the Greens, according to the Australian Christian Lobby.
Labor had clearly promised the Christian constituency before the 2010 election that it would not seek to introduce same-sex marriage ACL Tasmanian Director Mark Brown said.
"We are seeing the toxic influence of the Greens in Tasmania and Federally as they push their agenda without regard to Labor's election promises and even the personal promise of the Prime Minister.
"Politics is at a new low when constituencies cannot rely on the promises made by a major political party during an election campaign."
Mr Brown praised the Tasmanian Liberals for sticking to their election promise.
"The integrity shown by the Liberals is to be commended and I'm sure will not be lost on the Christian constituency and the wider Tasmanian community when it comes election time next year.
ACL commended the courage and integrity of Labor MP Michael Polley who cross the floor and voted against same-sex 'marriage'.
Media Contact: Ben Williams on 0408 018 765.
Video footage of Labor's promise: http://vimeo.com/47147824
Transcript of election promises on marriage:
Tasmanian Make it Count
15th February 2010
Marriage comments
Rev Peter Thorneycroft (Presbyterian Church Tasmania):
50.53 – 52.05 My question is in regards to marriage. Marriage is defined in the Marriage Act as the union between a man and a woman to the exclusion of all others voluntary entered into life. Whatever our human shortfalls and whether it's civil or religious ceremony – the object of lifelong commitment between a couple explicit in marriage is still the best guarantee of providing a healthy and stable environment for children and the natural heterosexual bond as it is called. Government policy needs to strengthen and uphold this model – not to dilute or weaken it. Would your Party uphold marriage as defined in the Marriage Act by rejecting any legislative attempts to mimic marriage by same-sex couples as has occurred in the ACT? What is your party's policies position on official relationships that seek to be de facto marriage?
David Bartlett: (52.08 -53.07) The Commonwealth Marriage Act is intended to "cover the field" in relation of marriage in Australia. It is a Commonwealth Act. The Commonwealth Act only permits marriage between a man and a woman and we would not be lobbying or moving to change that. The facts of the matter are though – and I'll be clear about this – is a Labor government has introduced significant relationships legislation in Tasmania – to protect those people's in whatever the relationships – it might be a carer's relationship or it might be a same-sex relationship – to protect those people and to give them access to the sorts of benefits and rights in terms of financial or otherwise that heterosexual couples automatically have rights to. However, we do believe and we are committed to the Commonwealth Marriage Act as it stands.
Will Hodgman: (53.12 – 54:26) Notwithstanding the fact that it's essentially a Commonwealth matter our position is very very clear. We believe fundamentally that the institution of marriage should be reserved for a union between a man and a woman. Clear, unequivocal stated position with no plans at all to dilute it or interfere with that it in anyway. We believe fundamentally that institution alongside that of the family is fundamental, cornerstone of our society. We would certainly not support and change or nor propose one or nor indeed introduce any legislation similar to that introduced in the Australian Capital Territory. I know what David said about the significant relationships legislation and that did deal with important deficiencies in the current administrative legislative arrangements that concern people in significant relationships. It is a good framework and I think provides adequately for people in those relationships – it's something I supported. We would not in any way move to diminish the institution of marriage but instead seek to promote it.
Nick Overton (then ACL's Tasmanian Director):
Can I ask both of you for clarification on one matter to do with this issue. The heart of the question I guess is what's happened in the ACT recently where they've essentially legislated for de facto marriage – for want of a better term – where they have civil unions that are allowed to have ceremonies which have legal enforcement – the same as marriage does. It is really marriage in everything but name. So I guess the heart of the question is would you – what is your parties position on that as opposed to – we understand what you have said and appreciate what you've said about the Commonwealth Marriage – clearly in the ACT they have now marriage – for want of a better word – in all but name. What is your party's policy position on de facto marriage?
David Bartlett: (55.18 -55.29) I'll just say this…we won't be seeking in the next term of government to significantly or materially change significant relationships act that we currently have in Tasmania.
Will Hodgman: And similarly Nick, and I did say, we would not propose what's happened in the Australian Capital Territory and wouldn't move in that direction at all.
• The Time Has Come for Marriage Equality! (in SA)
Greens' Gender and Sexuality spokesperson, Tammy Franks MLC, has sent her congratulations to the Tasmanian Government on the introduction of the Tasmanian Same-Sex Marriage Bill 2012 and looks forward to the passage of the bill.
"The Tasmanian Parliament should be congratulated for their ground-breaking leadership on same –sex marriage. Removing the discrimination faced by same sex attracted couples is long overdue.
Whilst the Commonwealth Marriage Act can only be changed in the Federal Parliament, it's clear that the majority of Australian people support marriage equality and oppose the continued discrimination, prejudice and homophobia.
"The time is right therefore for states to now follow their hearts and consciences – to remove the institutional prejudice that has blighted the lives of many in the community, by preventing them from legitimizing their relationship status in the way that heterosexual couples are entitled to.
"Advice given by eminent legal minds such as constitutional law expert Professor George Williams has indicated that the ability of states to legislate for marriage equality should be able to withstand legal challenges.
"But why should the states have to worry? Why should a small minority of people be able to insist that unequal and inequitable treatment be permitted to continue on the basis of a person's gender or sexuality? In Australia today the time is right to move forward fairness and equity and away from plain old-fashioned bigotry.
"Our political leaders must acknowledge the tide has turned nationally and internationally towards fairness, tolerance and inclusivity. New Zealand, under a conservative government, has come out strongly just this week and voted in a two to one majority in support of marriage equality, virtually guaranteeing the passage of the bill.
"Australians have shown in poll after poll that they too support equal marriage and Tasmania now has the opportunity to lead the nation. This move will not only put Tasmania into the history books, but also give them a 'first mover advantage' when it comes to the multi-million dollar economic benefits from 'pink dollar' tourism.
"The passage of this legislation will demonstrate Tasmania leads the way in progressive social change in the 21st century and is hugely welcomed and long overdue," Ms Franks concluded.
Tammy Franks' Marriage Equality Bill that would allow same sex marriage in SA is currently before the Legislative Council.
• TASMANIAN GAY AND LESBIAN RIGHTS GROUP
Media Release
Friday August 31st 2012
TASSIE HOLLYWOOD STAR SAYS SHE IS PROUD OF "STEP FORWARD FOR EQUALITY"
NEW MARRIAGE EQUALITY PETITION LAUNCHED
Tasmanian-born Hollywood star, Rachael Taylor, says she is proud Tasmania is leading the way on marriage equality.
In a statement released today by her manager, David Sheridan, Ms Taylor said,
"I am so proud to be Tasmanian today, as our state moves towards becoming the first Australian state to recognize that all Australians are entitled to the right to marry. This befits the good natured, open minded, easy going folk that I know Tasmanians are, and I have every confidence that our other states and territories are right behind us. This is a step forward for equality in Australia. Well done Tassie! Well done!"
Rachael Taylor, who grew up in Launceston, starred in the hugely popular Australian film, Red Dog, the US blockbuster Transformers as well as a reoccurring role on Grey's Anatomy, and will soon be seen starring in the new US TV series 666 Park Ave.
Tasmanian Gay and Lesbian Rights Group spokesperson, Rodney Croome, welcomed Ms Taylor's support saying many Tasmanians share her pride that the state is leading the way on marriage equality.
"Tasmanians here and abroad are proud our Lower House has endorsed marriage equality because it shows Tasmanians as we truly are – a friendly, fair and big-hearted people."
Yesterday's Lower House debate was watched by a large national and international audience via the internet and was the most popular issue of the day on Twitter.
Mr Croome said the focus is now on showing Upper House members the human face of reform, and urged supporters of reform to sign a new petition in favour of equality.
"We will be encouraging Upper House members to meet with the couples and families who are directly affected by marriage equality in the hope they will open their hearts to the profound importance of this reform."
"I also urge supporters of reform to sign the new official Upper House marriage equality petition that has been launched, and which has already received nearly 1500 signatures."
The petition in support of marriage equality has been sponsored by Upper House member, Ruth Forrest, who will be introducing the Same-Sex Marriage Bill to the Upper House. It can be found here:
http://www.parliament.tas.gov.au/EPetitions/Council/CurrentEPetition.aspx?PetNum=8&lIndex=-1
The Upper House debate is expected to be later next month (September).
Download: A fact sheet:
TasSSMFAQSep12.doc
• Same- sex marriage – Call for balance
Both sides should be heard in the same-sex marriage debate, said former Senator, lawyer and consultant Guy Barnett today.
It has been very one-sided to date with only a few of the arguments against same-sex marriage being publicised to date. The evidence of bias is building. In addition Tasmanians who do not support this reform are accused of being discriminatory homophobic or bigots. Vitriolic slander and platitudes are uncalled for. This is offensive and degrades the debate, Mr Barnett said.
In addition the pro same-sex marriage lobby say get on board with the rest of the world, but less than 14 of the world's countries have legalised same sex marriage.
Section 51(21) of the Constitution specifically says that marriage is a matter for the federal parliament but the Tasmanian Labor/Green government appears to be thumbing its nose to the Constitution.
Tasmanians should rise up and lobby their local members of the Legislative Council to block the Labor/Green Bill to legalise same-sex marriage.
People power can stop this push, Mr Barnett said.
It is important for people to express their view and participate in the democratic process. But the media have a responsibility to show balance, he said.
Marriage is a bedrock institution that for thousands of years has been between a man and a woman. It is a pro-child institution that ensures that children entering the world have a reasonable expectation of both a mother and a father. Same-sex marriage would deny children the right to either a mum or a dad. Marriage is not a fashion to be updated and there should be no doubt about its definition.
Guy Barnett as Liberal Senator was instrumental in the successful amendments to the Marriage Act in 2004 (receiving bipartisan support) which confirmed in federal legislation that marriage was between a man and a woman.
• Tuesday, Australian Christian Lobby: Greens' farce of Parliament coincides with public's fatigue of Greens
At a time when the Greens are making a farce of the Federal Parliament with their influence being mainly behind four same-sex marriage bills, their Newspoll results have slumped to the lowest level since 2009.
"The Greens' tactic is always to try and legislate their radical social policies by fatigue but it seems like the public are becoming fatigued with them," ACL Managing Director Jim Wallace said.
There is a lesson for Labor in this which has sadly aligned itself with the Greens campaign for same-sex marriage in Tasmania, South Australia and the ACT.
"While two of the four same-sex marriage bills in the Federal Parliament have been put forward privately by a Labor MP and Senators, it is undoubtedly Greens' influence that has led to this Parliamentary farce," Mr Wallace said.
"It is obvious that the Greens' high profile championing of the redefinition of marriage is not translating into mainstream political support.
"The Gillard Government must reassert some authority and bring this long-running matter to a head when Parliament resumes next week," Mr Wallace said.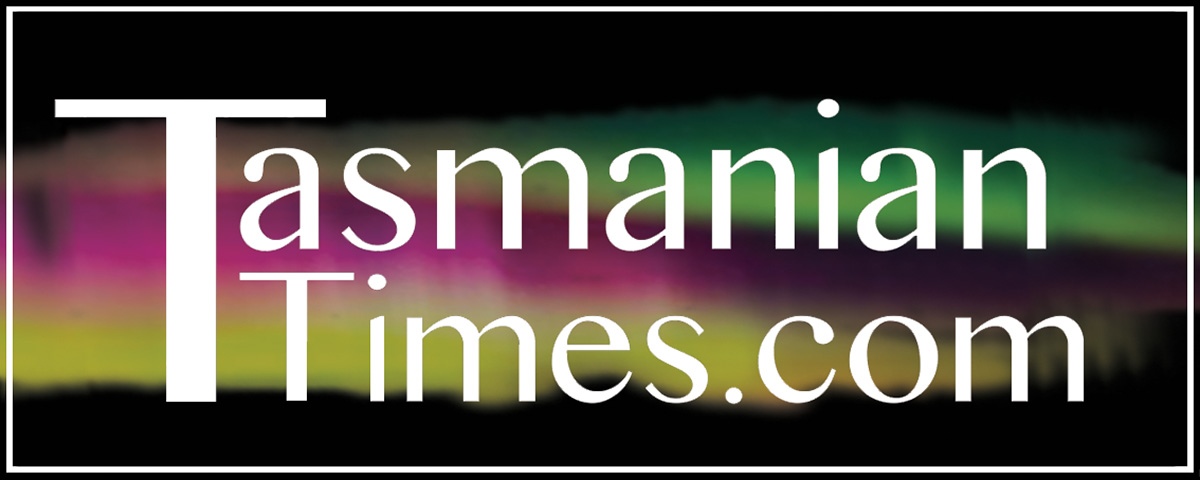 Author Credits: [show_post_categories parent="no" parentcategory="writers" show = "category" hyperlink="yes"]