QUEENSTOWN HERITAGE & ARTS FESTIVAL PARTNERSHIP WITH INFLIGHT ARI
The biennial Queenstown Heritage & Arts Festival is a hand-crafted three-day program of 55 contemporary arts and cultural experiences that are permanently tied to a sense of place; a rare phenomenon which can't be seen anywhere else in Tasmania.
The Queenstown Heritage and Arts Festival 2012: Centenary of the North Lyell Disaster gives rise to an exciting new partnership between Project Queenstown and Inflight ARI. Acting as a curatorial committee the two organisations have selected and commissioned five site-specific works from seven early career artists. This unprecedented collaboration has resulted in a unique festival program presenting challenging and engaging new work in one of Tasmania's most remarkable landscapes. The projects to be presented are as follows.
DARREN COOK & MATT WARREN (TAS) – Still
A sound and video installation within the abandoned rooms and corridors of the old Queenstown General Hospital, focusing on attempts to communicate and the psychological effects of being in mortal danger and disconnected from loved ones.
CLAIRE KROUZECKY & RAEF SAWFORD (TAS) – perspectus
Multiple projections attempt to bring the essence of the surrounding hills into the township. perspectus invites a renewed and contemplative encounter with these Queenstown monuments by observing the ways the hills characterise the temporal states and atmospheric conditions of the place.
ANDREW REWALD (VIC) – Bind and Stand
A series of pop-up performances exploring the complex interplay between nostalgia and eating, food and community. A demountable kitchen will appear in unexpected locations incorporating food eaten at the local hotels in 1912.
MICHELLE SAKARIS (VIC) – 1,100 feet for Mount Lyell
An interactive installation directly responding to the North Mount Lyell disaster inviting audiences to tie knots in a 1,100 foot length of rope- each knot an act of remembering.
PETER WALLER (TAS) – The Drink
An otherworldly installation in the old dining room of the Royal Hotel in Linda- an significant site for the area and the festival which housed many who worked at the North Lyell mine at the time of the fire.
HOBART LAUNCH OF FESTIVAL PROGRAM ON FRIDAY 31 AUGUST 2012
The Festival committee and Inflight ARI are pleased to invite local media to the launch of the Queenstown Heritage & Arts Festival program – a 32-page A5-size publication that details the 55 attractions and activities that form the festival.
8000 copies of the program will be distributed at drop points throughout Tasmania and a copy will be delivered to every West Coast mailbox.
Event: Program Launch (Hobart)
Where: Inflight ARI Hobart, 100 Goulburn Street, Hobart
When: 31 August at 6pm
ABOUT THE FESTIVAL
The mining and tourism town of Queenstown throws open its doors on 12–14 October and welcomes all Tasmanians to come and explore the West Coast region at the Queenstown Heritage & Arts Festival.
The 2012 festival will commemorate a momentous event in Australia's history when a fire sprang to life in a pumphouse on the 700 ft level within the North Lyell Mine. The flames quickly enveloped the building and produced thick billows of smoke
that trapped many workers deep underground. Four days of exhaustive and heroic rescue attempts couldn't avert the eventual catastrophe, as 42 local men lost their lives within the mine.
One hundred years later the Queenstown Heritage & Arts Festival is paying tribute to the disaster by encompassing the anniversary within the festival program, presenting a range of activities that confidently combine the arts with the rich cultural heritage of Queenstown in a way that respects the past and recognises the present and future of our community.
ABOUT INFLIGHT ARI
Inflight ARI is a not-for-profit Artist Run Initiative established in 2003 with an exhibition space in Hobart. A Board of practicing artists and designers volunteer their time and skills in order to manage an annual exhibition program and realise additional satellite projects. Inflight aims to provide affordable and high profile opportunities for the development, exhibition and discussion of new work from a variety of disciplines. We seek first and foremost to present local emerging and early career artists, with opportunities for more established artists engaged in experimental practices to show in a non-commercial space. Inflight compliments this focus by presenting diverse and dynamic art practices across Australia and beyond.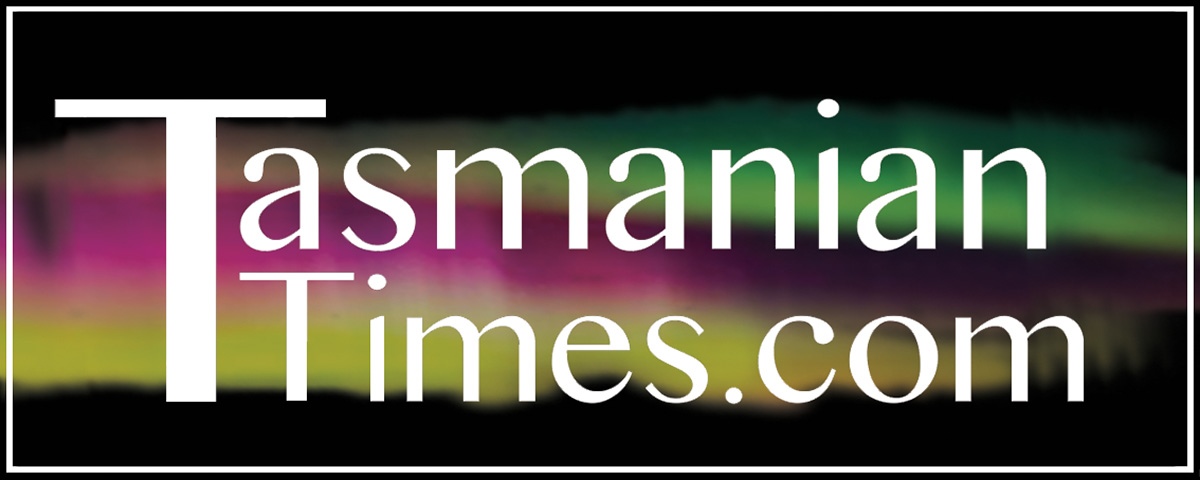 Author Credits: [show_post_categories parent="no" parentcategory="writers" show = "category" hyperlink="yes"]