GREENS INVITE PREMIER AND HODGMAN TO TRIPARTITE TALKS OVER FORCED ADOPTION APOLOGY
Paul O'Halloran MP
Greens Children's Spokesperson
Monday, 30 July 2012
The Greens have written to the Premier and Opposition Leader inviting tripartite discussions over progressing a state apology to Tasmanians affected by past forced adoption policies, as recommended by a Senate Committee report.
Greens Childrens' spokesperson Paul O'Halloran MP said that following South Australia's apology last month, there is no excuse for Tasmania to continue to delay committing to providing a formal recognition of the trauma inflicted, and the role of the state in allowing these practices over decades spanning the 1950s and into the early 1980s.
"A formal state apology is the first step to provide necessary recognition to those parents and children separated by forced adoption, to help a genuine healing process commence, and it's well overdue," Mr O'Halloran said.
"Despite the Greens raising the need for Tasmania to step up and accept responsibility for these appalling past practices numerous times in the Parliament, all we have heard so far is that advice is being sought."
"This ongoing refusal to commit to even providing in-principle support is another layer of denial and uncertainty being inflicted upon Tasmanians waiting for their leaders to act.
Therefore the Greens are taking the initiative and formally inviting both the Premier and the Leader of the Liberal Opposition to meet with us to discuss an appropriate process to move this important issue forward."
"We are proposing that these tripartite round table talks would establish a unified in-principle commitment that Tasmania will make an formal apology, and then discus the best ways of consulting with affected stakeholders to ensure they are included to drive the development of an appropriately worded apology and timeframe for it to then be delivered in the Parliament."
"It is important to recognise that the effects of this appalling policy are still very much being felt today."
"South Australia has been able to work with stakeholders and issue a formal apology within five months of the Senate Committee report being released, and there is no good excuse for equal recognition still being denied to Tasmanians."
"It's an issue that transcends the political divide, and the Greens believe that with genuine goodwill between all three political parties we can find a way to help heal the decades of terrible grief and suffering, and provide the much needed practical assistance to people now trying to reconnect with lost family members."
"Other tragic episodes in our history, such as the Stolen Generation and those abused as Wards of the State, demonstrate that the community expects leadership and co-operation across the political divide."
"Earlier this year, a Senate Committee delivered a landmark report which recommended that all States should issue formal statements of apology in the interest of human decency and natural justice."
"Western Australia and South Australia have led the way, and now it's Tasmania's turn to show compassion to the parents and children torn apart by these past practices, and whose lives are affected today."
"Since we raised this issue in the Parliament earlier this year, our office has received numerous enquiries from people with heartbreaking stories of separation, and of the lies and deceit that allowed it to happen."
"The Greens understand that the Premier is still seeking advice on the merits of an apology, but for those affected it's just more painful delays, especially in light of the recent South Australian apology.
"The Greens look forward to hearing from the leaders of both parties, so that we can begin this important task."
Download: Letter from Greens Leader Nick McKim MP and Paul O'Halloran MP to Premier Lara Giddings MP and Liberal Leader Will Hodgman MP, 30 July 2012.
Download:
Aug01_E-Letter_W_Hodgman_re_Forced_Adoptions_Apology_ATTACH_2.pdf
Aug01_E-Letter_Premier_re_Forced_Adoptions_Apology_ATTACH.pdf
• GREENS WELCOME STATE APOLOGY ON FORCED ADOPTIONS PROMISE
Important First Step to Take Responsibility and Recognise Affected Parents and Children
Nick McKim MP
Greens Leader
Sunday, 5 August 2012
The Tasmanian Greens today welcomed the Premier's commitment for the State to issue a formal apology to those Tasmanians affected by previous forced adoptions policy and practices of the 1950s to the early 1980s.
Greens Leader Nick McKim MP said that while it is important to recognise that an apology will not undo the damage or turn back the years of separation, it is the important first step by the State to take responsibility for allowing these deep wrongs to occur.
Mr McKim also congratulated Greens Children's spokesperson Paul O'Halloran MP who has campaigned tirelessly for a Tasmanian State Apology since the release in February this year of a Senate Committee report recommending that all States and territories issue formal apologies.
"Last week both Mr O'Halloran and I wrote to both Premier Lara Giddings and Liberal Leader Will Hodgman urging them to meet with the Greens to progress a State Apology on forced adoptions, and we are now delighted to welcome the commitment given by the Premier today that the Apology will happen," Mr McKim said.
"A formal state apology is the first step in righting these horrific wrongs. It will not wind back the lost years between parents and child, but it will be the State saying to the community that it was wrong what was allowed to be done to these mothers, fathers, and children, and it will provide recognition to those fractured families that they should never have had this inflicted upon them."
"Western Australia issued their state apology in 2010, and South Australia issued their's last month, so it is very timely that Tasmania also fronts up and acknowledges that these appalling practices should never have occurred."
"These practices cannot just be relegated to the past but must be recognised that the impacts are still affecting Tasmanians now."
"Mothers are trying to find their children and they deserve the recognition that this was done to them, they did not give up their child by choice. In many cases the child was removed within hours of them giving birth."
"Adoptees deserve the recognition that their hurt and confusion over why they were adopted was again inflicted on them by unacceptable policies of government and other institutions, and could have been avoided."
"The Greens stand ready to work with both Labor and Liberal along with affected stakeholders to develop an appropriately worded formal apology, that sees the State take responsibility and provides the important recognition to the mothers, father, children and siblings who to this day are still trying to find each other," Mr McKim said.

Background:
• 15 November 2010 – Australian Senate sent a terms of reference to the Community Affairs Reference Committee to inquire into the forced adoption practices and policies.
• 2010 – The West Australian government apologised for its role in forced adoptions.
• 29 February 2012 – Senate Community Affairs Reference Committee, chaired by Greens' Senator Rachel Siewert, tabled its report, "The Commonwealth Contribution to Former Forced Adoption Policies and Practices".
• 6 March 2012 – Tasmanian Greens' tabled a motion in the Tasmanian House of Assembly calling for tripartite in-principle support for a State apology, and a working group to be established to develop an appropriately worded apology.
• 23 June 2012 – Federal Attorney-General Nicola Roxon announced the establishment of a reference group to advice the Federal government on the timing and content of a Federal apology.
• 18 July 2012 – South Australian Premier, Jay Weatherill, issued a State apology during a special sitting of the South Australian Parliament.
• 1 August 2012 – Greens Leader Nick McKim MP and Paul O'Halloran MP write to Premier Lara Giddings and Liberal Leader Will Hodgman inviting them to tripartite talks to progress a Tasmanian State Apology.
• 5 August 2012 – Premier Lara Giddings announces commitment to State Apology at ALP State Conference in Hobart.
• It is estimated that between the 1950s and 1970s, and even into the 1980s in some instances, approximately 150, 000 single mothers had their babies taken against their will by churches and adoption agencies.
• The Catholic Church, the Uniting Church, and the Royal Women's Hospital (Melbourne) have all apologised for their respective roles in forced adoptions.

Text of Greens' motion currently before the Tasmanian Parliament:
That the House notes:
1. The Senate Committee investigating the Commonwealth Contribution to Forced Adoption Practices tabled their Report last week, 29th February, 2012;
2. That this Report acknowledges the severe trauma caused to victims of forced adoption and the role of State and Federal Governments and non-government organisations in administering this trauma;
3. That the Report makes 20 recommendations, of which a number refer to specific action to be taken by individual States and Territories;
4. Recommendation 3- (9.7) recommends that state and territory governments and non government institutions that administered adoptions should issue formal statements of apology that acknowledge practices that were illegal or unethical, as well as other practices that contributed to the harm suffered by many parents whose children were forcibly removed and by the children who were separated from their parents;
And further this House:
5. Acknowledges the role played by the Tasmanian Government in forced adoption practices;
6. Gives in-principle support to a Parliamentary apology to those affected by the forced adoption policy; and
7. Requests the three Parties represented in this House work co-operatively with stakeholders to formalise appropriate words for a parliamentary apology.
• Tuesday: FORCED ADOPTION APOLOGY IS JUST THE FIRST STEP
State Should Also Consider Practical Assistance
Paul O'Halloran MP
Greens Children's Spokesperson
Tuesday, 7 August 2012
The Tasmanian Greens today said that, in addition to an official apology, the State should consider ways to provide practical assistance and support to people affected by past forced adoption practices.
Greens Children's spokesperson Paul O'Halloran MP said that it was well past time that the State shouldered some of the responsibility for supporting those who have had their lives shattered by forced adoption.
"An apology from the State will be a significant and important first step, but the next step is to provide practical assistance to those affected by forced adoption to help them continue the healing," Mr O'Halloran said.
"Since the Greens raised the issue of an apology with the Premier in State Parliament earlier this year, many people have contacted our office looking for information and assistance."
"They have told us that after finally summoning the courage to face the task of trying to track down family members, it has been difficult and costly to find the information they need."
"The Greens believe the State does have a responsibility to explore how to make the task easier by providing basic assistance, to ensure that it doesn't compound the trauma."
"As a community we owe it to these people to step up to the plate and ensure that they are given the services they need to continue the healing," Mr O'Halloran.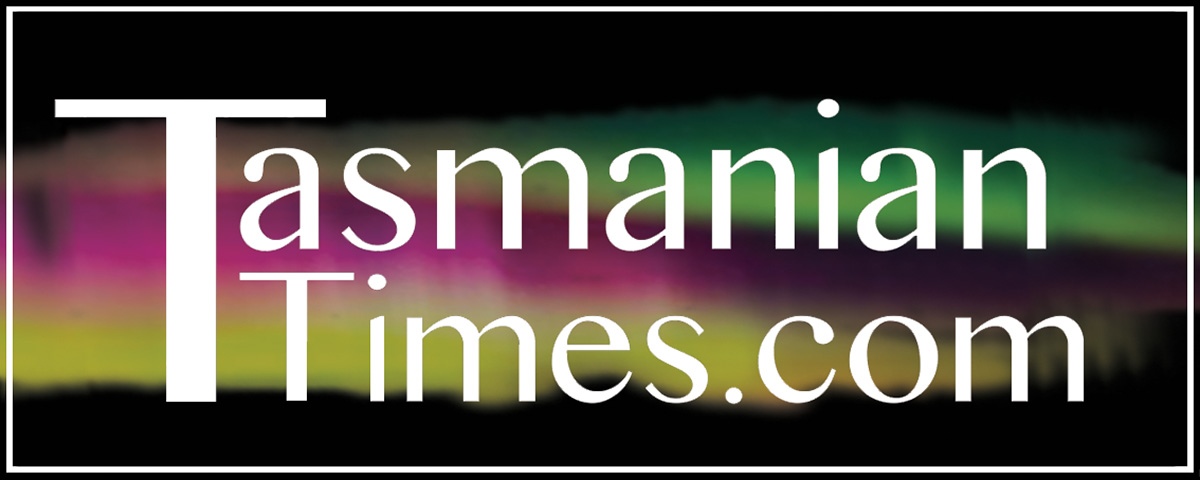 Author Credits: [show_post_categories parent="no" parentcategory="writers" show = "category" hyperlink="yes"]