I had the pleasure of chatting to Jay Lagai'aia recently. Jay will be in Tassie on some dates in August to do a series of 'Play School' live performances.
Jay is very familiar to Tasmania having hosted two of the popular Christmas Carols by the Bay concerts.
Jay goes on to explain that Tasmania reminds him very much of the country of his birth, New Zealand. He talks about the difference in air here, the clearness and clarity of the vistas, and the familiarity to Wellington, perhaps not surprisingly considering its close proximity to Tasmania. Jay says if he could he would like to run away from the world one day and make a home in Tasmania, maybe selling candles at Salamanca. Jay also lets us in to a secret wish that when he is here in Tassie and the afternoon performances of 'Play School' live are over for the day he'll plonk himself and Humpty Dumpty down at one of his favourite sea food restaurants and they will indulge in the local fair!
Jay's been busy of recent times performing a series of concerts with the MSO at Melbourne Town Hall but, like most 'Play School' presenters, working on the show is taken just as seriously as performing for adults, such as their commitment to educating young people through the program. 'Play School' is a program of imagination, where children are encouraged to think and make the most of the materials they have been given such as those from the useful box. These skills of using their imagination to see what is not necessarily clear and to find ways of visualising the future, and making the connections between things, are the skills that will make the 'Play School' viewing children tomorrow's inventors, scientists, artists and doctors.
'Play School' is the second longest running children's program in the world after the British 'Blue Peter' and can be justifiably proud of educating generations of children. Jay says that one of the great things about the live concerts is seeing parents enthralled by their children's responses to characters they too grew up with. Jay probably says it best when he says 'Play School' is a bit like Peter Pan encouraging people to be forever young in one's attitude to life, not being afraid to play and keep the inner child something adults have lost and in doing so perhaps lost that link to the fundamentals. To adults, the useful box might seem to be just junk, but to children it is a treasure box. Jay says 'A toilet roll might be transformed into a trumpet or looking glass'.
Of course the presenters bring with them as Jay says 'extra baggage', so as well as reminisce about their own childhood experiences with the show, adults will chat to Jay about his role on 'Bed of Roses' or 'Star Wars' and the older kids will want to talk about 'Home and Away', to which, this dad of eight will often say 'you are too young to be watching 'Home and Away'! 'This multi-dimensional background of 'Play School' presenters makes the live performances offer something for everyone.
After the show Jay and the other cast will meet fans and sign 'Play School' cards for them.
But it's not only the other guises and roles of the presenters that the general public admire. So widespread is the love for the toy characters that sometimes they are given more attention than the human presenters much to the human cast's chagrin. Recently Jay took the toys to the 'Mornings' TV show studios. He was privy to the crew on the show asking to be photographed with their childhood favourites, even the more burley men were not immune to these much loved characters of their childhood.
The power of the program and cult status of the toys was further illustrated when 'Play School' was touring and taking to the air. The flight crew on one plane remarked that the heavy cases being brought on board were too large for carry on luggage and would need to be stored with the other luggage. When Jay explained he had the celebrated characters of 'Play School' with him the cabin crew ask that he open the cases. In a whirlwind the crew were requesting photos and making the toys comfortable strapping them into their own seats in business class Jay did suggest that maybe he could sit the toys on his lap in business class but no, it was decided the toys were to be given their own seats.
Each toy has his/her own minder. This fierce protection has been in place since the original Little Ted was taken to Japan and China and never returned.
Jay has been called a modern day John Hamblin after the much loved long time presenter of 'Play School'. This comparison pleased Jay as John was a skilful presenter who made 'Play School' not only relevant to children but added a dimension for adults. Such is John's fame one of the toys, the doll Hamble is named in his honour. So I ask Jay if he thinks he will get a toy named for him. Jay is humble not Hamble!, in that he says perhaps he might be named after a piece of origami as the powers that be, might say you never listen to us but now we can manipulate you as we wish!
On not so more serious note Jay's favourite toy is Big Ted.
Jay and Justine Clarke are also the new singers of the theme song in the revamped opening sequences of the show. Jay feels very privileged to having this honour bestowed upon him.
You can see the toys, Jay and other 'Play School' presenters at Burnie Town Hall on August 7th, Citywide Baptist Church, Mornington on August 8th and Tailrace Centre, Riverside on August 9th.
Paula Xiberras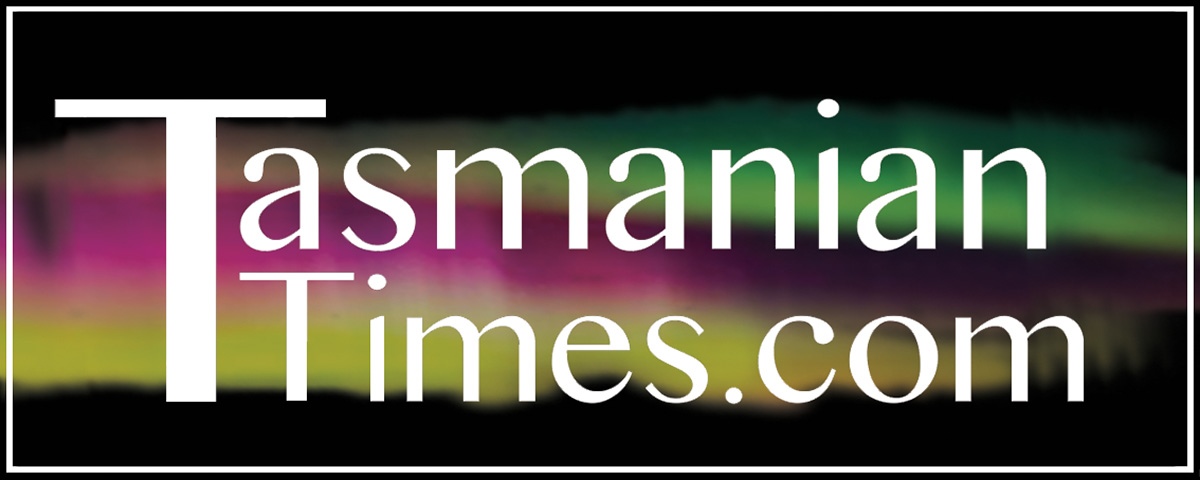 Author Credits: [show_post_categories parent="no" parentcategory="writers" show = "category" hyperlink="yes"]