The following is taken directly from Rob Valentine's campaign material.
POSITION STATEMENT
THE LEGISLATIVE COUNCIL:
The Legislative Council keeps a check on executive government and independently reviews legislation passed by the House of Assembly to identify any shortcomings or unintended consequences. For truly independent review, Rob is seeking your support for election to the Legislative Council. He is not a member of a political party.
ABOUT ROB VALENTINE:
• Lives in New Town, has a breadth of life experience and with three adult children, understands the challenges of family life;
• Raised in a rural community, he remains in touch with primary industry;
• Independent since gaining public office in 1992 as an alderman on the Hobart City Council;
• Experience in primary industry; agricultural research; strategic planning; project management; town planning; contract development; and information technology in public infrastructure development, public transport, community welfare and health;
• Experience in legislation review in the Local Government sector, balancing ideals with practicality;
• A major advocate for Hobart City Council's cost-effective environmental programs e.g. electricity generation at the tip through methane extraction, heat extraction from sewage effluent and other projects. These generated revenue, cut costs and reduced Council's greenhouse gas emissions by 70% in a 10 year period.
LEADERSHIP:
• As Lord Mayor of Hobart for over 12 years, Rob worked locally, nationally and internationally, listening and helping people and organisations achieve their goals.
• While Chair of the Council of Capital City Lord Mayors, lobbied Federal Government to develop their new National Urban Policy, improving the quality of life in Australia's cities.
• As the elected Chair of the Southern Tasmanian Councils Authority, he promoted dialogue and co-operation between councils to achieve a number of planning projects and other programs of long-term benefit to the region.
ROB ON CURRENT ISSUES:
Health reform

" The three new Tasmanian Health Organisations must work strategically together to deliver linked, efficient services to individuals. Electronic health technologies save individual community members the time, discomfort and expense of unnecessary travel. They strengthen staffing in isolated areas and reduce costs of service delivery. We need to continue to pursue smart, cost-effective gains in the health sector. "
The Inter-Governmental Agreement on forestry
" The IGA on forestry is a strategic way forward to restructure the industry. Certainty is important – hesitation is hurting small businesses, families, communities, the environment and, in terms of investment, the economy. To complement the IGA process, industrial hemp farming needs expansion in the State – an annual crop with many uses e.g. paper, clothing, building materials and food oil. We need the diversity of employment, economic opportunities and lower environmental impact that it provides. "
Major assets
" Tasmania's investment in essential major infrastructure utilities, such as Hydro, Aurora and Transend, needs to remain with and work for Tasmanians. "
Using our assets to improve the economy
" We need further research and development into other stable forms of electricity generation, such as geothermal energy. This could improve self-sufficiency, provide an economic return and assist in making us less reliant on decreasing oil reserves.
Our visual and performing arts, Antarctic connection, natural environment and built heritage can also play a greater role in the State's economy. "
Education reform
" The idea of every public high school providing year 11 and 12 classes needs to be questioned. The existing college system provides good subject diversity, appearing to be an economical use of infrastructure and teaching resources for our population level. It also provides an important transition for 16 and 17 year olds to adulthood. We need to think carefully before spending money on implementing this reform. "
ROB'S COMMITMENT:
" As a full time Independent I will freely judge proposed legislation on its merits, regardless of which party is bringing the matter forward. Before reaching a final position, I will listen carefully to debate and the views of others, including any community or business representations.
I will uphold our community values of respect, co-operation and consideration of others if elected to Parliament.
I will continue to advocate for the people of Hobart, and work for legislation that benefits Tasmania as a whole."
Authorised by Rob Valentine 315 Park Street Street New Town, Tasmania.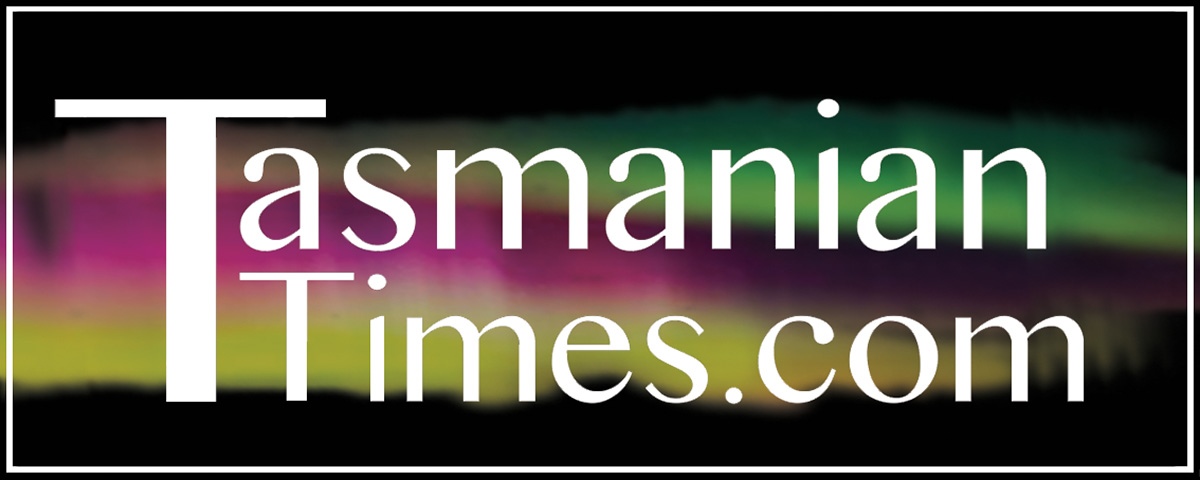 Author Credits: [show_post_categories parent="no" parentcategory="writers" show = "category" hyperlink="yes"]