Andy Griffiths would love to live in Tasmania; the problem is he wouldn't be able to decide what part of Tasmania he would settle in. He loves the beauty of the Launceston hills and the fact that Prospect Gorge is so close to the major city but he also loves Mount Wellington framing Hobart. The laid back lifestyle so evident in Tasmania is similar to Williamstown, Victoria, where he is presently living, Coastal, but only 20 minutes away from Melbourne.
There's another reason why Andy loves Tasmania. Right from the start in 2000 his books have been well received here in Tasmania with large crowds turning out to his signings and appearances, more so than anywhere else.
Andy defines his books as 'lurid mock horror but controlled'. His protagonist is called Andy because many of the stories are loosely based on autobiographical incidents but that's as far as it goes with the real Andy, the fictional Andy's stories are exaggerated sometimes to an extreme and contain a moral lesson.
Andy's latest book 'Just Doomed' might appear to be a scary title for a children's book but as Andy already explained his books are exaggerated to the extreme so young people know the events have low probability! Andy aims to create a space for kids to mess around and not be confined by adult ideas or the normal niceties and behaviour expected of them.
The Andy character exhibits the normal feelings of a young boy and so is easily identified with. In one story in the present collection Andy gets jealous of the praise his parents give one of his schoolmates, the appropriately named Jeffrey Smart. Jeffrey's classmates and fans are celebrating an up and coming record swim by the youngster and there is much fanfare as they make their way to the pool. Andy cooks up a scheme to pull Jeffrey down a peg or two but inevitably it backfires on him. Rather than besmirch young Jeffrey's pristine image Andy finds himself falling into water (even if it's not literally hot water!) and needing to be rescued by the wonderful Jeffrey. So, far from making Jeffrey look bad he is lauded as a hero many times over! The moral message is that no one ever profits from evil intentions.
Another wonderful story included in this collection and one that Andy(author) loves because it shows a different aspect of Andy(character) is the ice cream one where Andy just wants to have the first lick of the ice- cream he has purchased but of course nothing works out as planned and instead, his best friend and the girl he wants to be his girlfriend step in for their lick of the cone. What eventuates is Andy is left with a small daub of ice cream in the residue of a cone but he is happy for what he does have and this perhaps shows even though he is defeated he is resilient and optimistic.
I mention to Andy that one of his books about a tree house reminds me of a book by Oliver Jeffers (another successful children's author). In this case a boy gets his kite stuck up a tree and improbably throws numerous objects up the tree to dislodge the kite. I think in one case a large animal is flung up the tree to dislodge the kite. Eventually the kite falls down and overjoyed the boy goes off to play with it. It is only when he is in bed that night that he wonders if there is something he should be remembering and we see the tree in the background with all the objects still sitting in it including some firemen trying to work out a way to get down from the tree.
Andy G says if his Andy was the protagonist in the Jeffer's story the large animal would have fallen on him, such is young Andy's luck, but Andy says you can be assured Andy would get up, dust himself off and continue because he is, in Andy's words 'flexible and adaptable'.
Another title in Andy's just series of books is a homage to Shakespeare. Called 'Just Macbeth', or to the superstitious among us 'just the Scottish play'. The book has had a successful run as a play by the Bell Shakespeare Company and the next project for Andy is do a re-working of Romeo and Juliet. You can catch a preview of this in the new book in the story where Andy writes a diary of a school production of Romeo and Juliet and Andy is having another case of bad luck When he realises he will not have his desired girlfriend as his Juliet but the role is going to be played by a boy! So the kissing scene Andy was looking forward to he is now not looking forward to.
Andy says his books are equally enjoyed by girls and boys and the aim is to be 'laughing stupid' or to be 'at the edge of laughter and horror' and most importantly he does not want to teach or preach.
Andy achieves his success with the help of his illustrator Terry Denton who is given free reign in this present book 'reign' is a pun as the little illustrated story going on at the bottom of the page is concerning a very unlucky horse, in fact a horse that is about as unlucky as Andy but you will need to read the book to see the extent of the horse's woes.
Andy says that the original aim was to make the drawing metaphorically and literally marginal on the bottom edges of the pages so they could be a enjoyed without necessarily being attached to the major story. It was hoped that the witty illustrations would engage the less enthusiastic reader in and encourage them to think what is going on this book and maybe investigate the main book a little more.
Andy will be at the Tramsheds Function Centre in Inveresk on Thursday April 26 at 6pm .bookings can be made at Petrarch's Bookshop Launceston on 03 6331 8088, and on Friday April 27 at 6pm at Hobart City Hall, bookings can be made through Dymocks Hobart on 03 6231 6656.
Paula Xiberras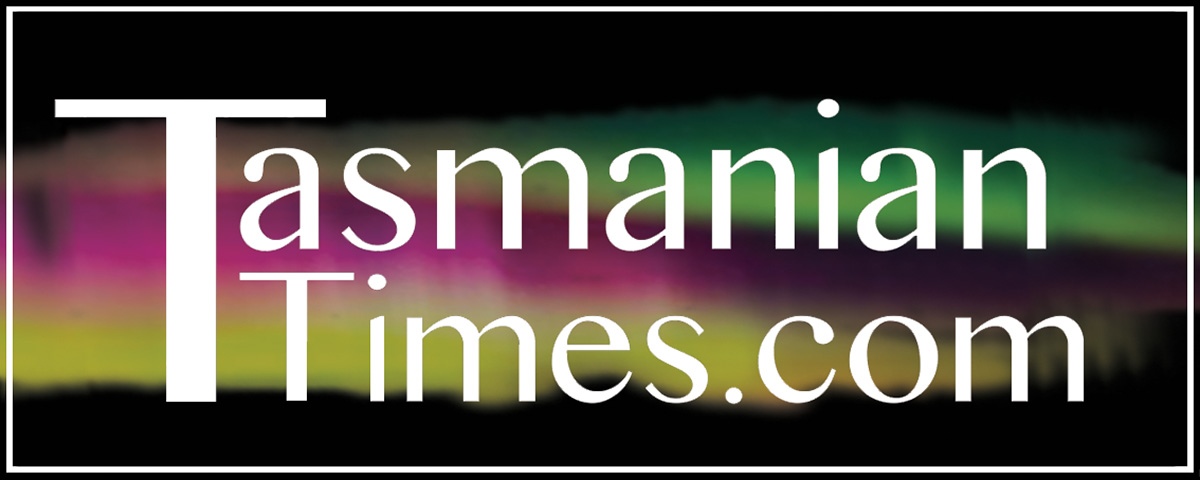 Author Credits: [show_post_categories parent="no" parentcategory="writers" show = "category" hyperlink="yes"]