Bobby-Z's tribute in Potosi to the miners of Potosi
A DAZZLING tribute to the Inca silver miners of the Bolivian Andes is taking shape under the brow of a famous Tasmanian mountain.
Tasmanian painter Bobby-z Lambert says he was drawn across the globe to climb a 5000m mountain then burrow down 80m to taste the terrible, triumphal lives of these fearless, cloud-dwelling treasure hunters.
He has spent the past year in a shed under Mt Field at Maydena translating their story – their "pain, wonder and joy" – into the language of colour: "the one I speak best".
The result is a set of paintings and sculptures of extraordinary vibrancy and narrative honesty that Lambert hopes will do justice to what inspired them – the people of Potosi, the City of Silver, where the Conquistadores struck it rich 500 years ago.
He hopes to mark his achievement by marketing the paintings in a way that provides their progenitors with a continuing share in the artworks' earnings.
Why? Well, he's that kind of guy – oilman, fisherman, mountaineer, miner, artist, a knockabout bloke but not ordinary, either.
Lambert thinks he may have met his muse at the top of a Bass Strait oil rig in the teeth of a westerly blow 20-something years ago.
The Malaysian-born "roughneck" had no yen then to be an artist – just a lowdown ache and, then, on that swaying derrick in a howling storm, a starburst of insight.
"The oil game is crazily hard and dangerous," Lambert says, "the job was exciting and very mentally and physically demanding. Back then the rigs were full of brutality, the work was hard but the culture of bastardisation was even harder. I was young and most of the men I worked with where violent damaged souls. The job nearly killed me many times as I dodged flying pipes or a whipping chain inches from my head. It's hard to forget the abusive rants of the drillers even now. Though I learned much from them, they left scars in my head.
"Up that derrick for three hours in the night, freezing, numb, terrified, scrubbing the rig because the foreman hated me – that was the end. But it wasn't all bad.
"I was in a very dark place, but in the worthlessness and self-loathing I found my strength: the goodness in me."
He would make a new beginning, but not yet by trading the spanner for the paintbrush. The stocky 22-year-old was done with the drill rigs but not with towering heights and an urge to scale them.
Life had been bit of a climb already for Lambert as his Canadian oilman father moved Australian wife and sons around the world setting up exploration and extraction enterprises in the Middle East, Alaska, Asia and Australia.
The fast living Max Lambert was dead by the time his youngest son was eight – having died violently at only 42 – leaving his young family with little idea of why he had died and very little in the bank despite Max's years on big money.
The death left the boy Bobby-Z with an emptiness and an unusual name, a handle he believes marked and defined him as an outsider.
"It's my real name, on the birth certificate, Penang Hospital 1969. He named me with a 'z' like he knew I'd be the last," Lambert said.
"When a boy loses his Dad, come 15 or so he really needs a male role model to show him how to become a man. Your Mum no matter how good can't do this for you. You tend to idealise your Dad's memory and you might go off in search of him through the things he did, looking for the blueprint to manhood … that's what I did."
The name Bobby-z wasn't much help in Cairns, where his mother decided to settle and where Lambert finished his schooling – what there was of it for a lad who'd seen a lot of the world but not the inside of many books.
"The teachers all knew me by my weird name and paid me close attention on account of my inability to read or spell," Lambert said.
"One ordered me to open a book and read to the class. I said I couldn't and he said he didn't believe me because 'Bobby, you know more words than the rest of the class combined', which was true.
"I'm not dyslexic but I absorb and remember what I hear much better than what I read."
The reading problem persisted until his Canadian grandmother sat him down on a rare visit to his father's family in Alberta.
"She made me read what she put in front of me. It was like 'Run, Forest. Run'. The calipers fell of and I was away. It's true. My grandmother taught me to read in 10 minutes at age 11. Until that moment, I could not read. Still can't spell, although that hasn't stopped me writing."
The Lamberts were, and in Canada still are, oil people, some very rich from black gold, Lambert says.
But that epiphany in one of the world's harshest oil fields set the Australian on a search for other riches – in the greater ore body of mankind.
He learned the ropes as a rock climber on the famous Mt Arapiles, near Victoria's Grampians National Park, and was shaping as an instructor with ambitions of climbing Mt Everest when another dream intervened.
A foot injury suffered on an arduous climb put him hospital, where he awoke with an irresistible urge to paint a portrait of his girlfriend, a journalist.
"I got some books, taught myself a few basics and got on with it."
It's been a hard slog since, but the urge has not waned. "Eventually I got some good advice and guidance including not to have lessons and to stick with my own voice."
The result is an art that makes clear and tender, but unsentimental, observations informed by instinct and rendered unpretentiously with strong worker's hands.
"It might look kind of naive, but really isn't. If you look deeper every painting tells a story some literally and some sensory, all mean something," Lambert says.
Essays on Tasmania's bushranger past and Thailand's demimonde frame the defining paradox and irony of life with an unflinching frankness.
"Instinct paints my pictures and guides me to my next subject. It's the voice that says it's not here, it's over there."
And, so, to Cerro Rico, the "mountain of riches" whose name mocks the poverty of its miners – and yet, as Lambert's new work attests, poignantly does not.
"I had no idea I would build a sculpture to honour the miners, living and dead. Nor did I know the life changing joy I would witness among the special people of this place, even in the face of death," Lambert says.
"The men took me in like a brothers. We drank, danced, joked and shared together, and among these warm, dynamic people I felt the most included and most human I have ever felt."
Lambert stayed in Potosi through November 2010. In that time, he worked half a dozen back-breaking, dust-choked shifts in the mine.
"After drilling four holes, I deemed the whole venture too dangerous to continue," he says. "I knew better than most the danger my friends were in. If they continued to drill without water they were almost assured of an early grave, that fine grey powder would stick, building in their lungs, slowly turning them to stone."
He spent his remaining time in the village working on a sculpture based on the experience – a tribute to the men whose unbelievable courage and sacrifice he witnessed that day. The work now greets miners and visitors from all over the world as it hangs on the front wall of the Miners Museum. The statue has become a focus of pilgrimage for many locals and it's unveiling by the Potosi mayor was featured on the front page of the local paper.
The building of the sculpture was followed by a leading Bolivian TV show from the workshop to the unveilling and Tasmania's profile was very much to the fore, Lambert said.
"Many miners told me 'you're the only gringo who ever built such a thing for us. Thank you and thank Tasmania.' That really happened and some said it with tears in their eyes."
Back at Maydena, work on Lambert's full artistic homage has continued and is nearing completion. It includes several more sculptures based on motifs of the Inca mythology, a uniquely metalurgical Madonna and Child, and a lofty portrait of octogenerian Celestina, the "humble matriarch" of the Cerro Rico, who survives by picking through shards of mine rock for a few specks of treasure.
A palette of blood red, mud brown and gold, laughing yellows and blues, all applied over black, seizes the sombre and celebratory – the earth and sun – a happy people eking out a life of joy and dignity in an awesome, dreadful place.
There is a strong sense that these are Bobby-z's kind of people – knockabout, but not really. Toiling deep in the ground mining silver in the sky.
Before he left Potosi, he took a last look down the mine.
"I returned to get a taste of mining with hammer and steal determined to blast out some silver no matter how small, for memories sake and at least the knowledge of just how hard it is.
"In my studio sits a piece of rock my friends and I drilled by hand then blew out of the Cerro. It's only 1 per cent silver but a hundred and ten per cent love, jokes and sharing with the incredible miners of Potosi."
Artwork pictures* Mark Cowles, Hobart Imaging Suite 7, 221 Macquarie Street Hobart, Tasmania 7000: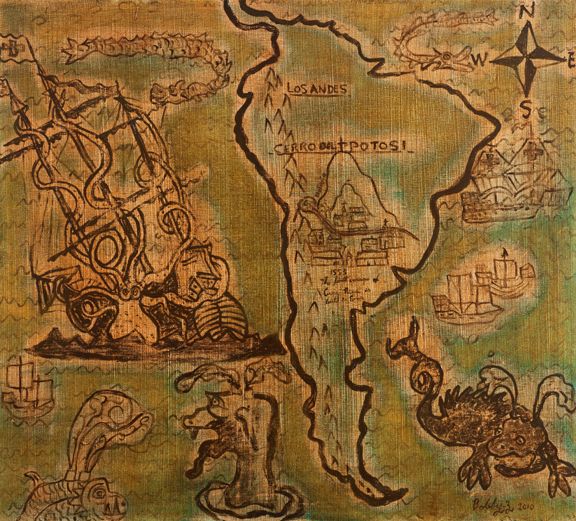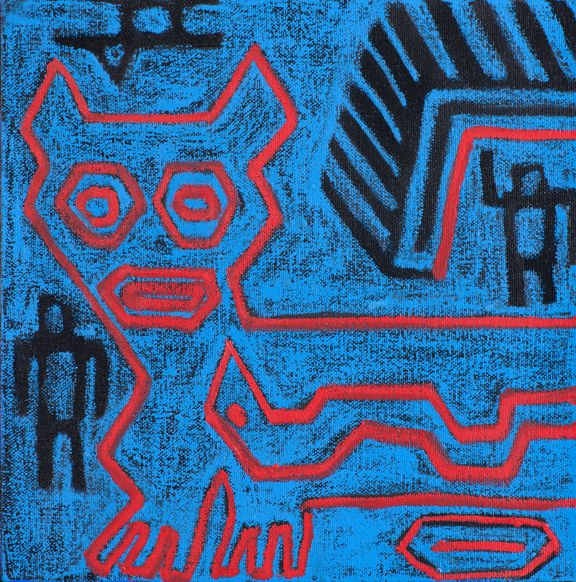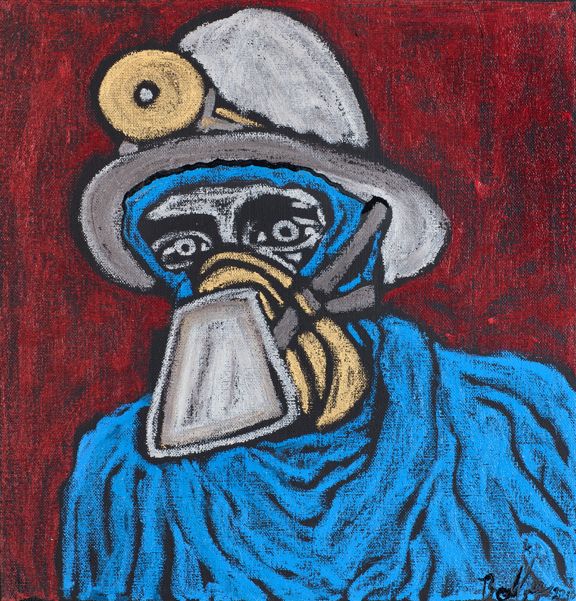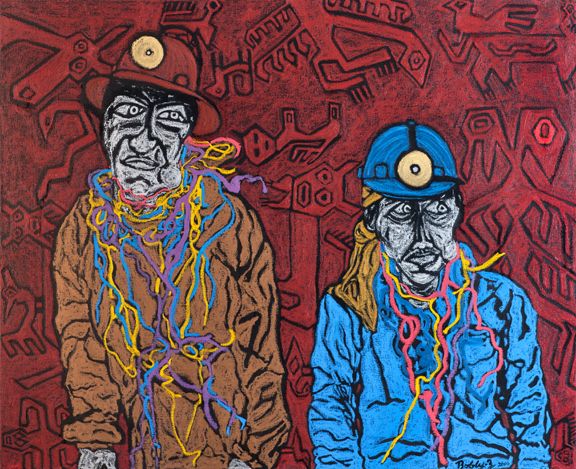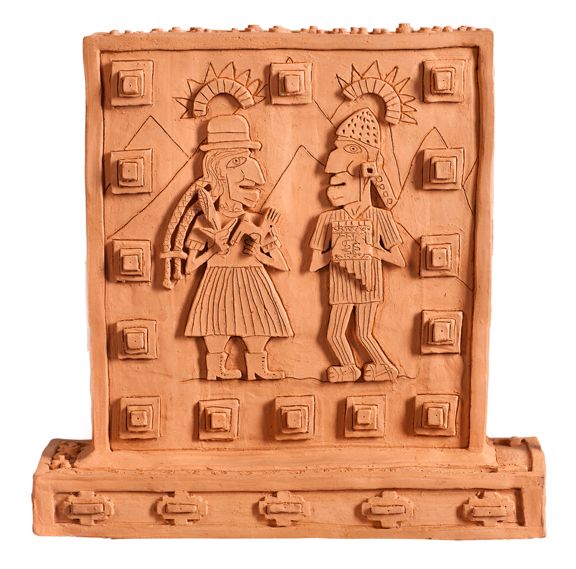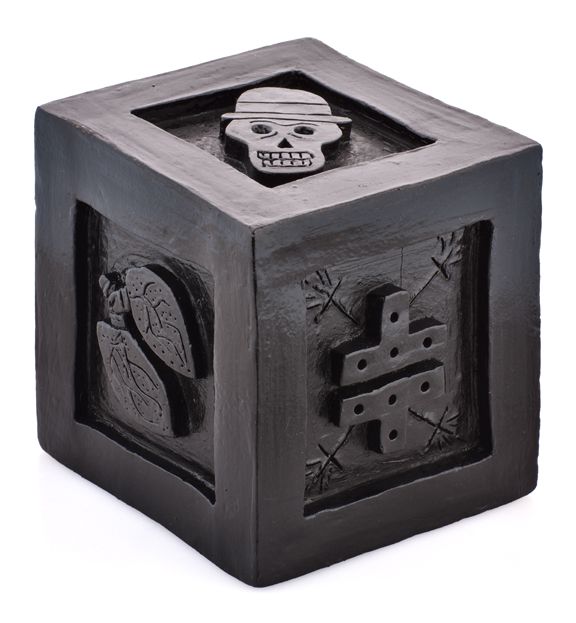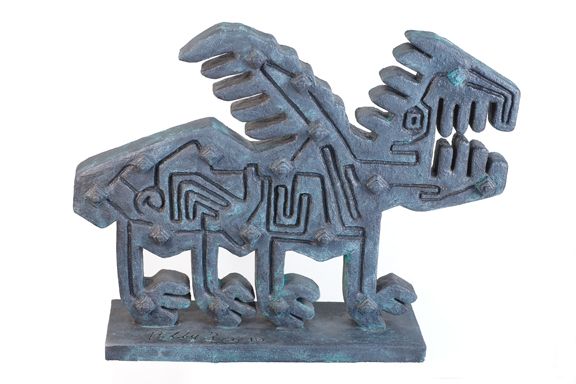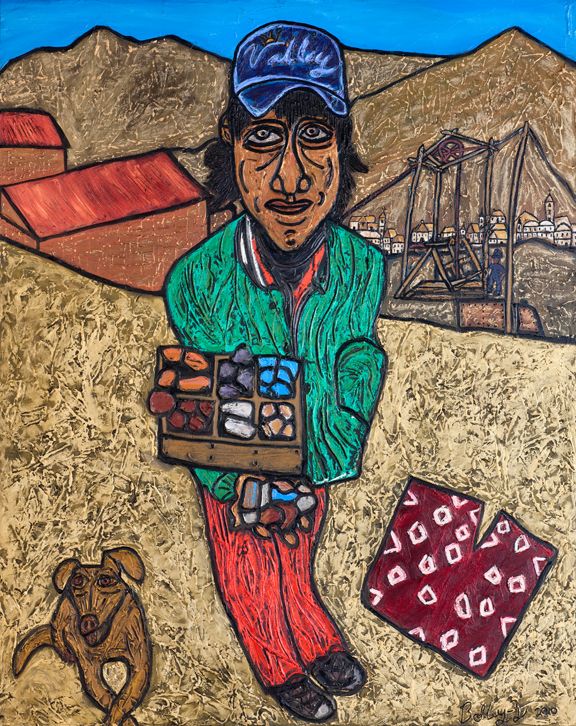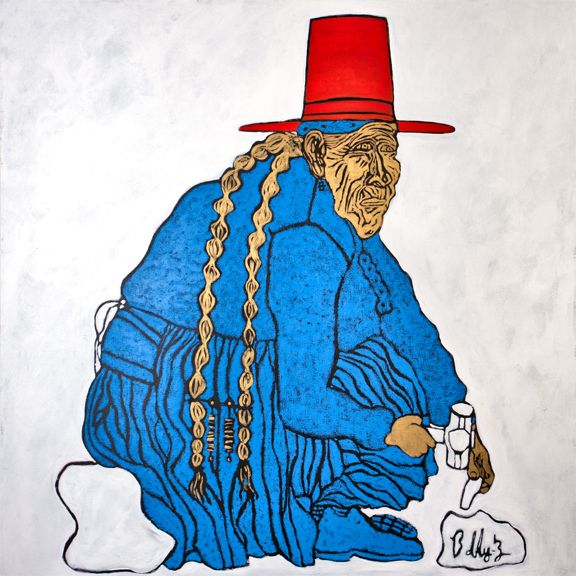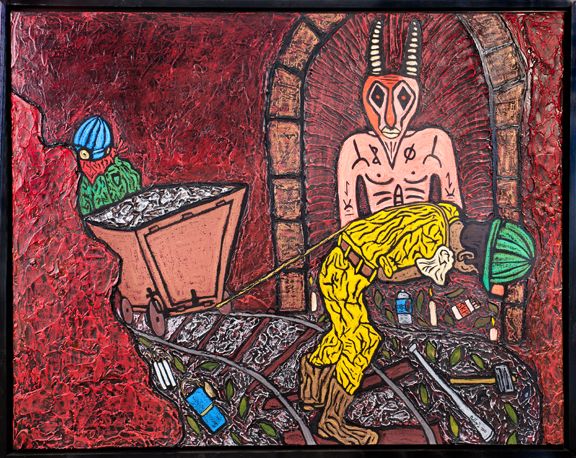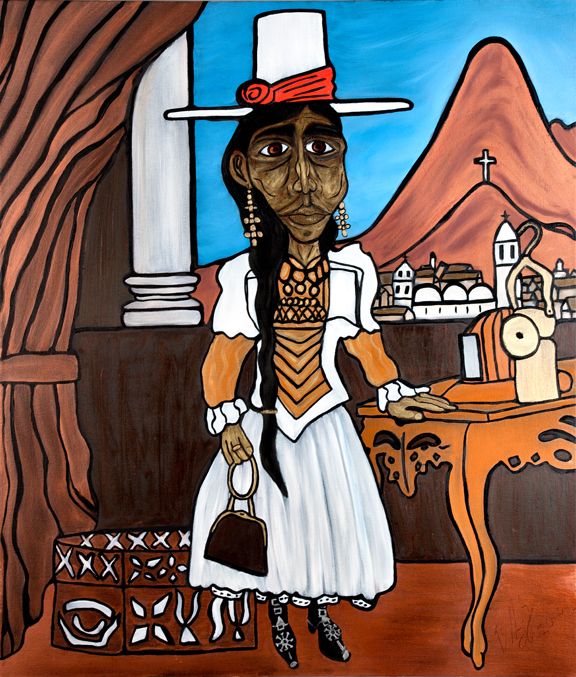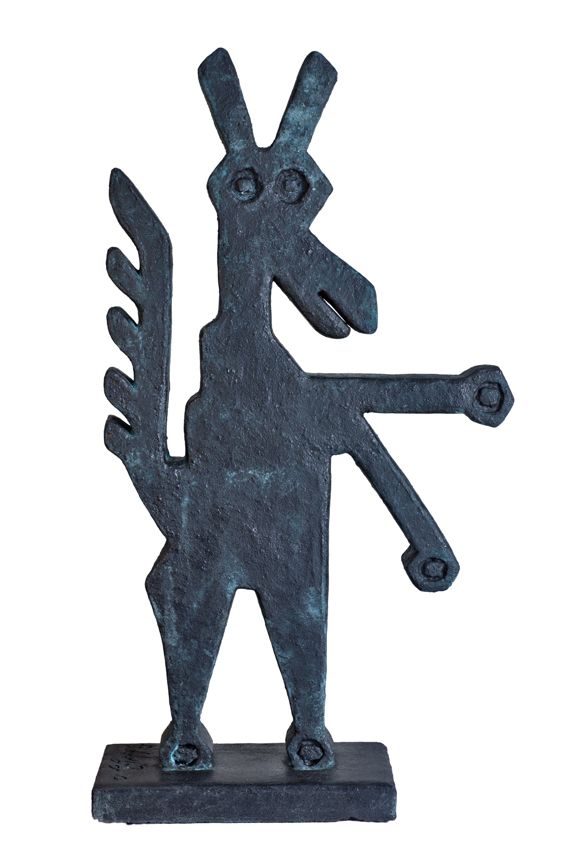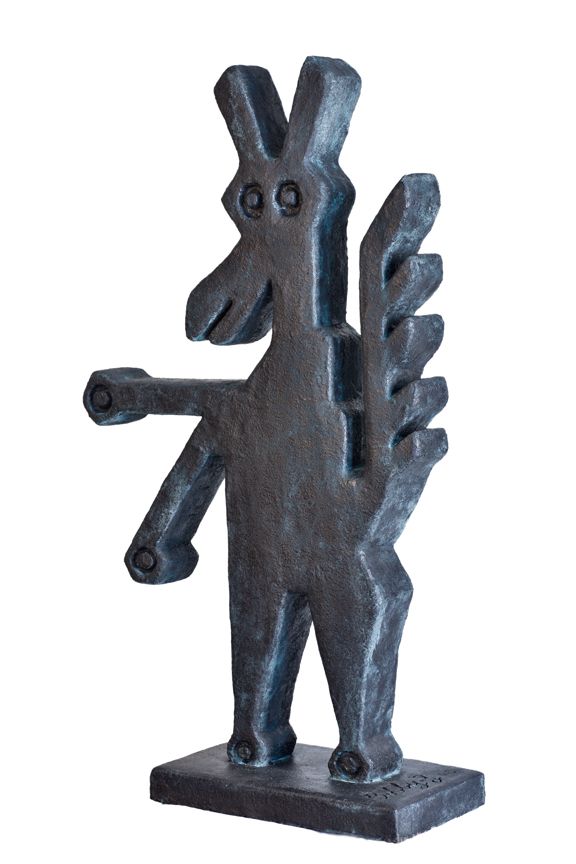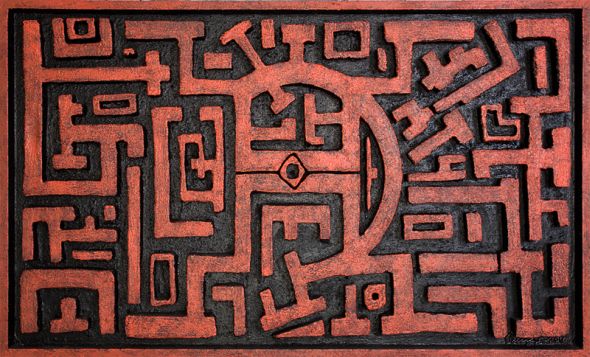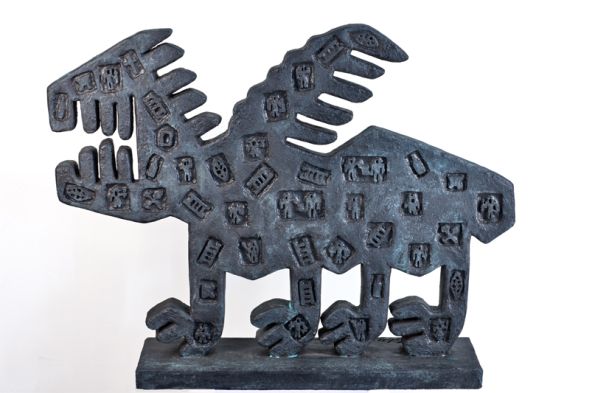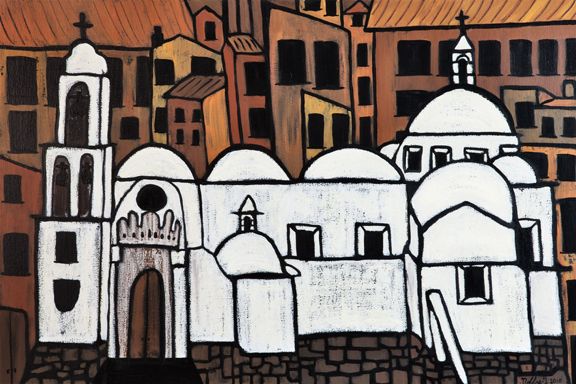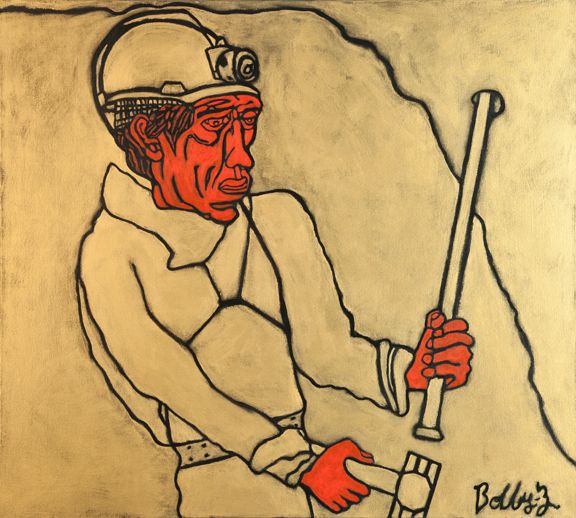 Bobby-Z: A life: Kid (in Teheran), rock climber, roughneck, driller, fisherman …
… and Tribune of the lives of some of the poorest and dispossessed …
… with the shipbreakers in Bangladesh, and the miners of Potosi …
Mike Ward's article was first published in Mercury.

Author Credits: [show_post_categories parent="no" parentcategory="writers" show = "category" hyperlink="yes"]