This is a brilliant essay … there may even be parallels with Tasmania … thanks Peter, Lindsay Tuffin:
Every revolution is a surprise. Still, the latest Russian Revolution must be counted among the greatest of surprises. In the years leading up to 1991, virtually no Western expert, scholar, official, or politician foresaw the impending collapse of the Soviet Union, and with it one-party dictatorship, the state-owned economy, and the Kremlin's control over its domestic and Eastern European empires. Neither, with one exception, did Soviet dissidents nor, judging by their memoirs, future revolutionaries themselves. When Mikhail Gorbachev became general secretary of the Communist Party in March 1985, none of his contemporaries anticipated a revolutionary crisis. Although there were disagreements over the size and depth of the Soviet system's problems, no one thought them to be life-threatening, at least not anytime soon.
Whence such strangely universal shortsightedness? The failure of Western experts to anticipate the Soviet Union's collapse may in part be attributed to a sort of historical revisionism — call it anti-anti-communism — that tended to exaggerate the Soviet regime's stability and legitimacy. Yet others who could hardly be considered soft on communism were just as puzzled by its demise. One of the architects of the U.S. strategy in the Cold War, George Kennan, wrote that, in reviewing the entire "history of international affairs in the modern era," he found it "hard to think of any event more strange and startling, and at first glance inexplicable, than the sudden and total disintegration and disappearance … of the great power known successively as the Russian Empire and then the Soviet Union." Richard Pipes, perhaps the leading American historian of Russia as well as an advisor to U.S. President Ronald Reagan, called the revolution "unexpected." A collection of essays about the Soviet Union's demise in a special 1993 issue of the conservative National Interest magazine was titled
…
LIKE VIRTUALLY ALL modern revolutions, the latest Russian one was started by a hesitant liberalization "from above" — and its rationale extended well beyond the necessity to correct the economy or make the international environment more benign. The core of Gorbachev's enterprise was undeniably idealistic: He wanted to build a more moral Soviet Union.
For though economic betterment was their banner, there is little doubt that Gorbachev and his supporters first set out to right moral, rather than economic, wrongs. Most of what they said publicly in the early days of perestroika now seems no more than an expression of their anguish over the spiritual decline and corrosive effects of the Stalinist past. It was the beginning of a desperate search for answers to the big questions with which every great revolution starts: What is a good, dignified life? What constitutes a just social and economic order? What is a decent and legitimate state? What should such a state's relationship with civil society be?
"A new moral atmosphere is taking shape in the country," Gorbachev told the Central Committee at the January 1987 meeting where he declared glasnost — openness — and democratization to be the foundation of his perestroika, or restructuring, of Soviet society. "A reappraisal of values and their creative rethinking is under way." Later, recalling his feeling that "we couldn't go on like that any longer, and we had to change life radically, break away from the past malpractices," he called it his "moral position."
In a 1989 interview, the "godfather of glasnost," Aleksandr Yakovlev, recalled that, returning to the Soviet Union in 1983 after 10 years as the ambassador to Canada, he felt the moment was at hand when people would declare, "Enough! We cannot live like this any longer. Everything must be done in a new way. We must reconsider our concepts, our approaches, our views of the past and our future.… There has come an understanding that it is simply impossible to live as we lived before — intolerably, humiliatingly."
To Gorbachev's prime minister Nikolai Ryzhkov, the "moral [nravstennoe] state of the society" in 1985 was its "most terrifying" feature:
[We] stole from ourselves, took and gave bribes, lied in the reports, in newspapers, from high podiums, wallowed in our lies, hung medals on one another. And all of this — from top to bottom and from bottom to top.
Another member of Gorbachev's very small original coterie of liberalizers, Foreign Minister Eduard Shevardnadze, was just as pained by ubiquitous lawlessness and corruption. He recalls telling Gorbachev in the winter of 1984-1985: "Everything is rotten. It has to be changed."
…
Those who instilled this remarkable "break in consciousness" were no different from those who touched off the other classic revolutions of modern times: writers, journalists, artists. As Alexis de Tocqueville observed, such men and women "help to create that general awareness of dissatisfaction, that solidified public opinion, which … creates effective demand for revolutionary change." Suddenly, "the entire political education" of the nation becomes the "work of its men of letters."
And so it was in Soviet Russia. The lines to newspaper kiosks — sometimes crowds around the block that formed at six in the morning, with each daily run often sold out in two hours — and the skyrocketing subscriptions to the leading liberal newspapers and magazines testify to the devastating power of the most celebrated essayists of glasnost, or in Samuel Johnson's phrase, the "teachers of truth": the economist Nikolai Shmelyov; the political philosophers Igor Klyamkin and Alexander Tsypko; brilliant essayists like Vasily Selyunin, Yuri Chernichenko, Igor Vinogradov, and Ales Adamovich; the journalists Yegor Yakovlev, Len Karpinsky, Fedor Burlatsky, and at least two dozen more.
To them, a moral resurrection was essential. This meant not merely an overhaul of the Soviet political and economic systems, not merely an upending of social norms, but a revolution on the individual level: a change in the personal character of the Russian subject. As Mikhail Antonov declared in a seminal 1987 essay, "So What Is Happening to Us?" in the magazine Oktyabr, the people had to be "saved" — not from external dangers but "most of all from themselves, from the consequences of those demoralizing processes that kill the noblest human qualities." Saved how? By making the nascent liberalization fateful, irreversible — not Khrushchev's short-lived "thaw," but a climate change. And what would guarantee this irreversibility? Above all, the appearance of a free man who would be "immune to the recurrences of spiritual slavery." The weekly magazine Ogoniok, a key publication of glasnost, wrote in February 1989 that only "man incapable of being a police informer, of betraying, and of lies, no matter in whose or what name, can save us from the re-emergence of a totalitarian state."
The circuitous nature of this reasoning — to save the people one had to save perestroika, but perestroika could be saved only if it was capable of changing man "from within" — did not seem to trouble anyone. Those who thought out loud about these matters seemed to assume that the country's salvation through perestroika and the extrication of its people from the spiritual morass were tightly — perhaps, inextricably — interwoven, and left it at that. What mattered was reclaiming the people to citizenship from "serfdom" and "slavery." "Enough!" declared Boris Vasiliev, the author of a popular novella of the period about World War II, which was made into an equally …
Read the full article with full LINKS, in Foreign Policy HERE
Leon Aron is director of Russian studies at the American Enterprise Institute and author of the forthcoming Roads to the Temple: Truth, Memory, Ideas, and Ideals in the Making of the Russian Revolution, 1987-1991.
Another future: Mark Pesce, National Times: A shared future will connect society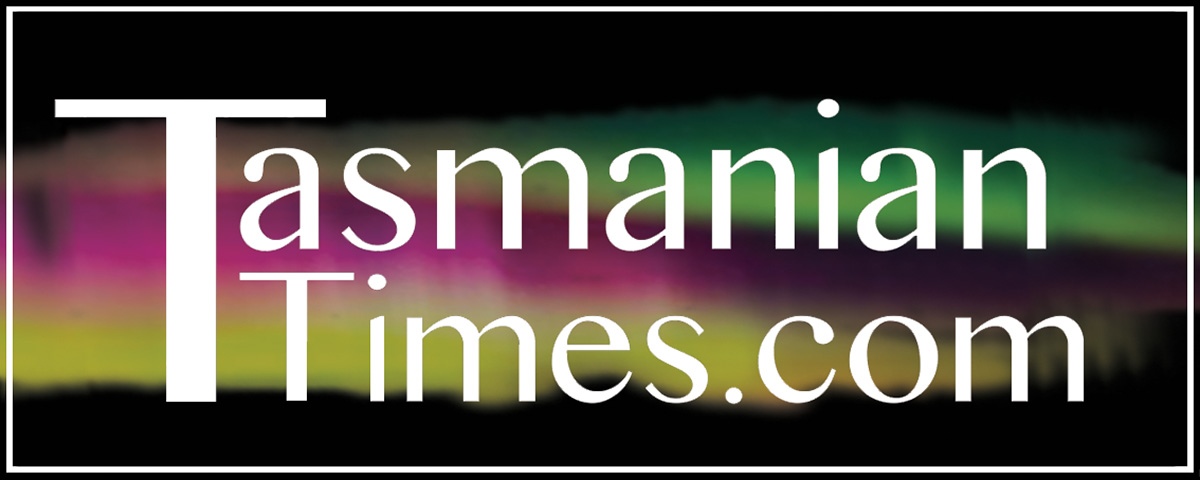 Author Credits: [show_post_categories parent="no" parentcategory="writers" show = "category" hyperlink="yes"]