Jane Holden: Advocate picture*
THE State Government has come under fire for paying for the Royal Hobart Hospital's acting chief executive to stay in luxury Hobart hotels, instead of using cheaper long-term accommodation provided for visiting medical staff.
Jane Holden spends up to four nights a week in Hobart.
Her family lives on the North-West Coast, where she was based as chief executive of the North West Area Health Service before accepting the acting role in Hobart. She has been in the role since September 2010.
The Department of Health and Human Services has refused to reveal how often she stays in hotels, or the cost of this accommodation, which is estimated to be more than $900 a week.
Shadow Health Minister Jeremy Rockliff slammed the accommodation deal provided to Ms Holden.
"We have received complaints about the acting CEO of the RHH staying in luxury hotel accommodation in Hobart when she could be staying in accommodation leased by DHHS for locums," he said.
"For [Health Minister Michelle] O'Byrne's department to refuse to provide any indication of costs associated with Ms Holden's accommodation only further fuels speculation that they have got something to hide.
"It also goes to show how warped Ms O'Byrne's priorities are that this sort of wastage could be allowed to occur while hospital beds are closed and elective surgery cancelled."
Sources questioned why the DHHS was paying for Ms Holden's accommodation when she had agreed to take on the role knowing it was based in Hobart.
DHHS acting secretary Greg Johannes said temporary accommodation was provided to Ms Holden as part of her contract for the role.
"In line with the normal provisions of workplace contracts of this type, temporary accommodation has been provided for Ms Holden," Mr Johannes said.
"Ms Holden was asked to take on the role of acting CEO at the Royal Hobart Hospital at short notice one of the most important roles in the state's health system." The Mercury was unable to contact Ms Holden for comment.
Read the fell story in Mercury HERE
Jane Holden
Acting CEO, Southern Tasmania Area Health Service
Wednesday, 21 December 2011
Accommodation for Acting CEO of STAHS
The Acting CEO of the Southern Tasmania Area Health Service (STAHS) Jane Holden says the media reports of accommodation arrangements surrounding her role contain significant factual errors.
"I was requested by the DHHS to take on the acting role of CEO of STAHS in March 2011 while retaining overall responsibility of the North West Area Health Service.
"This required me to be available in Hobart and the North West during each working week.
"I managed these roles by staying in Hobart up to four nights per week and travelling in my own time.
"Initially the tenure was for three months, but this was extended on a number of occasions, pending the recruitment of a permanent CEO to STAHS.
"This position is currently being recruited and it is anticipated that it will be filled in the New Year.
"Given the short period of each tenure extension, the only sensible and economic solution was for short-term accommodation to be provided at government rates.
"The statement that the accommodation cost more than $50,000 is simply not true – in fact it is less than half that at $23,757.
"This equates to an average cost of $180 per night.
"I have come to Hobart at short notice at great personal cost to me and my family.
"These accommodation arrangements have been important in allowing me to contribute fully to my roles at both Area Health Services."
The DHHS appears to have a culture of executive spendthriftery going back to the days of now Premier Lara Giddings as Health Minister:
• Nigel Burch: This all comes back to lack of business experience. Lara went to uni, got a law degree which she never used, then became a government adviser where she learned the bureaucratic system without learning anything about the real world outside. Finally she became a politician. It is simply not possible for someone with no relevant experience to be a Treasurer. If she wanted to perform surgery, would we let her? Of course not. Yet we allow her to perform surgery on the finances of our whole State, with no relevant experience, and largely just because she wants to! Of course she will mess it up. What she is doing to health is crazy. Full article HERE
• Margaretta Pos: Series of articles on extraordinary spending going back to the days of Lara's appointment, Dave Roberts, as Health Secretary: HERE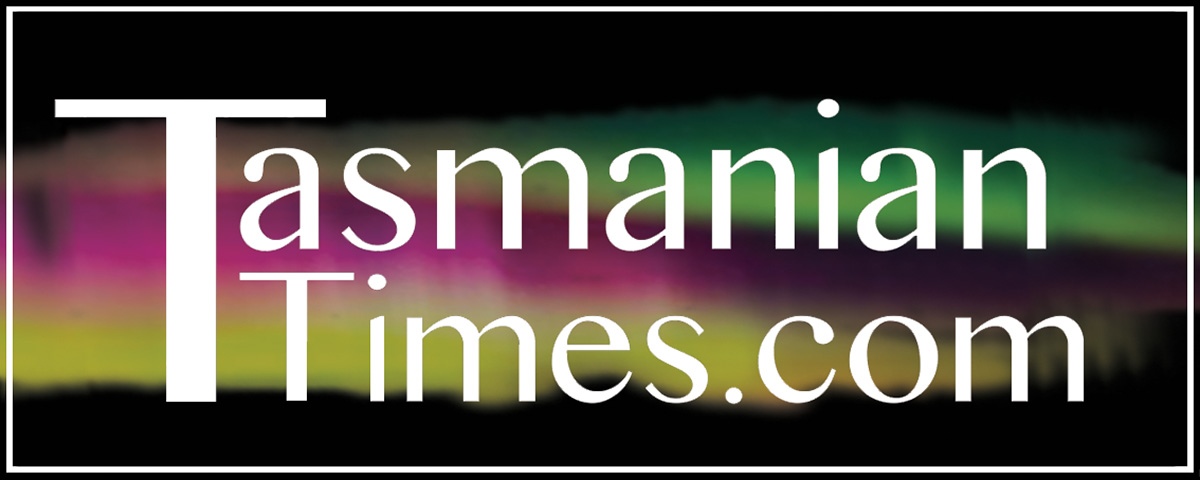 Author Credits: [show_post_categories parent="no" parentcategory="writers" show = "category" hyperlink="yes"]