After eighteen months of planning and certification by the Civil Aviation Safety Authority (CASA), seaplane
services have returned to the River Derwent.
Tasmanian Air Adventures (TAA) is the creation of former Qantas 747 pilot Christiaan Durrant and fellow aviator
and adventurer Timothy Robertson, who plan to connect visitors with iconic wilderness sites across Tasmania.
"Our unique experiences will provide visitor access to the Tasmanian wilderness and other popular tourism
locations via unforgettable day adventures, charters and transfers," Mr Durrant said.
With all approvals in place and the recent arrival of TAA's eight seat seaplane, passenger services are set to
commence from Kings Pier Marina on Hobart's Waterfront. TAA's signature experience will be its one and a half
hour Wild Capes Air Adventure to Port Arthur, with multiple daily flights to cater for between two and six
passengers.
"Our Wild Capes Air Adventure will be an exhilarating experience like no other in Tasmania. Taking off from the
Derwent offers passengers breathtaking views of Mt Wellington and Bruny Island and from there the show just
gets better and better", Mr Durrant said.
"We fly past Tasman Island and Cape Raoul, keeping an eye out for marine and birdlife before a memorable sea
landing at Port Arthur, where our in flight commentary changes from a focus on Tasmania's wilderness to an
interpretive tale of Port Arthur's rich history," Mr Durrant said.
The company has gone to extraordinary lengths to ensure its services would be considered a world class eco
tourism experience that employs leading environmental practices and is consistent with the values of Hobart's
working port and Tasmania's tourism positioning.
"The commencement of our seaplane services marks the culmination of more than eighteen months of
extensive consultation with authorities, harbour users, residents, waterfront businesses and other groups.
We've conducted noise level analysis of the seaplane under power and found that at Mures the noise level
will not exceed 43 decibels, where as a normal conversation is conducted at between 60 and 65 decibels," Mr
Durrant said.
The new tourism enterprise will see:
– daily services in an eight seat DeHavilland DHC-2 Beaver seaplane, the most widely used commercial
seaplane in the world;
– the seaplane based at a purpose built pontoon at Kings Pier Marina on Hobart's waterfront;
– flights restricted to normal business hours (9am to 5pm in Winter and 9am to 7pm in Summer);
– the service taxi at idle power until 1,000 metres clear of the Sullivans Cove waterfront prior to take off;
– an estimated five flights each day;
– multiple daily flights to Port Arthur, charter services including landings at Coles Bay, the Gordon River and MONA,
plus hotel and wilderness transfers;
– passenger fares start from $199 per person for the Wild Capes Air Adventure, on a four share basis.
Mr Durrant said that while TAA's plans were a first for Tasmania, seaplanes were not new to the Derwent.
"Large seaplanes have in fact operated in Hobart intermittently since the 1920s. Today, seaplanes are most
commonly used in Australia by environmental tourism operators at iconic locations such as the Great Barrier
Reef, Broome, Cairns, Sydney Harbour, and now Hobart," Mr Durrant said.
Tasmanian Air Adventures expect to attract as much interest from locals as they will from visitors to Hobart.
"Our range of services offers an array of opportunities for Tasmanians to connect with their home state in a new
and exciting way. For this reason, we anticipate strong support from the local community and our gift vouchers
are already proving to be a popular new Christmas gift idea," Mr Durrant said.
With assistance from local authorities, TAA has actively sought to inform other river users of their operation,
with fact sheets plus information about their seaplane and flights available on the company's website at
www.tasmanianairadventures.com.au.
Tasmanian Air Adventures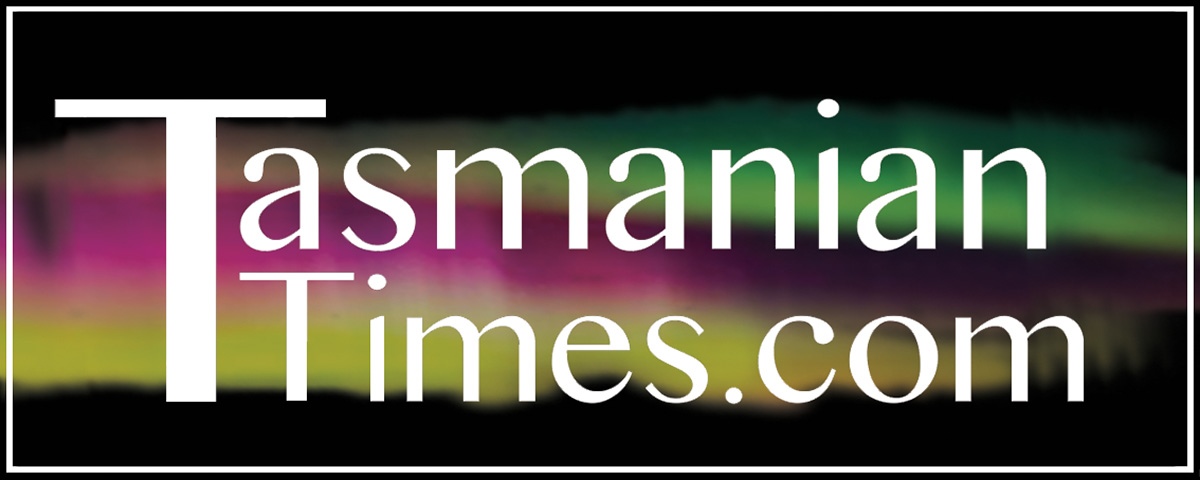 Author Credits: [show_post_categories parent="no" parentcategory="writers" show = "category" hyperlink="yes"]