Premier Lara Giddings. In the shadows, Deputy Premier Bryan Green
I was ordered from a job working within the Premier's office for which I was highly qualified and which I was performing completely satisfactorily, at 11.20am on Monday, 24 January 2011. A few hours later I was told by email that I was to be out of my office that day.
The Premier wished to reward her personal connections and had no regard for loyal government employees.
I was told to seek employment in the private sector. When the Premier discovered that I was a public servant on secondment I was told to return to the Department of Health and Human Services where I was told no jobs were available.
I have a substantial skill set, having worked as a project officer and in administration and clerical roles in the public sector over a sixteen year period including almost 10 years in the office of the Premier.
With less than 24 hours notice I was removed from my position in the Premier's office in order that I be replaced by a less qualified personal connection of the Premier.
The Premier remains in breach of my employment agreement and the Tasmanian government has not produced any of the documentation my legal team has sought.
After a very lengthy wait, instead of the Premier's department reaching a resolution a process server came to my home with a letter from the DHHS Secretary Alice Burchill directing that I confirm and accept a job offer of the position of policy coordinator in the office of the chief psychiatrist and for me to report for duty on Wednesday, 7 September.
I had been directed to accept a position in DHHS for which I do not meet the critical selection criteria. This job belongs to someone who does meet the criteria.
Job offers ought not to be delivered by way of a process server, and without any discussion regarding suitable qualifications.
The government might not take qualifications seriously. I do. I do not believe public sector jobs should be used to make the personal and political problems of ministers go away. These positions are funded by taxpayers.
I am not the only one affected by this Government's appalling attitude towards taxpayers' money and public sector jobs.
Whilst awaiting a resolution it seems to me the Government was trying to force me into silence by ordering me to take a job for which I am not suitable, denying the position to people who are.
This is not a Government that has shown any regard for me or for the people they have sacked nor have they shown any regard for proper processes.
The Giddings Government is not a transparent Government.
It is no wonder the Premier's popularity and the popularity of her government continues to plummet.
Within Ministerial offices this Government has sacked qualified experienced staff whilst giving jobs to less qualified people as personal favours.
The Integrity Commission is now investigating these matters.
*Martha Gellhorn is not the writer's real name
First published: 2011-12-16 04:50 PM
• Nigel Burch, in Comments: I am surprised that "Martha" was given over 5 hours to leave her desk. I was sacked from the Deputy Premier's Office on the spot by a woman from the Premier's Office (it wasn't you was it Martha?). … I would be interested in talking to you and comparing notes. I do agree that every Premier's Office seems to adopt the same bullyboy tactics, and never talks – only hits.
$1.1 MILLION HANDED TO FORESTRY TAS – NO QUESTIONS ASKED
Rushed Transport Subsidy Lacked Due Diligence
Kim Booth MP
Greens Forestry spokesperson
The Tasmanian Greens today said documents obtained through a Right to Information request revealed an alarming lack of due diligence behind the Forestry Minister Bryan Green's decision to pay a $1.1 million transport subsidy to Forestry Tasmania in October this year.
Greens Forestry spokesperson Kim Booth MP said that within only a few days of Forestry Tasmania making its funding request to the Department of Infrastructure, Energy and Resources, the Minister had rushed through the payment in full, apparently without asking any questions.
"What this shows is that Forestry Tasmania can simply thrust out its hand to demand more public money with the flimsiest of reasons, and the Minister will suddenly be falling over himself to find the money," Mr Booth said.
"The Minister must reveal what due diligence, if any, was undertaken before he decided to drain $1.1 million from the public purse, because it appears from these documents that there was none."
"We have a situation in Tasmania where the sick and infirm are literally queued up for hospital treatment, and Forestry Tasmania is still being allowed to reach into the public purse and take what it wants."
"In this unseemly haste and lack of due diligence to provide this money, we also now learn that Forestry Tasmania has only used a part of the money that it had claimed was so desperately needed."
"We also note that the Minister has also shelled out money to transport high value and minor species timbers to meet a supply shortfall at Britton Brothers sawmill in Smithton, which has nothing to do with Triabunna being shut."
"If industry players cannot cover the costs of transporting these logs to either Bell Bay or the north-west, then the logs should not be getting cut down in the first place."
"The Greens do not support this use of taxpayer money to keep on propping up patently unviable operation like Forestry Tasmania, particularly when the operation already has outstanding debts of $38 million at the end of the financial year which it hasn't recouped."
"Forestry Tasmania, by interfering in the Tasmanian timber market, have now driven the price of the product so low that they can't even afford the diesel to carry the logs to the wharf, let alone return any money to the public purse through royalties for the timber."
Download: Documents obtained under Right to Information:
Released_information_DIER_part_2_of_2_Aprin_letter_RTI_93_Kim_Booth_subsidies.PDF9Dec2011_FT_response.pdf
NB: TT couldn't upload two of the documents. No doubt they will be available online at the Greens website: HERE
This MR is also published HERE: Don't bother coming back after Christmas. Comment on FT is best made on this later article, HERE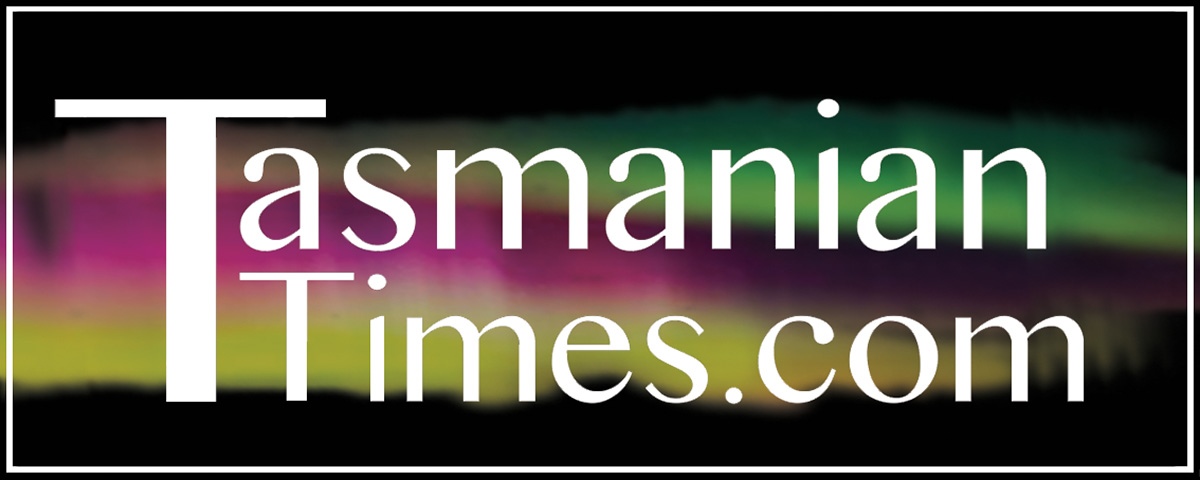 Author Credits: [show_post_categories parent="no" parentcategory="writers" show = "category" hyperlink="yes"]