AUSTRALIAN MARRIAGE EQUALITY
Media Release
Thursday December 29th 2011
VIETNAM WAR VET, GEOFF THOMAS, HOPES FOR EQUALITY IN 2012, Download: Vietnam_War_Vet_Geoff_Thomas_Statement.pdf
CARL KATTER GIVES MOVING CHURCH CHRISTMAS ADDRESS (BELOW)
NZ LABOUR LEADER'S SUPPORT FOR MARRIAGE EQUALITY SHOW CIVIL UNIONS NOT ENOUGH (BELOW)
CARL KATTER GIVES MOVING CHURCH CHRISTMAS ADDRESS:
Carl Katter gave a moving address at this year's Metropolitan Community Church Christmas Eve service about marriage equality, Christian values, and growing up in regional Australia.
Carl shot to fame in 2011 when he described as "dangerous" the anti-equality views of his half-brother, federal MP, Bob Katter.
During the address, Carl referred to the overwhelmingly positive feedback he has received after his appearance on national television.
"In the following weeks and months I received a huge amount of support from across the country and internationally for what I did. In particular, the support that I, and my immediate family, received from regional Australians brought home to me that they are sick and tired of being portrayed as bigots and homophobes."
Carl also took aim at those opponents of marriage equality who purport to speak in the name of Jesus.
"I am sure you will all agree with me when I say Jesus would much rather hang out at a gathering such as this one tonight than with the people who attended that hate fuelled rally in August…For me, I cannot see anything more unchristian in contemporary society than preventing two people who genuinely love each other from the level of commitment available to everyone else in society. Imagine if people with special needs were legally prevented from marrying."
Since his appearance on national TV, Carl has become a board member of Australian Marriage Equality.
For a copy of the complete address go to:
http://www.australianmarriageequality.com/wp/2011/12/28/katter-regional-and-christian-australians-not-bigots/
NZ LABOUR LEADER'S SUPPORT FOR MARRIAGE EQUALITY SHOW CIVIL UNIONS NOT ENOUGH
Australian equality advocates say support for marriage equality from New Zealand Labour leader, David Shearer, shows that civil unions do not fulfill their promise as a substitute for marriage equality.
Newly-elected Labour leader, David Shearer, told the New Zealand Herald marriage equality has his "in-principle" support, although he would have to see the detail of the legislation first.
Australian Marriage Equality campaign director, Rodney Croome, said,
"David Shearer's support for marriage equality is a reminder to Australians that civil unions can never be a substitute for full legal equality", Mr Croome said.
"New Zealand has had civil unions for six years but still the country's political leaders acknowledge the need for marriage equality."
"It would be a mistake for Australia to go down the same path."
Mr Croome went on to say Mr Shearer's comments highlight that Julia Gillard's opposition to marriage equality is out of step.
"If Australians needed reminding that Julia Gillard's stance is at odds with other centre-left leaders, David Shearer has provided it."
For a report on David Shearer's comments go to: http://www.gaynz.com/articles/publish/2/article_11223.php
Rodney Croome Tasmanian Gay and Lesbian Rights Group. Australian Marriage Equality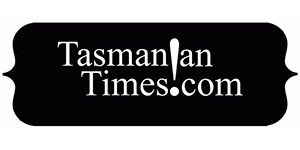 Author Credits: [show_post_categories parent="no" parentcategory="writers" show = "category" hyperlink="yes"]