NICK McKim, the Tasmanian Greens leader and the nation's first Greens cabinet minister — has flagged a potential move into federal politics, fuelling speculation about Bob Brown's future.
Seen as a moderate or "light Green", with a strategy of trying to shift the party to the political centre, Mr McKim told The Weekend Australian the speculation about a move to Canberra was "legitimate".
"Would I have a career in the Senate? The short answer is, I don't know," he said.
"I'm not going to rule it out because I don't believe in placing limitations on me or anybody else in life."
Mr McKim said he was committed to taking the state Greens — who have two ministers in cabinet under a power-sharing deal with Labor — to the next election, due by early 2014.
But he kept his options open beyond that. "I will take the Greens to the next election down here so long as my partner and colleagues want me to," he said.
…
A former advertising and public relations copywriter, Mr McKim has at times taken a markedly more moderate stance on forestry issues than Senator Brown.
He believes compromise "is not a dirty word" and wants the Greens to be seen as more of a "propositional" rather than oppositional party.
Once eyed by some in Labor Party circles as a potential defector to the ALP, Mr McKim has been open about wanting the Greens to focus more on issues of importance to the political centre, particularly concerns over household budgets.
…
However, he remains committed to rationalising the number of schools and cutting $190m from education spending following a collapse in state budget revenues.
"If we (the Greens) believe we want to be the government one day, which I do, you have to map out a pathway to that occurring," Mr McKim told The Weekend Australian. "And part of that pathway is showing we can . . . be part of making some, at times, unpopular decisions."
Full story, The Australian HERE
AUSTRALIA'S first government to feature Green ministers — a great experiment in "co-operative politics" — has become as much about sharing pain as sharing power.
A little more than 18 months since Tasmania's Labor-Green alliance government was formed, the historic marriage is strained, if not yet quite as rocky as the island's wild west coast.
For a while, the alliance, which installed two Greens in cabinet, as well as a parliamentary secretary, was a triumph of latte and Lycra diplomacy. Then premier David Bartlett, whose self-declared "deal with the devil" on April 21 last year allowed Labor to cling to power after the election of a hung parliament, could be seen cycling and sipping coffee with his former opponent, Greens leader Nick McKim.
However, the high levels of trust and mutual respect built up in this remarkable bromance evaporated with Bartlett's departure in January. His replacement, Lara Giddings, is committed to the alliance — for now at least — but not the cosiness. Seeking to differentiate Labor from the Greens, Giddings is not averse to throwing metaphorical bombs at her alliance partners. And the fire is increasingly being returned.
Giddings is demanding her Green colleagues get their hands dirty as the government slashes $1.4 billion from its budget to avert a financial crisis. The strain, as Greens ministers cut education and human services, alienating constituencies, is showing.
This is not the first Green-backed minority government in Tasmania. But it is the first time here or anywhere in the nation that Greens have presided over major portfolios — McKim is responsible for a $1.3bn education and skills budget, and his partner and fellow Greens MP, Cassy O'Connor, for the difficult human services portfolio. The initial triumph of getting Green bums on ministerial seats has been short-lived. Labor claims not to have known the parlous state of Tasmania's finances at the time the alliance was formed.
But by the beginning of this year it became apparent that the aftermath of the global financial crisis was hitting the state harder and for longer than thought. Revenues from state taxes and GST collapsed by $1.7bn compared with the forward estimates.
…
Both Giddings and McKim tell Inquirer they believe the alliance will hold, at least until close to the election due date. However, both are keeping their options open.
Giddings won't rule out an early poll. "You have to be open to all options all the time," she says. "But where I sit right at this point in time, I think we are on track to last the four years, which is what I think we need to do."
McKim won't rule out abandoning the alliance if Labor pushes ahead with new export woodchip facilities.
"That is an anathema to us," he says. "It's an old-style business model. It's the sort of thing that has set up the (timber) industry for the kind of crisis we have now and we would view it as pouring good money after bad."
…
He refuses to flag his punches but makes it clear the Greens see forestry and woodchip exports as fundamental issues.
"We'll see how this develops and make our decision on the basis of reality — we've made our position very clear," he says. "Whatever decision we make will be a decision for the (Greens) partyroom, not just me. There is as yet nothing to consider. Any political arrangement needs to be viewed and reviewed in the context of things that are happening at the time."
…
O'Connor has publicly expressed her dismay at the situation, responding to vitriol on the Tasmanian Times website recently: "We've had to shoulder real responsibility and some days, just personally, my back aches from the weight of it," she said in a frank post.
"Especially as I know there are those whose values I share who are furious with us for taking this plunge. Those who really believe we have been corrupted.
"There are semi-regular calls for us to pull the pin, but can the Greens walk away now? What are the real choices here? A fresh election and likely a Liberal majority government?"
Full story, The Australian HERE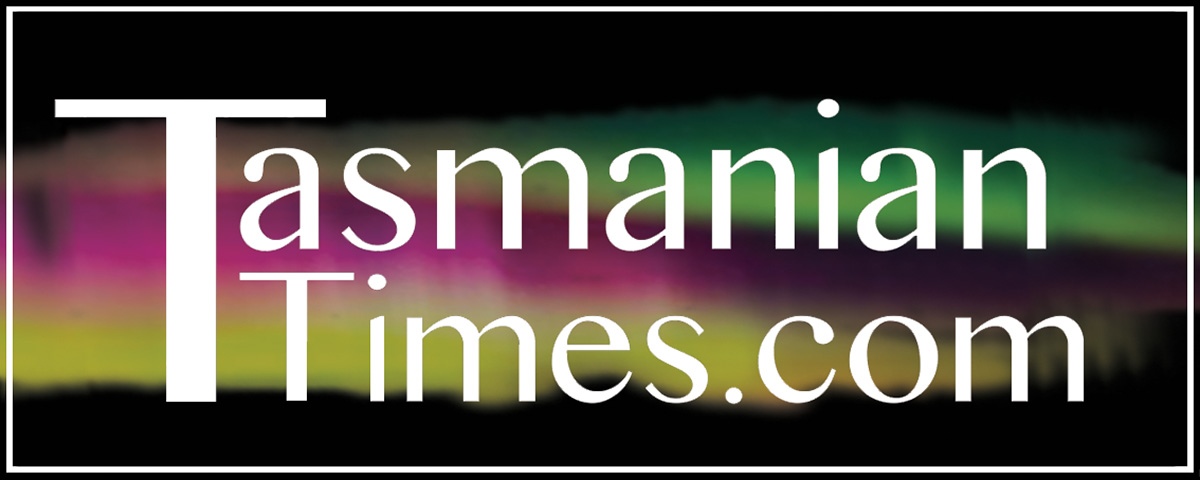 Author Credits: [show_post_categories parent="no" parentcategory="writers" show = "category" hyperlink="yes"]