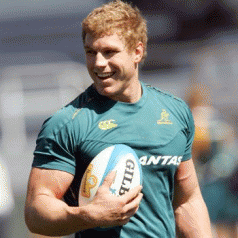 A leading Australian rugby player and committed Christian, David Pocock, has come out in support of marriage equality, saying he and his female partner will not marry until their gay friends can.
Australian Marriage Equality National Convener, Alex Greenwich, welcomed Mr Pocock's statement saying it shows support for the issue is increasingly widespread in all sections of Australian society.
"David Pocock's strong support for equality will have a dramatic impact in a sports-mad nation like Australia", Mr Greenwich said.
"David's stance also sends out the message that marriage equality is a reform Christians can and should support."
In an interview in today's New Zealand Herald, Mr Pocock, who is a flanker in the Australian national rugby team, the Wallabies, and is regarded as one of the toughest rugby players in the world , said:
"I don't see what the big deal is with the whole gay marriage debate in Australia.
"Being brought up in a Christian home and still identifying as Christian, I get pretty annoyed with the Christian lobbies around the world who say gay marriage destroys the family and all that kind of rubbish.
"They claim to follow someone who always stood up for the oppressed and marginalised.
"I guess it is a fear of the unknown – if you talk to someone who doesn't like gay people you can almost guarantee that they don't know too many.
"These are the prejudices that you have to challenge and break down. Emma and I decided not to get legally married until our gay friends could do the same."
Last month Australia's leading axeman, David Foster, who describes himself as "an old-fashioned bushie", surprised many by declaring his support for marriage equality.
Mr Foster, whose daughter Sally is in a same-sex relationship and is raising a child, said like any father, he wants to be able to walk his daughter down the aisle.
The original New Zealand Herald report can be found here:
http://www.nzherald.co.nz/rugby/news/article.cfm?c_id=80&objectid=10757439
The news comes the same day as the Victorian Labor Party declared support for Marriage Equality at their State Conference details here:
http://www.nzherald.co.nz/rugby/news/article.cfm?c_id=80&objectid=10757439
• Monday:SA Liberal Leader is second Coalition leader to back marriage equality
South Australian Liberal Party Leader, Isobel Redmond, has become the second State Coalition Leader to declare support for marriage equality.
In response to support for marriage equality from SA Premier, Mike Rann, Ms Redmond has expressed her own support for the reform (details here: t.ymlp289.com/wbyavaumyqadaebsadayubq/click.php)
Ms Redmond joins fellow conservative and Queensland Liberal National Leader, Campbell Newman, in supporting same-sex marriage (details here: http://www.brisbanetimes.com.au/queensland/newman-backs-gay-marriage–but-forget-about-law-changes-20110417-1djbk.html).
Australian Marriage Equality National Convener, Alex Greenwich, welcomed Ms Redmond's support saying it shows leaders on all sides of politics are opening their hearts and minds to equality.
"Increasing support for marriage equality from conservative leaders shows this is not a political issue but a human issue", Mr Greenwich said.
"Australians are increasingly embracing the importance of marriage equality, and it means a lot to same-sex couples and our families that conservative leaders are now sharing this view".
Mr Greenwich said Ms Redmond joins British Conservative Prime Minister, David Cameron, and US Republican former Vice President, Dick Cheney, who have both recently declared support for marriage equality.
"Conservative leaders are increasingly aware marriage equality is not a political football or a wedge issue but something that is important to real families living who are simply asking for equality".
David Cameron's statement can be found here: http://www.australianmarriageequality.com/wp/2011/10/06/british-pm-backs-gay-marriage-gillard-abbott-out-of-touch-with-global-counterparts-and-australians/
Dick Cheney's statement can be found here: http://www.nydailynews.com/news/politics/2011/09/14/2011-09-14_dick_cheney_former_vice_president_on_gay_marriage_on_the_view_i_dont_have_a_prob.html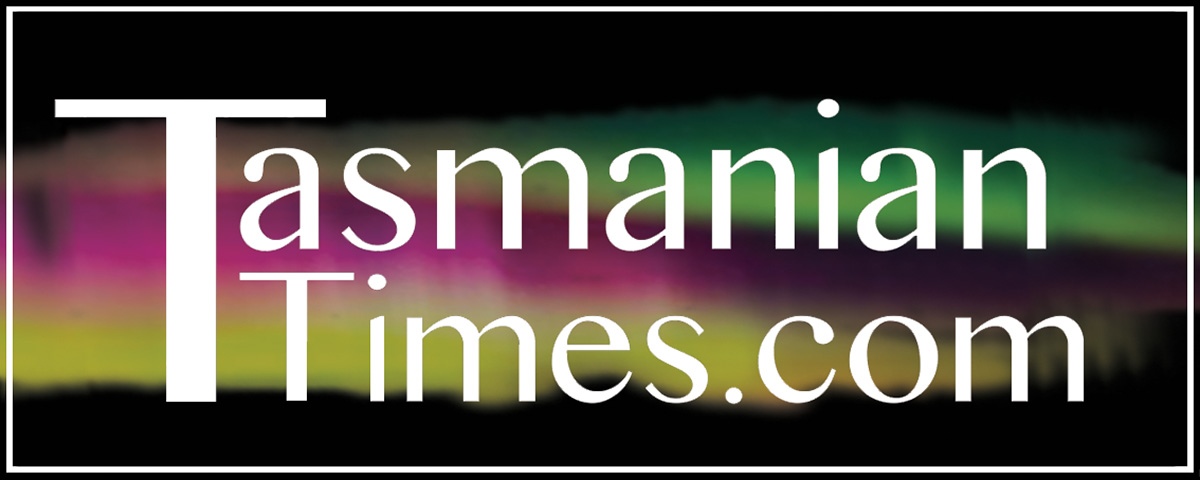 Author Credits: [show_post_categories parent="no" parentcategory="writers" show = "category" hyperlink="yes"]