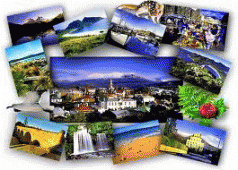 "Tasmania, and Tasmanians, should stop cutting down trees & digging stuff up, and develop tourism, particularly eco-tourism, to employ those whose jobs are lost to environment-friendly policies" seems to be a fair expression of an oft-asserted claim by The Greens and their supporters.
But is it realistic? Feasible? Achievable?
Essentially, there are two kinds of tourism serving two quite distinct markets: cultural / heritage tourism and R&R tourism.
Cultural / heritage tourism, including eco-tourism and adventure or Xtreme tourism, pulls travellers to places like Paris & Venice, Machu Picchu & the Pyramids, the Highlands of Scotland & the jungles of the Amazon, Stonehenge & Great Zimbabwe, Yosemite & Kruger national parks, Britain's stately homes, the chateaux of the Loire, Raj-era princely palaces in India & Tuscan hill towns.
Relaxation and entertainment tourism will attract visitors to Las Vegas and the increasing number of Disneylands, Hollywood & the Riviera, to Aspen & St Moritz, and to various Coasts from the Costa Brava through Surfers Paradise to Acapulco & Copacabana & Goa & Kuta & Phuket to La Jolla SD.
Pull factors here include some or all of sun, sand, surf, and snow, as well as, to a greater or lesser degree, that other eternal s-letter attraction. But especially sun.
Now the Big Question for anyone talking up 'Tasmanian Tourism Leading the World': what world-beaters, or even world-equals, have we got to offer?
You're cultured Europeans interested in visiting pre-historic sites, and you logon to, say –
http://en.wikipedia.org/wiki/List_of_archaeological_sites_sorted_by_country
and you are faced with a choice: Stonehenge or the Brighton bypass diggings.
Or you're cultured North Americans deciding between Britain's stately homes and the chateaux of the Loire or our three-and-a-half Georgian villages and couple of convict-built bridges.
Or you are a Melburnian family looking to spend some time away from the cold & rain in the mid-winter school holidays: sun on Queensland's Sunshine Coast or more cold & rain on our Bass Coast?
Or you're cashed-up, energetic foreigners and it's hiking you want: pick one from America's Colorado Trail, Germany's Black Forest hikes, Britain's Hadrian's Wall Path, Italy's Lake Como Wayfarers Trail – or our Cradle Mountain-Lake St Clair National Park track?
Or you're into extreme tourism, which Wikipedia reports as "a growing business in the countries of the former Soviet Union (Russia, Ukraine, Azerbaijan, etc.) and in South American countries like Peru, Chile and Argentina. The mountainous and rugged terrain of northern Pakistan has also developed into a popular extreme tourism location".
So what's to stop it becoming a "growing business" here – p'raps a few decades as a penal colony is small beer compared with Russia's long history of tyrannical oppression, or maybe our puny Mt Ossa at 1617m being a mere hillock to the peaks of the Himalayas, the Andes and the Caucasus?
Is it that we just don't have it? We just don't measure up?
Because they're not picking us, judging from "TASMANIA'S national parks are suffering from a slump in visitor numbers . . . over a six-year period from 2004-05, Cradle Mountain had a 12.4 per cent drop in numbers, Lake St Clair had a 24 per cent drop, Mount Field was down by 18.5 per cent and Maria Island numbers were down by an alarming 43.5 per cent" in –
http://www.examiner.com.au/news/local/news/environment/visitors-shun-national-parks/2243469.aspx
Or you're traditional backpackers on the cheap, do you straightaway think "Tasmania"?
Not if this is accurate: "TASMANIA'S backpacker industry is on the slide at a time when backpacker visitors to Australia are increasing" in –
http://www.themercury.com.au/article/2010/11/14/185901_travel.html
Or is it ruins which turn you on? Well, prioritise the following: the Valley of the Kings, Ephesus, the Flavian Amphitheatre, the Great Wall, Machu Picchu, Mohenjo Daro, – or the ruins of a 19th century penitentiary at Port Arthur.
Is it the reality that we are too far away from where tourists come from, that we don't have what they want, that they have to bypass so many better destinations en route?
And is this mooted 'tourism future' just another manifestation of our cargo cult mindset? Build it and they will come and look, walk, jump, view, gawk, laze, paddle, swim, and above all – pay?
NB: none of the above is meant to in any way diss the efforts and enterprise of our tourism operators, or to pass any moral or other value judgements on any type of law-abiding tourism.
And the writer has enjoyed many features of Tasmanian tourism over the last four decades.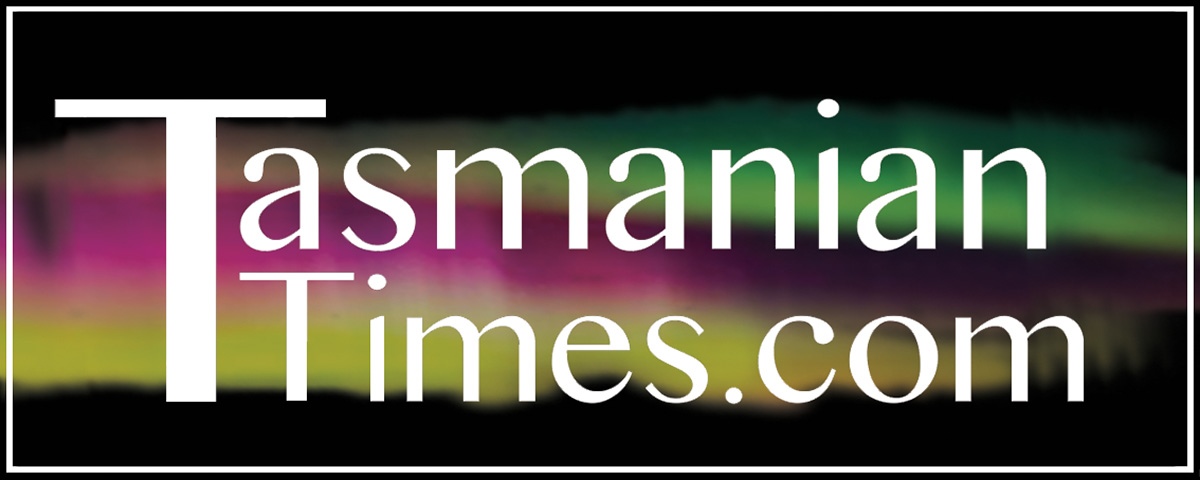 Author Credits: [show_post_categories parent="no" parentcategory="writers" show = "category" hyperlink="yes"]