Junction Arts Festival (24-28 August 2011) announces its 2011 Festival Program of performances and events, and the free public Opening Reception on Wednesday 24 August, 6pm, at The Junc Room in Civic Square, Launceston. All are welcome.
For immediate release
Launceston TAS, 3 August 2011 – The Junction Arts Festival is pleased to announce its 2011 Festival Program with over 50 FREE performances and events. Visit the Festival's newly launched website at: www.junctionartsfestival.com.au for a complete list of programs, and check out JAF LIVE to share photos, videos, comments and tweets, and get involved.
The Junction Arts Festival (JAF) is an annual multi-arts festival featuring playful, interactive and ambitious contemporary live performance, theatre, visual and media arts, literature, music and dance by leading local, national and international artists. JAF focuses on presenting participatory works that invite audiences to become active participants and collaborators, as well as site-specific performances and installations that transform the city.
This year's Festival features the Australian Premiere and international artist residency with the UK performance company Search Party. In their work, Search Party vs Launceston, Search Party challenges the people of Launceston to a three-day marathon game of table tennis. Get your game on, Launceston, and get ready to play! Search Party vs. borrows the notion of team from sport to examine connections between the personal and the geographic, exploring ideas of community, place and belonging, and is part of their ongoing research into sport and performance. While on their residency, Search Party will lead an artists' workshop and undertake research to present at the 2012 Festival.
Back by popular demand is The Junc Room, THE place to enjoy music and cabaret, featuring a hot and eclectic program, including: Resident DJ: DJ Kashishi, Transylvanian Gypsy Kings, The Lawless Quartet, Vardos, Heel Toe Express, DJ Adams, Younger Dryas, Guthrie, Flap!, Charles Du Cane, UTAS Community Wind Ensemble, Hip-Hop under the Big-Top, Slipstream Circus, The Barons of Tang, The Cubas, Mic Attard and Katy Humphries, Mal Webb, The Staynes, the Chordwainers, Chicada, and special guests. Unwind with friends, and enjoy great food by local restaurant Fresh on Charles, and sample Tasmanian wine, beer, coffee and hot chocolate.
Three top-end ticketed theatre shows highlight the best in live performance, variety and new media:
Barry Morgan's back with Barry Morgan's World of Organs sharing the joy of the organ, and ready to delight and entertain audiences with the Golden Syrup sounds of his 1981 Hammond Aurora Classic. Sit back, relax and be swept away; award-winning Elbow Room challenge themselves and their audiences to imagine just what a night out at the theatre can be, in their acclaimed performance There; and finally, in Error_In_Time(), Nancy Mauro-Flude explores the intimate workings of computer/human interfaces, surveillance and social media.
For the curious interested in experiencing Launceston through a different lens, Seek: Launceston, part scavenger hunt, part spectacle, gets participants investigating Launceston in search of hidden gems, entertaining passers-by on the way; ABC Open's Your Favourite Place workshop takes participants around the CBD in search of favourite places and teaches participants how to make a time-lapsed video; the Streets Alive Art Trail takes audiences off the main street and into the laneways to find installations; Jim Coad's Video Architecture reinterprets Launceston's façades through large-scale projections and live video manipulations; and take it all in on the Performance Bus – Junction Arts Festival takes over Launceston's free Tiger Bus with live opera, music ensembles and a brass band!
Need a well-crafted love letter? A team of novelists, poets, and journalists as part of the Tas Writers' Centre's Letter Writing Service will be at the ready to help draft your letters; Lazlo Steigenberger brings audiences closer to understanding the universe and our place on earth, or soon to be off it – in an experience in time and space that you'll never forget!; and Dan Koop from DJK International will hand-deliver your Wish We Were Here postcard messages to anyone in Launceston – it's time to reconnect.
For the adventurous performer, So You Think You Can Interpretive Dance, a Junction Arts Festival collaboration with Stompin, invites audience members to come on stage and interpretive dance their heart out – a team of local judges hail the winner; Cameron Hindrum's Poetry Slam returns to give audiences the chance to share their poems and win a spot at the State Finals; while Community Jams invites musicians to BYO instruments and jam.
Top events for kids! JAF's first show for babies by renowned Melbourne-based Polyglot Theatre, How High The Sky invites babies under 12 months and their families into a multi-sensory experience of lightness and dream-like images and sounds; Inflatable Whale by Mark Cuthbertson – a life-size 27m long inflatable blue whale, the world's largest creature – roams around Launceston; and visit the local library to see and hear Sonja Hindrum's Talking Skirt (Prototype) – a wearable skirt that when activated by touch plays a recording of an author reading their poem.
Finally, for those who would rather sit back and relax while others perform; Tasdance and Malcolm McMillan join forces with students from City Campus to present a collaborative dance work-in-progress; The White Box Experiment sees four local artists (Vika Emma Fifita, Josh Foley, Peter McGeachy, and Peter Sly, along with Castlemaine artist Helen Kelly) create an experimental laboratory – watch their artist studio transform during the Festival; and for those who love Mozart, there's the Clarinet Concerto Relay, an opportunity to listen to a team of clarinettists take on Mozart's Clarinet Concerto in A Major, K.622, relay style.
Workshops to get your hands dirty! Crocheted Chocolate, an installation of delectable treats crocheted by a team of participants from across the state; and the Wild Willow Café Workshop – an opportunity to build your own willow furniture, then show it off to your friends at the Wild Wilow Café – the Festival's daytime hub with coffee, and great food by Fresh on Charles.
JAF is pleased to offer a range of ways to get involved. There are numerous ways for locals to participate as collaborators and performers in a number of performances. As well, there are also opportunities for volunteers and interns to gain first-hand experience working inside an international festival, network and talk to artists, and meet new friends. Volunteers receive discounts on tickets and more.
For more information on how you can get involved in workshops or volunteering, contact the Festival Office at +61 (0)3 6331 1309 or visit www.junctionartsfestival.com.au/getinvolved.
The 2011 Junction Arts Festival is funded by the generous support of our Presenting Partners, Tasmanian Regional Arts, the Government of Tasmania through Events Tasmania, and Launceston City Council; Funding Partners, the Winifred D. Booth Charitable Trust, Tasmanian Community Fund, and the Salamanca Arts Centre, HyPe program; Media Partners, LUMINA, ABC Northern Tasmania, The Examiner, Southern Cross, and Sauce; and Supporting Partners, Effective Naturally, Flying Colours, Telstra, Optomeyes, Ninth Island Tasmania, CityProm, think big printing, Kids Paradise, TASCO, Launceston Airport, Fresh on Charles, Europcar and Australian Business Arts Foundation (ABAF). Junction Arts Festival is supported by the Tasmanian Premier's Arts Partnership Fund, a three way partnership between AbaF, Arts Tasmania and Corporate partner Veolia Environmental Services.
To purchase tickets call the Launceston Travel Information Centre on 1800 651 827 (free call) or visit www.visitlauncestontamar.com.au or www.junctionartsfestival.com.au/tickets for details.
Junction Arts Festival, 24-28 August 2011
Launceston, Tasmania, Australia
www.junctionartsfestival.com.au
Follow us on:
Facebook www.facebook.com/JunctionArtsFestival
Twitter http://twitter.com/#!/JunctionArtsFes
hashtag: #JAF11
YouTube www.youtube.com/junctionartsfestival
Flickr www.flickr.com/photos/junctionartsfestival
– 30 –
Information and Media Contact:
Melanie Kershaw, Marketing Manager
melanie@junctionartsfestival.com.au
+61 (0)418 126 286
Notes for editors – feature projects
The Junc Room, A Hot Club for a cold night!
For five days and nights watch the City come alive. Set in the heart of Launceston's Civic Square, The Junc Room is the place to enjoy music, cabaret, dance, and more. The Junc Room was a smash hit at last year's Festival with thousands of people passing through the boutique circus Big Top. As the Festival Club, The Junc Room features a hot and eclectic music program, with some of Australia's finest variety and physical performers. Unwind with friends, and enjoy great food by local restaurant Fresh on Charles, and sample Tasmanian wine, beer, coffee and hot chocolate.
Search Party vs. Launceston, Search Party
Search Party is throwing down the gauntlet. They challenge you, the people of Launceston, to a marathon game of Table Tennis. The people of Launceston are invited to compete against Search Party: to represent Launceston and join the team, and to support each other through thick and thin. Crowds are invited to become fans, sing, chant, wear your hearts on your sleeves, and take your tops off and swing them round your heads. Search Party have already beaten Bristol, Leeds, Lincoln, Kuopio and Barking & Dagenham, drawn against Plymouth and lost to Battersea, Camberwell, Derby and Newcastle. Will Launceston win or lose? It's in your hands. FREE.
How High The Sky, Polyglot Theatre
An immersive theatrical experience for babies under 12 months and their carers, that takes baby and adult into a multi-sensory experience of lightness and dream-like images and sounds. In an environment that continually shifts and transforms, altering atmosphere and intention, the work explores the role of a baby as a unique element in theatrical space, inviting adult reflection of a baby's unique view of the world.
Ticketed Shows
Barry Morgan's World of Organs, Barry Morgan
Fresh from adoring Melbourne Comedy Festival and Adelaide Fringe audiences, the fast-becoming-a-celebrity organ salesman Barry Morgan is packing up his Toyota Crown and heading to Launceston. Barry is the owner and proprietor of the now world famous 'World of Organs Super Store' in the beautiful Sunnyside Mall in Adelaide. When he's not busy giving the public the best organ deals in town, you can catch him performing live; sharing the joy of the organ. Barry Morgan will delight and entertain with the Golden Syrup sounds of his 1981 Hammond Aurora Classic. Sit back, relax and be swept away by the mesmerising power of Barry's Zither Arpeggiator, his Fascinating Fingers and his celebrated One Finger Method.
There, Elbow Room
In this hugely entertaining and award winning production Elbow Room challenge themselves and their audiences to imagine just what a night out at the theatre can be. Drawing on their extensive stage and screen credits the performers play with the imagined expectations of the audience – as well as their own – in the course of this strikingly original and brilliant work. Winner Adelaide Fringe Touring Award for Best Performance, Melbourne Fringe Festival 2008.
Error_In_Time(), Nancy Mauro-Flude
Error_in_Time(), is a new performance by Hobart-based electronic artist Nancy Mauro-Flude. Our computers know us more intimately than lovers—but this is a lopsided relationship. Behind their user-friendly facades, what do we know of the operating systems that drive our daily fix? What happens inside "geek space"? Nancy Mauro-Flude gives compelling insight into geek space from the perspective of a female media hacker. Error_in_Time() uses sound, literature, performance and live code manipulations to explore the intimate workings of computer/human interfaces, surveillance and social media.
Projects
Seek: Launceston
Are you game? Part scavenger hunt, part public performance, and part spectacle, this interactive journey will engage, challenge and inspire participants as they explore and experience Launceston's CBD like never before.
Inflatable Whale, Mark Cuthbertson
Inflatable artist Mark Cuthbertson worked with members of the Portland community to create this full sized inflatable whale: a 27-metre behemoth. Visit with friends and family and appreciate the stunning size of these magnificent creatures.
Wild Willow Café, Basket Makers of Tasmania
Back by popular demand, the Wild Willow Café is a fully functioning café made entirely of furniture created from Wild Willow Tree branches, and produced through a series of workshops across Tasmania as part of the Festival.
Wish We Were Here, Dan Koop
We send millions of SMSs and emails daily, yet still feel distant from those nearby. During the Festival Dan from DJK International will hand-deliver your Wish We Were Here postcard messages to anyone in Launceston.
Lazlo Steigenberger
For a scientific approach to the earth and our place on it, or soon to be off it, attend Lazlo Steigenberger's world-renowned Planetarium Lectures of Insight at the most spectacular place in the world: the Planetarium. Experience the universe like you've never before. Attend Sunrise and Sunset, commentated by Lazlo, an experience in time and space that you'll never forget.
So You Think You Can Interpretive Dance, Junction Arts Festival with Stompin
Sure to be a huge hit, this is the dance competition for anyone who has ever found themselves boogying at a party and thought "I should be on stage!" See competitors busting their interpretive dance moves to a crowd sourced selection of great overblown tracks.
ABC Open
Through their Photobooth, Storytelling Tent, and My Favourite Space projects, ABC Open invites participants to share stories, photos and videos of their own experiences. ABC Open Air Cinema will screen a selection of videos made by local contributors to ABC Open's video projects.
Letter Writing Service, Tas Writers' Centre
Need a well crafted love letter? Have something you want to say to your nearest and dearest? A team of leading novelists, poets, and journalists from across Tasmania, set up in cafés with typewriters, stationery, and a variety of pens and quills are ready to help audience members compose letters and notes and write on your behalf. They're ready and waiting.
Video Architecture, Jim Coad
Jim Coad brings his large-scale projections, live camera feeds and video overlays to Launceston, transforming architecture, recreating and reimagining the City.
The White Box Experiment
The White Box Experiment invites local artists and painters to create an experimental laboratory and relaxed environment that both mimics and plays with traditional notions of the artist's studio.
Crocheted Chocolate, Margaret Barlow
An open, participatory project, Crocheted Chocolate invites a team of crafters from across the country to knit and crochet hundreds of tiny chocolates, biscuits, truffles and other such delectable items. Installed in shop-front windows in the CBD, the tasty treats displayed for all to see and feast, with afterhours viewing through the shop front windows.
Performance Bus
The Junction Arts Festival takes over the Tiger Bus with live opera, intriguing music ensembles and a brass band! Musicians and singers entertain Launcestonians as they make their way to work or on their daily errands.
Community Jams
The Junction Arts Festival launches its first series of Community Jams, designed for strangers to meet and play music together. Community Jams invites local musicians to rock up with their favourite carry-on instrument and jam with leaders of the local music scene and special guests from The Junc Room's music program, including Heel Toe Express.
The Mozart Clarinet Concerto Relay, Karlin Love
Mozart's Clarinet Concerto in A Major, K.622 is one of the best-loved classical works of all time. But for clarinettists, the only problem with it is that there is room for only one soloist. Join us for desserts, Viennese style, as our team of clarinettists takes on the Concerto, RELAY style.
Talking Skirt (Prototype), Sonja Hindrum
Sonja Hindrum's Talking Skirt (Prototype) explores how we communicate through textiles and what we wear. Made of 32 one-metre-long pin-tucks, 77 metres of conductive thread, 16 metres of stainless steel and new and recycled technology, Hindrum has created a wearable skirt that is activated by touch.
Tasdance Malcolm McMillan Residency, Tasdance
Tasdance and well-known dancer and choreographer, Malcolm McMillan, spent three weeks in July as resident artist working with five arts-inspired students from the City Campus of the Northern Vocational School, at Inveresk. This open performance is the culmination of their work together.
Poetry Slam, Cameron Hindrum
The Junction Arts Festival's Poetry Slam is BACK, and held this year in conjunction with the 2011 Australian Poetry Slam. Fast, competitive and loud performance poetry at its very best!
Streets Alive Arts Trail and Fashion Show
Follow the Streets Alive Arts Trail as it transforms unexpected spaces across Launceston's CBD with sculptural installations created out of recycled and upcycled materials, and attend their Fashion Show.
www.junctionartsfestival.com.au
Phone +61 (0)3 6331 1309 Email info@junctionartsfestival.com.au
Office Albert Hall, 45 Tamar Street, Launceston Tasmania 7250 Australia
Post PO Box 898, Launceston Tasmania 7250 Australia
Junction Arts Festival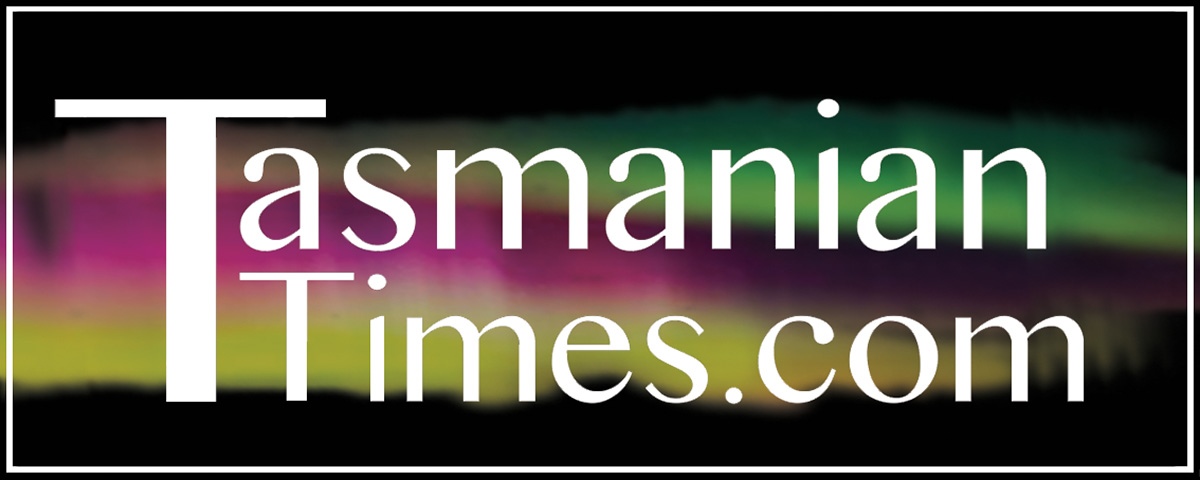 Author Credits: [show_post_categories parent="no" parentcategory="writers" show = "category" hyperlink="yes"]