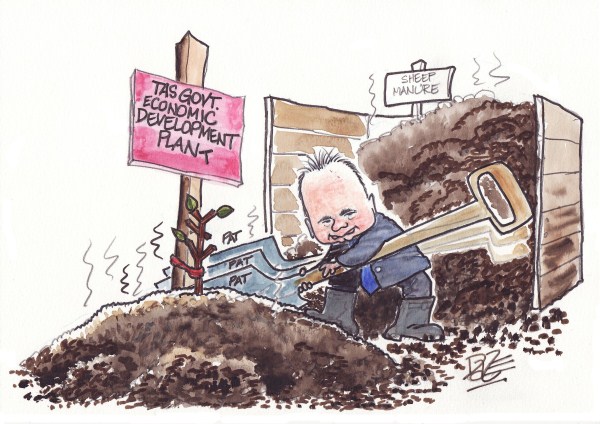 David (O')Byrne is an artist, musician and Tasmanian Labor politician. He has been inducted into the Rock and Roll Hall of Fame, but not yet into the ALP Leader Rolling Hall of Fame.
(O')Byrne could play the guitar, accordion and violin before he was born in Launceston in 1969, owing to a previous birth in Dumbbartlett, Scotland in 1952. Being an adolescent toddler gave him a unique perspective that expressed itself through a passion for the arts and oblique songwriting. He formed the band Talking Heads when he was six years old, producing groundbreaking work such as "More Songs About Buildings and Infrastructure" and "Stop Making Sense", which was adopted as ALP policy in 2010.
He prefixed the "O" to his name in homage to his hero Barack Obama and to bring his surname in line with that of his sister, Michelle O'Byrne. Contrary to popular belief, (O')Byrne is a tall man who wears an oversized suit on stage to make himself appear diminished. He has appeared on the ABC's "The Collectors" showing off the vast array of Short Man jokes he has garnered over the years, including David Bartlett's witty "I'm going to make you a mini-ster" and the evergreen:
Constituent: "It's about time you stood up for Franklin"
(O')Byrne: "I AM standing up!"
According to former band mate Tina Weymouth, (O')Byrne is left handed yet plays guitar with his right hand. Similarly, he serves in a government with ambidextrous values.
Since the demise of Talking Heads (O')Byrne has collaborated with self proclaimed "non-musician" and popularly acclaimed "non-politician" Bryan greEno. Their Obama inspired album "My Life with the Ghost of Bush" was applauded for groundbreaking use of samples. (O')Byrne later expanded on this by sampling Obama's catch phrase and campaign strategies on the hustings in 2010.
(O')Byrne embraced the Arts' portfolio in 2010, only to have it wrested from him later that year. His passion for the arts is legendary. "I love those short, independent films they show on WIN every Saturday at 6.30. That cinema verite style always inspires me. Was it Godard who said that cinema was a man getting struck in the goolies at 24 frames per second?"
He rejects rumours that he longs to be the next ALP leader and Premier of Tasmania. "I just want what the Arts' Minister's having", he asserts.
Tasmania's Saviour? on You Tube HERE:
• All Bio- Morphs on Lin Thorp, Mr Aird, Kerry O'Brien, Paul Hogan, Doug Parkinson, Brett Whiteley:
HERE
• Earlier on Tasmanian Times:
Will Lara be drowned in The Spill. Michael Field warns of Disunity
David and Lara's Economic Plan for Tasmania: Planning a strong and unique economy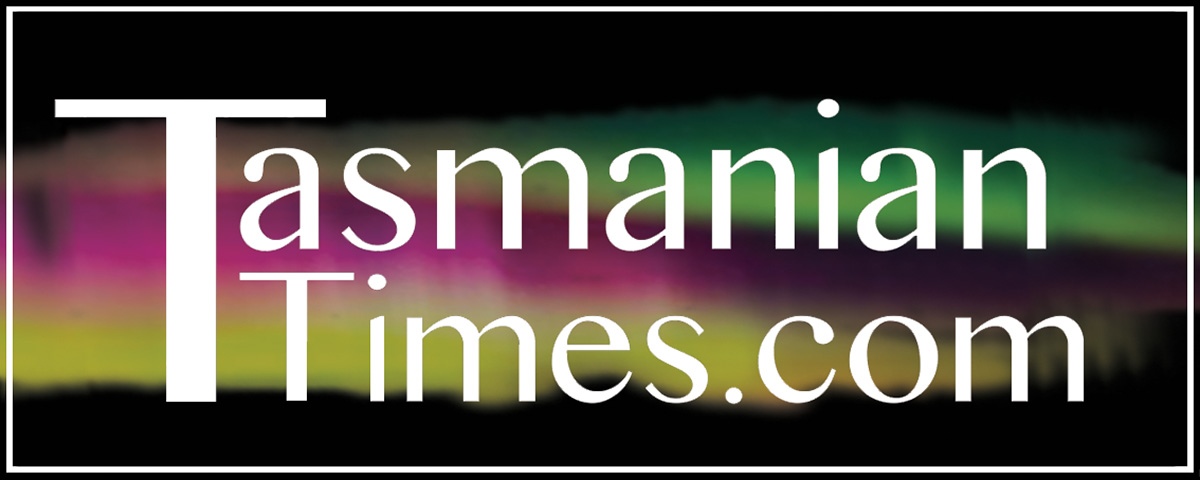 Author Credits: [show_post_categories parent="no" parentcategory="writers" show = "category" hyperlink="yes"]