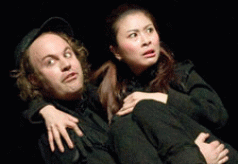 WHEN THE PICTURES CAME
Terrapin Puppet Theatre and The Children's Art Theatre of China Welfare Institute
The Playhouse Theatre, Hobart
April 1st
It's hard to pitch a show for family audiences – communicating your ideas to small children through to their adult companions is always a challenge- especially when you add the cross-cultural and language factors associated with Terrapin Puppet Theatre's "When the Pictures Came ", which is a Hobart – Shanghai co-production.
Add the complexities of "digital puppetry" , animation and live character-based clowning as chosen storytelling mediums, and you get a very challenging mix, which, more often than not in this case, borders on chaos rather than clarity.
This beautifully designed and slickly executed show begins with a playful introduction as a Chinese and an Australian performer speak alternately in their own language – and objects and animations fly and float through space.
But when the box they bring on stage reveals a strange and threatening sci-fi machine, we step into a confused and surreal world of four ugly narcissistic clowns who are never clearly defined and seem perpetually stuck in a state of fear and chaotic babbling.
Whilst their slapstick evokes some laughter, their continuous argument slowly escalates to unbearable screaming, which only subsides with the unexplained appearance on stage of a huge white screen … thank goodness!
This magical screen then transforms them into to startling colourful cartoon animations of themselves, and here some of the most beautiful and satisfying moments of the show are evoked :- a coyote flies out of the strong man's mouth, the opera singer's head is disconnected from her body to be thrown physically through the screen and out the other side, an animated bird flies across the screen dropping real feathers onto the stage, and the ugly clown characters are transformed into their happy, better selves.
However, all too soon we are back to the reality of the nasty machine and the live characters on stage trying to overwhelm it.
There are some extremely beautiful and entertaining moments and endless great ideas in When the Pictures Came … maybe too many ideas.

POXED
The Tasmanian Theatre Company
Backspace Theatre, Hobart
From April 1st
The true story of Lady Mary Montague, a strong, independent 18th century woman who bravely pioneered the vaccination of children against smallpox, is a certainly fascinating one. However I was greatly underwhelmed and frustrated by the Tasmanian Theatre Company's production of Stella Kent's play at the Backspace on Saturday night. For that strong and strident woman and her dramatic story were almost lost amongst the endless details of petty argument and gossip of a group of self indulgent and largely uninteresting characters.
Whilst Melissa King as Lady Mary and Guy Hooper as the ridiculous Colley Cibber gave fine performances, even they struggled to lift the story above the tedium of a boring costume drama, as the interesting action seemed always to be sidelined or glossed over.
So, Mary's time in Constantinople, with the orphan children and her own child, as well as her championing of the radical medical procedure against the odds were only ever spoken about and never seen on stage. Meanwhile, the most unlikeable Alexander Pope and his relationship with Mary, dominate the first half of the story ad nauseum.
Perhaps it's the nature of historical drama, with its basis in academic research, that leads the script to get lost in the details, and Director Jillian Keiley's use of shadow puppetry silhouettes an inspired way of dealing with some of this material.
Similarly, the clever set-up of the play-within-a-play allowed for the development of a great comic character in Colley Cibber, who as a hack playwright and the "worst Poet Laureate ever appointed" was able to step in and out of the action, with wit, ridiculous flourishes and great melodrama.
The slowly drawn development of Cibbber's deep and generous friendship with Lady Mary enacted with great subtlety by Hooper was the true highlight of the play.
Both reviews by Gai Anderson
This review is originally published by the Write Response blog team: an independent team of Tasmanian writers have united to create WriteResponse, a platform to review all types of art and creative endeavour.
Visit the WriteResponse Blog. Linked to http://writeresponse.blogspot.com/ HERE: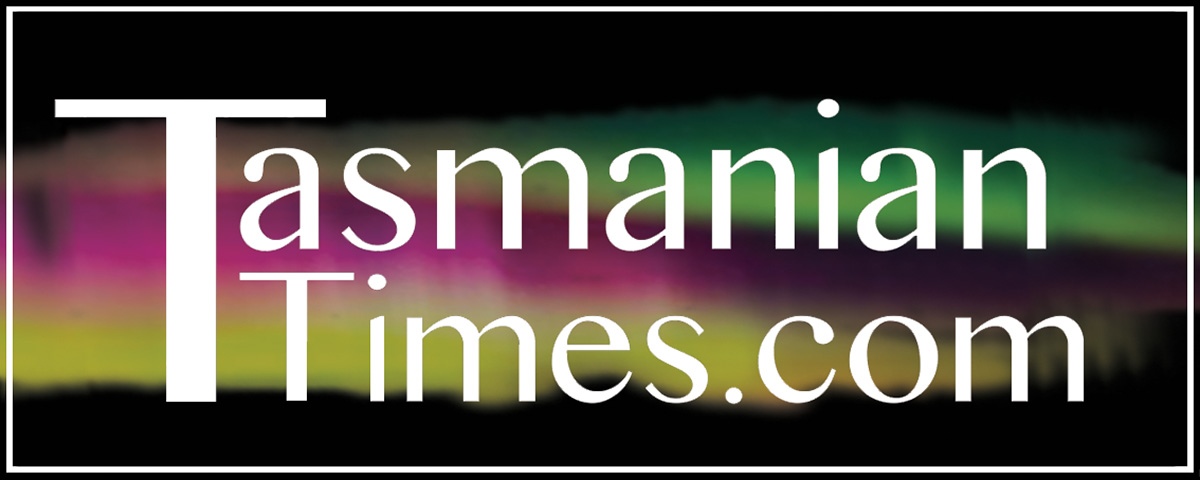 Author Credits: [show_post_categories parent="no" parentcategory="writers" show = "category" hyperlink="yes"]