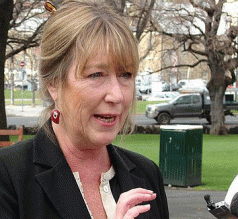 SUSTAINED public and political pressure today forced Police, Education and Children's Minister Lin Thorp into making a humiliating apology to her political rival.
At a hastily organised press conference this afternoon in Hobart, Premier Lara Giddings and Ms Thorp both apologised to independent candidate for the Upper House seat of Rumney, Paul Mason.
Eight days ago, Ms Thorp revealed on national radio that Mr Mason had come fourth out of five applicants when he unsuccessfully re-applied for his job as Tasmania's independent Children's Commissioner last year.
"I really wish I hadn't said what I did; on reflection I have apologised," Ms Thorp said this afternoon
"I'd like to think this is now the end of it."
Mr Mason is now running against Ms Thorp at the May 7 election as an independent Legislative Council candidate for Rumney in south-east Tasmania
The Premier said this afternoon that, after a discussion with Ms Thorp, they both believed it was appropriate to offer an apology to Mr Mason for the minister's disclosure of the confidential job selection details,
Ms Giddings said both she and Mr Thorp had "learnt lessons" from the past few days after sustained "community concern" about Ms Thorp's actions.
But she stood by her previous belief that Ms Thorp had not breached the ministerial code of conduct that prevents MPs revealing or using confidential information obtained in the course of their work for personal gain.
Lara Giddings, MP
Premier
Lin Thorp, MLC
Minister for Children
Friday, 1 April 2011
Apology to Paul Mason
The Minister for Children, Lin Thorp, today conceded her error in revealing confidential information about the selection process for the position of Commissioner for Children.
Ms Thorp said she met with Premier, Lara Giddings, and together they agreed an apology to former Commissioner, Paul Mason was needed.
Ms Thorp personally contacted Mr Mason in a phone call this afternoon.
"Over the past week, I have had time to reflect on the comment I made whilst defending the integrity of the selection panel and process," Ms Thorp said.
"I acknowledge that I should not have revealed selection report details.
The Premier, Lara Giddings, today welcomed the apology, saying the Tasmanian public expected a high level of conduct from its elected representatives.
"Clearly the public expect that information provided in a job application process is confidential and in that respect, Ms Thorp erred in judgement by revealing private information.
"They also expect that when Ministers step over the line, they apologise.
"I am pleased this apology has now been provided and graciously accepted by Mr Mason.
"Last week I took advice on this issue from my Department, in consultation with the Solicitor General, and based on this, I formed the view that Ms Thorp did not breach the Ministerial Code of Conduct," Ms Giddings said.
"I reached this view because I did not believe Ms Thorp had acted for personal gain, as defined in the Ministerial Code of Conduct.
"Ms Thorp was acting in her professional capacity as Minister for Children, defending an independent selection process that has come under sustained criticism.
"There has been a high degree of public interest in matters surrounding the appointment of the Commissioner for Children and the information Ms Thorp provided was factually correct.
"I accept however, that disclosing confidential information about a selection process is contrary to normal practice and I believe the only appropriate action is for an apology to have been provided to Mr Mason."
• Sue Neales, Mercury comment:
…
What took place in Balmain was an age-old tactic often used by skilled political operatives, known as having a "stooge" or "Trojan horse" candidate in the electoral race.
Simply, when a party is concerned about losing its sitting member in a seat that looks like going down to the wire, a seasoned trick is to put up another candidate covertly, who has links or similarities to your own party but who may appeal to a few different voters.
Effectively, this takes votes away from serious rival candidates …
…
Education, Police and Children's Minister Lin Thorp is desperate to win a third six-year term in Rumney.
Pitted against her is high-profile independent candidate and former Children's Commissioner Paul Mason.
He is adamant he is not challenging Thorp out of any misplaced sense of revenge at not being reappointed to his statutory position last year, or because he wants the Children's Minister personally gone over recent child protection scandals.
Nominally also running as an independent is former police commander Tony Mulder.
But as a former Liberal Party candidate at the 2010 state elections for the Lower House seat of Franklin, who still retains his Liberal party membership, Mr Mulder is probably independent in name only.
Certainly his posters and signs sprouting around the Rumney suburbs of Rokeby, Lauderdale and Seven Mile Beach would appear to attest to Mr Mulder's mixed loyalties, with only duct and gaffer tape covering the Liberal Party logos on Mr Mulder's recycled posters making the difference between his Liberal and independent roots.
For the Greens, Penelope Ann, a local tourist operator who also works for the Greens party office, is running for Rumney, after having been a Franklin candidate before in 2010
But it is Cate Clark, the third independent candidate who has put her hand up for the Rumney race, who makes it impossible not to draw potential parallels with the Labor party's tactics in Balmain last weekend. Ms Clark is a member of Hobart's best-known Labor family clan, the Browns. Her sister is the leading light and factional power figure in Tasmania's Labor Left, federal Senator Carol Brown, while her cousin is former state Upper House member Allison Ritchie.
Her great-grandmother Mary Butler was a founding member of the Hobart branch of the Australian Labor Party while her uncle, Leo Brown, is a former Tasmanian state ALP president.
Ms Clark, a mother of four from Warrane, remained an ALP member herself until resigning in February.
Yet Ms Clark is adamant she is no Labor stooge or Trojan horse, running to give the embattled Ms Thorp a helping hand. She maintains she left the Labor Party because she was totally fed up with the Tasmanian Labor Government and its poor direction and priorities.
She labelled the Government a "dismal disgrace," Ms Thorp an appalling minister and the Labor Party a political force that had lost its way and abandoned its battler roots.
"I hold a lot of the values that the Labor Party held many years ago, but they are not the values the Labor Party holds now," Ms Clark said last week.
"When I see elderly pensioners having to stay in bed all day to keep warm, or kids going without dinner, and the Labor Government not interested in these issues – I know it is time for me to leave the Labor Party and become an independent."
Ms Clark says she is "going it alone" in Rumney, cast off by the Labor Party and running as a lone independent underdog.
Yet, like Balmain independent Marie Sheehan, there appear some signs that all may not be as it appears.
Ms Clark already has some large and expensive printed heavy plastic banners strung around the electorate. Ms Thorp says she remains on excellent terms with Ms Clark's sister Senator Brown, who is apparently backing Thorp's bid despite blood always being thicker than water in the Brown family.
Ms Clark's nomination could prove very helpful to Ms Thorp. Unlike in 2005 when she won 51 per cent of the primary vote, it is unlikely this time Ms Thorp will win outright without a preference count.
…
• Meanwhile,
Liberals to refer O'Byrne flyer to Electoral Commissioner
Saturday 2 April 2011
The State Director of the Liberal Party in Tasmania Mr Jonathan Hawkes has written to the Tasmanian Electoral Commission to seek information on whether a flyer that Labor Minister David O'Byrne has distributed in Rumney has breached the Electoral Act .
The flyer in question –
Download scans: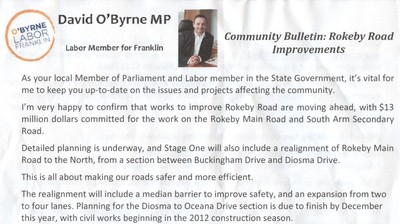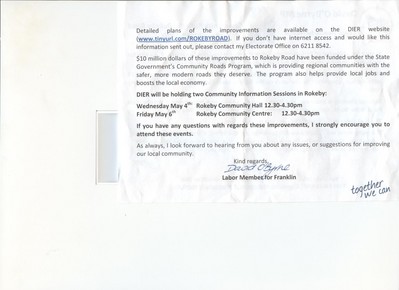 from David O'Byrne is clearly branded Labor and promotes Labor achievements. It is no accident that this was distributed in Rokeby last week, just in time to try and help his colleague Lin Thorp, who is the endorsed Labor candidate contesting the Upper House election. This quite clearly appears to be a breach of Sections158 and 159 of the Electoral Act that prohibits anyone but the candidate or his or her agent incurring expenditure in the aim of getting a candidate elected.
Further, it appears that since the Labor Party has paid for this flyer, they appear to have also breached Section 162 that says a political party cannot incur expenditure during a Legislative Council campaign which started on the 1 January this year.
"The Labor Party think they can take the voters as fools and get away with this," Mr Hawkes said.
"We have genuine concerns about David O'Byrne's flyer and that's why we are asking the Electoral Commission to have a look at it.
"The rules apply to all Parties and if David O'Byrne thinks he can get around that, well he can't.
"This is just another example of the sort of incompetence and arrogance that continually comes from this Labor-Green Government. They just can't do anything right and all Tasmanians have to suffer for it."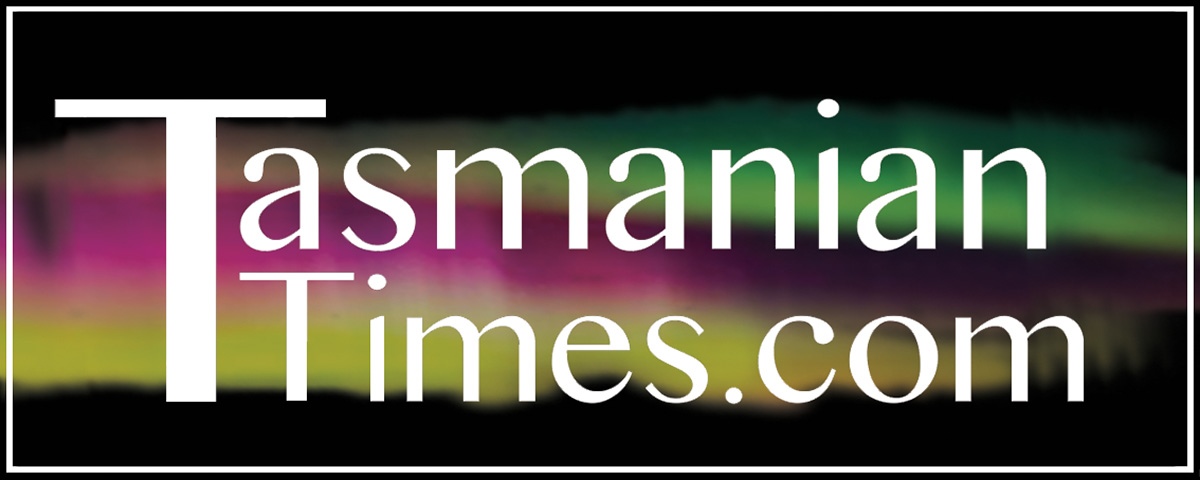 Author Credits: [show_post_categories parent="no" parentcategory="writers" show = "category" hyperlink="yes"]