The Tasmanian Greens today called on the Environment Protection Authority (EPA) to take a more proactive role in monitoring controlled burns, and to ensure that proper notification and monitoring is undertaken, given recent reports of smoke flooding the City of Burnie.
Greens Health spokesperson Paul 'Basil' O'Halloran MP said that forest burns that are unannounced, not announced properly, or undertaken with bad practice, cause a real and detrimental effect on people living in the area with respiratory complaints.
Mr O'Halloran also said that if the public couldn't receive an assurance that best practice and proper notification would be given in future, then forest burns have to be stopped to protect the health and well-being of Tasmanians.
"The EPA really need to ensure that whoever is undertaking such burn-offs that have polluted our skies recently, are identifiable. It is gobsmacking for an EPA to not be able to identify a burn source," Mr O'Halloran said.
"All burns must comply with appropriate burning practice as well as notifying locals within the burn area of the time, location and duration of a burn."
"If Tasmanians in a planned burn zone knew that it was coming and for how long, they could prepare as best they could to protect their health as best they can."
"The Greens strongly believe that if an organisation or individual is planning a burn, and couldn't ensure that that it was being undertaken with best practice with the health and well-being of locals in mind, then it simply shouldn't happen."
"With planned forestry burns still to come, action needs to be taken to ensure that Tasmanians are safe to live their lives, and the Minister for Health should request the Director of Public Health instigate a public audit of all respiratory health complaints by community members in relation to forestry burns."
"The only time Labor and Liberal come together, is on this issue. The World Health Organisation's maximum emissions of 2.5 micrograms of particulate matter in 24 hours are 25 micrograms per square metre per 25 hours. Today it peaked at 300 in the Burnie area," Mr O'Halloran said.
Earlier on Tasmanian Times: Mushroom time again
FORESTRY TASMANIA GOES ROGUE AS MINISTER LOSES CONTROL
Who is Running the Show? The Minister or FT?
Kim Booth MP
Greens Forests spokesperson
The Tasmanian Greens today called on Forests Minister, Bryan Green, to admit that Forestry Tasmania has gone rogue as it continues to road in High Conservation Value forests (HCV) despite the moratorium that was agreed to by all signatories to the Forest Principles of Agreement.
Greens Forests spokesperson Kim Booth MP said Minister Green had initially failed in his responsibilities to direct that the agreed moratorium be implemented in a reasonable time frame, and is now continuing to bow to pressure from Forestry Tasmania to allow the continued erosion of HCV forests.
"Minister Green failed to answer the question at hand and could only say how he had to do what the unions said and continue to allow Forestry Tasmania to road into and cut down HCV forests to keep the industry afloat," Mr Booth said.
"This is unacceptable in light of the agreement on a logging moratorium, which the signatories and the community were asked to accept in good faith."
"It is clear that Forestry Tasmania are now a rogue agency thumbing their nose at the Minister, all signatories, Federal Minister Burke and Mr Kelty, plus the former Premier who agreed to a moratorium on HCV forests being in place by 15 March 2011."
"That date has now passed, and while there is now a further agreement to implement the moratorium over six months, rogue agency Forestry Tasmania is flat out logging and roading in some of Tasmania's highest conservation value forests in a clear attempt to destroy not only those forests, but the principles themselves."
"it is way past time Minister Green took charge of his rogue agency and dragged them into the 21st century market reality."
"Native forest woodchipping is financially unviable and Forestry Tasmania must cease its profligate waste of public money chasing a dying industry."
"Minister Greens I being told what to do by Forestry Tasmania and it is time that he stepped up to the plate and asserted that the Department was in charge, not Forestry Tasmania."
"Minister Green must stand up and take control of Forestry Tasmania, implement the moratorium properly, and stop using third party issues as an excuse for avoiding his responsibilities."
"Tasmanians, and their forests, deserve more from the Minister. Forestry Tasmania should not be dictating public policy but the other way around," Mr Booth said.
First published: 2011-04-05 12:58 PM
FORESTRY TASMANIA 'MISTAKE' STILL STRANGLES BURNIE
Forestry Tasmania Admits Making a Mistake But Smoke Blanket Over Burnie Lingers
Paul 'Basil' O'Halloran MP
Greens Health spokesperson
The Tasmanian Greens today called on the Minister for Resources, Bryan Green, commit to a timeline to end the contentious forestry annual burns practice, after a smoke fall lingers over Burnie for a second day in a row.
Greens Health spokesperson Paul 'Basil' O'Halloran MP said that Minister Greens' comments that if people chose to live in proximity to a forest they have to accept this possible outcome, is itself, unacceptable, given the mistakes admitted to by Forestry Tasmania which resulted in Burnie's air being polluted.
"The Minister must ensure that Forestry Tasmania's burn-offs that have polluted Burnie recently, are prevented in the future," Mr O'Halloran said.
"The Minister and Forestry Tasmania need to take the issue very seriously the issue of these so-called forest regeneration burns, and they should not be undertaking the process."
"This is a practice which is not even being used in most of the developing world. The consequences of the archaic practice are clear on health, on tourism, on brand, and on agriculture."
"What distresses the Greens almost as much as the burns is the way Labor and Liberal come together in supporting this appalling practice."
"The level of small particulate in Burnie yesterday was so far above recommended health guidelines, that it was amazing that someone hasn't reported serious health impacts."
"It is embarrassing enough that our State continues to use an out-dated forestry burning practice, but for Forestry Tasmania to mess it up as wonderfully as it did yesterday in Burnie, is inexcusable," Mr O'Halloran said.
Dave Groves: • SCOOP: Forestry to sue Mother Nature for breach, HERE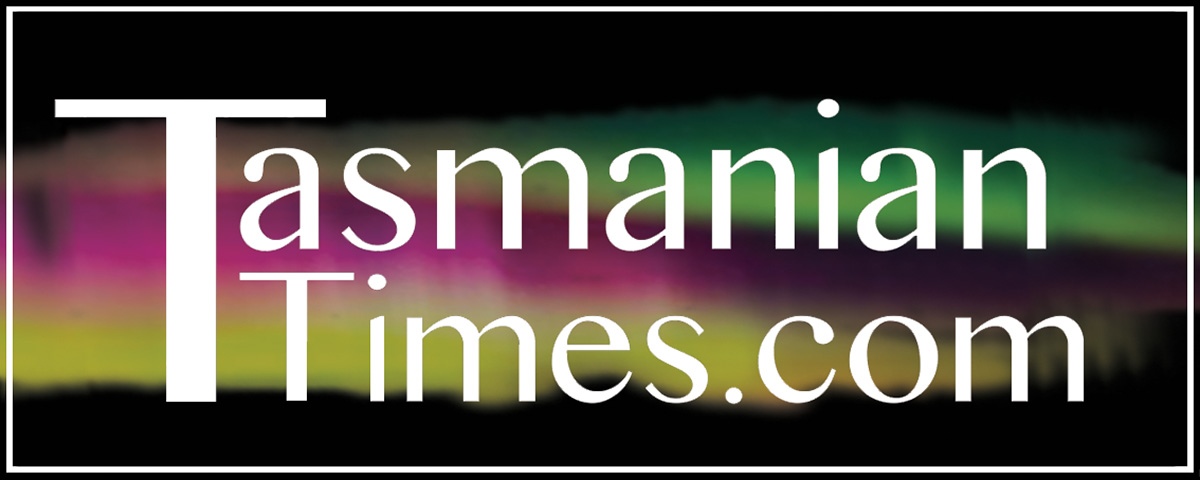 Author Credits: [show_post_categories parent="no" parentcategory="writers" show = "category" hyperlink="yes"]