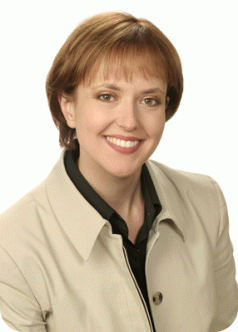 EMRS Feb 2011: Liberal 36 Labor 20 Green 20, Ind 2 Undecided 23
A Possible Interpretation: Liberal 47 (+7 since election) Labor 31 (-6) Green 20 (-2) Ind 2
The first two Tasmanian governments to govern with Green support were both defeated outright at the next election. The third, at present, rather looks like going exactly the same way. Yes, it's (supposedly) three years out from the next state election, so the government recording its worst opinion poll result ever might not seem to be such a big deal – except for the circumstances under which it was recorded. The resignation of a fairly unpopular incumbent and his replacement with Tasmania's first ever female Premier would have brought a substantial poll bounce for Labor if David Bartlett's leadership was really the main part of its problem. The current EMRS poll says very loudly that it wasn't, and that the government has much bigger things to be worried about. Primarily, it has been there so long that the voters can blame it for pretty much everything. Even with the scandals of its previous term out of the way, Labor still shows too many signs of being a struggling regime that is not all that inspired or competent, and its coalition with the Greens remains a deep mystery to many of its usual supporters.
The February EMRS poll (here) shows Labor with an EMRS-headline rate of 20 points, its worst ever reading. When this is translated to a reading comparable with other Australian pollsters, it rises (if you can call it that) to 23 points, also Labor's worst ever. On both measures, the Liberal lead over Labor is 16 points, exceeding the 15 point gap from the first poll after the 2010 election. The three-point fall in the Labor vote since November 2010 is not quite statistically significant, but what is significant is the clear absence of a leadership-change bounce. When David Bartlett replaced Paul Lennon, the party's stocks improved by several points, and remained fairly strong for a year.
Given the high undecided rate habitually recorded by EMRS, it's a bit harsh to compare this result with recent polling which has shown the slated-for-demolition NSW Labor government on farcically low primaries of 20 (Galaxy), 22 (Nielsen), 23 (Newspoll) and 27 (ER). Even ignoring the undecided-rate issue, the comparable figure for Tasmanian Labor for those polls would be 23, not 20, because of EMRS's unusual choice of headline question. More likely the Tasmanian Labor government's real support base right now is around the low thirties, but that's bad enough. Once the Opposition lead is into the mid-teens it has a very real chance of winning government in its own right, no matter what the Green vote is. I also think the tendency of "undecided" voters to favour Labor would disappear in a situation where only the Liberals could win majority government. Thus, while the "interpretation" figure at the top of this article just assumes undecided votes split evenly between the majors, it might not even be that good for the incumbents.
The easiest victory scenario for the Liberals at the next election is to win a seat in Braddon from the Greens by gaining a swing from Labor, and to gain seats in Franklin and Bass direct from Labor. Since the EMRS electorate samples are too small for realistic conclusions, I have merged them with those from the previous poll, and weighted the merged sample by rounding in favour of the current poll, and scaled the Green vote down because EMRS's redistributed figures always overstate it. With these things done, the electorate samples point to an easy Liberal gain of a seat in Bass, a very likely gain of a seat in Lyons (a projection requiring some caution since a 12% swing is required), and both Braddon and Franklin are lineball.
It's also worth noting that Labor's second seat in Denison is not exactly bolted down – my merged sample has them winning it easily, but short of their second quota on primary support. Although EMRS are no longer showing that much Independent action in Denison polling, that is probably because voters have (finally!) realised Andrew Wilkie is in fact in Canberra. But if there is a federal election before the next state election (no sure thing) and if Wilkie loses his federal seat (also no sure thing) there's quite a risk that a Labor ticket with Scott Bacon as its sole incumbent would lose its second seat to Wilkie, if he contested. Whether the Wilkie phenomenon is transferable to any other likely Denison candidate remains to be seen, but I doubt it.
We can't say for sure that the Liberals would win an election held now outright, but we also can't say for sure that Labor would win more than six seats. Furthermore, the current polling situation again shows the strategic benefit of Will Hodgman's populist ploy to junk the plan to restore the size of the House. It is easier for the Liberals to win a majority in the 25-seat system because they don't need the Green vote to go down to win more than half the Braddon seats, and also because it is easier for them to get three from five than four from seven in Franklin.
Lara Giddings' first preferred premier score (27, compared with Will Hodgman at 38 and Nick McKim at 16 – David Bartlett's final reading was 23) is not bad. A newcomer to the position will tend to be underrated in a head-to-head contest, as voters may be more inclined to say they are undecided until she is a known quantity. But the points are coming from the Greens leader and not the Liberals', and indeed McKim, who has been tracking in the low 20s consistently for the past year, has now dropped to the mid-teens without much change in his party's overall polling. It seems that prior to the leadership change, and accounting for overestimation of the Greens primary, Nick McKim was being preferred as Premier by some left-wing soft Labor voters who did not like David Bartlett. These voters approve of the change to Lara Giddings, and that is the primary cause of McKim's head-to-head rating dropping. There may be more to it than that, but it is not possible to say for sure. The change of Labor leader makes it impossible to interpret it just (or even mainly) as Greens voters getting jaded with McKim. The bad news for Labor is that pretty much everyone who preferred Hodgman to Bartlett also prefers Hodgman to Giddings.
It is probably a long time until the next election, but I believe that the next election will be about whether or not the Liberals can win an outright majority, and if polling closer to the election shows them close to doing so then they probably will. Forget all the 2010-election nonsense about how hung parliaments were now inevitable and the decade of cooperative government to come. It might still happen, but it's far from inevitable now. Labor's biggest problem is that at a time when it needs to make very tough decisions, it has no easy way to explain why it has failed to see that need coming in thirteen years in office and take appropriate measures to soften the blow in advance. It also doesn't help when the Government is seen as ripping off the voters it is meant to be supporting – as was the case with the recent (and potentially very damaging) exposure of departments buying cheap power from Queensland. Labor now says it will look into allowing competition in the domestic market, but this raises the question of why it did not pursue that reform before, only doing so once caught.
New Premier Lara Giddings has responded to the poll with the routine line that what matters is getting the job done, however unpopular, and that polls are just a distraction. Indeed it would be a mistake for Labor to try to improve its position with indecisive Gillard-style poll-driven politics, but clearly even those voters who still supported the Government in 2010 include many who have reservations about it, and may not be convinced by any amount of improvement from here.
If there is hope for Labor in this poll, it is that while its own primary support continues to languish, the main beneficiary is the undecided column. The Liberal support-plus-leaning figure is yet to get significantly above the Liberals' election result. Almost half the voters who supported Labor in the last state election are unsure whether they'll continue doing so, but so far few if any have made a firm decision that they have now finally had enough. That makes sense in a way, because apart from the existence of the coalition itself, there has not been much in a year of Labor-Green coalition rule that would scare off anyone not already scared off by the previous four years of Labor rule under Lennon then Bartlett. But to remain in office beyond this term, this Government will need to convince most of those now doubting it to remain within the fold. Labor is not doomed yet, but it has some huge challenges ahead of it if it is to govern in any form beyond the current term. Frankly, I doubt its established figures (and that includes Giddings) have the talent to reshape the party, and I think the Government will have to make more use of its new crew if it wants to remake itself properly. David O'Byrne has already been a strong media performer, but much less has been seen from the rest of the Class 2010.
A test of sorts for just how badly the Government is travelling will come in the Legislative Council elections expected to be held on 7 May, when it faces the people in its own seats of Rumney and Derwent and an open vacancy in Launceston. It is often difficult to read Lower House messages from Upper House results, but a by-election backlash flavour is sometimes apparent (as was the case last time with Michael Aird in Derwent). Normally, Rumney and Derwent would be "safe seats", both having been won with outright majorities when last contested. In the current environment, there are no safe government seats, and Rumney in particular is already looking feisty.
Cautionary Note: In past reports, EMRS often stated the sample size in each electorate. This sometimes revealed that their sampling was not evenly spread among the five electorates. However, the last three EMRS polls have excluded this information. The above comments assume voters were selected evenly across the state.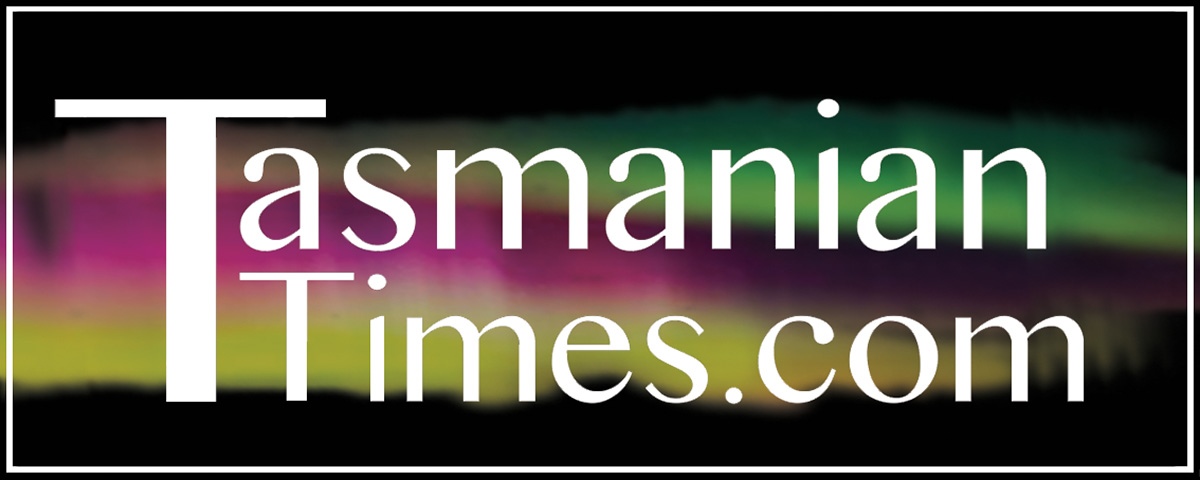 Author Credits: [show_post_categories parent="no" parentcategory="writers" show = "category" hyperlink="yes"]