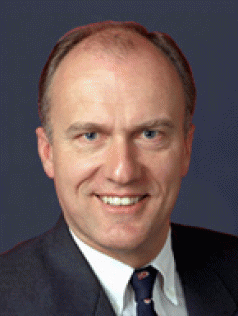 AustLII [Home] [Databases] [WorldLII] [Search] [Feedback]
High Court of Australia Transcripts
You are here: AustLII >> Databases >> High Court of Australia Transcripts >> 2010 >> [2010] HCATrans 310
[Database Search] [Name Search] [Recent Documents] [Noteup] [Download] [Help]
Hawkins v Abetz [2010] HCATrans 310 (15 November 2010)
Last Updated: 17 November 2010
[2010] HCATrans 310
IN THE HIGH COURT OF AUSTRALIA
SITTING AS THE COURT OF
DISPUTED RETURNS
Office of the Registry
Hobart No H1 of 2010
B e t w e e n –
JOHN BERNARD HAWKINS
Petitioner
and
ERICH ABETZ
Respondent
HAYNE J
TRANSCRIPT OF PROCEEDINGS
FROM MELBOURNE BY VIDEO LINK TO SYDNEY
ON MONDAY, 15 NOVEMBER 2010, AT 9.29 AM
Copyright in the High Court of Australia
MR D.F.C. THOMAS: If the Court pleases, I appear for the petitioner. (instructed by Will Edwards Lawyers)
MR D.M.J. BENNETT, QC: If your Honour pleases, I appear with my learned friend, MR A.L. TOKLEY, for the respondent. (instructed by Abetz Curtis)
HIS HONOUR: Yes, what is the position, Mr Thomas?
MR THOMAS: Your Honour, as previously ventilated to your Honour, we seek leave today to withdraw the petition pursuant to rule 32.05 of the High Court Rules. Your Honour, hopefully, has been provided with a short written document which sets out our submissions with respect to the circumstances for leave and then the subsidiary question of costs.
HIS HONOUR: Yes.
MR THOMAS: There are two affidavits which I think I should formally read on to the record.
HIS HONOUR: Yes, those are which affidavits, Mr Thomas?
MR THOMAS: They are two affidavits. The first is an affidavit of William Douglas Edwards sworn on 10 November. It is a four-page affidavit – – –
HIS HONOUR: Yes, I have that.
MR THOMAS: – – – which proves the advertisement or the making of an advertisement as required by the rules and, in particular, proves that the advertisement contained the additional sentence that your Honour directed at the last occasion.
HIS HONOUR: Yes.
MR THOMAS: The second affidavit is also of William Edwards and it is sworn on the same day. However, it is of 29 pages in length.
HIS HONOUR: Yes.
MR THOMAS: I read both of those affidavits.
HIS HONOUR: Is there any reason not to receive them, Mr Bennett?
MR BENNETT: No, your Honour.
HIS HONOUR: Yes, thank you. Yes, now, do I take it, Mr Thomas, that there has been no response to the advertisement? There is no appearance here seeking to take over the petition, but from your side of the record, you are not aware of anyone who seeks to take over the petition, are you?
MR THOMAS: I am not aware of anyone, your Honour.
HIS HONOUR: Yes. You say that you should have leave to withdraw and that – what do you say should be the disposition of costs?
MR THOMAS: That there should be no order as to costs.
HIS HONOUR: Yes, thank you. Yes, Mr Bennett, what do you say I should do?
MR BENNETT: Your Honour, we do not oppose leave to withdraw. We ask for an order for costs and also seek leave to file an amended appearance pursuant to rule 3.01. The amendment would simply describe the respondent as "Eric Abetz, wrongly described as 'Erich Abetz' in the petition".
HIS HONOUR: Yes. Why should I make an order for costs in a matter of this kind at this stage with this history as between the parties, Mr Bennett?
MR BENNETT: A number of reasons, your Honour. First, costs should follow the event. The petitioner has withdrawn, has correctly withdrawn on realising that the petition cannot possibly succeed. Secondly, the petition on its face shows that it is highly unlikely to succeed. If your Honour goes to the petition, your Honour will see that there are two aspects of it of interest. The first is that in paragraph 1 it acknowledges that the respondent "is a naturalized Australian citizen" and we know from Sykes v Cleary that the naturalisation ceremony involves a public renouncement of other citizenships. That is acknowledged in paragraph 9. Secondly, in paragraph 31 of the petition, it says:
The Respondent states . . . he wrote to the German Embassy in 1993 "renouncing any lingering claims to German citizenship he might have. I renounced my German citizenship in that letter, full stop."
Then there is a further reference to the denials in paragraph 32. So it is not as if the petitioner was not aware of those facts. His complaint is that he did not have the document. Your Honour, the Court of Disputed Returns does not have the old function of equitable suits for discovery of enabling people to find documents they wish to find. There are other procedures for that, of course, such as freedom of information and so on.
There was never any basis for this petition. There is not one sentence or one word in it suggesting that the respondent's statements, which it quotes, are false. There is not one word suggesting that there is any evidence at all suggesting that those statements are not true, that we are naturalised, which involves renunciation, and that we took further steps to make assurance doubly sure.
There being nothing asserted to the contrary the petition is one which simply should not have been brought. There was no basis for bringing it. There were other matters in it which make it appear almost vexatious in some of the matters it alleges. Apart from the constant references to my client's first name, the suggestion seems to be that in some way he has acted dishonestly because he changed his name by usage. The fact that a migrant to this country changes – anglicises his name by usage is hardly a suspicious circumstance. If it is there is a lot of suspicion attaching to a lot of Australian citizens.
But apart from that, there were other things which can only be described as redolent of vexation and paranoia. Let me give your Honour some examples. In paragraph 38 – – –
HIS HONOUR: Mr Bennett, let me understand what you are saying. Are you making this allegation or are you not? If you are, make it. If you have – – –
MR BENNETT: I am making it, your Honour – – –
HIS HONOUR: Just a moment, Mr Bennett. You will wait until I finish, please.
MR BENNETT: I am sorry, your Honour.
HIS HONOUR: If you are making this allegation, you will make it. You will make it only if it is proper to be made. If you are not making the allegation, do not hint at it. What is your position?
MR BENNETT: My position, your Honour, is that on its face the petition demonstrates vexation and paranoia, on its face. It is a paranoid document and a vexatious document. Your Honour, let me give your Honour some examples. Paragraph 40, we are attacked because we declared our "given name as Eric", our "occupation as Minister/Senator". Then the petition makes the allegation, an implied allegation of falsity, "this is his rank, he is in fact a Member of Parliament". Now, what could be pettier or sillier – and I use those words advisedly – than that suggestion, that in some way a false statement has been made because the occupation is given as "Minister/Senator" whereas it should be "Member of Parliament".
Your Honour, paragraph 38 says that the date of citizenship as given is incorrect. If one goes to the form it is quite clear that there are two dates, the date of the document and the date of taking the oath and those are the two dates. But the suggestion is that there is something sinister about that. Your Honour, in my respectful submission, that petition, making those allegations without the slightest suggestion anywhere that there is any evidence that the respondent is not eligible, is vexatious. Your Honour, it should, even if it would not in any event because of the normal rule as to costs, it should for that reason attract an order for costs.
So far as the suggestion is made that we failed to answer letters, yes, I should read the affidavit of Roger Andrew Curtis sworn 12 November. I will not take your Honour through it. It annexes correspondence – – –
HIS HONOUR: Just before you do that, is there any objection to my receiving that, Mr Thomas?
MR THOMAS: No, your Honour.
HIS HONOUR: Thank you. Yes.
MR BENNETT: I will not take your Honour through it, except to say this, that the context of the demands that we produce evidence of citizenship and so on is letters making allegations of taking bribes and the language of the letters and the press statements and so on is such that it is completely understandable that a person would not wish to reply and provide documentary support of matters which he has no obligation to provide.
Apart from anything else, your Honour may notice that there is a reference in my learned friend's submissions in relation to the document which ultimately makes everything quite clear, the German certificate, that because the printed form has a standard reference which is inappropriate that in some way has sinister significance. Your Honour sees that the "Verzichtsurkunde" which is translated, suggests that – it is ambiguous in English:
has at the moment this Certificate was issued lost German citizenship through renunciation."
That, of course, as a matter of English could mean has, in the past, or did at the moment. The German Embassy wrote a letter accompanying it, as your Honour sees, which explains that it is the certificate that is used even if it has been lost in the past.
But what is relevant for present purposes is that as late as the submissions to your Honour that is seized on for some unknown purpose as having some significance. One can well understand why – and that is an example of why it would not have been reasonable to expect us to provide the petitioner with the appropriate documentation. Your Honour, had there been a sensible solicitor's letter saying "Unless documentation is provided, proceedings will be commenced" one would simply not consider any variation from the normal order for costs.
There was no such letter of that type. There was simply correspondence which a reasonable person would not answer. Of course, when the solicitors wrote asking for it, we provided it instantly. The only threat made was a threat to report us to the President of the Senate with a view to having him commence proceedings. Obviously if that were done, there would be an opportunity to – as it was – there would be an opportunity to provide material to him if he sought it. The suggestion that the petitioner is entitled to it in some way is simply not so. Naturalisation, of course, is a matter of public record. As I said, it is conceded in the petition.
So, your Honour, for those reasons it is my submission that the leave to withdraw should be granted but on terms that the petitioner pay the respondent's costs.
HIS HONOUR: Thank you, Mr Bennett. Yes, Mr Thomas.
MR THOMAS: Your Honour, can I make several points in relation to what has fallen from Mr Bennett. The first point is that the election petition should be evaluated on the basis that the petitioner at that time had not briefed counsel and, as I understand it, had only recently instructed a solicitor. Secondly, Mr Bennett's submissions proceed on the unstated assumption that the mere writing of a letter to the German Embassy in 1993 or 1994 would be effective to renounce or otherwise remove the applicability of section 44(i) of the Constitution. That submission is incorrect.
I understand your Honour hopefully has a copy of Sykes v Cleary on the Bench and I would like, in light of Mr Bennett's submissions, to take your Honour to several passages from that judgment.
HIS HONOUR: I am familiar with Sykes v Cleary and I am familiar with the proposition that it speaks of the taking of reasonable steps. What more do you seek to get from it than that?
MR THOMAS: Your Honour, the expression "taking of reasonable steps" has to be considered in light of the existence or otherwise of mechanisms under the domestic law of a foreign state which are available to be used by the person to effect a renunciation under domestic law. Could I take your Honour to page 113 of the judgment of Justice Brennan – – –
HIS HONOUR: The premise for that submission, Mr Thomas, is that German law required renunciation rather than having an automatic effect. Now, I know nothing of German law on the record of this case, do I?
MR THOMAS: Your Honour does not, but neither does Mr Bennett and neither does – so I would like to – – –
HIS HONOUR: Yes, well we are engaging in a lot of tu quoque-type argument, are we not? Where are we heading, Mr Thomas?
MR THOMAS: We are, your Honour, but Mr Bennett has submitted that my client, on the face of the election petition, is vexatious and paranoid. Page 113 of the judgment of Justice Brennan states that:
It is not sufficient . . . for a person holding dual citizenship to make a unilateral declaration renouncing foreign citizenship when some further step can reasonably be taken which will be effective under the relevant foreign law to release that person from the duty of allegiance or obedience.
In the case of the second and third respondents in Sykes v Cleary, both the countries of Switzerland and Greece contained a mechanism under their respective domestic laws which permitted an individual to renounce their citizenship and his Honour Justice Brennan said on page 114:
The second and third respondents each failed to take steps reasonably open under the relevant laws of his native country . . . to renounce his status as a citizen of that country and to obtain his release from the duties of allegiance and obedience imposed on citizens by the laws of that country.
That conclusion was shared by the majority or the plurality in that case on page 108 at point 5 and point 7 on the page. So it is not correct, in my submission, for Mr Bennett to proceed, in the absence of evidence of foreign law, on the assumption that the provision of a letter in 1993 or 1994, to which no reply was received and in respect of which no copy of the letter can be found in the records of the German Embassy, would be sufficient in and of itself to render the election petition doomed to fail.
The third submission that I wish to make is that the Act, the Commonwealth Electoral Act in section 364 directs the court to the manner in which it should assess submissions such as that made by Mr Bennett. Section 364 says that:
Real justice is to be observed
The Court shall be guided by the substantial merits and good conscience of each case without regard to legal forms or technicalities, or whether the evidence before it is in accordance with the law of evidence or not.
That section is there for good reason because a petitioner has only 40 days in which to commence proceedings in this Court of Disputed Returns before his or her right to challenge an election is rendered stale.
Now, I accept that the election petition contains a number of paragraphs that are irrelevant, or are unnecessary for this Court to consider if the proceedings were to have continued to hearing. However, that fact, in light of section 364 and in light of the law as stated clearly by this Court in Sykes, does not justify the characterisation made by Mr Bennett of my client.
The last point is that once Mr Bennett briefed Mr Sackar and myself, immediate steps were taken to resolve the position. A letter was sent, within two days of Mr Sackar and myself being briefed, to the other side requesting precisely a copy of a certificate of renunciation under German law. That certificate was provided and the very same day as the certificate was provided to counsel, a letter was sent to the High Court indicating that the petitioner proposed to seek leave to withdraw his petition.
The final point that I wish to make, and which relates to the application or relevance of Sykes v Cleary to my submission is that while your Honour does not have evidence of foreign law before you, your Honour does have an official document issued by the Federal Office of Administration in Cologne in March of this year which states, on its face, that Mr Abetz, as at the date of issue, has renounced his German citizenship. That document, on its face, and given the section 364 direction to the court to merit or observe the substantial merits of the case, indicates that a mechanism exists under German domestic law and that that mechanism was, on the basis of the evidence before this Court, utilised for the first time by Mr Abetz in March of this year.
That fact of the existence of the certificate was not known to the petitioner when he commenced his petition and was not known when the petitioner indicated, in public, as recorded in press reports in July of this
year, that he proposed to challenge Mr Abetz's citizenship at the upcoming federal election. None of those points individually are determinative, but when put together they undercut, in my submission, wholly, Mr Bennett's quite unfair characterisation of the petition as vexatious and paranoid, but they also, in my submission, more relevantly, justify an order or a direction or an admission of any order as to costs in this matter. Those are my submissions, your Honour.
HIS HONOUR: Thank you, Mr Thomas. Mr Bennett, is there anything you would wish to add by way of reply?
MR BENNETT: Just briefly, your Honour. We fully accept, of course, that the conduct on the petitioner's side was totally reasonable once counsel was briefed, and we do not criticise it in the slightest. Your Honour, in relation to the quotation from Justice – – –
HIS HONOUR: Mr Bennett, why should I not act on the assumption which is of this kind: one, there is a considerable history of transactions between these parties. Those transactions may be assumed in each case to be informed by each acting in a way which he thought at the time to be appropriate. The fact is, though, that the actions of each seem to have excited doubts in the mind of the other about the probity of the other. Is that so?
MR BENNETT: Yes, your Honour, subject to some relativity in relation to the reasonableness of those doubts on the two sides.
HIS HONOUR: The fact is your side says you have acted as you thought appropriate in circumstances where you doubted the probity of what was being done against you.
MR BENNETT: Yes.
HIS HONOUR: Cannot the same be said on the other side? You say unreasonably, but why should I act on any basis other than that Mr Hawkins acted as he did in a way which he thought appropriate in circumstances where what your side was doing seemed, you say, unreasonably to have excited doubts in his mind about the probity of your side of the record?
MR BENNETT: Your Honour, the relevant test, so far as the petitioner is concerned, is objective rather than subjective. Objectively, there was not one piece of evidence he could have put before the court which could possibly have resulted in success on the petition.
HIS HONOUR: Well, that assumes that German law went one way rather than another, and neither party has been – we have not yet got to the point in this petition of knowing what German law was.
MR BENNETT: We have, your Honour, because we have the fact that the German authorities accepted what we did as renouncing German citizenship.
HIS HONOUR: Yes.
MR BENNETT: There is a letter from the German Embassy which explains it very clearly and it is apparent from that letter and the accompanying certificate that nothing further was required for us to renounce our citizenship.
HIS HONOUR: Yes.
MR BENNETT: Not surprisingly, they do not have an 18-year-old letter sent to the Embassy and matters of that sort, but they accept the situation and, in my respectful submission, that is reasonably strong evidence that German law does not require the completion of any formal document or the taking of any more formal step than a letter saying "I want to renounce my citizenship". In that situation the position may be different to some other countries referred to in Sykes v Cleary.
The only other matter is this, your Honour. The test is put slightly differently by different Justices in Sykes v Cleary and only Justice Brennan, as he then was, put it as highly as he does in that passage. But even putting it that highly we took all steps that could reasonably be taken and the evidence of German law is the letter from the German Embassy combined with what they did. Your Honour, we simply do not need to go any further than that.
The test does not depend ultimately on whether German law accepts what we do or not. It depends, rather, on whether we have complied with any requirements it imposes and we know from its actions that it did not impose any further relevant requirements. Your Honour, I also remind your Honour of – yes, it is paragraph 5 specifically of the letter from the Embassy of 30 September, which is part of annexure H to the affidavit. If your Honour pleases.
HIS HONOUR: Yes. Mr Thomas, I omitted to ask you whether you had anything to say about the application to amend the appearance.
MR THOMAS: I do not oppose that and, in fact, I consent to it, your Honour.
HIS HONOUR: Yes, you may have that leave, Mr Bennett.
MR BENNETT: If your Honour pleases.
HIS HONOUR: On 15 September 2010, John Bernard Hawkins filed an election petition in respect of the election of Senator Eric Abetz as a senator for the State of Tasmania. That petition alleged that Senator Abetz was incapable of being elected as a senator for Tasmania as a result of section 44(i) of the Constitution, the petition alleging that:
By reason of the fact that Erich Abetz, was ineligible for election on the grounds that although he is a naturalized Australian citizen, he was, and is, a subject or citizen or entitled to the rights or privileges of a subject or citizen of a foreign power and was therefore under acknowledgement of allegiance to a foreign person within the meaning of s44(i) of the Constitution.
The petitioner now seeks leave to withdraw the petition. The petitioner has given notice of application of intention to seek leave to withdraw and no person seeks to apply to take over the conduct of the petition in his stead. The petitioner should have the leave which he seeks to withdraw the petition.
The parties make contrary submissions about the costs orders that should be made in consequence of the grant of leave to withdraw. The petitioner submits that the costs should lie where they fall and that there should be no order as to costs. The respondent submits that he should have his costs. The respondent makes that submission based on two strands of argument: first, that costs should follow the event and, the petition being withdrawn, the petitioner should pay the respondent's costs. Additionally, however, the respondent submits for the first time, in the course of the application for costs, that the petition demonstrates "vexation and paranoia". I say that this submission is made for the first time because, although the matter was brought on for directions in the manner required by the rules on 22 October 2010, no allegation of vexation was then made, though it must be added at once, that when the matter came on first for directions, it was apparent that Mr Hawkins, the petitioner, would seek leave to withdraw.
Although these two strands of argument appear distinct, in the circumstances of this case, the question whether costs should follow the event turns in substance upon the complaint that is made that the petition was without substance when first issued.
As the petition itself reveals, and is amplified in the affidavits that have been filed, both in support of and in opposition to the petition, there have been exchanges between Mr Hawkins and Senator Abetz over several years past. Those exchanges have not been confined to questions of eligibility to be elected as a senator for Tasmania, but have extended to other matters concerning matters of political controversy, both nationally and in the State of Tasmania.
It is, in my opinion, not desirable, nor is it necessary, to go into the detail of the exchanges that have passed between these parties over the years. So far as the material before me revealed, each of Mr Hawkins and Senator Abetz has acted, during those exchanges, in a way which he, at the time, thought to be appropriate. The fact is, though, that the correspondence between them demonstrates that each thereafter responded to the steps taken by the other in a way which he thought the appropriate response to make, but in a way which has, in fact, served to excite doubts in the mind of the other about the probity of the one responding. It is a matter for regret, that correspondence between persons should excite such reactions. But, the fact is that seems to be what has occurred.
When the petitioner commenced the proceeding in the Court of Disputed Returns, the petition that was filed was cast in terms which do not suggest that it was drawn by an author skilled in preparation of a document of that kind. It is acknowledged that the petition, as drawn, contained irrelevant and unnecessary allegations. Those allegations extended to a series of events of the kind to which I have made earlier reference. Yet it is apparent on reading the petition that the central core of the complaint which the petitioner sought to agitate was whether Senator Abetz was eligible for election.
The petitioner would say, and said in his petition, that he had sought confirmation of Senator Abetz having taken all reasonable steps to renounce other citizenship that he acquired at birth. Mr Hawkins would have it that Senator Abetz did not satisfy his inquiries by pointing either to any relevant provision of German law or pointing to any step with sufficient particularity as would quiet the concerns that Mr Hawkins was seeking to agitate.
It is, however, desirable, indeed necessary, to add that there is much force in the proposition advanced by Senator Abetz that simply because someone asks for you to demonstrate that you have renounced some other citizenship does not require you to engage in a forensic exercise of demonstrating beyond doubt the means by which that result was achieved. There is much force in what Senator Abetz contends that his assertion, repeated more than once that he had taken such steps, should have been sufficient to quiet the issue.
Be this as it may, the petition having been issued and as soon as the relevant documents were produced, it being indicated that the petitioner would seek to withdraw it, I am of the opinion that the costs should lie where they fall. In my opinion, there should be no order as to the costs of the petition. The respondent may have leave to amend his appearance in the fashion indicated. The petitioner has leave to withdraw the petition.
MR BENNETT: If your Honour pleases.
AT 10.07 AM THE MATTER WAS CONCLUDED
AustLII: Copyright Policy | Disclaimers | Privacy Policy | Feedback
URL: http://www.austlii.edu.au/au/other/HCATrans/2010/310.html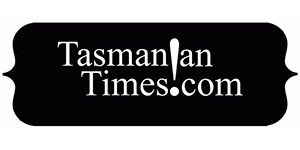 Author Credits: [show_post_categories parent="no" parentcategory="writers" show = "category" hyperlink="yes"]