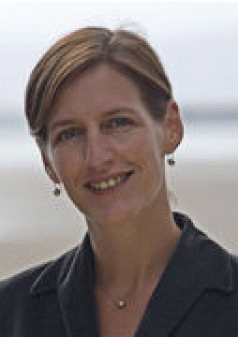 David Bartlett, MP
Premier
Thursday, 11 November 2010
Renewal and Stability in Cabinet Re-shuffle
The Premier, David Bartlett, today announced a set of Cabinet changes that build on the certainty and stability of co-operative government, while bringing renewal and fresh ideas for the future.
The Cabinet changes will come into affect when the current Treasurer, Michael Aird, leaves the Ministry on December 6th.
"This is an opportunity for continued renewal in the Government and the Labor Party, as well as building on the certainty and stability that we're providing through co-operative government," Mr Bartlett said.
"As Premier, I'm also privileged to have such depth of talent to draw on, in place of Michael Aird's experience over many years," he said.
The Deputy Premier, Lara Giddings, will replace Mr Aird as Treasurer.
"Lara Giddings has shown great talent and experience in the Economic Development portfolio, and is very well-placed to continue the Labor Government's proven tradition of strong and disciplined financial management," Mr Bartlett said.
David O'Byrne takes on two of Ms Giddings current portfolios, in the form of Infrastructure and Economic Development.
"David has hit the ground running as a new Minister, and is well-placed to step up to these extra responsibilities," Mr Bartlett said.
Cassy O'Connor has been elevated to the Ministry – taking on Human Services and Community Development – after six months of performing strongly as Cabinet Secretary.
"Cassy has firmly put her stamp on these portfolios in her time as Cabinet Secretary, and her elevation to the Ministry brings further strength and certainty to those important policy areas," Mr Bartlett said.
In addition, Nick McKim takes on the newly-developed Aboriginal Affairs portfolio, in recognition of the importance of indigenous issues.
Brian Wightman is the new face in Cabinet. He takes over as the Cabinet Secretary, with portfolio responsibility for Environment, Parks and Heritage, Sport and Recreation, and Hospitality.
"As a respected former school principal, Brian Wightman has shown himself to be adept and confident at managing organisations, and very much ready for this extra responsibility," Mr Bartlett said.
Michelle O'Byrne will replace Ms Giddings as the Leader of Government Business in the House of Assembly.
Cabinet
David Bartlett
Premier
Minister for Innovation, Science and Technology
Lara Giddings
Deputy Premier
Attorney-General
Treasurer
Minister for Justice
Minister for the Arts
Bryan Green
Minister for Primary Industries and Water
Minister for Energy and Resources
Minister for Local Government
Minister for Planning
Minister for Racing
Minister for Veterans' Affairs
Nick McKim
Minister for Corrections and Consumer Protection
Minister for Climate Change
Minister for Sustainable Transport and Alternative Energy
Minister for Aboriginal Affairs
David O'Byrne
Minister for Infrastructure
Minister for Economic Development
Minister for Workplace Relations
Brian Wightman
Secretary to Cabinet – responsible for:
Environment, Parks and Heritage
Sport and Recreation
Hospitality
Michelle O'Byrne
Minister for Health
Minister for Tourism
Leader of Government Business
Lin Thorp
Minister for Education and Skills
Minister for Children
Minister for Police and Emergency Management
Cassy O'Connor
Minister for Human Services
Minister for Community Development
Doug Parkinson
Leader of the Government in the Legislative Council
Outside Cabinet
Brenton Best
Parliamentary Secretary for the North Western Economy (working to the Premier)
Rebecca White
Parliamentary Secretary for Small Business (working to the Premier)
Scott Bacon
Parliamentary Secretary for Treasury (working to the Treasurer)
Michael Polley
Speaker

And, David Llewellyn wants back …
OUSTED Labor minister David Llewellyn is so missing state politics he is considering a comeback next year.
Labor sources confirmed yesterday Mr Llewellyn, 68, is keen to run next May in the Upper House seat of Derwent vacated by Treasurer Michael Aird.
Mr Aird, 61, announced on Tuesday he would quit the Bartlett ministry early next month and relinquish his Legislative Council seat in May.
Mr Llewellyn, a former Labor "workhorse" who has been Attorney-General and Energy and Resources Minister, as well as holding many other portfolios during his 24 years in Parliament, lost his seat at the March state election in a shock result.
He was defeated in Lyons by young new Labor candidate Rebecca White, 27, who ran a cheeky campaign based on getting rid of tired and out-of-date "poly wafflers".
When his loss was confirmed after long days of preference counting and distribution, Mr Llewellyn hinted the Tasmanian Parliament had not seen the last of him.
But in the past seven months, he has been notably absent from Parliament House and political circles, despite his name popping up last month on the list of registered government lobbyists ( Bob Burton: On TT HERE ).
Former colleagues say he is desperately missing the adrenalin and bustle of Parliament and life as a minister despite his million-dollar pension payout and would love the opportunity to sit in the Legislative Council for another few years.
ABC Online: Premier flags tighter public sector
Tasmania's Premier David Bartlett has refused to rule out public sector job cuts in Tasmania as the state's coffers continue to take a hit.
The Premier says there will be no forced redundancies.
Outgoing Treasurer Michael Aird revealed two days ago Tasmania's GST revenue is forecast to fall by $195 million over the next four years.
The Chamber of Commerce and Industry says a drop in returns from state-owned businesses and payroll tax, rising interest rates and a strong Australian dollar could eat a further chunk into the budget.
But the Premier, David Bartlett, has told Parliament there will be no forced public sector redundancies.
Greens eye Premier prize
The leader of the Greens is predicting his party will one day produce a Premier.
The Greens' political popularity is on the rise, with the party securing 21 per cent of the vote in the March state election.
It now has five MPs in Parliament and two are members of the Labor-Greens Cabinet.
Greens leader Nick McKim has high hopes for his party's future.
"I hope and believe there will be a Greens Premier in Tasmania one day. I mean, it's a great place for that to happen."
But the Deputy Premier, Lara Giddings, has laughed off the Greens' aspirations.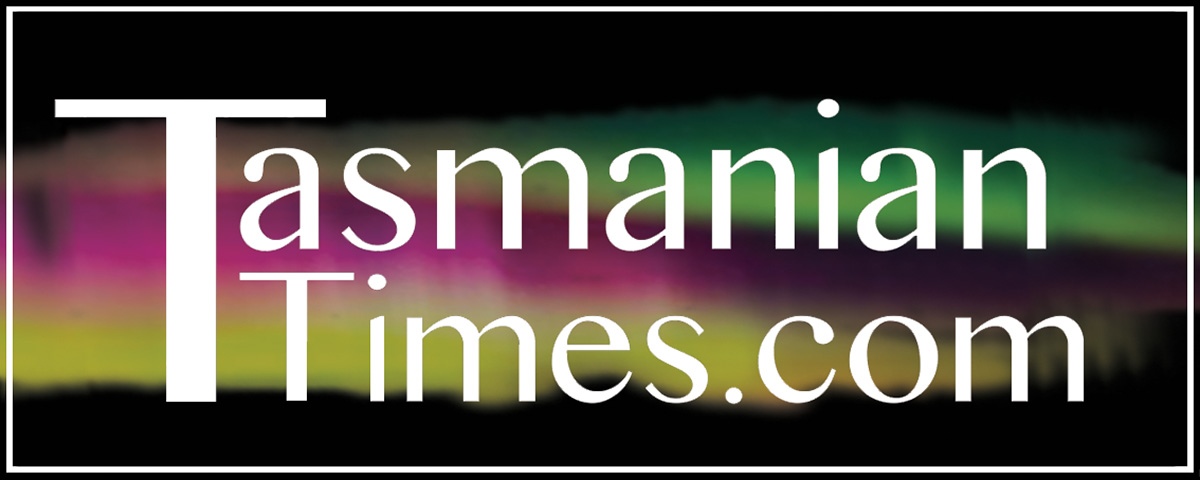 Author Credits: [show_post_categories parent="no" parentcategory="writers" show = "category" hyperlink="yes"]