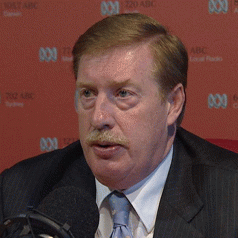 …
Five months of preliminary talks between environmentalists and the forestry industry to end 30 years of conflict in Tasmania's native forests have stalled with fears major players may walk away from negotiations.
Mr Lennon was called into the fray by the National Association of Forest Industries to prevent splits emerging within industry ranks.
One industry figure said Mr Lennon, who quit politics and the top job two years ago, had respect from every quarter of the forestry industry and he is also known for his pragmatic approach to politics and negotiations.
"He was brought in to bang heads together and make some people see sense," he said.
Mr Lennon said his role was to keep groups representing forestry working towards a common outcome, including the CFMEU, the Forest Contractors Association, NAFI and Timber Communities Australia.
Key planks of the deal Mr Lennon has been called in to broker include:
Acknowledgement that more high conservation forests such as the Tarkine, Styx, Florentine and Weld will be exempt from logging. A return pledge by environmentalists to end all forest protests. Agreement that some areas of native forest regrowth can be part of a sustainable forestry industry, driven by high value sawlog production. Agreement that the Gunns pulp mill in the Tamar valley can go ahead without protests.
Mr Lennon is believed to have told the industry that unless it could agree to the peace pact principles by this weekend, there was a possibility either the state or federal government would step in and impose a solution.
The State Government is concerned that when the $177 million Brighton Bypass and $79 million Brighton transport hub are completed, there will be no major infrastructure project offering construction jobs in the state.
Swift construction of the Gunns pulp mill, which will now use only plantation timber, is considered imperative by the Government to keep the economy moving.
Sue Neales' full Mercury story, HERE
Matthew Denholm, The Australian: Industry drops opposition to Tasmanian forest deal
A BREAKTHROUGH in forest "peace talks" in Tasmania will be announced later today, with a key industry group dropping its opposition to a deal.
The Australian can reveal that the Forest Industries Association of Tasmania, which had opposed elements of the "principles" agreement with conservation groups, will soon announce it can support the deal to resolve the 30-year conflict subject to minor changes.
The breakthrough, which means the deal is likely to be signed within days, came after the involvement of former premier Paul Lennon and a guarantee provided in writing from current Premier David Bartlett that any interim agreement would not automatically threaten current wood supply agreements.
"This is historic – it's the first time that the industry and environment groups have been able to agree about a pathway forward," said FIAT chief executive Terry Edwards.
…
The final barrier to the FIAT board backing the deal earlier today was removed when Premier David Bartlett provided a written guarantee that it did not mean that current wood supply agreements would automatically lapse.
FIAT's agreement removes the last barrier to the signing of the principles agreement, which includes a moratorium on the logging of high conservation value forests to apply within three months and eventual agreement on shifting the industry from native forests to plantations.
Any final agreement will have national ramifications, most likely leading to the phase out of native forest logging nationally.
Mr Edwards said he was aware that green groups, including The Wilderness Society and the Australian Conservation Foundation, were comfortable with the changes proposed by FIAT.
He expected the principles agreement to be signed within days.
And,
Environment groups remain committed to a new way for Tasmania's forests
Environment Tasmania, The Wilderness Society and the Australian Conservation Foundation today reconfirmed their unified support for a sustainable timber industry that secures jobs and creates new economic opportunities.
Environment groups have agreed that a pulp mill could be part of the state's economic future but the current Tamar Valley pulp mill proposal is unacceptable.
"The Tamar Valley pulp mill consultation process was flawed from the outset. Environment groups wish to see a sustainable timber industry develop in Tasmania, but it cannot be based on the mistakes of the past," said Paul Oosting, the Wilderness Society.
The environment groups have been negotiating in good faith with the timber industry to bring about an end to long running disputes over forestry in Tasmania. The environment groups remain committed to an end to logging of valuable native forests to ensure the state's natural heritage is safeguarded for all Tasmanians to enjoy and for tourists to continue to visit.
"These negotiations provide the opportunity for a new way of managing and protecting our state's natural heritage. This is essential to secure jobs and the environment." added Dr Phill Pullinger from Environment Tasmania.
There has been some misreporting of the content of the forests talks with some people seeking to misinterpret the nature and content of the talks, but environment groups remain committed to concluding the discussions that have occurred in good faith.
Forest peace talks – Clarification on Biomass
Media Release 8 Oct 2010
Environment Tasmania, The Wilderness Society and the Australian Conservation Foundation have worked with timber community, union and forest industry representatives to develop a Statement of Principles through six months of forestry talks.
These principles have been achieved through good faith negotiations, including the development of a clause on burning forest biomass for power. Environment groups have reconfirmed that they will be seeking to implement this clause as written.
The Age, Saturday:
Forest talks stumble close to the finish line
Andrew Darby
October 9, 2010
TASMANIA'S long forest peace talks have hit a hurdle, tantalisingly close to an agreement to end the decades-old conflict.
The Forest Industries Association of Tasmania said yesterday after "extremely difficult" discussions, it had agreed to a statement of principles as the basis for a long-term solution.
The principles, also backed by the National Association of Forest Industries, would see loggers quit contentious old-growth forests, but guaranteed a timber supply for years to come.
However, the two industry bodies ruled out acceptance of a clause in the draft agreement that limited the use of timber as biomass fuel.
They said the clause was inconsistent with federal law permitting biomass burning as part of the Renewable Energy Certificates scheme.
Their rejection of the clause, after arduous negotiations to insert it, is believed to have angered green groups determined to see wood burning for fuel tightly limited to plantation and sawmilling residues.
The Australian Conservation Foundation, the Wilderness Society and Environment Tasmania reconfirmed in a statement that, after six months of talks, they wanted the clause to stand "as written".
Don't pulp mill, says Lennon
SUE NEALES | October 10, 2010 07.55am
FORMER Tasmanian premier Paul Lennon has warned Tasmania it will never get a pulp mill unless Gunns' $1.5 billion project in the Tamar Valley goes ahead.
Mr Lennon said yesterday he remained confident a pulp mill would be built at Long Reach, north of Launceston.
His comments come despite a green light for the controversial mill in the Tamar Valley not being part of a forest peace pact now under tense negotiation between environment groups and the forestry industry.
But the preliminary deal includes acknowledgement by environmentalists that a pulp mill "in principle" is a future part of a new-look forestry industry based on plantation-only timber.
Environment groups including Environment Tasmania, the Australian Conservation Foundation and the Wilderness Society have agreed "a" pulp mill could be part of the state's economic future.
But Mr Lennon, who is now acting as a facilitator representing forestry workers, unions, contractors and companies in the secret talks, believes Gunns' Tamar Valley mill is the only mill with any chance of success.
"This agreement is not about the [Gunns] pulp mill it's not helpful at all when [involved parties] keep saying it is," Mr Lennon said.
"Yes, we [the forest industry sector] have been discussing the [Gunns] pulp mill project, but it's a separate issue that will be discussed at separate forums, not as part of this agreement."
But Mr Lennon, who pushed special approval laws for the Gunns pulp mill through Parliament when premier in 2007, is adamant the Tamar Valley project will go ahead.
Fears forest deal in ruins
SUE NEALES | October 10, 2010 12.01am
FEARS are growing the forestry peace plan negotiated in secret in the past six months by green groups, timber companies and forest workers is facing last-minute ruin.
Environmentalists were yesterday furious the Forest Industries Association of Tasmania had made its signing of the agreement's set of basic principles conditional on inserting two new 11th-hour conditions.
Wilderness Society forests campaigner Vica Bayley branded the tactic as against the "spirit of the process".
FIAT chief executive Terry Edwards said on Friday his industry organisation had inserted two new pre-conditions into the contract.
Without these conditions, Mr Edwards said his members would not agree to sign the deal and would walk away from any peace plan designed to end three decades of war between environmentalists and logging companies in Tasmania's towering ancient forests.
The two new conditions insist all existing wood-supply agreements covering access to publicly owned native forests managed by Forestry Tasmania by timber companies and contractors be honoured, and that the use of forest and sawmill waste residues or "biomass" previously called woodchips be allowed to produce renewable energy.
Media Statement from parties to the Forestry Peace Talks
10 Oct 2010
Representatives of environmental NGOs and timber industry bodies continue to be engaged in peace talks over forests and the future of the timber industry. The talks are nearing completion. All parties committed to the talks have expressed optimism and confidence in their progress as the best means forward.
Phill Pullinger, Environment Tasmania
Paul Oosting, The Wilderness Society
Lindsay Hesketh, Australian Conservation Foundation
Meanwhile, Bob Burton:
The Wilderness Society has published a new online mapping tool to allow anyone to view details of logging coupes that have been proposed in areas considered by environmental groups as being of high conservation value.
Zoom in on a region, click any one of the numerous little red markers and up pops an Acrobat file showing the plan of the proposed logging area.
The interactive map has been developed by Hobart programmer John Middendorf of Lynx Geosystems.
Dave Groves: HERE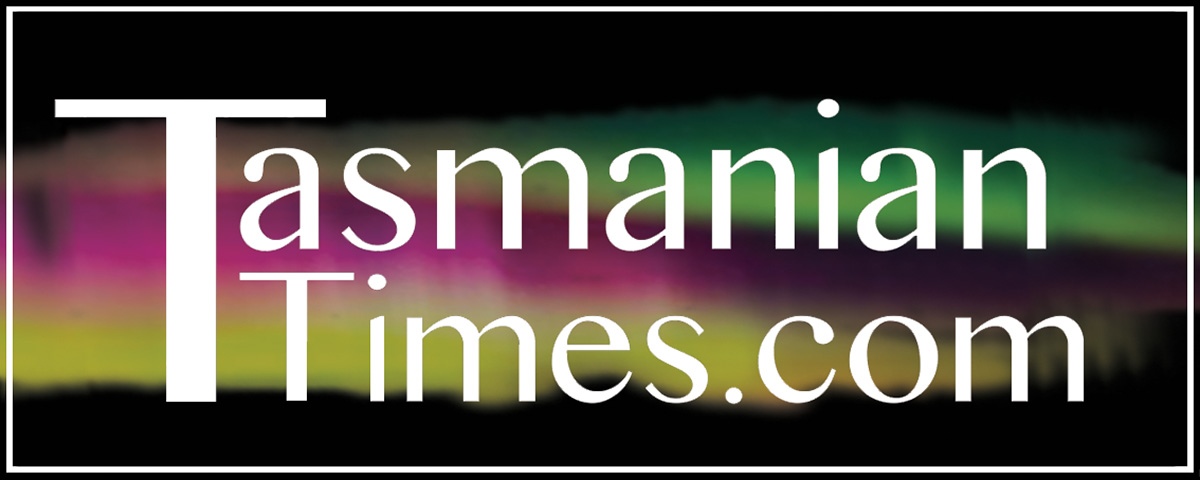 Author Credits: [show_post_categories parent="no" parentcategory="writers" show = "category" hyperlink="yes"]