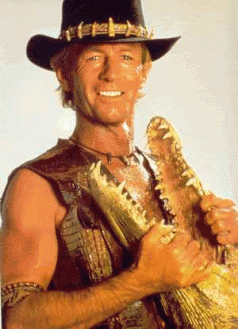 Paul Hogan is a comedian, scriptwriter and actor. He has briefly been a tourism icon, a Hollywood producer and a taxpayer.
According to ATO records, Hogan was born in 1939 in Lightning Ridge, New South Wales. He was a painter on the Harbour Bridge until a humorous interview on "A Current Affair" led to a series of celebrated commercials for Winfield cigarettes. From there he went on to write and star in the popular "Paul Hogan Show" in which he developed much-loved characters such as Hoges, the laconic larrikin, Leo Wanker, an incompetent stuntman and Paul Hogan, a worker in the Tasmanian television industry. The Tasmanian TV industry character was later offered a job in Macquarie Southern Cross Media.
In 1986 the recently anointed Australian of the Year released the breakthrough film "Crocodile Dundee", part-funded by fellow taxpayer Kerry Packer and fellow incompetent stuntman Michael Hutchence. It became a worldwide phenomenon.
In 1996 the Tasmanian TV industry character became chair of the Road Safety Task Force, retaining the position until the Task Force was subsumed by the Road Safety Advisory Council in 2010. Hogan moved effortlessly from life-shortening ads to lifesaving ones. He became famous for his catch-phrase: "That's not a Road Safety Strategy…. THIS is a Road Safety Strategy". He introduced the Driver Reviver program in which mobile stations were set up on busy highways during long weekends, offering refreshments to fatigued drivers. The idea was adapted in 2008 when roving teams prowled movie theatres to revive viewers during "Charlie and Boots".
Hogan was involved in several car crashes of his own, including "Almost An Angel" and the massive pile-up "Lightning Jack". He may have phoned in his performance on "Flipper" but not on a mobile while driving. In 2001 he returned to his most iconic creation with "Crocodile Dundee in Los Angeles". It bombed. Just like that.
Anyhow, the Tasmanian TV industry character become General Manager of Southern Cross. The station came under fire in 2007 when Forestry Tasmania funded the TV series "Going Bush". The Greens voiced concerns that this may influence news coverage of contentious forestry issues. The controversy was heightened when Aurora funded "Warm TV". However, rumours that Southern Cross News was bankrolled by the Danish Royal Family proved unfounded and the ALP has denied any involvement with "Deal Or No Deal".
When Hogan returned to Australia for his mother's funeral in 2010 the Australian Tax Office refused to allow him to leave, alleging 37 million dollars of undeclared income. He was only reunited with his wife, Linda and son, Chance in California after brokering a deal with the ATO. The details of the agreement have remained undisclosed, but Southern Cross has recently announced a new finance and revenue reality series, "The taX Factor".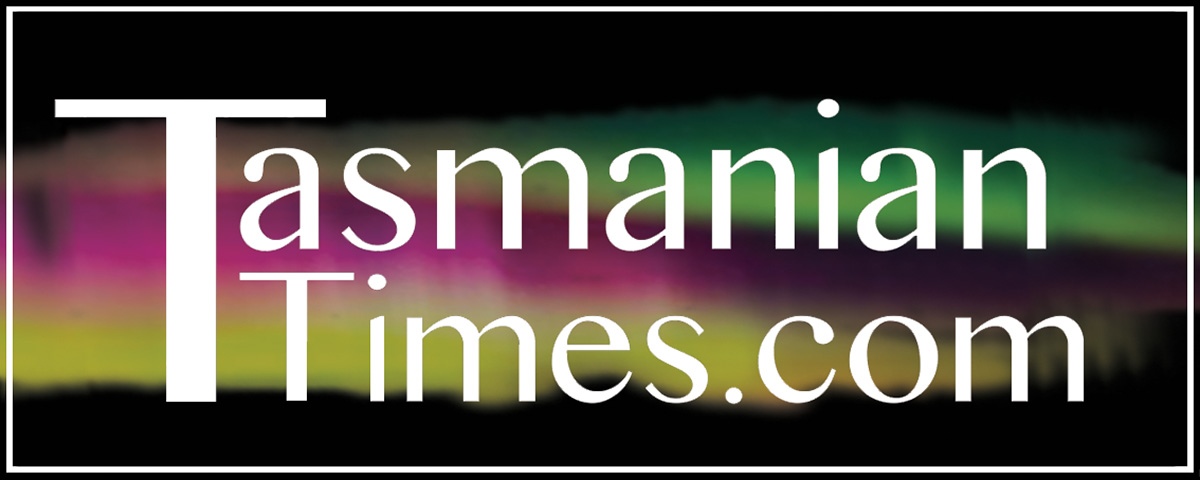 Author Credits: [show_post_categories parent="no" parentcategory="writers" show = "category" hyperlink="yes"]