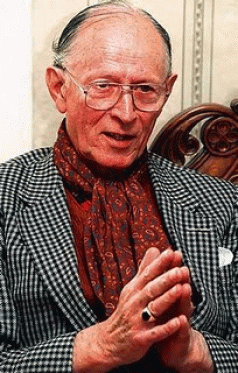 All those complaining about the union influence in the Labor Party, and the Asylum seeker policies of the Liberal Party should consider this.
After 1945, the Chifley government found itself in an environment where the US provoked the Cold War against Soviet Union. De-nazification was stopped in Germany and fascists still dominated the police and military in Italy. Chifley locked Australia into the western security web and surrendering national sovereignty to the new intelligence order in Washington. The Australian Labor government was knowingly admitting Nazi war criminals, combatants and collaborators as refugees.
Into this country poured the Nazis, protected and used by ASIO to control and monitor the growing migrant groups. Together with the Croatian Ustasha, Hungarian Arrow Cross, Romanian Iron Guard, the SS controlled Slovenian militia. Groups derived from former members of these were organised with the tacit support of the Menzies and successive Liberal governments.
Lyenko Urbanchich ends the almost 70-year political career of the man who invented ethnic branch stacking in Australia. He was also the last, and most powerful, of the central and eastern European Nazi collaborators and war criminals that infiltrated the Liberal Party from the 1950s.
The peak of Urbanchich's success was the formation of the Liberal Ethnic Council.
As council president, he automatically had a seat on the state executive. Other council executive members included his close ally, David Clarke, who leads the "Uglies" faction established by Urbanchich 40 years ago.
The Uglies, control up to 30 per cent of the Liberal Party State Council votes and are the power base of Tony Abbot, Bronwyn Bishop and of John Howard and others.
In 1996, Urbanchich and Clarke established the far-right's ironically named "central committee"; controlling the NSW state executive, the Young Liberals (in NSW and federally) and the NSW Women's Council.
From this powerful position, the faction Urbanchich founded in the 1960s has embarked on a purge of moderates, especially in the NSW parliamentary party.
Clarke's support base today is the same far-right constituency that Urbanchich built through ethnic branch stacking, especially using extremist elements in the Croatian and Christian Lebanese communities.
Urbanchich remained unrepentant about his pro-Nazi past. He would, however, have died happy in the knowledge that his long campaign to control the NSW Liberal Party and insinuate his extremist views into its policy agenda has succeeded beyond his wildest dreams.
Wikipedia: http://en.wikipedia.org/wiki/Lyenko_Urbanchich
SMH: Nazi propagandist and Liberal hard man dies after 30 powerful years
SMH: Ardent Nazi took Liberal to extremes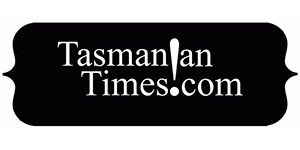 Author Credits: [show_post_categories parent="no" parentcategory="writers" show = "category" hyperlink="yes"]