Government Must Drop Divisive Project from Budget
mps.tas.greens.org.au
The Tasmanian Greens today reiterated their call on Premier David Bartlett to accept that the Braddon electorate does not want the Tarkine Road project to proceed, and to drop the contentious proposal from this year's Budget in favour of a range of local job-creating projects for the whole region.
Greens Member for Braddon, Paul 'Basil' O'Halloran MP, said the Premier recognised in Parliament yesterday that "a legislative requirement for this project will be extremely difficult to achieve," and called on Mr Bartlett to state publicly that the Tarkine Road proposal was now dead in the water. [1]
"The Braddon electorate has spoken and the Tarkine Road proposal is obviously not wanted. It is time that Premier David Bartlett stated this obvious fact so we can all move on to considering alternative uses for the $23 million that has already been allocated," said Mr O'Halloran.
"The reallocation of these funds will spread the benefits created by sustainable new job opportunities right around our region, from Corinna, Zeehan and Waratah, to Smithton, Wynyard and Burnie."
"Both the Liberal and Green Party's opposed the Tarkine Road proposal and during the recent election the two party's received 12,000 more votes in Braddon than the Labor Party – it is clear that the local community would prefer alternatives to this contentious Road proposal."
"The Premier must move on from the Tarkine Road, declare that it will not be included in this year's Budget, and re-allocate the $23 million into a range of local job-creating projects," said Mr O'Halloran.
——————————————————————————–
Attached: Alternative Tarkine Spend Highlights, Tasmanian Greens, released March 2009.
Reference: [1] Hansard Excerpt – Wednesday 5 May 2010 – Part 2 (Uncorrected Proof)
QUESTIONS
…
ENVIRONMENT – TARKINE LOOP ROAD
[2.54 p.m.]
Mr O'HALLORAN (Question) – My question is to the Premier. Premier, as you would recall, in December last year your Government had to admit that you had delayed the push to build the controversial Tarkine road before the March State election, and also that the allocated monies had been unlocked to fund other projects in the north-west.
Premier, the election saw both the Tasmanian Greens and the Liberals campaigning to scrap the divisive Tarkine road, resulting in total combined first preferences of these two parties of 38 012 votes over Labor's 25 947.
Given that election result, will you now guarantee that the road will not appear in the forthcoming Budget, but instead any remaining funds allocated to this road will be redirected to less divisive, more acceptable and more broadly based job-creating options such as those outlined in the Greens' diverse economic vision for the Tarkine region policy document?
Mr BARTLETT – I thank the member for his first question in the House, the first new member to ask a question. I have no argument at all with the statistics and the preamble. I seem to remember last year I had a lot of arguments with preambles to questions from this group, but I accept your preamble as a reasonable thing, except for one item.
There was $23 million allocated over the course of the forward Estimates in three years. I cannot remember exactly what the allocations were. Late last year, in recognition of the required environmental checks and balances, to which we were and are totally committed, and the needed legislative amendment, as I understand, to make that project happen, I allocated some $6 million of the $23 million to projects that were nominated by councils and other stakeholders across the north-west coast.
From memory they were things like the Wynyard wharf, the Ulverstone waterfront and a number of others that were about enhancement for tourism.
Ultimately our desire to build this road was and is based on the fact that we want more tourists coming off the two new ferries in 2014 to be turning right, not turning left, and heading up the coast. I think we all want
that.
Ms O'Connor – Set up a national park.
Mr BARTLETT – I did not say I wanted a Tarkine national park.
Mr McKim – It would be a good thing.
Mr BARTLETT – We also recognise that this road, as a forestry road and given the need to change it to a tourist road, would need some legislative approach. I am not stupid enough to bury my head in the sand and say that
will be easy to get through this House. Therefore I can say that the State Budget, some 40-odd days away –
Mr Gutwein – Forty-three.
Mr BARTLETT – You would have made such a good Treasurer, Pete, if only you had joined the right party. He is not as good as Airdy, of course, but not bad nevertheless. I will not be indicating at this point what is in and out of the Budget but I do recognise that a legislative requirement for this project will be extremely difficult to achieve. [Emphasis Added]
Download:
May6_Alternative_Tarkine_Spend_Highlights_P_OHalloran_ATTACH.pdf
Paul 'Basil' O'Halloran MP Greens Member for Braddon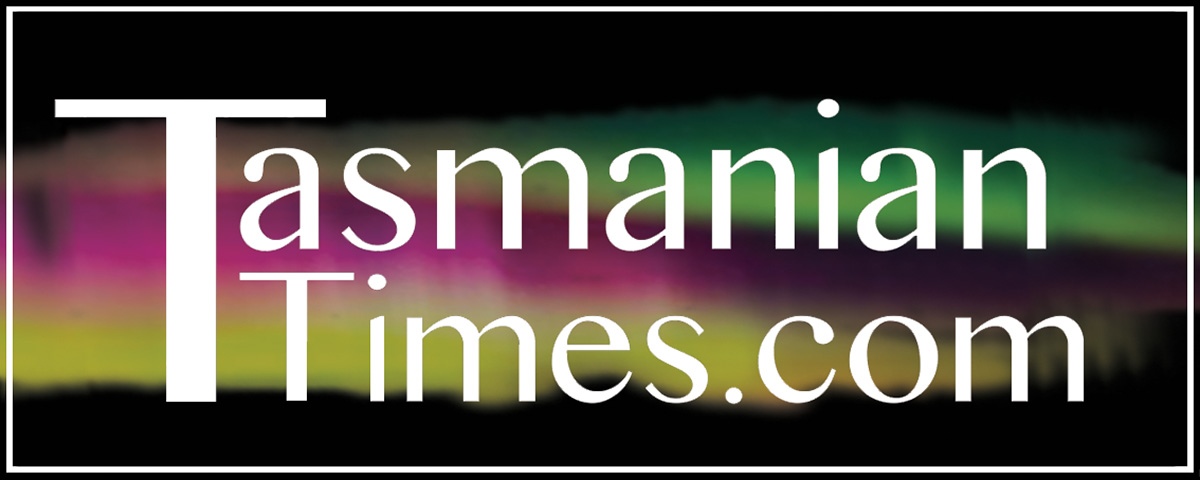 Author Credits: [show_post_categories parent="no" parentcategory="writers" show = "category" hyperlink="yes"]