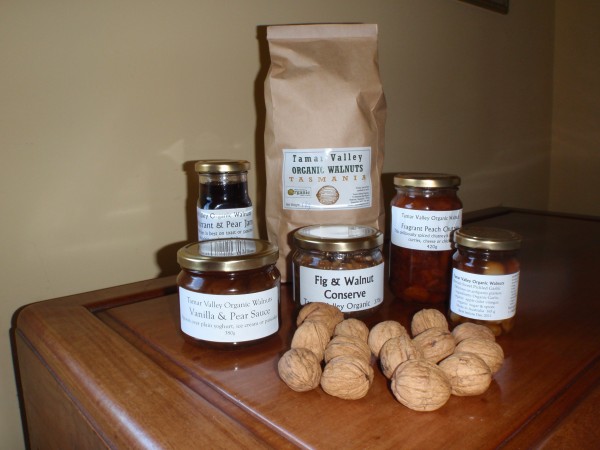 Guest speaker Peter Cundall.
Saturday 29th May, 6.30pm, $60 – $40.
Forestville Memorial Hall, Crn Starkey St & Warringah Rd, Forestville, Sydney,
Bookings: Conny Harris, 0432 643 295, conny.harris@gmail.com Ian Hehir, 0423278980, ian@ans.com.au
Dear members and friends
Several members and good people from the Northern Beaches area in Sydney are organizing this large fundraiser to raise money and awareness to stop the destruction in Tasmania's Old Growth forests, in particular the destruction of the Upper Florentine. A local shark issue will be included on the night, but the majority of the monies raised will come to the Florentine Protection Society to further enable us to continue to do all can to try and raise awareness and keep these amazing places as they are and have been for thousands of years. This includes banners, newspaper advertisements, brochures, stickers, T shirts and all forms of lobbying: what ever it takes to raise awareness and make a difference.
"Tasmania is slowly evolving towards goals we cannot now see. If we can revise our attitudes towards the land under our feet; if we can accept a role of steward and depart from the role of conqueror; if we accept the view that man and nature are inseparable parts of a unified whole – then Tasmania can be a shining beacon in a dull, uniform and largely artificial world".
Olegas Truchanas 1969
I believe if Olegas was to see what has been done to his island since he said this, he would weep.
Please come and bring friends. It will only work if there are lots of you there.
Peter Cundall, is making a special trip to Sydney to speak on the night.
"The basic driving force behind the mindless destruction of our most beautiful, ancient forests is nothing more than uncontrolled greed. The corporations profiting from this cynical, wholesale carnage have complete contempt for the environment. They have no thought for the future and are concerned only with trying to make as much money as possible in the shortest possible time. We can and will stop them. We have no choice but to keep fighting for our most precious places and the astonishing balance of living things which is a true, ecologically-intact wilderness." Peter Cundall.
It will not be a sit down dinner as these Sydney fundraisers for the forests have been in the past (see attachment), but soup, a yummy bean dish and gourmet finger food, or if you prefer, canapés.(It will be a substantial meal, not just nibbles)
An auction will be organized into two sections – very large items get auctioned by an auctioneer and smaller items go into a Silent Auction.
I will be driving up to Sydney for the event and taking loads of items to be auctioned in my car. Some very good things as you can see below
Contacts for auction:
• Tasmania: Elizabeth Perey eperey@aapt.net.au 6273 9663, 0410 038 488.
• Sydney: Anthony Harris anthony.harris@sydney.edu.au 0408 963 166, or Marcia Rackham marack@bigpond.com 02 9997 7226.
I can only speak for the Tasmanian end of things, but this is what has been very generously donated so far:
Three nights stay in Bruny Shore, Rob White & Fiona Perrin's stunning house on Bruny Island, http://wwwbrunyshore.com.au/
Two nights stay at Picaninny Point. This is a very special place on Tasmania's East Coast, 20k north of Bicheno
Two nights in a holiday house in Bicheno. Sleeps 9
Two nights in a unit in central Battery Point.
Two nights Homestay in a very nice modern unit in Battery Point.
An Adventure and Nature Experience in Tasmania's North West with a couple of passionate locals who are between them: ornithologist, author, poet, story teller, fisherman, horse starter, educator, motor cycle racer. This should be fun, and very interesting.
Gourmet camping and guide tour in the Upper Florentine.
A carbon counting experience in a forest in Tasmania with Doug O'Neil.
A guided walk to Crescent Beach with views across to Tasman Island in the South East corner of Tas.
A guided tour at Chauncy Vale Wildlife Sanctuary Includes the caves – setting for Nan Chauncy's They found a Cave. Popular 1940 children's book.
A No Dams sticker from the Franklin campaign 1978 – 1983
A large framed photo of water ripples in sand donated by Bob Brown. One of Bob's very best I think.
Several photos, mostly taken in the Upper Florentine by Alan Lesheim, alesheim@gmail.com the large Weld Angel and Freddie Florentine the pink robin are printed in pigment inks on stretched canvas The small on cotton rag archival paper.
Several mounted eucalyptus leaf prints from Doro Forck. These are very nice indeed; really lovely in fact..
Red myrtle board with amber tiger stripes and several small burls. Sanded so it is like glass. Dressed in grape seed oil. Beautiful!
Two bottles from Morningside Vineyard . http://www.morningsidevineyard.com.au/ 07 Pinot Noir & 07 Chardonnay. The Pinot has very good reviews.
Bottle of Pinot Noir from Home Hill who consistently make very fine pinots. http://homehillwines.com.au/main/ This is 09 and has just gone into bottles, so needs a year or two.
Bottles from the Lark Distillery: Single Malt Cask Whisky – Slainte malt whiskey liqueur – Pepperberry Bush Liqueur http://www.larkdistillery.com.au/
A rug from Andrew Wilkie's shop in Hobart, http://www.rugsandkilims.com.au/content/index.php/site/home/
Rare out of print book. 1st edition.1990 Signed. In very good condition – Chris Bell 'Beyond the Reach: Cradle Mountain-Lake St Clair National Park'
Rare out of print 1st edition, (1975), Mint. The World of Olegas Truchanas by Max Angus, ed: Norman Laird. Important book: donated by Melva Truchanas.
Book: Endangered Tasmania's Wild Places. Foreword by Senator Bob Brown
Book: 'A thousand pleasures, a million treasures,' by Rees Campbell. A delightful little book about what is to be found on the beach North West Tas.
Book: 'Earth' by Bob Brown. Signed.
Book: "A Walk in Old Hobart" by Charles Wooley & Michael Tatlow
Blackheart Sassafras Frame 300mm x 400mm, with matboard to take an A4 Certificate, or whatever you fancied! http://www.snowlineframes.comau/sf/
Collection of certified organic products from the Tamar Valley in northern Tasmania. Includes 2 kilos of walnuts. A Very desirable auction item!
Large print of Lake Pedder
Scuba diving course from Manly Eco Divers.
5 litres of Olive oil
A loaf of Conny's famous bread.
People can join Florentine Protection Society Inc on the night. We now have almost 300 members and growing. I will also have lots of the car stickers and the new version of the FPS brochure; our brochure was always good, it is now even better; especially the maps. Plus we will be selling:
Signed copies of Peter Cundall's "The Australian Practical Gardner"
Rob Blaker's "Wild Places" (at a considerably reduced rate)
A small field guide "Flora and Fauna Guide to the Upper Florentine Valley"
Florentine Protection Society T shirts.
Did you read the speech our patron Steve Biddulph gave in the forest. http://www.florentine.org.au
Do not forget our car stickers, you can view them on the website.
You can buy our great T shirts on our website. http://www.florentine.org.au go to the Brochure and T-Shirt link.
Also the little field guide "Flora and Fauna Guide to the Upper Florentine Valley" can be purchased on the website.
You can also join on the website.
Sincerely
Elizabeth Perey: President Florentine Protection Society Inc.
Earlier on TT,,, download invites: HERE
Elizabeth Perey: President Florentine Protection Society Inc.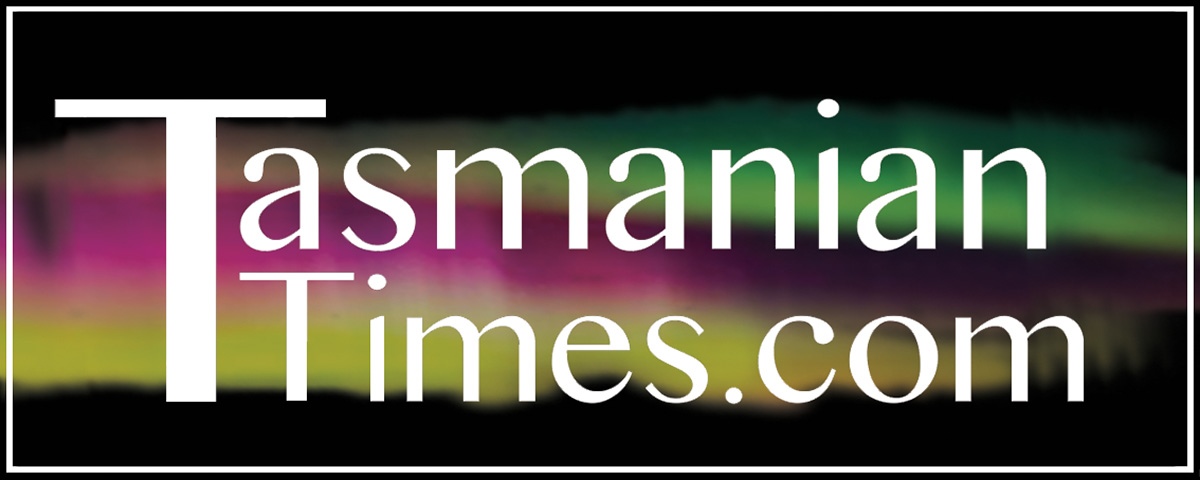 Author Credits: [show_post_categories parent="no" parentcategory="writers" show = "category" hyperlink="yes"]