MEDIA RELEASE
Wilderness Society Campaign Centres call for Executive Management to go
For Immediate Release: Tuesday 21st April 2010
In an unprecedented plea from within, Wilderness Society state-based campaign centres are supporting a call for accountability and change at the top of the organisation.
Campaign Centre Managers from across Australia are today writing to inform their local membership about the internal problems and threats they face, calling for help in securing a
change in the national Management Committee.
"Staff across the organisation have had enough with what's going on at the national level: bullying and poor staff management, wasteful consultancies, and a lack of national campaign
direction and accountability," the Campaign Managers said.
The letter from the leaders of the Wilderness Society Centres in Queensland, Newcastle, Sydney, Victoria, Tasmania and Western Australia is the first such communication to members
from the Campaign Centres since the internal dispute started. The letter outlines the key problems and the ways members can help. It follows a veiled admission by the National
Committee today that its secret 2009 Annual General Meeting was invalid.
"The Campaign Centres are the heart and soul of The Wilderness Society, representing 95% of the national membership and undertaking almost all of our successful campaign activity across
the country."
"We have completely lost trust and confidence in the Executive Director and the national management committee, who are now trying to seize control of the whole organisation. It's time
for change", stated Campaign Managers.
"We urge members to attend a special meeting in Canberra on 2 May to help elect a new Committee and secure more accountable leadership".
The letter to members is attached.
Felicity Wade, Wilderness Society Campaign Manager, NSW
Gavan McFadzean, Wilderness Society Campaign Manager, Victoria
Peter Robertson, Wilderness Society Campaign Manager, WA
Tim Seelig, Wilderness Society Campaign Manager, Queensland
Vanessa Culliford, Wilderness Society Newcastle Campaigner
Vica Bayley, Wilderness Society Campaign Manager, Tasmania
Letter to Wildernes Society members:
21 April 2010
To members of The Wilderness Society Inc.
Dear members
This is an unprecedented plea from the Wilderness Society in Queensland,
Newcastle, Sydney, Victoria, Tasmania and Western Australia for your help to save
our organisation. Our campaign centres represent 95% of the national membership
and undertake almost all of our successful campaign activity across the country.
The Wilderness Society is in crisis because of the actions of a tiny breakaway
group of the Executive Director and the 'National' Management Committee.
They are now trying to seize control of the whole organisation.
In the next few days you may receive a letter or email from this group about a special
meeting they have called for Sunday May 2 in Canberra. This is the most important
meeting in the Wilderness Society's history.
As Campaign Centres, we are asking you to either come to Canberra or participate
via phone to demand and elect a new, accountable and trustworthy National
Management Committee.
Our ability to continue to successfully campaign for our old growth forests, our wild
rivers, or the whale breeding grounds of the Kimberley is under real and imminent
threat. Some Campaign Centre funding has already been withdrawn and we are all
now at risk.
Over the past few years we believe the national management group has failed.
These failures include:
• Substantial waste of members' donations: almost $1 million spent on useless
consultancies in the last financial year alone
• The creation of a culture of bullying and poor staff management
• Lack of national campaign direction and federal profile
• Loss of trust and confidence in the national leadership: 140 staff, volunteers and
life members took the unparalleled step of calling for the resignation of the ED
and Management Committee. This was followed by a public meeting in
Melbourne of hundreds of concerned members also calling for change.
• An exodus of experienced people and the risk of losing many of our best and
most committed campaigners and other staff
2
Rather than respond to our concerns, the national Management Committee held a
secretive Annual General Meeting last year, attended by just 14 people, to reelect
themselves. Now, many of this same illegitimate group are proposing
constitutional changes which they claim are about 'democratising' the Wilderness
Society. This is a smokescreen and a con – the intent is to protect their own
positions and avoid scrutiny and accountability.
We need your urgent help to ensure that the Wilderness Society is once again the
most effective environment group in the country.
1. Come to Canberra and make your voice heard. Call your local campaign
centre about transport options. Click here for more information [
2. If you can't come to Canberra, you can phone in and vote for the election of a
new, trusted and effective Management Committee that will restore campaign
direction and funding, stop the bullying etc
3. Register for updates and find more information on www.savetws.org and join
the Save TWS Facebook page .
As a valued member you have already contributed so much. The fact that you are
reading this email is testimony to the resilience, strength and passion that is the
Wilderness Society. Please support us now by taking action on May 2nd and voting
for a new Management Committee. The future of the Wilderness Society is in
your hands. Please help us.
Vica Bayley, TWS Campaign Manager, Tasmania
Vanessa Culliford, TWS Newcastle Campaigner
Gavan McFadzean, TWS Campaign Manager, Victoria
Peter Robertson, TWS Campaign Manager, Western Australia
Tim Seelig, TWS Campaign Manager, Queensland
Felicity Wade, TWS Campaign Manager, NSW
Vica Bayley Tasmanian Campaign Director The Wilderness Society (Tasmania) Inc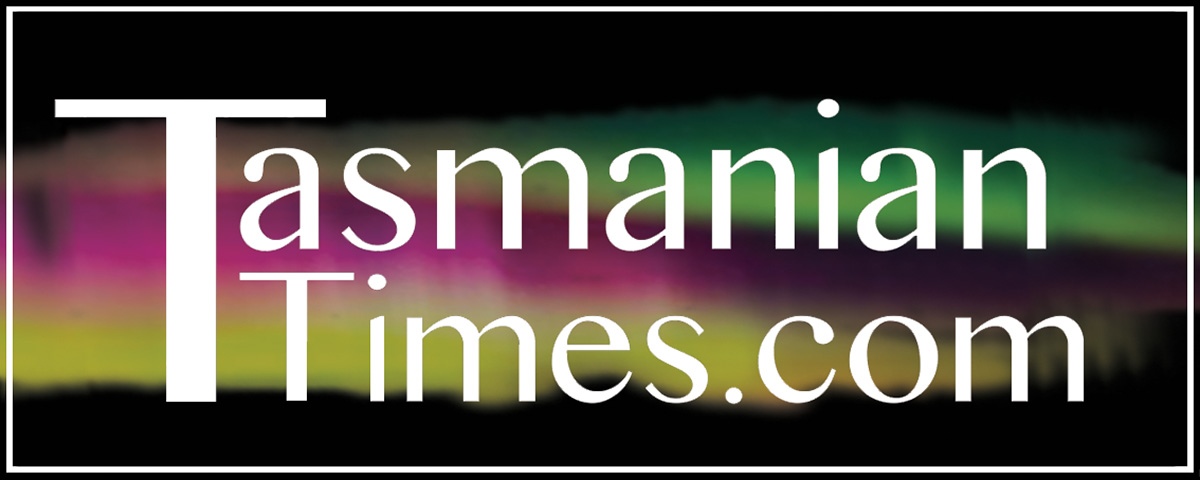 Author Credits: [show_post_categories parent="no" parentcategory="writers" show = "category" hyperlink="yes"]