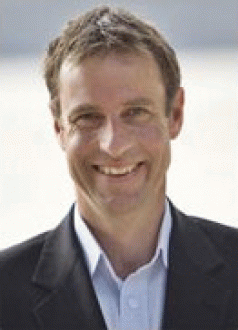 Green Friends,
Tasmania is one of the world's great places, and home to some of the world's best people.
We Greens have a vision of a future that will see Tasmania as a beacon to the rest of the world, taking its place as an early adaptor to the global sustainability crisis, and as a leader in showing how looking after the health of our environment looks after the health of our people, and the health of our economy.
We will respect and protect our place, our island home, its ecosystems and its special places, and in doing so we will look after our people.
I'll start with our people.

Cost of living
Talking to Tasmanians over the last couple of years, by far the most common issue they raise with me is the spiralling cost of living.
Power bills up over 30% in the last two years, rents up, new water and sewerage bills, car rego up, Metro fares up… For many Tasmanians, the added weight of these cost of living pressures is becoming unbearable.
I've been in the position more than once in my life when I've had to choose between paying a long overdue power bill, or paying the rent.
Having to choose between refuelling the car to get to work, and putting food on the table.
I will never forget those days, and I am determined to do more to help the growing number of Tasmanians who are facing these difficult choices every day. These are tough decisions to make, when the money just won't stretch, no matter how hard you try.
We have already announced numerous policies to reduce the cost of living…
Free Metro travel for every student in Tasmania, the most comprehensive package of energy concessions for low income earners, policies to deliver lower water and sewerage bills than either of the other two parties, help with rooftop solar to reduce power bills and energy usage,
and removing the social cancer of poker machines from Tasmania to tackle problem gambling and its devastating impact on families and household budgets.
Today I can announce further commitments to reduce the cost of living in Tasmania.
The Greens will introduce a gross feed-in tariff for electricity in Tasmania of double the retail rate for all power generated. The electricity retailers will pay you more for the power you generate on your home or small business, than you pay them for the power you buy.
Coupled with our solar rebate scheme, we will drive the installation of up to 8000 micro power stations on the roofs of Tasmanian homes, shacks and businesses.
The Greens will provide an opportunity for each and every Tasmanian home or small business not only to generate electricity, but to generate income.
On average, this will save those who participate nearly $400 per annum on their power bills. We will also invest $9m to compensate electricity retailers for their extra expenditure so that other people's power bills don't go up.
We will show the kind of leadership that governments should show
We will put our money where our mouth is. We will invest $5m over the next three years to install solar panels or wind generators on the roofs of up to 500 of Tasmania's public housing stock homes, turning government owned homes and units into part of Tasmania's electricity generation grid.
And we will pass on all of the money saved by government in lower electricity bills to tenants of every Housing Tasmania dwelling in Tasmania, further reducing the power bills of each and every Housing Tasmania tenant.
Again, real action to lessen the pressure on the wallets of Tasmanians who are doing it tough.

Forestry
For Tasmania to be the best place it can be, for we Tasmanians to have the future we deserve, we must be united, we must work together, showing common vision and a common goal.
The Greens are determined to see an end to some of the long standing divisions among Tasmania's people.
Perhaps the most divisive issue is the future and use of Tasmania's forests. Right now, long standing, seemingly intractable divisions over forestry are holding us back as a community.
The Greens Forest Transition Strategy, which we launched yesterday, is a comprehensive plan to heal community wounds caused by decades of division over forest policy, to protect our magnificent high conservation value forests, and create over 500 timber industry jobs in the next five years.
Our plan will deliver a sustainable future for our forests, for Tasmania's timber industry, and the workers and families that rely on it for support.
It's time that we had a timber industry that each and every Tasmanian can be proud of.
And I say to the Tasmanian people not only that this can be done, it must be done.
And the Greens stand ready to deliver.

Return of Aboriginal Lands
But there is an older wound which must be healed.
Aboriginal Tasmanians had their land taken from them at the point of a gun by early European settlers, and the hurt has not been lessened with the passing of time.
I am determined to progress this issue, to build on progress that has been made, and move towards a more just and decent Tasmania
Today I can announce that the Greens will establish a Return of Aboriginal Lands Commission, to finally provide a framework for returning further land to the ownership of the Aboriginal community.
This Commission would consist of representatives from the Aboriginal community, from government, from community and environmental groups, the Social Inclusion Commissioner and other key stakeholders.
We will give this Commission a budget of $1m to hold public hearings, and make recommendations to government and Parliament on which lands should be returned, and appropriate frameworks to manage that land – including the protection of heritage and environmental values.

Preventative Health
We all know that government budgets will come under immense pressure to cope with spiralling health costs. The best way to solve this problem is to invest in healthy lives and healthy living.
The Greens recognise that a healthy environment makes for healthier people and communities, and a healthy economy.
We have already announced funding to establish a Water Quality Commissioner, and to clean up Tasmania's waterways to protect the health of Tasmanians.
On health, we take a longer view than the old style parties who only talk about health at election time. They focus on treating the symptoms, not the causes of poor health, then leave people to languish on waiting lists for years.
We recognise that it's important to make sure our hospitals are well resourced and staffed with the best and brightest, but we also recognise that to keep our overburdened hospitals viable in the future, we must invest more in preventative health today.
Less than one percent of the State's massive health budget is spent keeping people well and out of hospitals. That's a false economy because we know that every dollar spent on preventative health, saves ten times that much down the track dealing with the chronic disease consequences of unhealthy living.
Tasmania has the highest rates of chronic disease and cancer in the nation. We can turn that around, and save lives.
And to ensure our health system and health promotion organisations have an effective capacity to do this, the Greens would establish a Tasmanian Health Promotion taskforce to advise government on evidence based and effective health promotion strategies, and we would aim to double the health budget's current allocation of 1.5% towards health promotion to 3% within five years.
It won't be enough to fix all the problems in preventative health, but it will be a start and it will save lives.
Today I can also announce that the Greens will invest $30 million over three years in building and staffing a network of Tasmanian Life Health Centres, alongside and integrated with the 30 Child and Family Centres to be constructed around the state.
These Life Health Centres would take a world-leading integrated approach to health promotion and chronic disease prevention, focussing on children and families, and also on those Tasmanians who need help and medical support to manage their health, eat better, exercise more, drink less and smoke not at all.
These Life Health Centres would take walk ins and referrals, and services would be free. They would work closely with primary health services and our hospitals – providing the follow up for patients that is currently limited to non-existent.
These Centres would house or be able to access professionals with expertise in chronic disease, nutritionists, counsellors and therapists. They would have the capacity to connect to primary and acute care services, the community sector and healthy living support networks, tobacco, drug and alcohol programs, as well as recreational and sporting clubs in our communities.
The Greens Life Health Centres would deliver the health promotion message into our communities, with the outreach capacity needed to improve the health of Tasmanians.

Infrastructure
We need to invest in infrastructure that will set Tasmania up for a prosperous, low emission future.
This will be intergenerational infrastructure, true Green infrastructure,
The Greens have already committed to fund a passenger light rail from the Hobart CBD to Glenorchy, the only party to make such a commitment.
The state government now owns both the tracks, and the rolling stock delivering freight to our ports on our rail system.
The Tasmanian Railway Company has a bright future providing low emissions freight transport, reducing road maintenance costs, improving road safety, and reducing traffic congestion.
I can announce today that the Greens will invest $32.5m in rolling stock to set up the Tasmanian Railway Company so that it can grab its opportunities with both hands.
$12.5m for up to 5 new Locomotives, $10m for up to 50 wagons, and $10m over three years to upgrade and refurbish existing rolling stock.
We took ownership of the tracks last year, now we can have the train set Tasmania deserves.
This capital injection will set the Tasmanian Railway Company up to thrive, as a modern, low emissions, smart transport company, and provide it with the opportunity it needs to grow
Green Friends, the announcements I have made today continue the pledges we have made to the Tasmanian people during the campaign.
They will reduce the cost of living, invest in the health of our people and the health of our environment and unite the Tasmanian people so that we can reach our potential.
We have a plan to look after the places that make Tasmania special, and the people who make Tasmania great.
I will leave you with a very simple message…this year, this election, the Greens are ready to deliver.
Download:
Mar10_Gross_Feed-In_Tariff_Announcement_N_McKim_ATTACH.pdf
Mar10_Network_of_Tasmanian_Life_Health_Centres_N_McKim_ATTACH.pdf
Mar10_Return_of_Aborigianl_Lands_Commission_Details_N_McKim_ATTACH.pdf
Mar10_Rivatalising_Rail_Commitment_N_McKim_ATTACH.pdf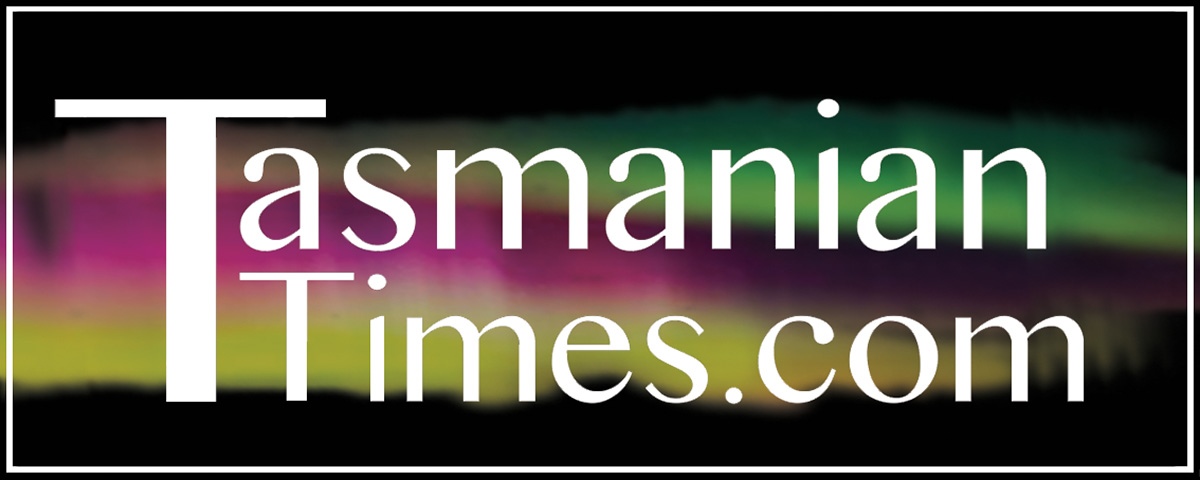 Author Credits: [show_post_categories parent="no" parentcategory="writers" show = "category" hyperlink="yes"]