In late September 2009, Tasmanian Premier David Bartlett was back at his desk after a week's holidays. The first day involved little more than a few afternoon sessions: being presented with the Social Inclusion Strategy and have a few meetings with senior advisors. Next morning though, it was time for serious business. Bartlett flew to Sydney to spend a day with the image makeover merchants.
Documents obtained under the Freedom of Information Act reveal that the first stop was an hour and three-quarters dose of "media training" at the headquarters of Hawker & Britton, a PR and lobbying firm which has advised the Tasmanian branch of Labor Party on the 1998, 2002, 2006 election campaigns.
After his verbal workout at Hawker Britton, the next stop for Bartlett was a three hour session with Image Media Services, a PR firm which boasts that its clients have "included 4 prime ministers" and 3 of the "current serving state premiers", for "provision of strategic communications advisory services". Mike Macnamara, the founder and CEO, declined to state which political leaders had been through his doors. "People tend to feel very embarrassed about it … if it is made public," he said.
On its website the Image Media Services states that its workshops are "intensive, highly experiential and designed to substantially upgrade the knowledge, hands-on skills and confidence of those required to deal with the news media, make public presentations or contribute to the publicity planning process."
As for what was included in Bartlett's three hour session, Macnamara was guarded. "I can't walk you through that particular program, I can't remember the details now." However, he did say that the most common areas for individually tailored sessions are on media interview technique and 'stand and deliver' presentation skills for those presenting from a podium on a regular basis.
Making connections
After the best part of the day spent honing his media skills, Bartlett had a quick trip across from the inner city to Crows Nest to meet up with Huawei Technologies, a Chinese headquartered telecommunications technology provider which is involved with the rollout of the National Broadband Network.
A few months earlier, the technology news service ZDNet had noted that Huawei was keen to reassure the Australian government and potential purchasers of its equipment that it wasn't connected to the Chinese military, respected intellectual property rights and that its equipment was high quality.
Finished with discussing high-speed broadband rollout, Bartlett and his chief of staff, Terry Field were back across Sydney Harbor to the Macquarie Place for the "Premier's Leadership dinner" in the offices of the Sydney lobbying firm, Profile, Ray and Berndtson. Bartlett was one of the presenters that evening, along with Kevin Rudd, to discuss the rollout of the National Broadband Network with various business representatives.
The host for the evening was Ian Knop, the Chairman and Managing Director of Profile, Ray and Berndtson. In his second week in the job, Bartlett had met Knop in his role as the the Chairman of the Sullivans Cove Waterfront Authority, a body created in 2005 to advise the Tasmanian government on how to protect and enhance part of the Hobart waterfront. Knop had other Tasmanian ties too. Between May 2001 and November 2007 he had been a director of the Tasmanian government-owned energy retailer, Aurora Energy. In 2007 Knop had been awarded an Order of Australia (AM) in part for "service to business, particularly to industry development in Tasmania".
A month before the leadership dinner, Bartlett and the federal Minister for Broadband, Communications and the Digital Economy, Stephen Conroy, had announced the formation of the Tasmania NBN Co Limited to be responsible for the rollout of the National Broadband Network in Tasmania. One of the directors of the new company was Jody Fassina, though the announcement that he had been appointed to the position omitted to mention that he was a political consultant at Knop's Profile Management Consultant and had spent a decade as an adviser to Labor's Senator Nick Sherry and then Peter Cook. Not surprisingly, the Liberal Party decried his appointment as a reward for a "Labor mate".
In Tasmania, Knop is one of the registered lobbyists which is registered as working for defence contractors Thales Australia and General Dynamics. In Canberra Profile, Ray and Berndtson, which also trades under the name of Profile Management Consultants and is occasionally referred to simply as the Profile Trust, is a registered lobbyist for the logging company Gunns. (The firm's dozen other clients include the Macquarie Group, the civil construction companies, MacMahon Contractors and Grocon, defense contractors Thales Australia and General Dynamics other clients such as Metcash.) Knop was not available for comment.
Just under a month after his Sydney leadership meeting, Bartlett was scheduled to meet Knop, Fassina and Profile's man in Canberra, Brent Knevett in the bar at the Hyatt Hotel in Canberra for a quick drink, before proceeding to have dinner with the federal Treasurer, Wayne Swan.
The verdict is coming
In his first six months in office, Bartlett could legitimately have claimed that he had inherited a basket of ticking policy and personnel time bombs from his political predecessors, Jim Bacon and Paul Lennon. While media training may assist politicians like Bartlett in their attempts to frame an issue on terms favourable to them or develop phraseology to be repeated ad nauseum, it is rarely the case that media training can dress up dumb decisions to look like they were a stroke of inspired genius.
After fifteen months as Premier, the impetus for Bartlett flying off to Sydney for a day's media training at unknown cost stemmed, not from the decisions of his predecessors, but decisions that he made of his own volition. At the very heart of the political crisis enveloping Bartlett's reign as Premier was not a communications problem but a reality problem. As with his trip to Sydney, his work life is largely lived in a bubble of spin doctors, lobbyists, advisers and corporate executives.
Back in 2008 Bruce Hawker, Hawker Britton's co-founder and Managing Director, boasted on the firm's website that "we work with businesses to get government to work with them. Experience is our calling card. Getting results for business is our business." It is a comment that neatly encapsulates why, more often than not, successful corporate lobbying fuels a public backlash.
The Tasmanian public have seen the degree to which major companies have insinuated their way into the heart of the decision making process of the Tasmanian government, leaving many repulsed. No amount of spin, wordsmithing or refining of Bartlett's skills at a podium were ever going to equip him to survive the oncoming electoral storm.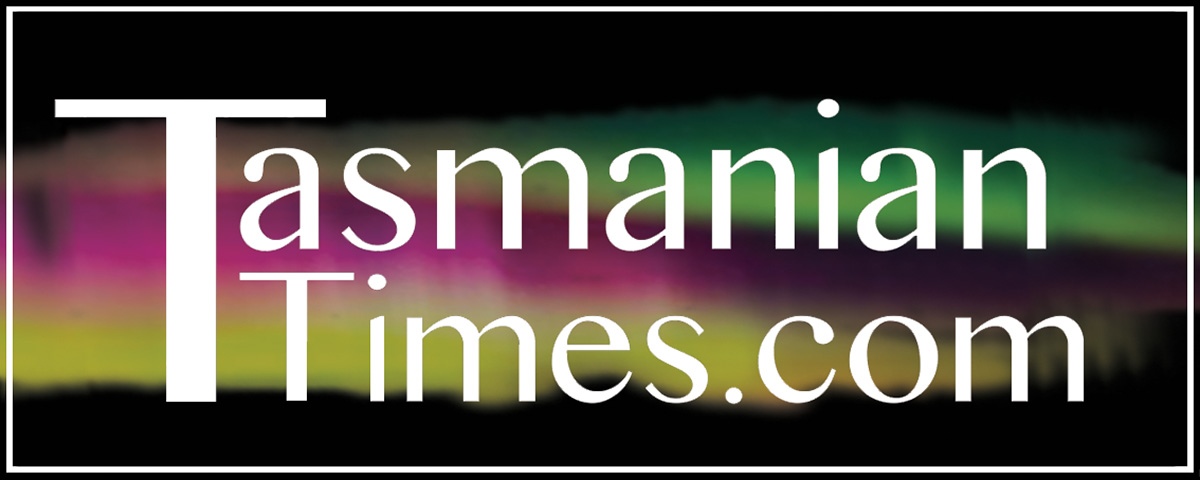 Author Credits: [show_post_categories parent="no" parentcategory="writers" show = "category" hyperlink="yes"]